Prodigal is a quest in Assassin's Creed Odyssey under the Legacy of the First Blade DLC.
Your task is to help defend a village and its villagers from external threat by the Order.
Here's a walkthrough of Prodigal in AC Odyssey.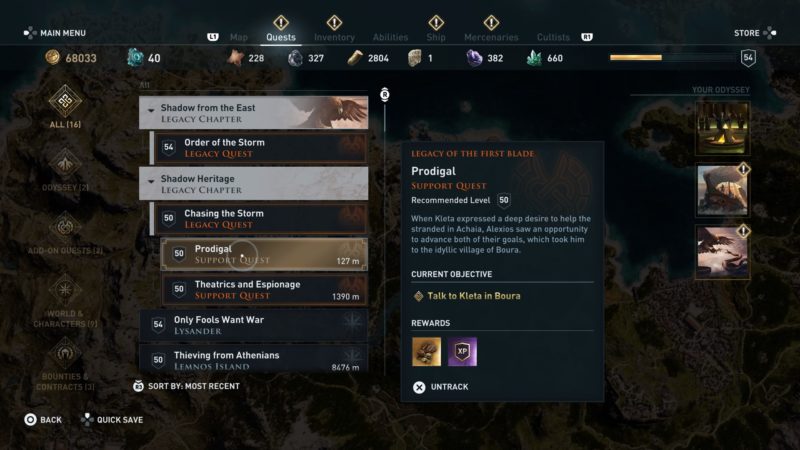 This quest is recommended for those level 50 and above, but it differs according to your own level.
Talk to Kleta
To begin this quest, talk to Kleta who is in Boura.
Her exact location is shown in the map below, marked as the quest symbol.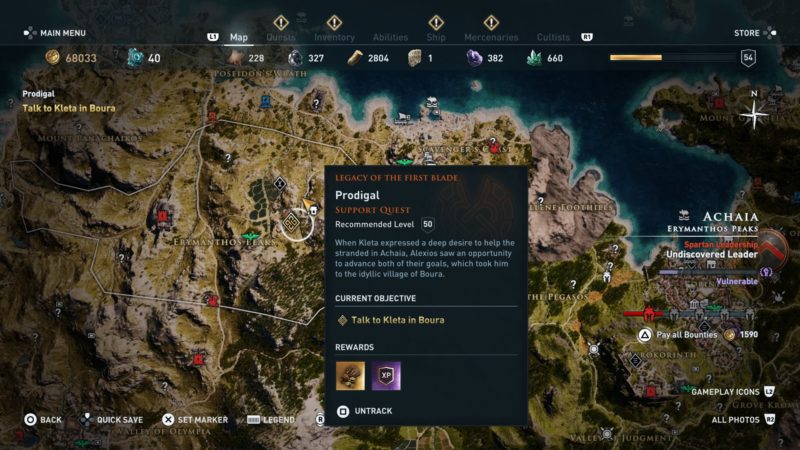 You should find her in a dark alley. Talk to her.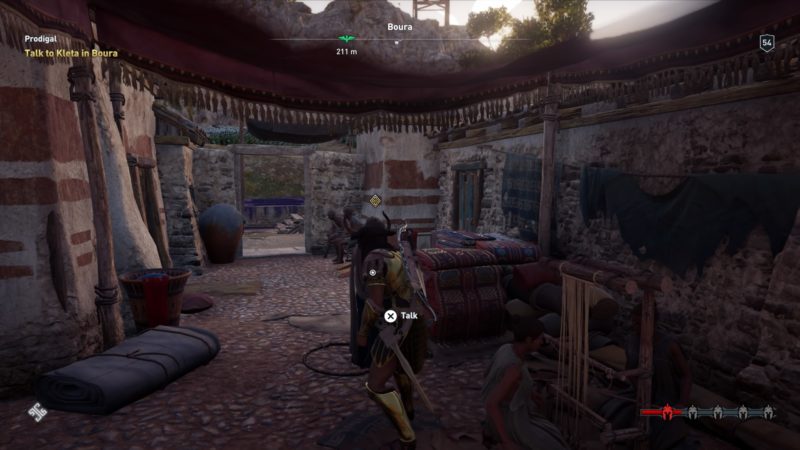 Talk to Orontas
Kleta will then tell you that Orontas may need help.
You can find him in the exact location shown in the map below.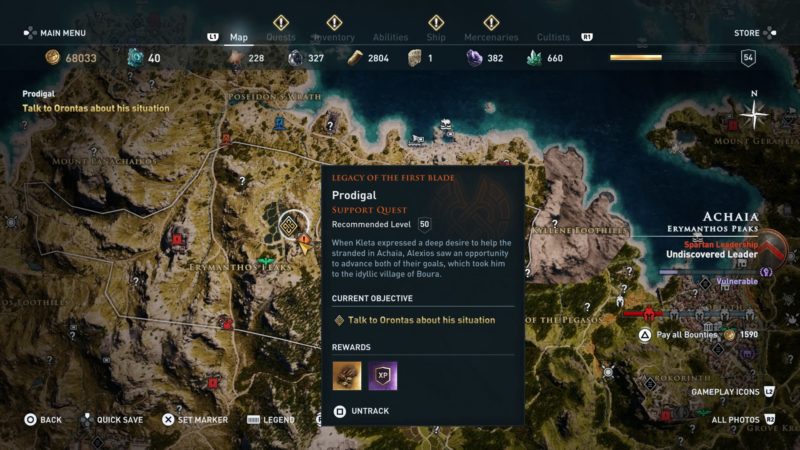 You should see him overlooking the vast plantation.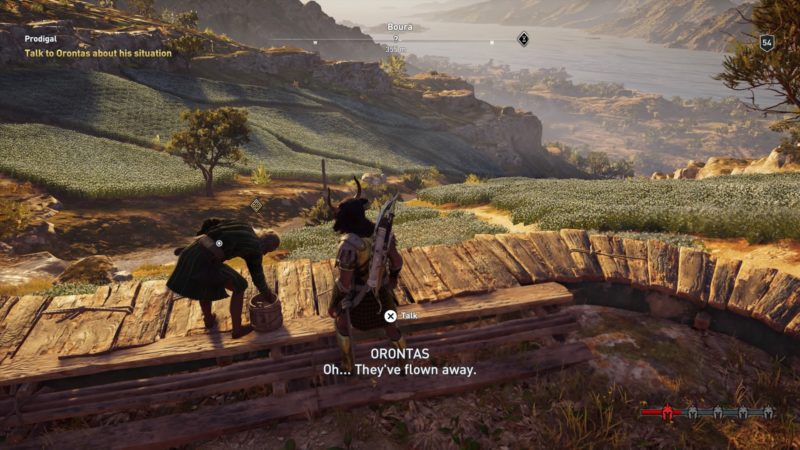 Talk to him and a cutscene will load. During the cutscene, you will see some guards looking for you.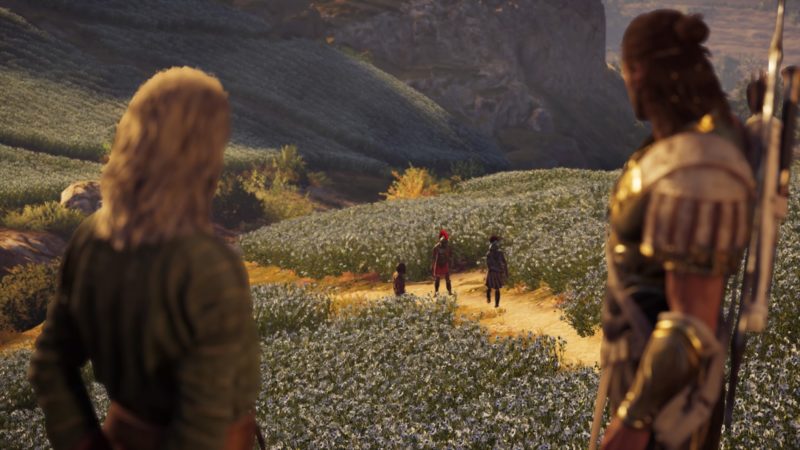 Defend Boura from the soldiers
Your main objective is to defend Boura from these soldiers. There will be quite a number of them heading towards the village.
You can hide in the tall crops for some stealth kills, or you can just defeat them openly.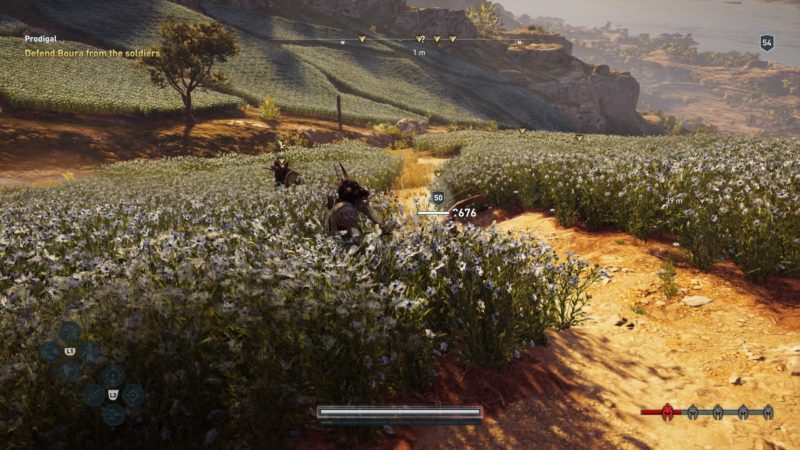 It doesn't really matter how you kill them. After you're done with the first group, another will come.
This time, they are all on horses. Kill all of them as well.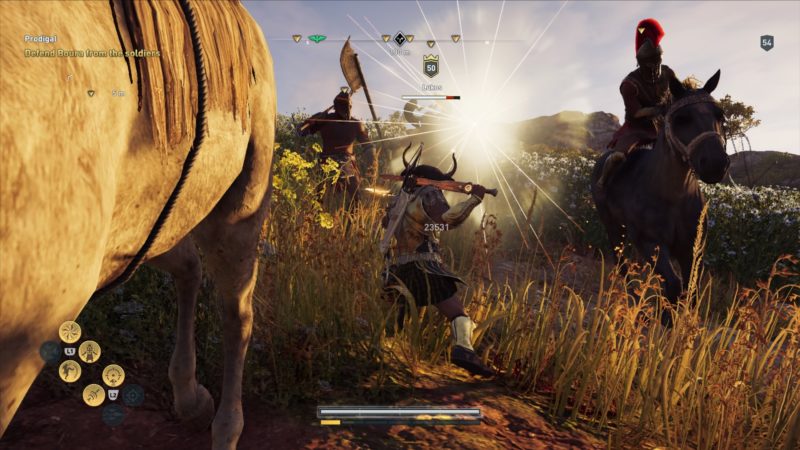 Return to Orontas
Once you're done, get back to Orontas in the location shown below.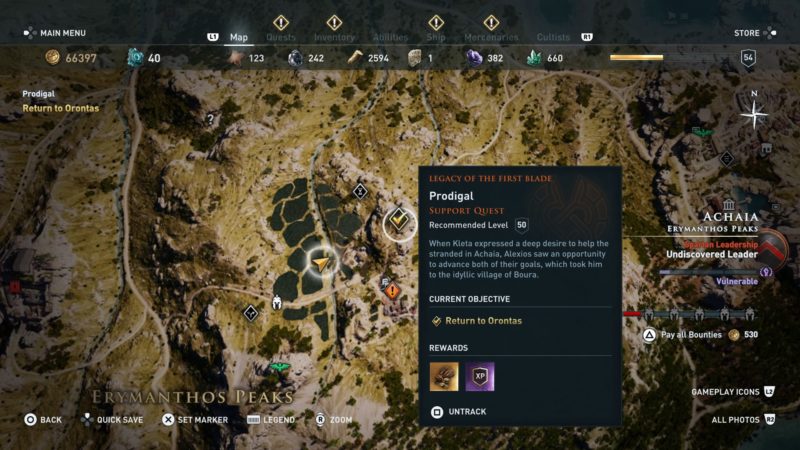 Talk to him.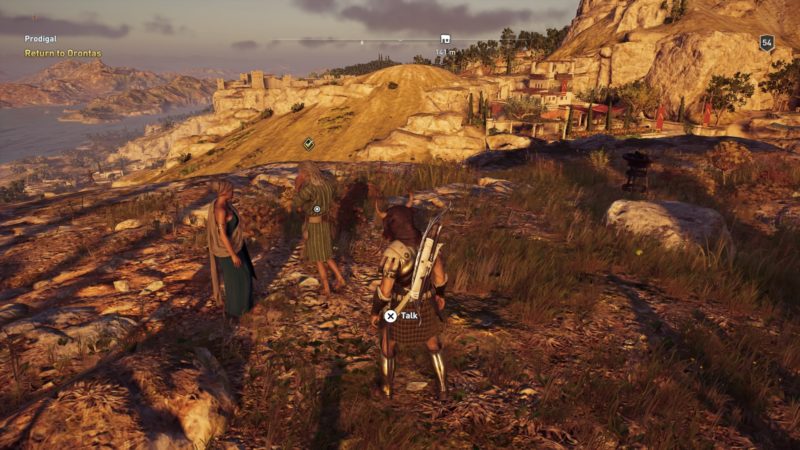 The quest Prodigal completes here and you should earn some drachmae.
You will also get a clue on the Order's members.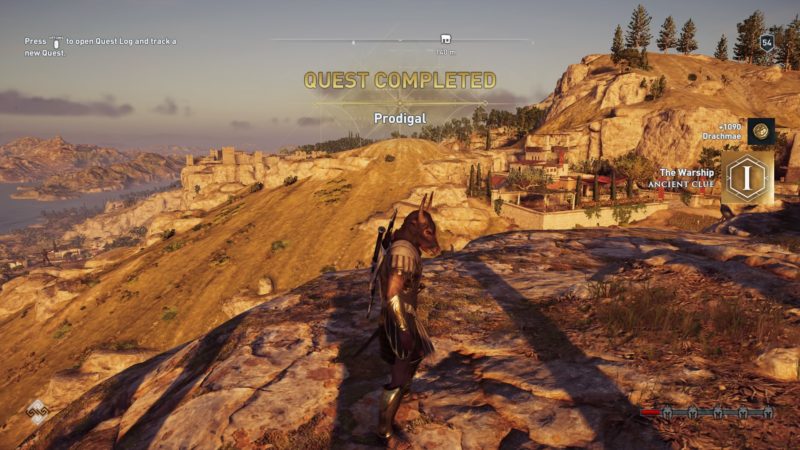 ---
Related articles:
Assassin's Creed Odyssey: Theatrics And Espionage (Walkthrough)
AC Odyssey: Home (Quest Walkthrough)
Assassin's Creed Odyssey: Knives In The Dark (Walkthrough)
Assassin's Creed Odyssey: Persian Puppetry (Quest Walkthrough)
AC Odyssey: Dead Man Rises (Walkthrough)
Assassin's Creed Odyssey: On The Grapevine (Walkthrough)