Praxilla's Legacy is the final quest under A Poet's Legacy in Assassin's Creed Odyssey.
Your task is to follow Praxilla to her poetry performance and help her recite the lines.
Here's a walkthrough of Praxilla's Legacy in AC Odyssey.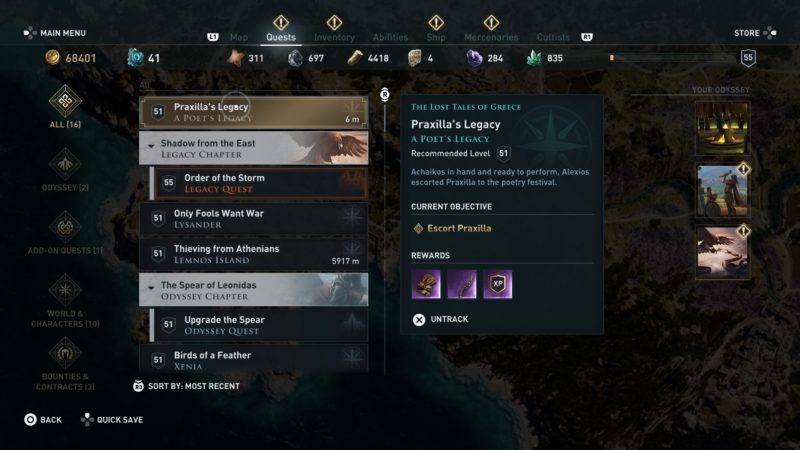 This quest is recommended for those level 51 and above, but it differs according to your own level.
To begin the quest, talk to Praxilla who is at her home. The exact location is shown in the map below, marked as the blue exclamation symbol.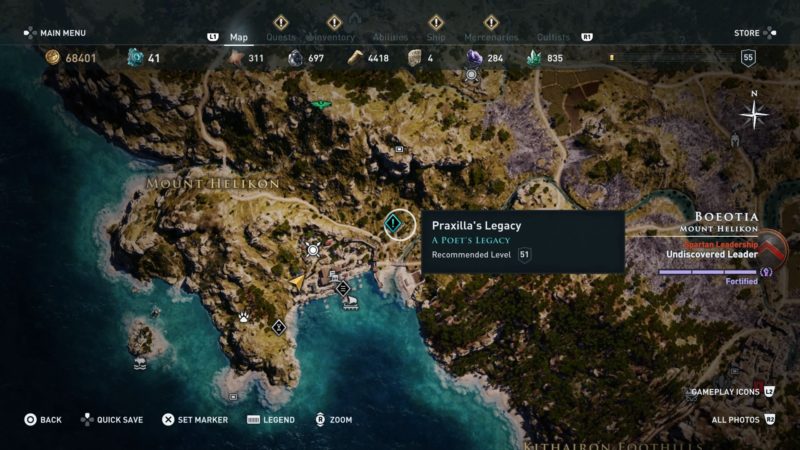 Escort Praxilla
The first thing you have to do is to follow Praxilla to the destination. On the way, she will recite her poetry,
Memorize them as you will need it later.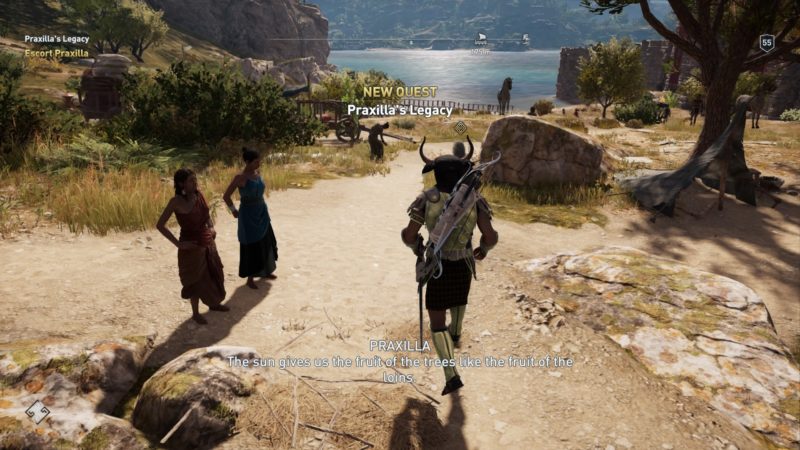 Talk to Praxilla
She will stop when she's on the stage. Talk to her to proceed.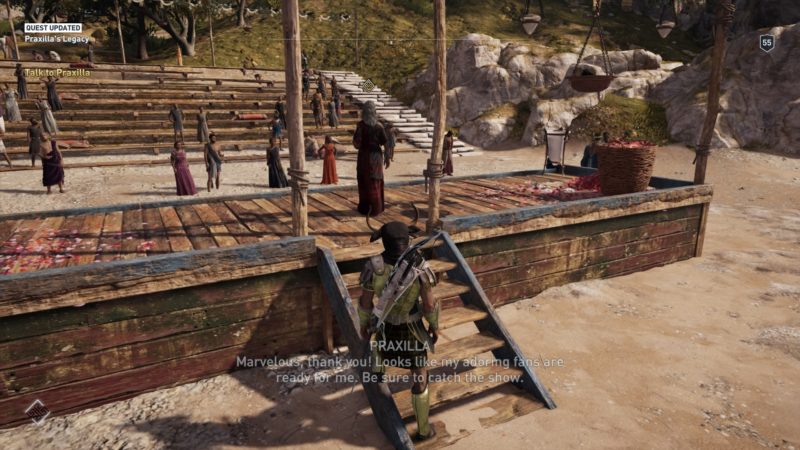 Recite the correct lines
Praxilla will then ask you to recite the correct lines.
The first correct answer is "The most beautiful thing I leave is the light of the sun".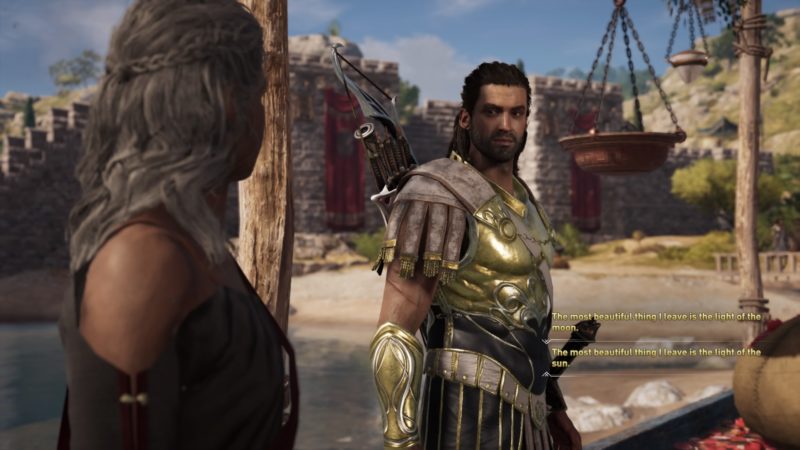 The second one is "Second are the shining stars and the face of the moon".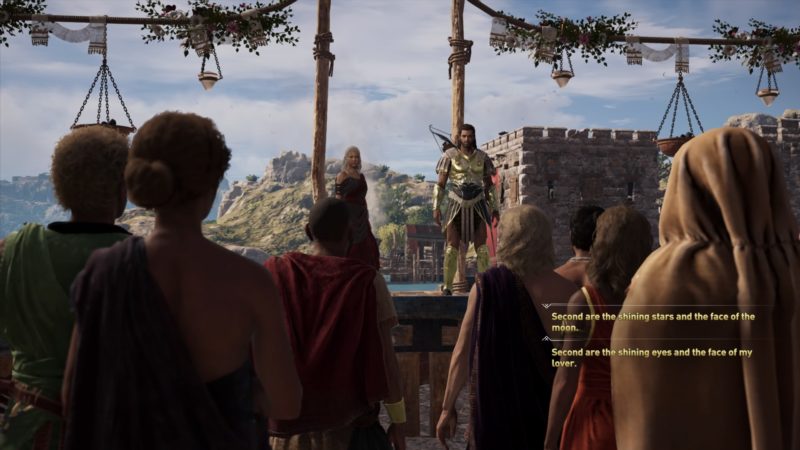 Lastly, you should choose the option "Then ripe cucumbers, apples, and pears too".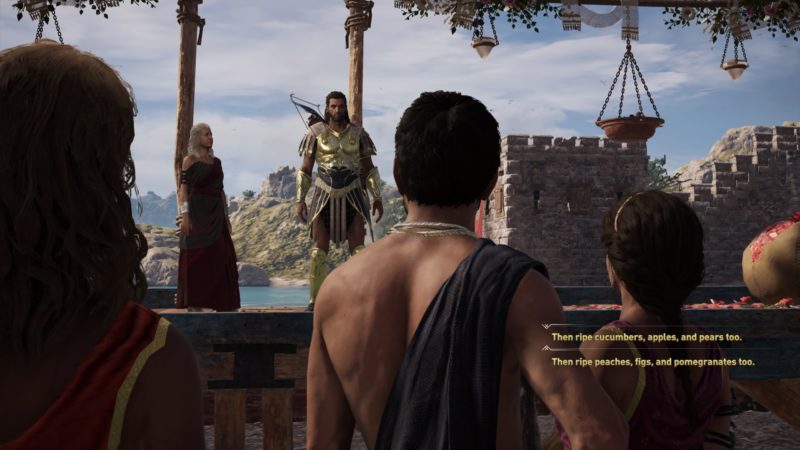 The crowd will cheer but you will be disrupted by some men.
Kill the thugs
Some thugs will randomly appear. Defeat all of the thugs.
There should be three or four of them.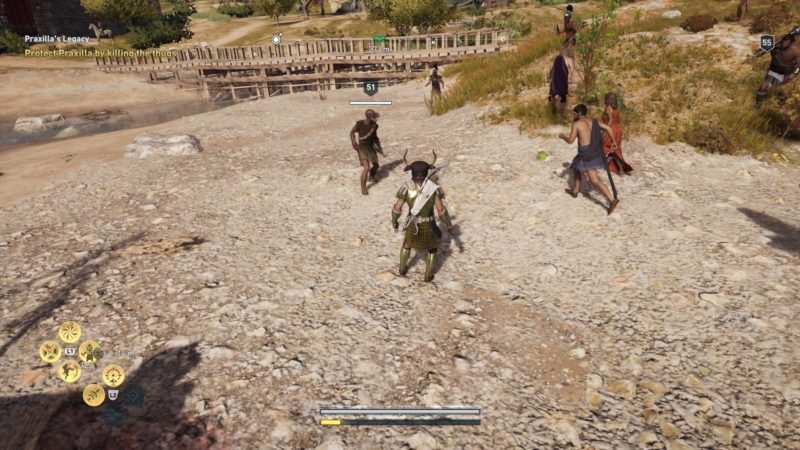 Talk to Praxilla
After killing the thugs, talk to Praxilla to finish the quest.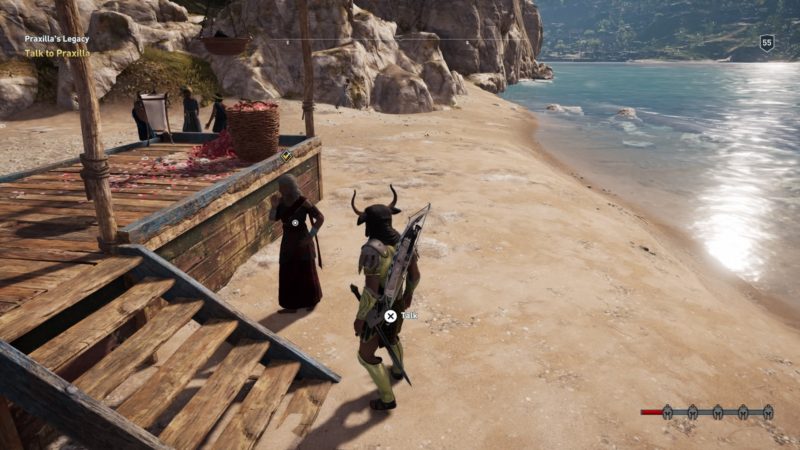 You will earn some drachmae and an Ornate Bow as quest rewards. That's it for Praxilla's Legacy.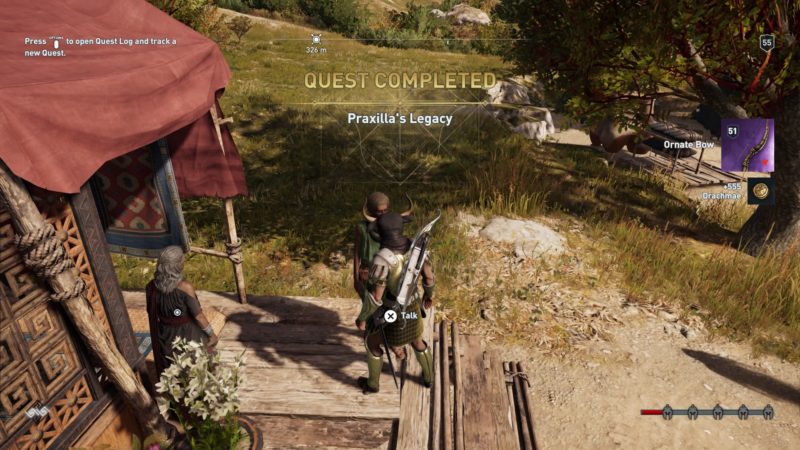 ---
Related articles:
Assassin's Creed Odyssey: Prodigal Son's Return (Walkthrough)
AC Odyssey: Thank You, Misthios (Walkthrough)
Assassin's Creed Odyssey: Repairing The Lyre (Walkthrough)
Assassin's Creed Odyssey: Lyre Lyre (Quest Walkthrough)
All Of The Worlds In Kingdom Hearts 3
Assassin's Creed Odyssey: Praxilla's Admirer (Walkthrough)