Once A Slave is an optional quest in Assassin's Creed Odyssey that takes place in Euboea.
Your role is to find a stolen vase and the bandits have it at their base.
Here's a brief walkthrough of Once A Slave in AC Odyssey.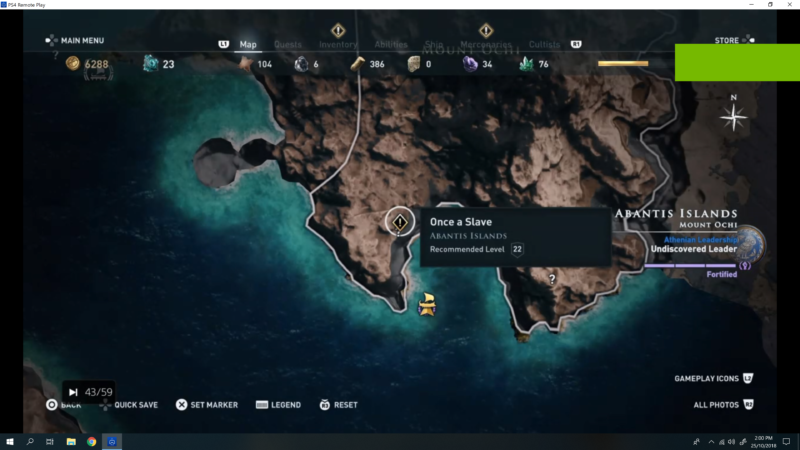 The recommended level for this quest is 22.
Talk to the slave owner
To start this quest, you have to go to the exclamation mark symbol on the map. It's in Euboea, near the ship dock.
Talk to the slave owner in the house to start the quest. He will tell you that one of his slaves know more about the bandits.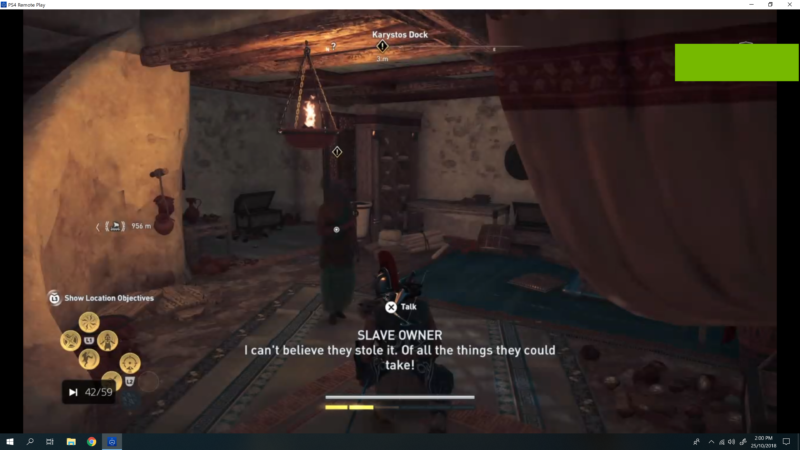 Talk to the slave
The slave is just meters away from the house. His exact location is shown in the screenshot below.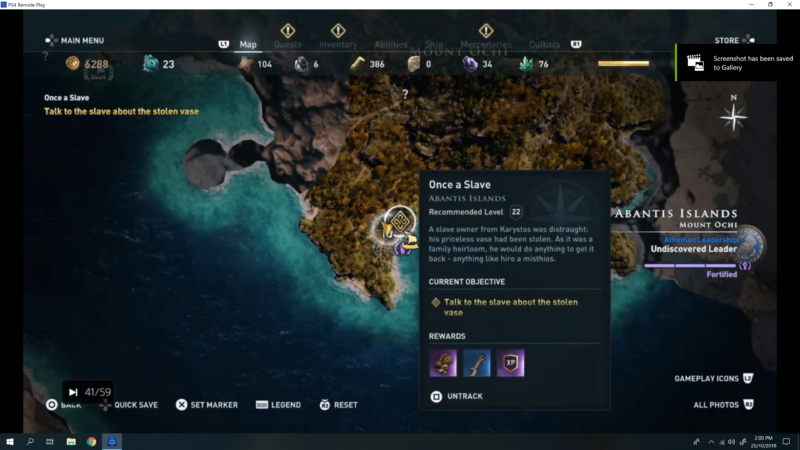 Talk to him and he will tell you where the bandits are. He will also ask you to lie to the owner, saying that he was part of the stealing.
You will understand why during the dialogue.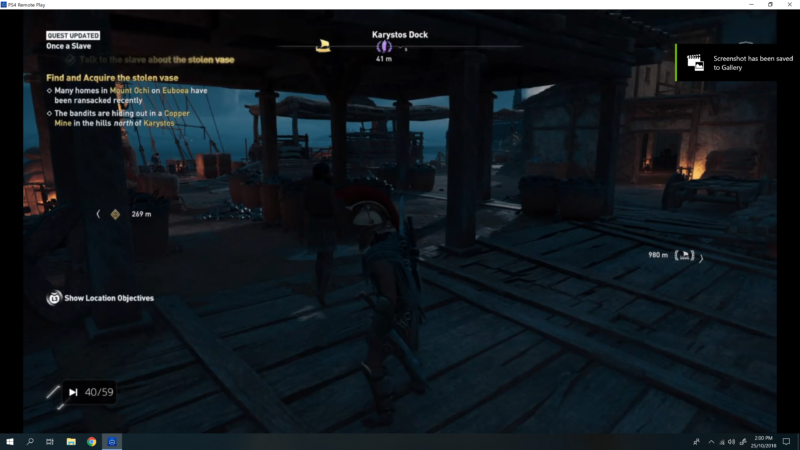 Find the Copper Mine
The bandits are hiding in a place called Copper Mine, which is just north of Karystos.
The exact location of this mine is shown in the map below, marked as the quest symbol.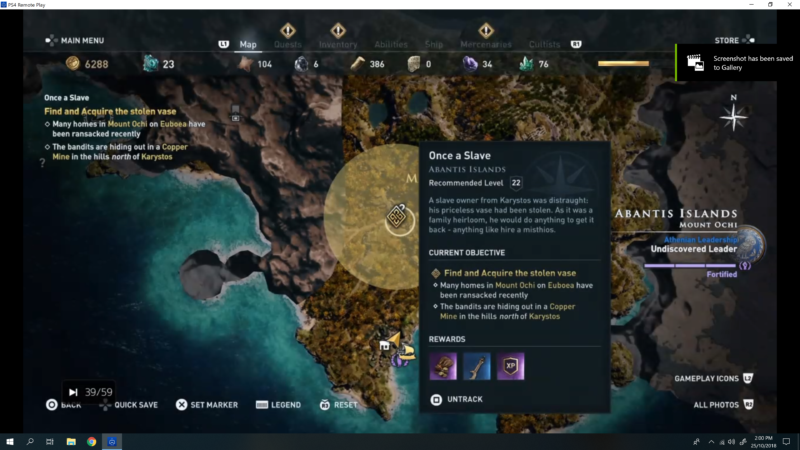 There are plenty of bandits around the area, with one bandit leader inside those huge doors.
This location has its own objectives as well, including killing the bandit leader, freeing the captives and looting treasures.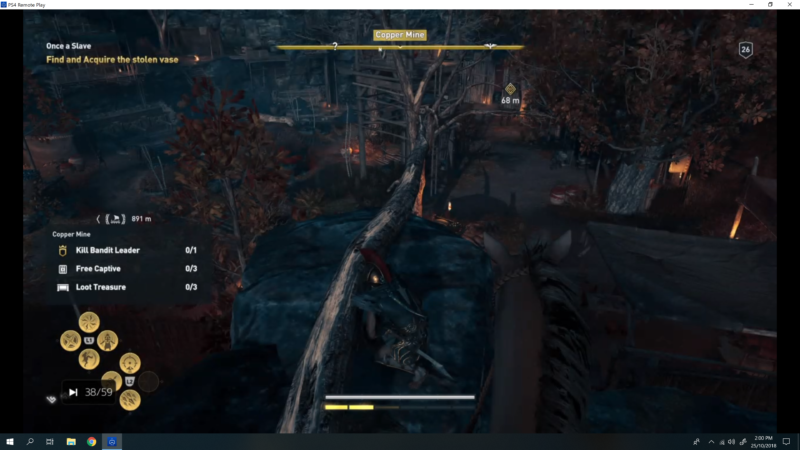 You can choose to do the objectives or just go directly to the stolen vase.
Find the stolen vase
The stolen vase is hidden behind the huge doors. It's like a mini-cave inside.
You will also find the bandit leader inside.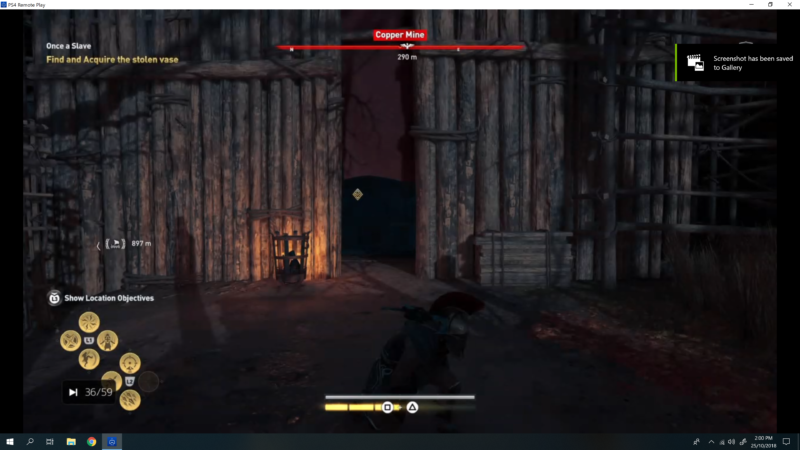 Kill the bandit leader and other bandits inside.
One of the items is the stolen vase, but you may not even notice that you've taken it if you just loot it all.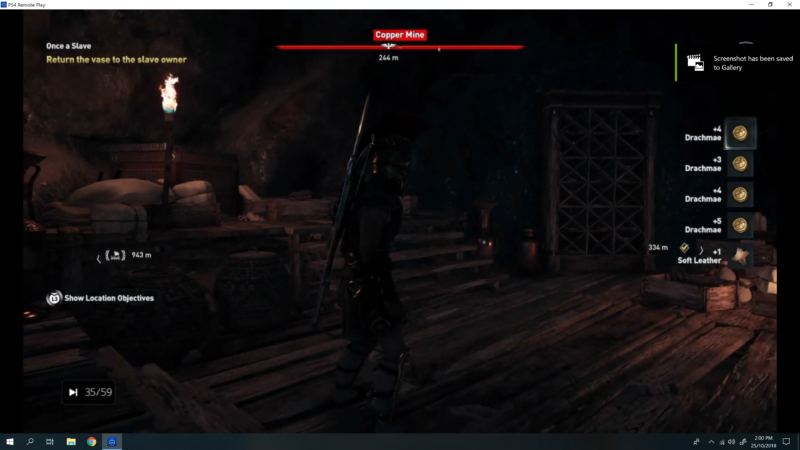 There's also a treasure chest inside the place.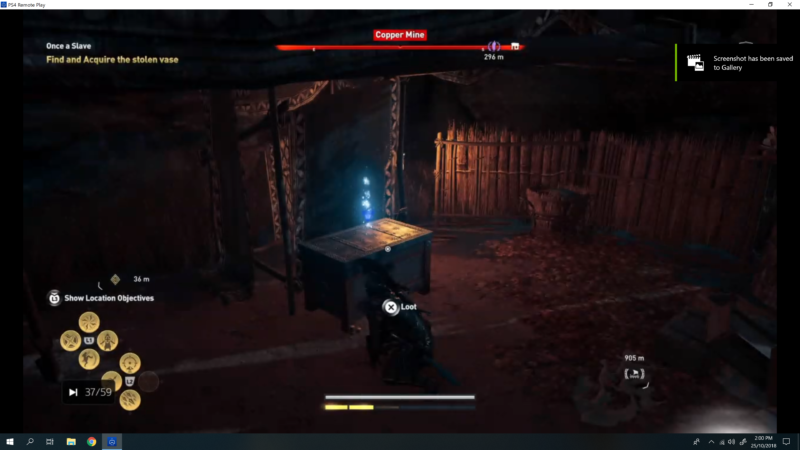 Return to the slave owner
Once you've cleared the objectives, go back to the slave owner's house. Talk to him and you'll have to make a decision during the dialogue.
If you follow what the slave said, it will actually backfire because the owner chose not to keep the slave (contrary to his intentions).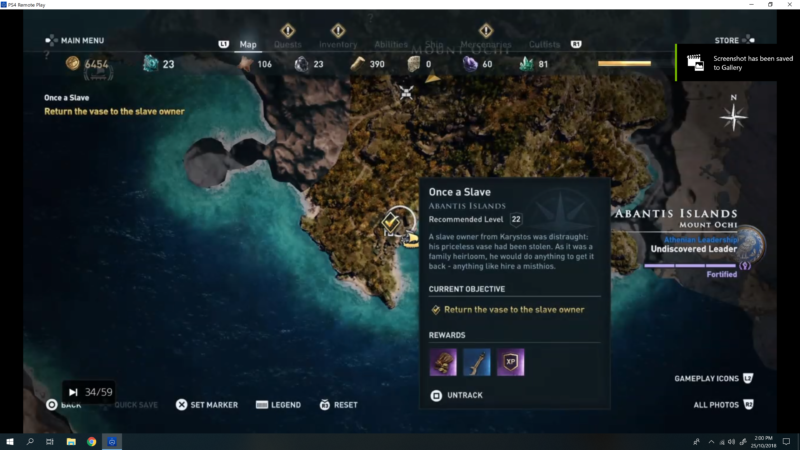 The quest then completes and you earn a sword with some drachmae.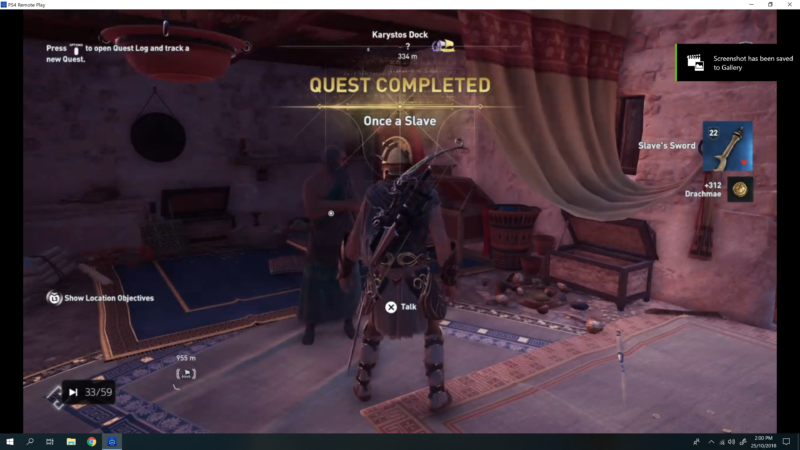 ---
Related articles:
Assassin's Creed Odyssey: The Taxman Cometh
AC Odyssey: Unified Front (Walkthrough)
Assassin's Creed Odyssey: Escort Service (Walkthrough)
AC Odyssey: A Chest Full Of Drachmae
Assassin's Creed Odyssey: I Need A Hero (Walkthrough)
AC Odyssey: The Paros Blockade