Left To Dye is a quest continuation from A God Among Men in Assassin's Creed Odyssey.
After saving Empedokles, you have to retrieve a disk to open a secret location he talked about. It's actually a key to cyclop's lair.
Here's a brief walkthrough of Left To Dye in AC Odyssey.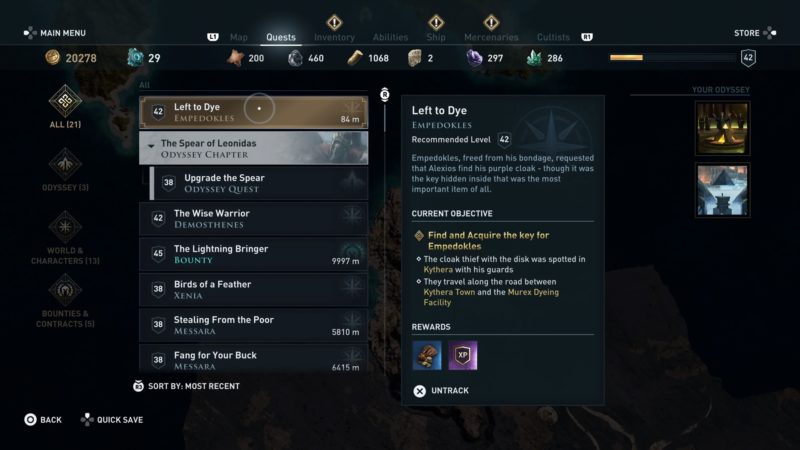 This quest is recommended for level 42 and above, but it may differ according to your own character's level.
The quest begins automatically after the previous, and you simply have to kill a man to get the disk back.
If you look at the map, you will see a big yellow area to search for the guy. He is actually closer towards the coastline.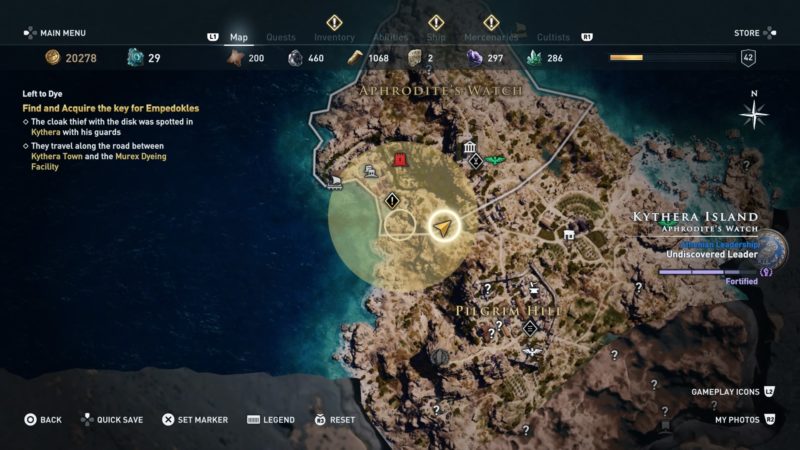 As you get nearer, use your eagle to spot him. He will be heading towards the beach, just beside Fort Murex.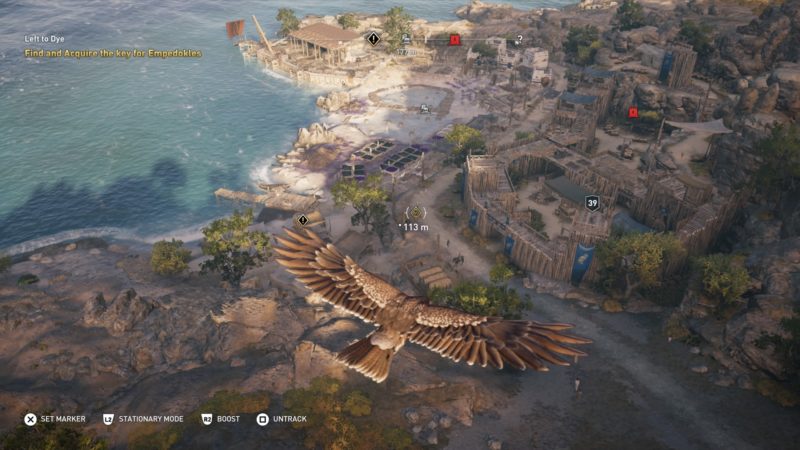 Acquire the disk (key)
Find the guy and kill him to loot the disk, which is a key.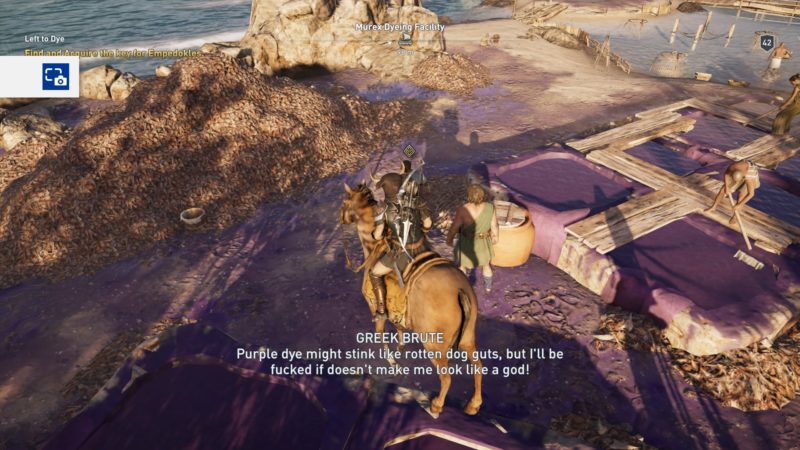 He will have a bodyguard behind him. Kill both of them.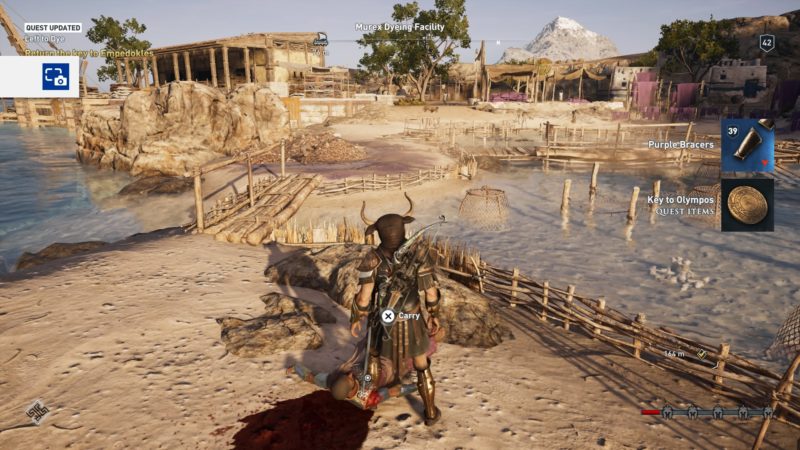 You will get a Purple Bracers plus the Key to Olympos upon looting his body.
Return the key to Empedokles
Now, get back to Empedokles in the location shown below.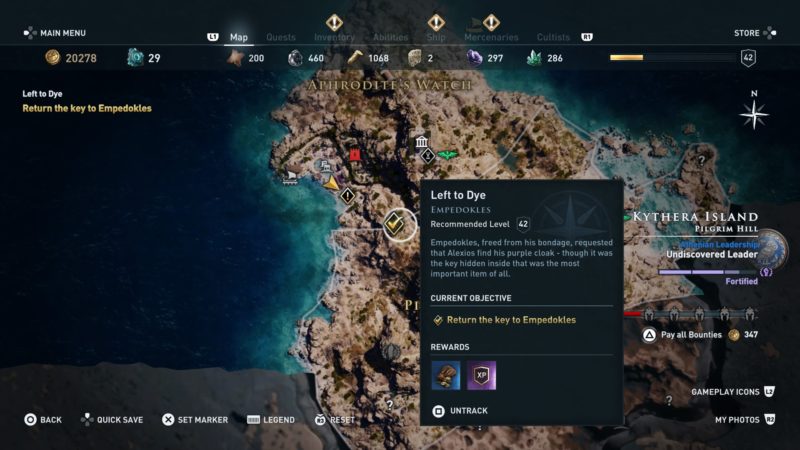 Talk to him and the quest completes. You will earn some drachmae for this quest.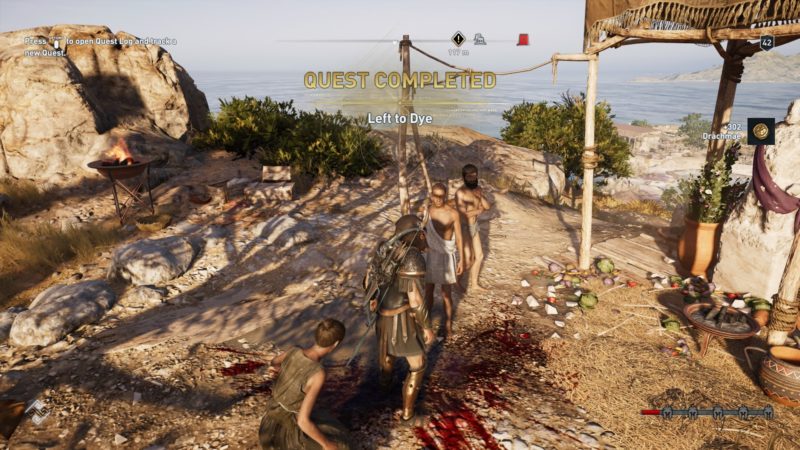 The next quest is the one where you have to fight cyclops.
---
Related articles:
Assassin's Creed Odyssey: Purple Pain (Quest Walkthrough)
Assassin's Creed Odyssey: Retribution (Walkthrough)
AC Odyssey: Stairway To Olympos (Kill The Cyclops)
Assassin's Creed Odyssey: The Fall Of Deianeira (Walkthrough)
Assassin's Creed Odyssey: Judge, Jury, Executioner (Walkthrough)
AC Odyssey: The Battle Of Pylos (Walkthrough)
Assassin's Creed Odyssey: Unearthing The Truth (Walkthrough)
Assassin's Creed Odyssey: Delivering A Champion (Walkthrough)