Knives in the Dark is a quest in Assassin's Creed Odyssey under the DLC Legacy of the First Blade (Ep. 2).
Your task is to defeat five mercenaries who were hired to kill you.
Here's a walkthrough of Knives In The Dark in AC Odyssey.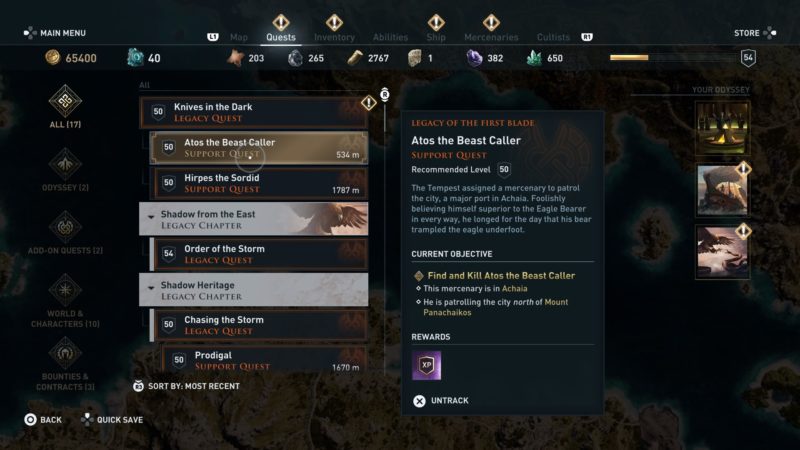 This quest is recommended for level 50 and above, but it differs according to your own level.
This 'guide' will be divided into different support quests.
---
Atos the Beast Caller
The first mercenary is Atos. You can find him near Mount Panachaikos.
His location is shown in the map below. You need to use Ikaros to pinpoint the exact location.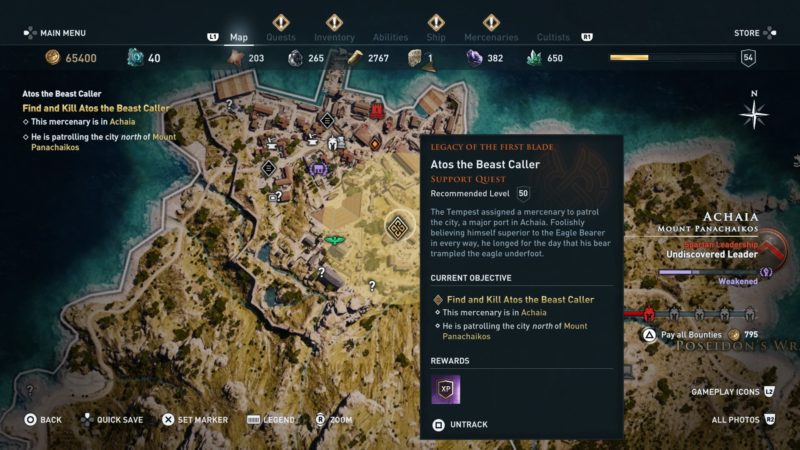 You will see him walking with his bear. Kill both of them.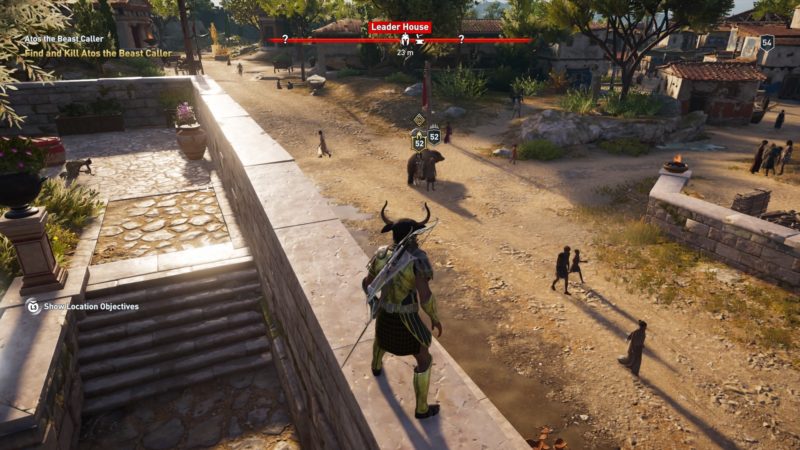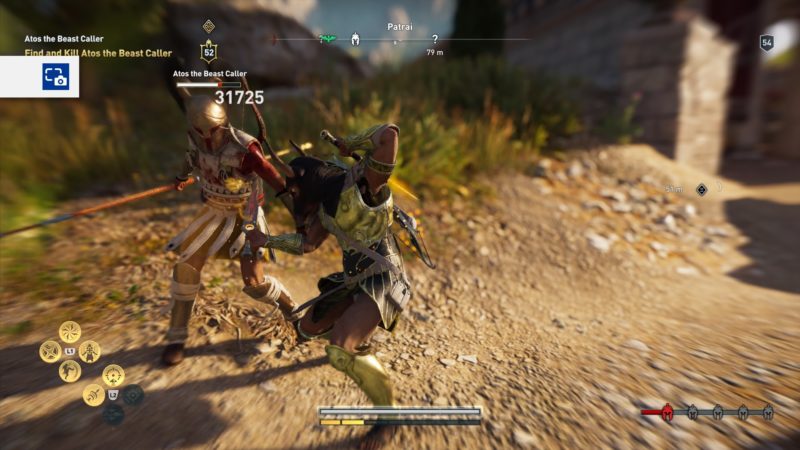 His level should be lower than yours.
Once you've defeated him, you should get a Serpent Bow and some other items.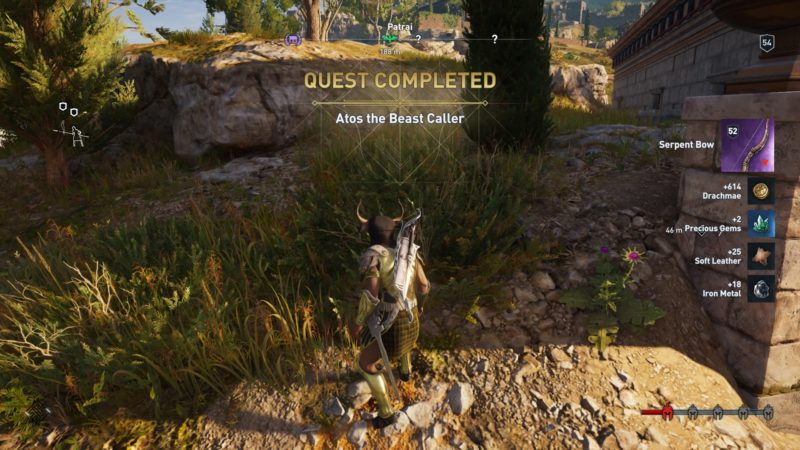 ---
Hirpes the Sordid
The next mercenary is Hirpes.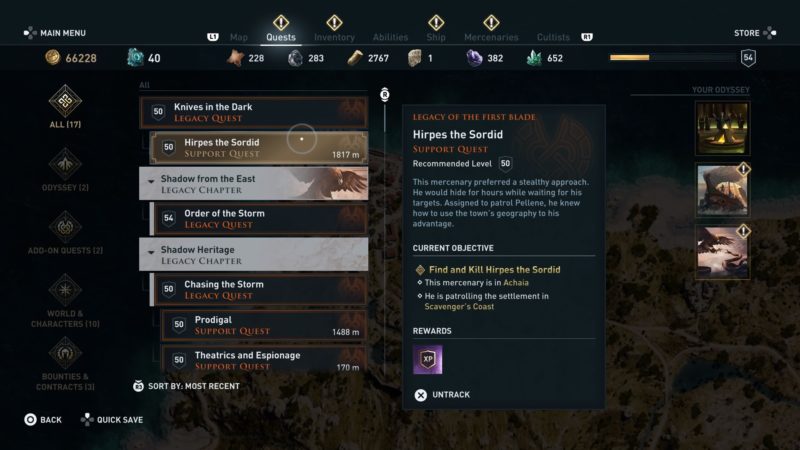 You can find him in Scavenger's Coast, at the exact location shown in the map below.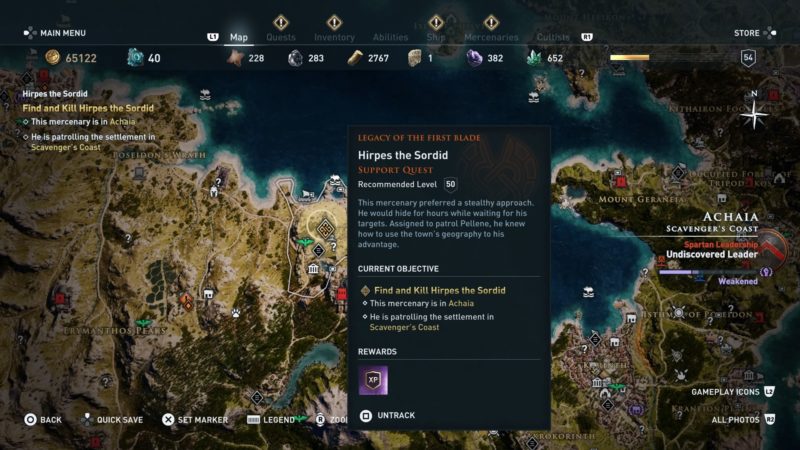 There's a fast travel spot nearby.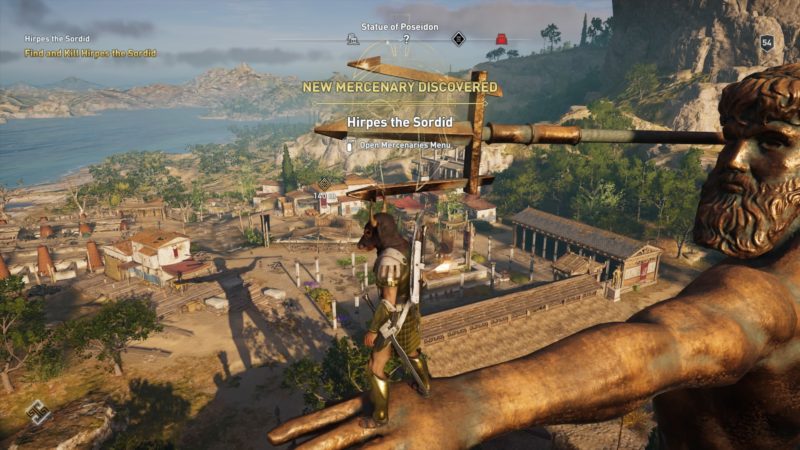 As you get there, you may find him waiting on the roof.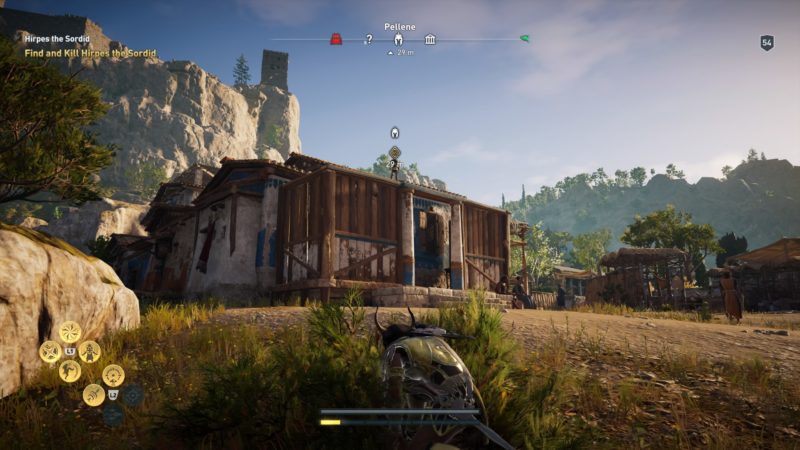 Just defeat him like you do with other mercenaries.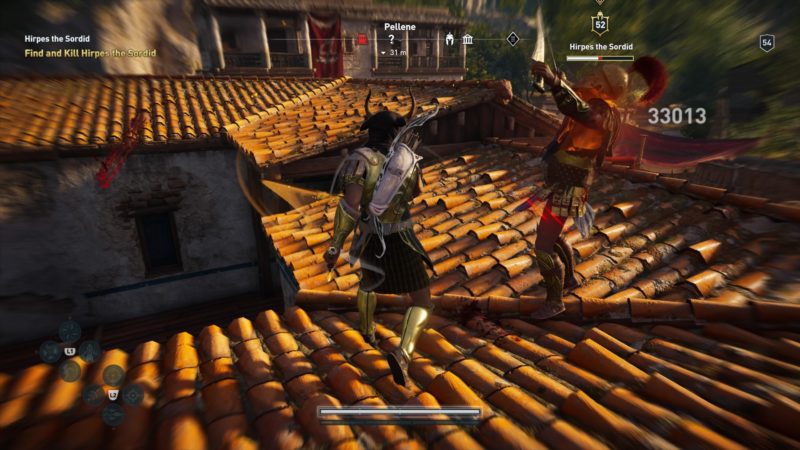 The support quest ends after killing him. You will gain some items after looting his body as well.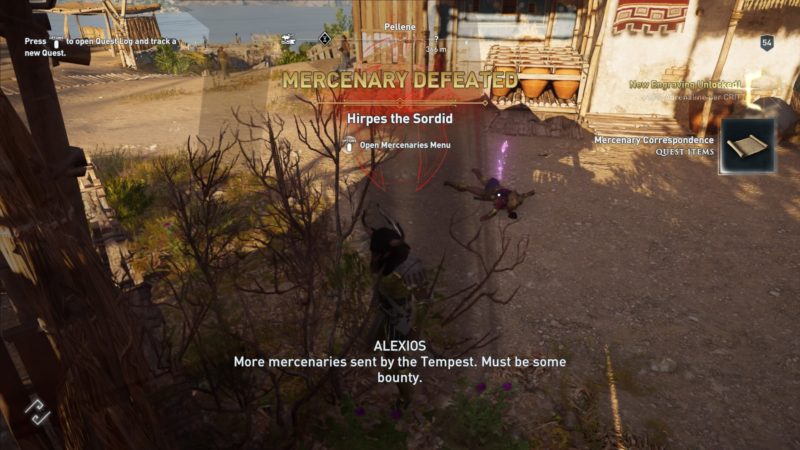 After defeating the two mercenaries, you will get three more to kill.
---
Aias the Clean
The third mercenary is called Aias the Clean.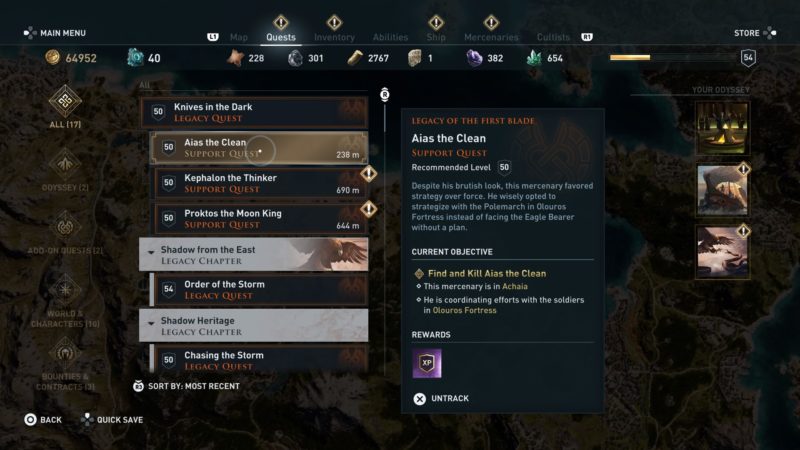 Like the rest, it's recommended for those level 50 and above (or according to your own level).
You can find Aias in Olouros Fortress at Erymanthos Peaks. His exact location is shown below.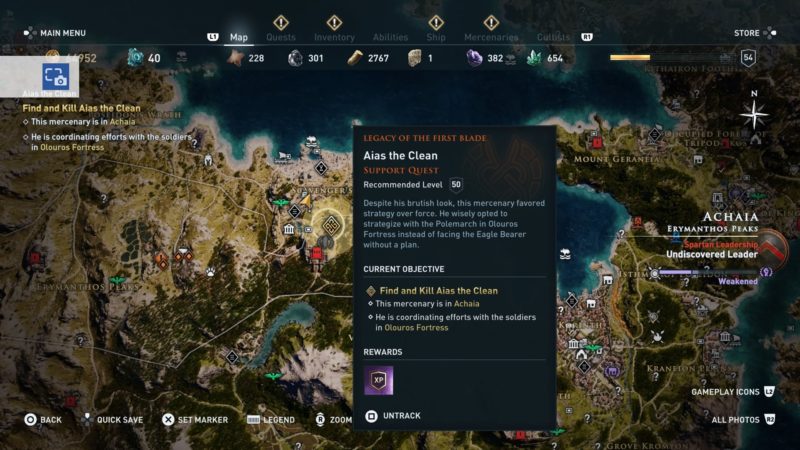 As it's a fortress, you will likely encounter other guards while fighting with Aias the Clean.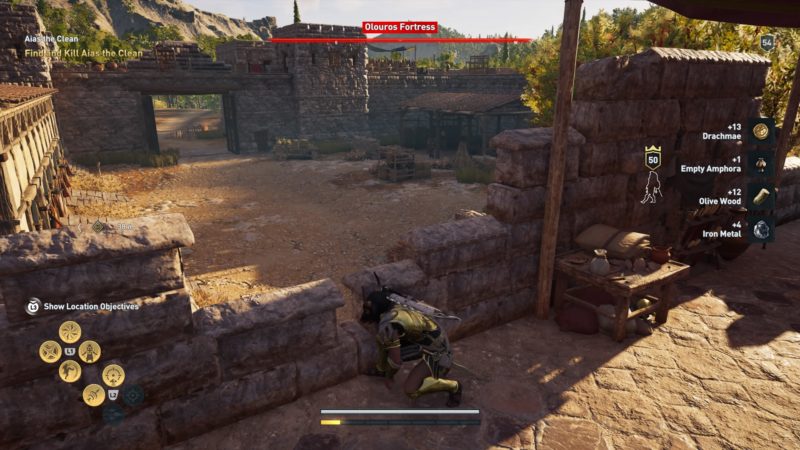 Personally, I had to fight with Aias along with the Polemarch and other guards. Try to use AoE skills to deal the most effective damage.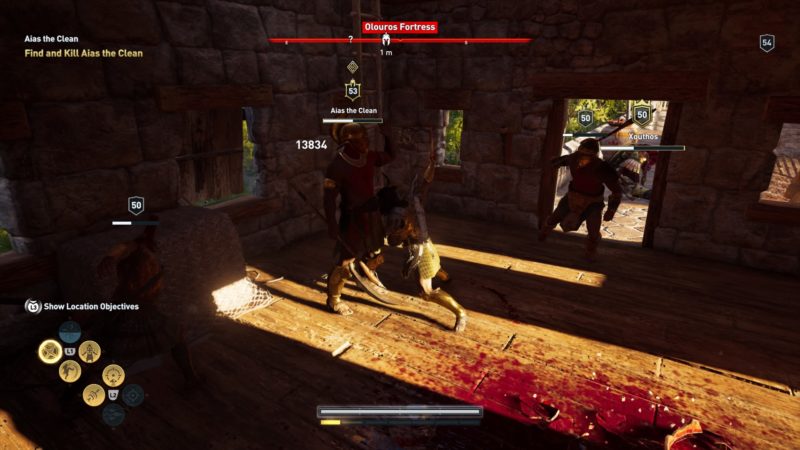 After defeating him, loot the body for some items.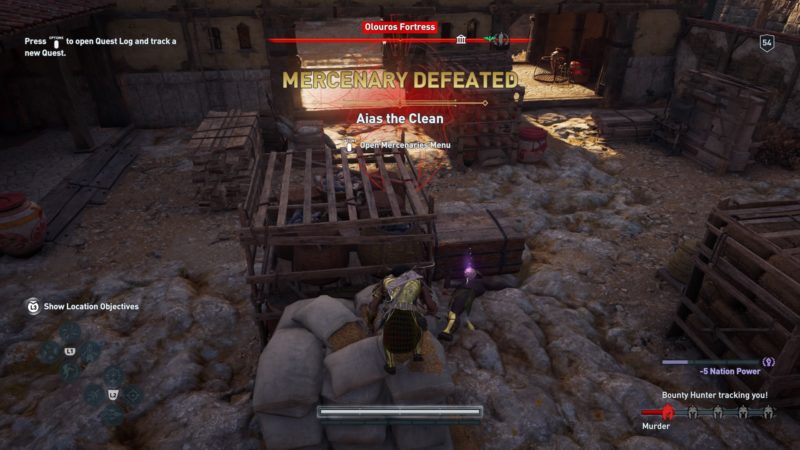 ---
Kephalon the Thinker and Proktos the Moon King
These two mercenaries are dealt with together since they're at the same location.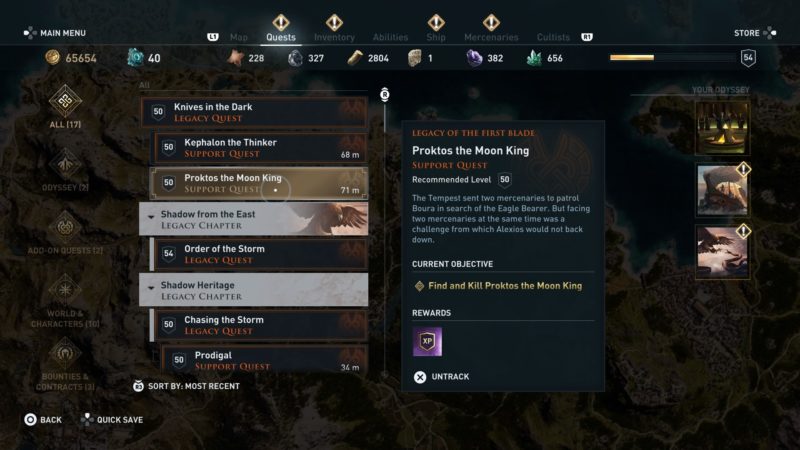 This means double the effort.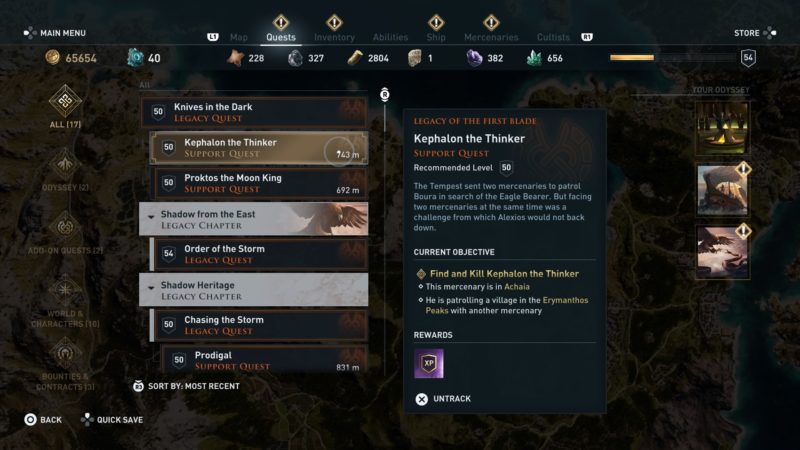 You can find both of them waiting in a village in Erymanthos Peaks.
Their exact location is shown in the map below, marked as the quest symbol.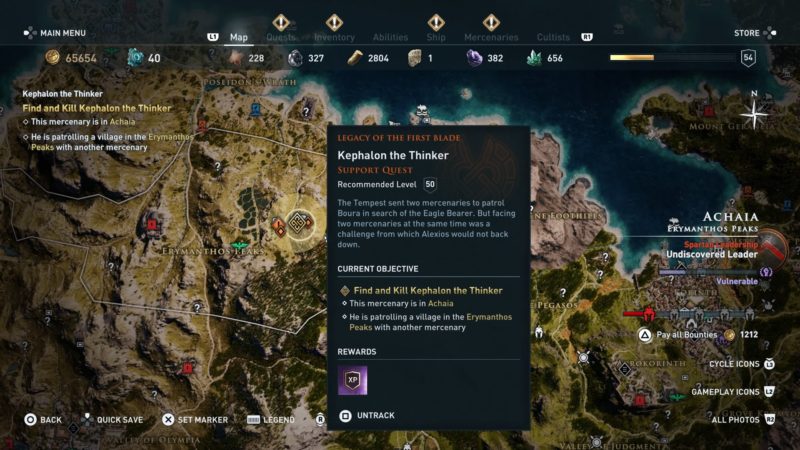 Use Ikaros to mark their locations.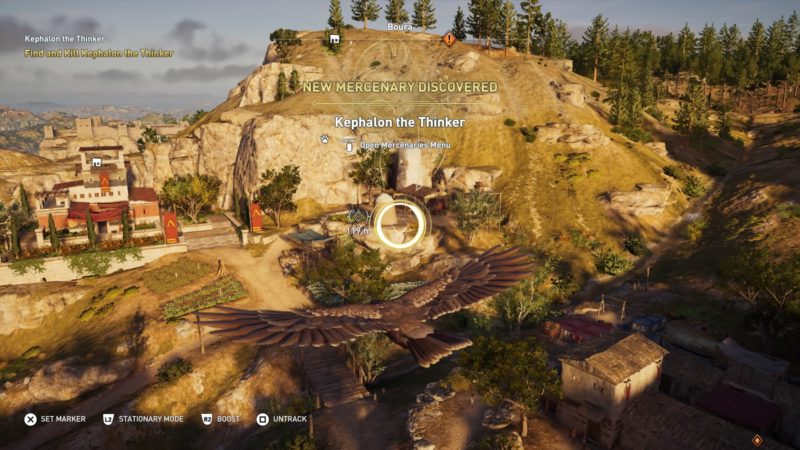 They are both waiting near the big silo.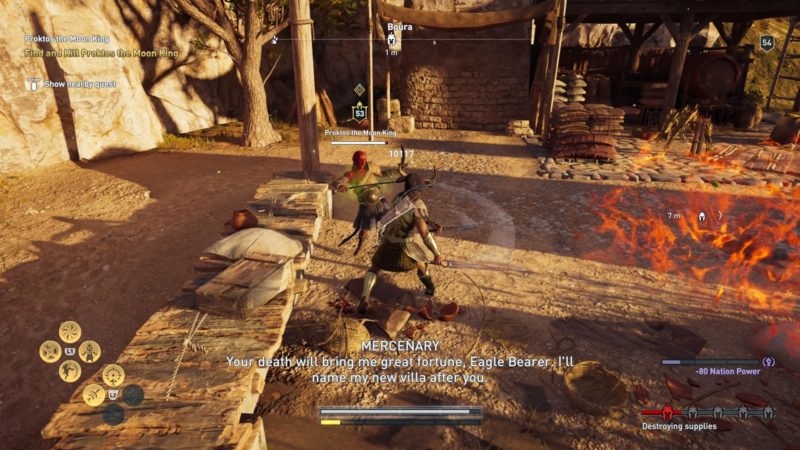 Kill them both, and you should get plenty of items after looting their bodies. You should get a Skinning Knife among other things from Proktos.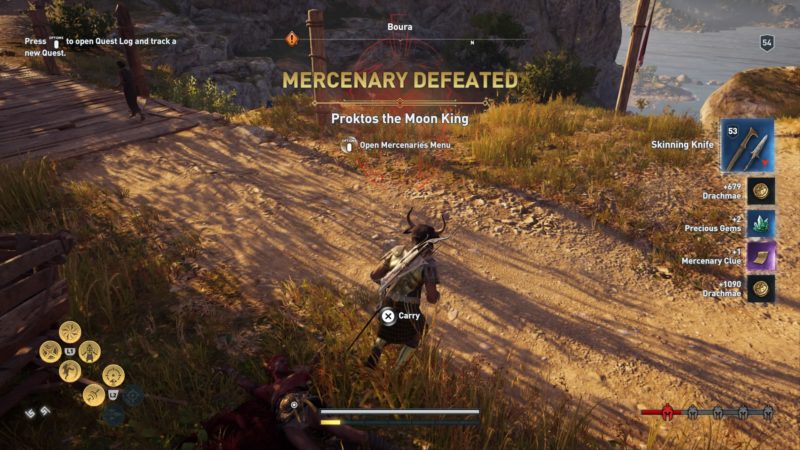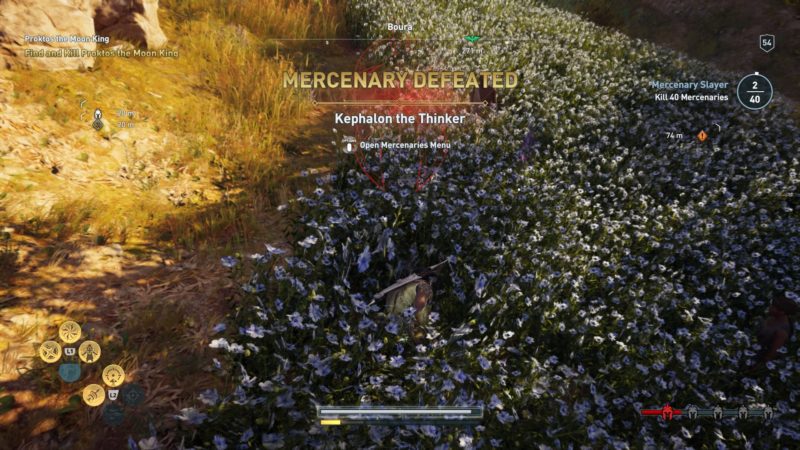 Kephalon the Thinker should drop a Morning Star and other items.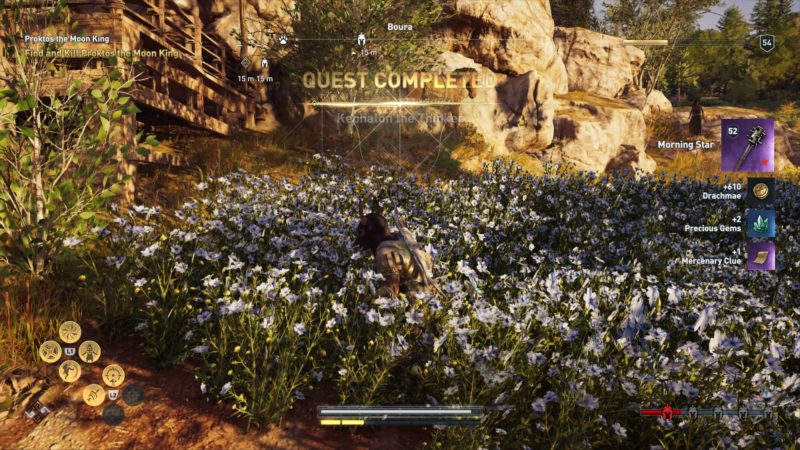 The quest completes after defeating all five mercenaries.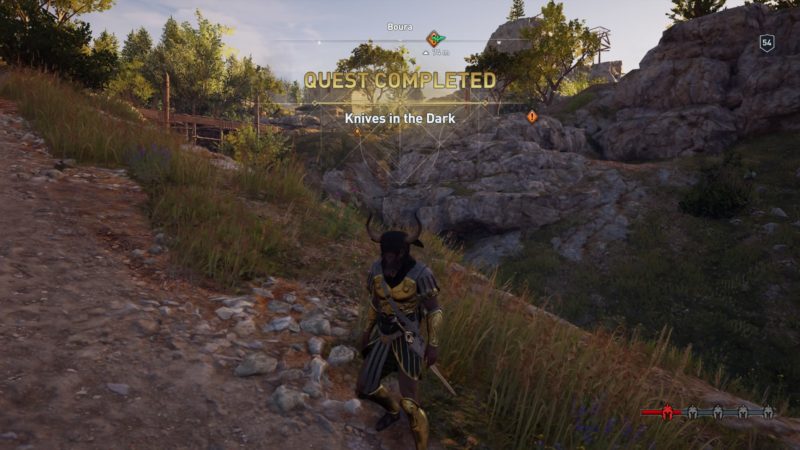 ---
Related articles:
Assassin's Creed Odyssey: More Questions Than Answers
Assassin's Creed Odyssey: Theatrics And Espionage (Walkthrough)
AC Odyssey: Prodigal (Quest Walkthrough)
Assassin's Creed Odyssey: Persian Puppetry (Quest Walkthrough)
Assassin's Creed Odyssey: Dead Man Rises (Walkthrough)
AC Odyssey: On The Grapevine (Walkthrough)
Assassin's Creed Odyssey: Stranger Tides (Quest Walkthrough)