Chicken or Egg is a side quest in Assassin's Creed Odyssey recently introduced at Linou Farm.
Your task is to help Chalkippe find her brother Kallistratos who may be in danger.
Here's a walkthrough of Chicken or Egg in AC Odyssey.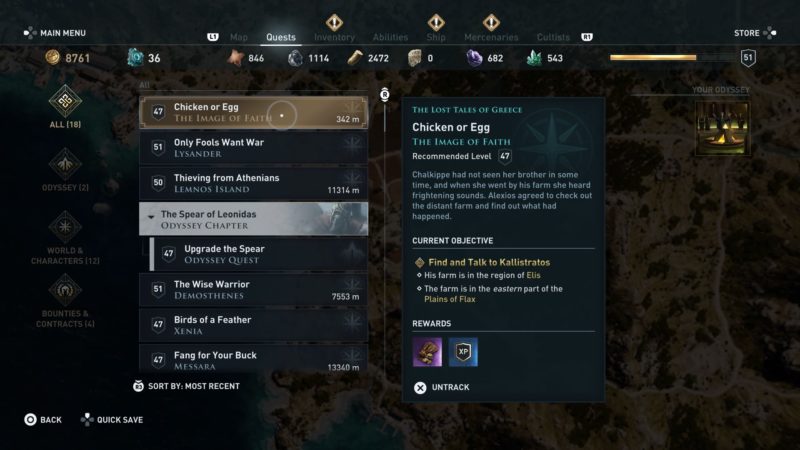 This quest is recommended for those level 47 and above, but it differs according to your own level.
To begin the quest, get to the Plains of Flax in Elis. The exact location is shown in the map below.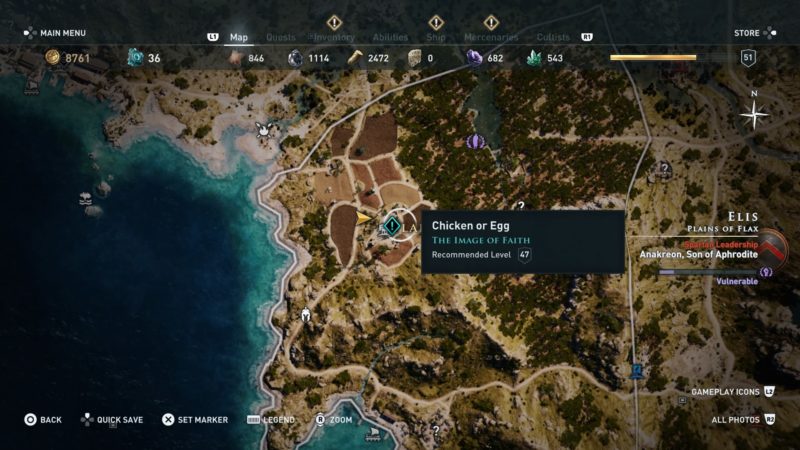 Talk to the priestess.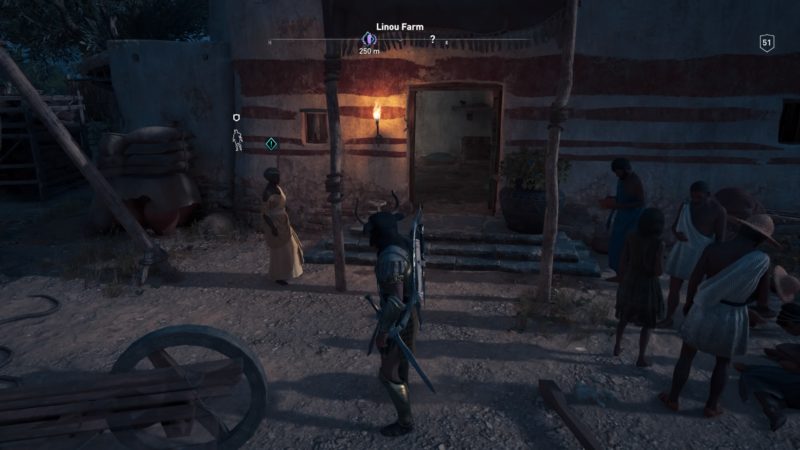 During the cutscene, Chalkippe will interrupt saying she has an issue. Help her find her brother and ensure that he's safe.
Find and talk to Kallistratos
You can find Kallistratos in the woods, at the exact location shown in the map below.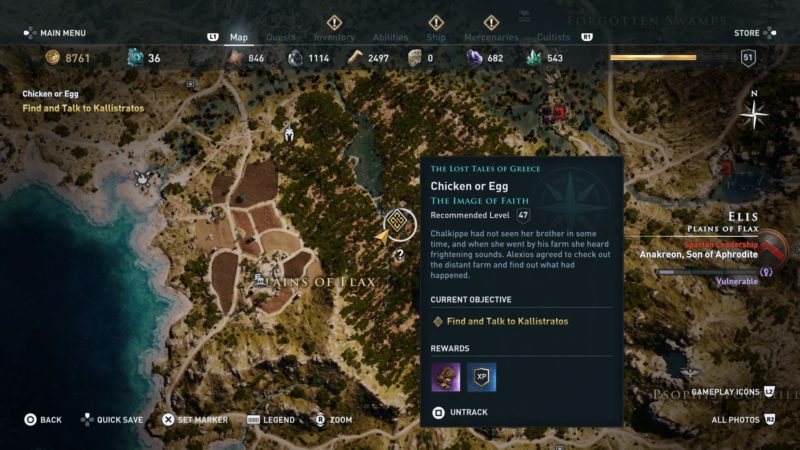 As you arrive there, you'll see chickens surrounding him.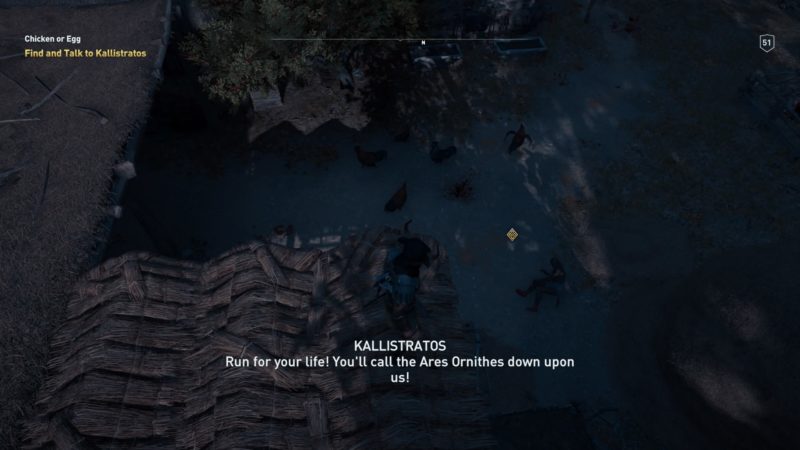 Kill the giant chickens
Get down there and defeat the giant chickens.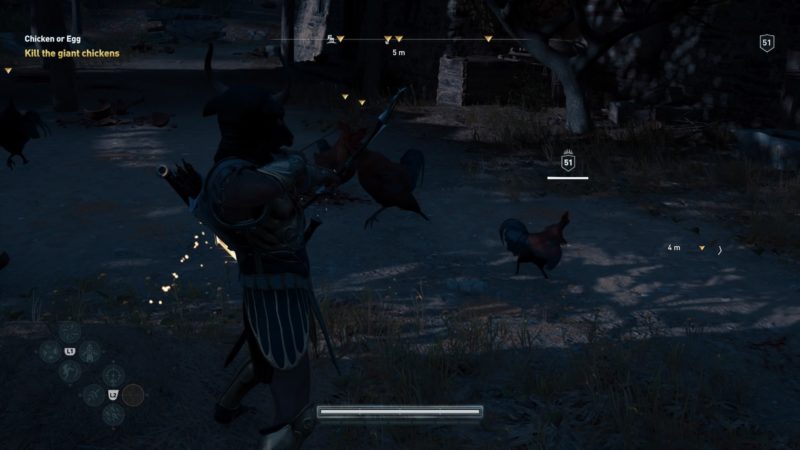 Apparently he's only rearing them to make money and since the chickens are all dead, he'll think of some other animal.
Your job here is done.
Talk to Chalkippe
Get back to the Linou Farm and talk to Chalkippe. Her location is shown in the map below.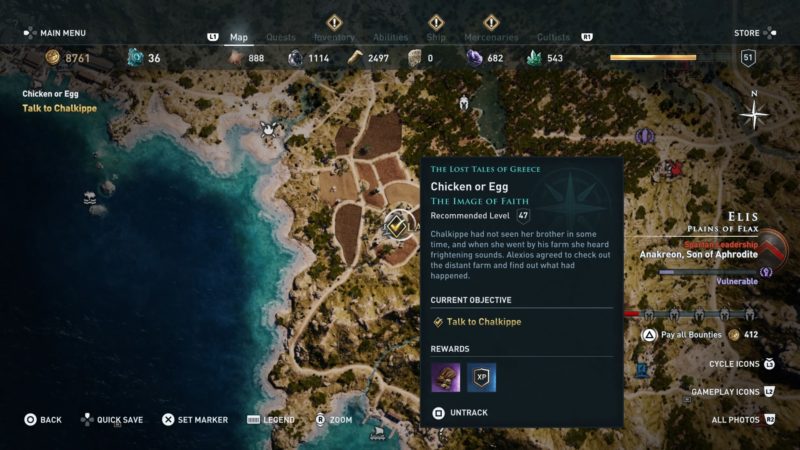 Talk to her and your role is done. During the cutscene, Myrto seems to have fallen ill and the priestess went missing.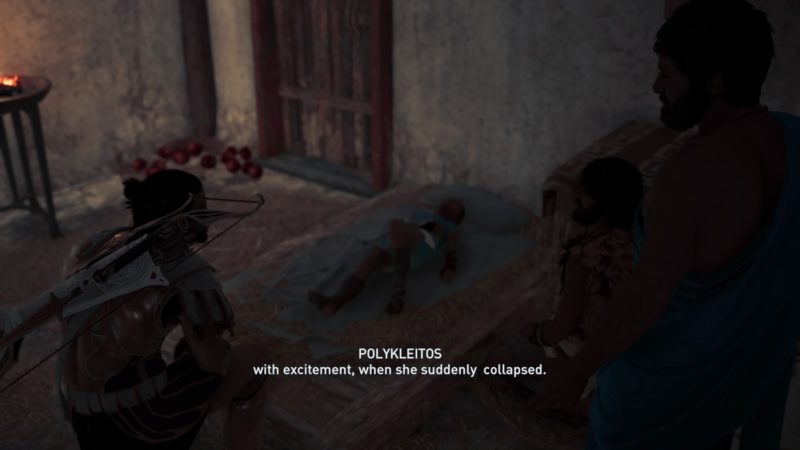 The quest completes here and you will get 500 drachmae. A new quest will start immediately, i.e. A Matter of Faith.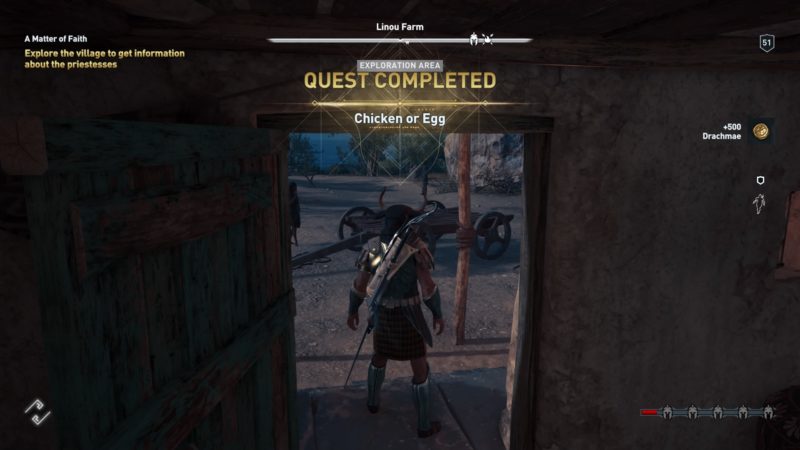 ---
Related articles:
Assassin's Creed Odyssey: Dagger To The Heart
AC Odyssey: A Matter Of Faith (Walkthrough)
Assassin's Creed Odyssey: The Wild Hunt (Walkthrough)
Assassin's Creed Odyssey: Down From On High (Walkthrough)
AC Odyssey: The Measure Of A Man (Walkthrough)
Assassin's Creed Odyssey: Bad Weed (Quest Walkthrough)
Assassin's Creed Odyssey: The Hedonistic Method (Walkthrough)