Calm Before The Storm is a quest in Assassin's Creed Odyssey's DLC.
This quest doesn't have any fighting and is more of a storytelling session.
Here's a walkthrough of Calm Before The Storm in AC Odyssey.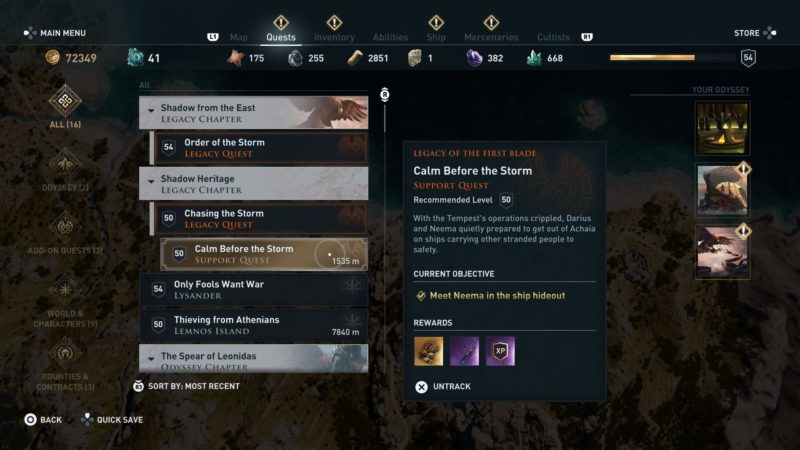 This quest is recommended for level 50 and above, but it differs according to your own level.
Meet Neema
The first thing you have to do is to meet Neema in the ship hideout. Her exact location is shown in the map below.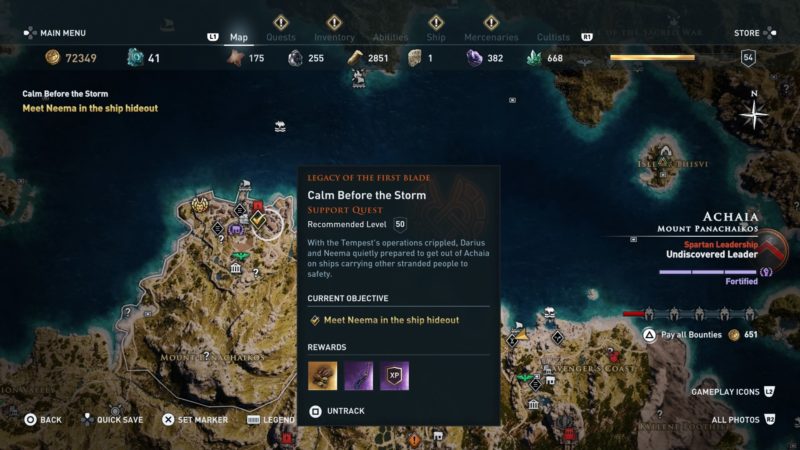 You should see Kleta and Darius there as well. Talk to Neema to proceed.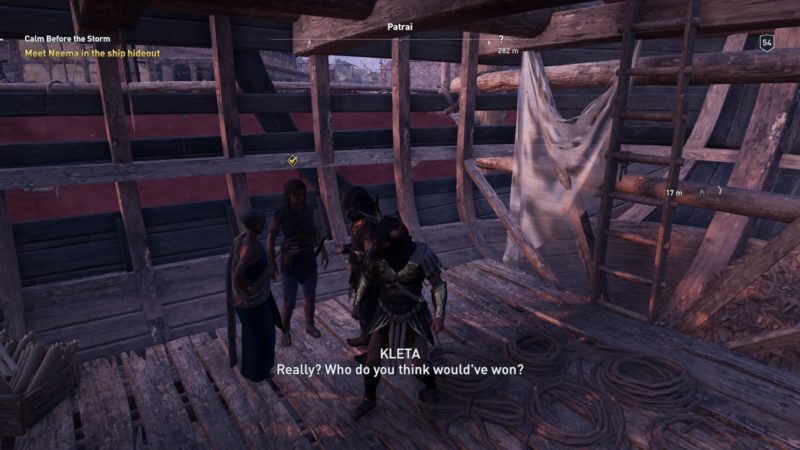 A cutscene will then load, which shows the bond Alexios has with Neema. It also gives you an indication of a choice you have to make later.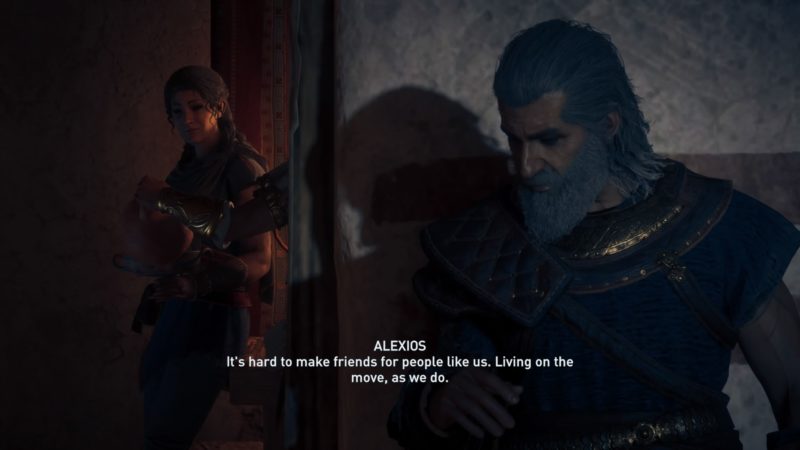 After the cutscene, it will be daytime again.
Meet Kleta
Her exact location is shown in the map below, marked as the quest symbol.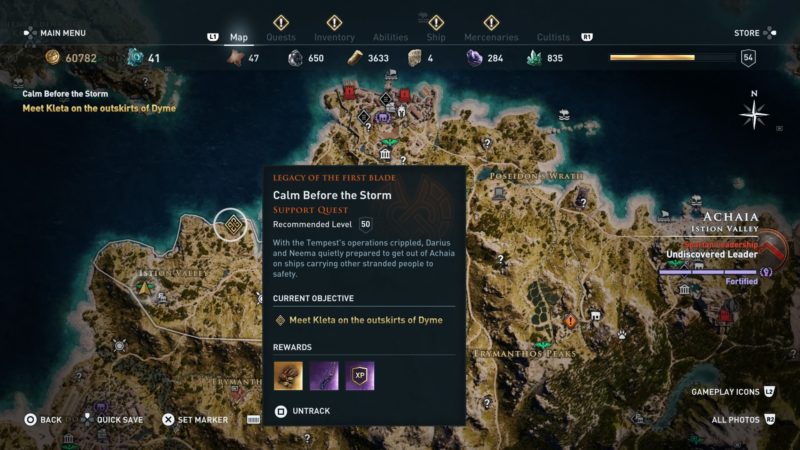 You will see her staring at the ship with many stranded people leaving the island. Talk to Kleta.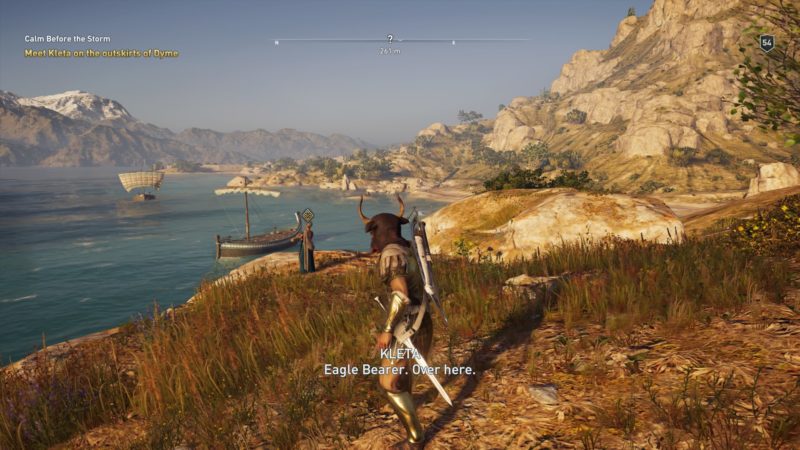 A cutscene will load again, which shows all of them looking at the stranded people leaving.
However, Barnabas will come and mention that a fleet of ships just arrived. Apparently it's a trap.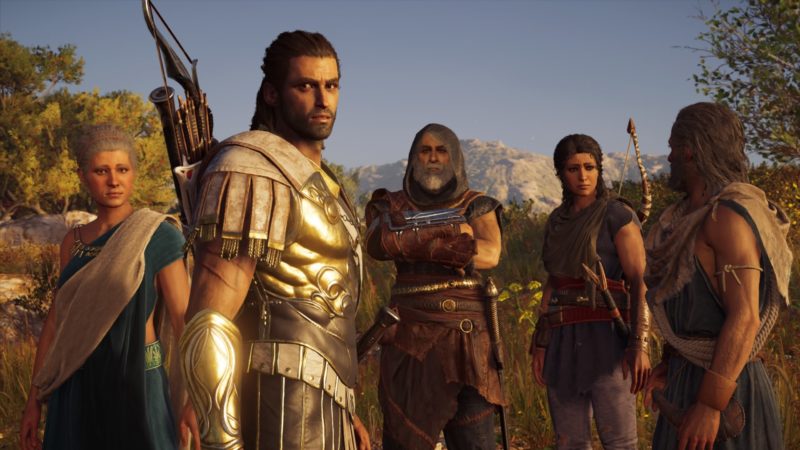 The quest completes here, but you need to start the next quest immediately.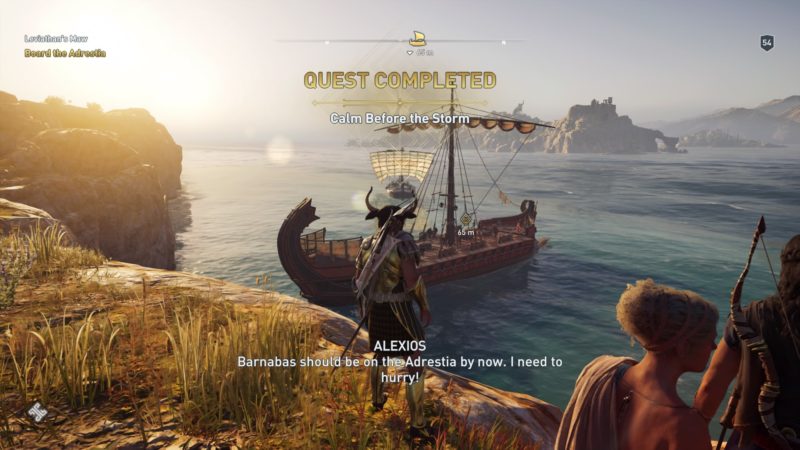 The subsequent quest involves a naval battle.
---
Related articles:
AC Odyssey: Home (Legacy of The First Blade Ep. 2 Ending)
AC Odyssey: Leviathan's Maw (Quest Walkthrough)
Assassin's Creed Odyssey: Tides Of War (Quest Walkthrough)
Assassin's Creed Odyssey: Theatrics And Espionage (Walkthrough)
AC Odyssey: Prodigal (Quest Walkthrough)
Assassin's Creed Odyssey: Knives In The Dark (Walkthrough)
Assassin's Creed Odyssey: Persian Puppetry (Quest Walkthrough)