Bear for the Bare is a side quest in Assassin's Creed Odyssey which is pretty random and strange.
Your task is to kill some bears as apparently that's the reason why Hippokrates is bald.
Here's a walkthrough of Bear for the Bare in AC Odyssey.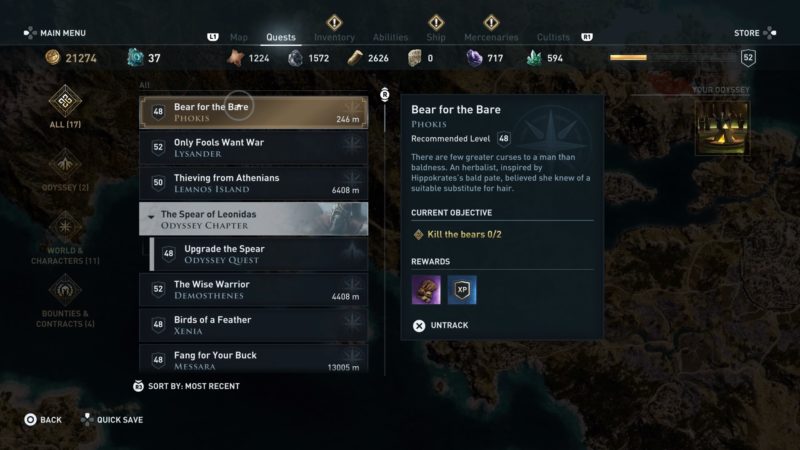 This quest is recommended for level 48, but it differs according to your own character's level.
To begin the quest, talk to the lady who is a herbalist. You can find her in Phokis.
The exact location is shown in the map below, marked as the exclamation symbol.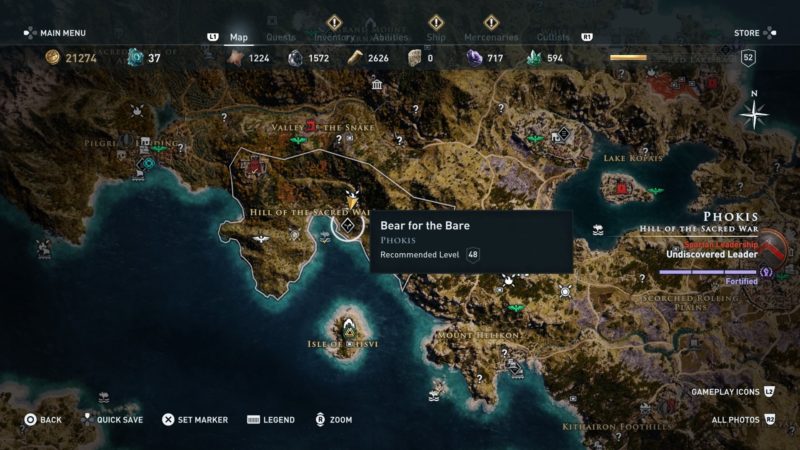 Talk to this lady here.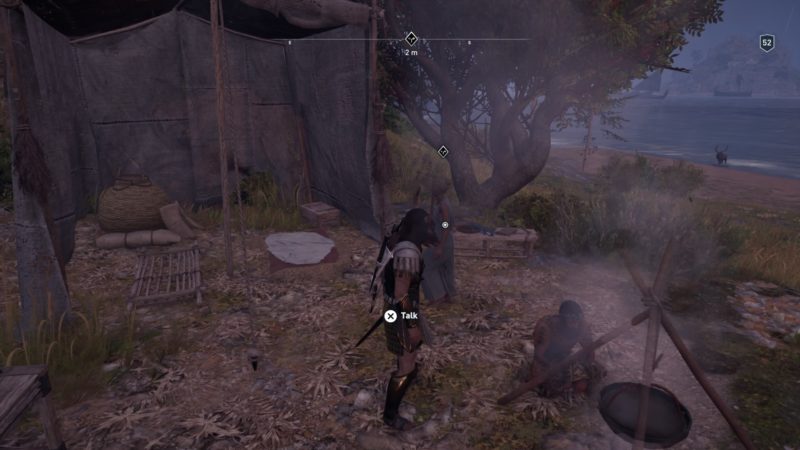 Kill the bears
Your only objective in this mission is to kill two bears. You can find the bears in the exact location shown in the map below.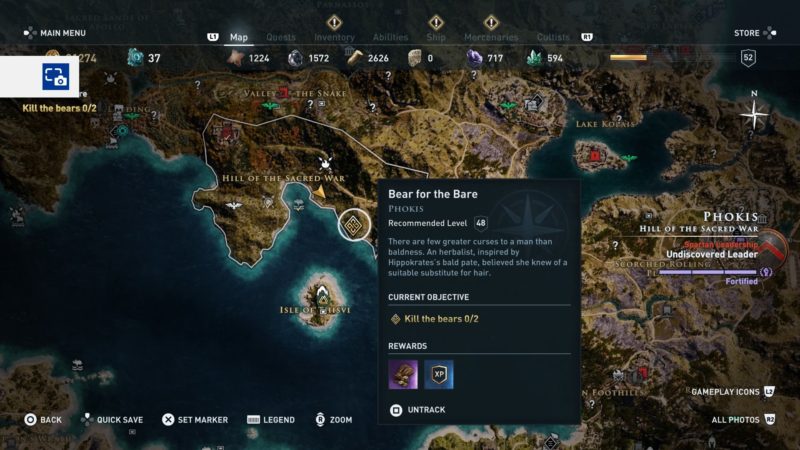 There are precisely two bears here. Kill both of them.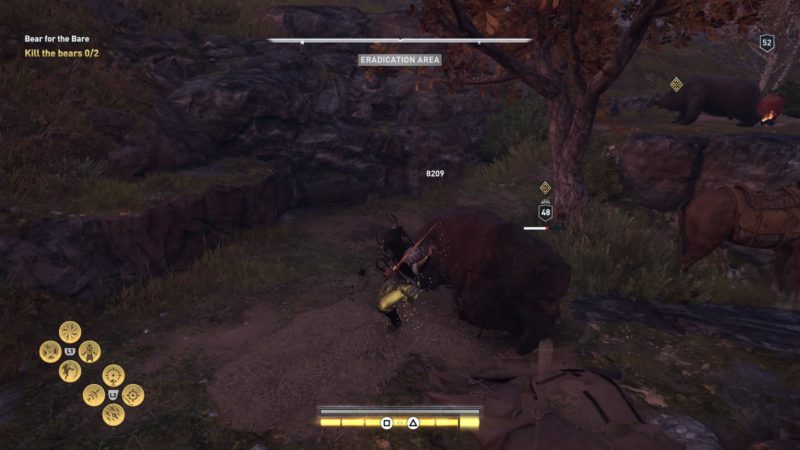 Return to the herbalist
Once you're done, get back to the herbalist in the location shown below.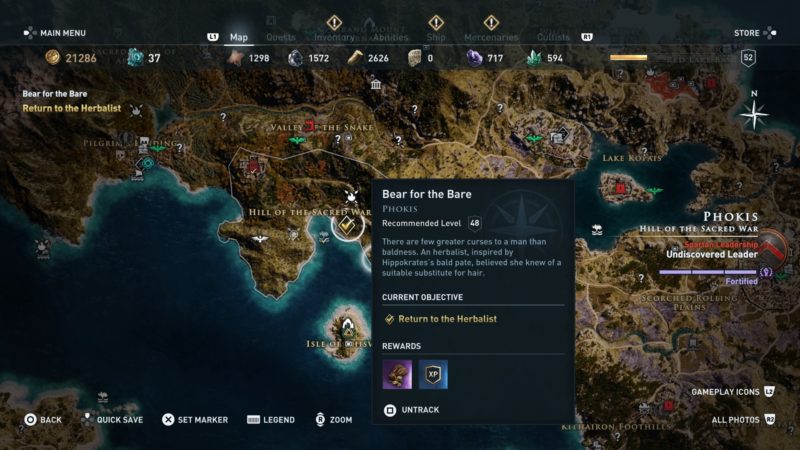 The quest completes here and you'll get some soft leather plus some drachmae for your troubles.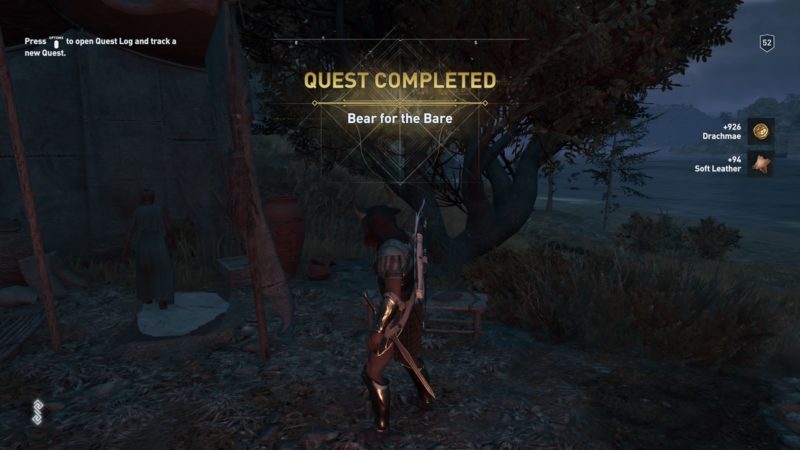 ---
Related articles:
Assassin's Creed Odyssey: How To Find Hephaistos' Workshop
How To Start Playing Legacy Of The First Blade (AC Odyssey)
Assassin's Creed Odyssey: Idiot Hunt (Quest Walkthrough)
Assassin's Creed Odyssey: Blood And Water (Walkthrough)
AC Odyssey: Test Of Courage (Walkthrough)
Assassin's Creed Odyssey: Test Of Character (Walkthrough)
Assassin's Creed Odyssey: Dagger To The Heart