A Matter of Faith is a side quest in Assassin's Creed Odyssey involving the Linou Farm.
Your task is to find out where the priestesses meet and what had happened to Myrto.
Here's a walkthrough of A Matter of Faith in AC Odyssey.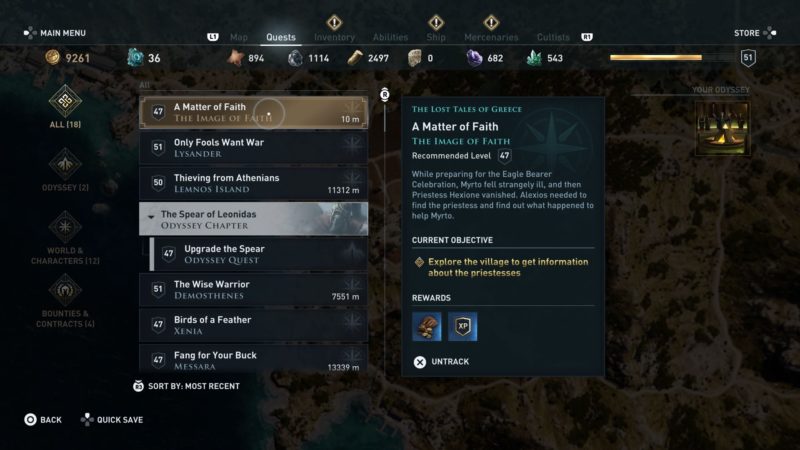 This quest is recommended for level 47 and above, but it differs according to your own level.
Explore the village for information
The first thing you have to do is to get info on the possible whereabouts of the priestesses.
There are two people you can talk to. One is Heriphile. She's just nearby.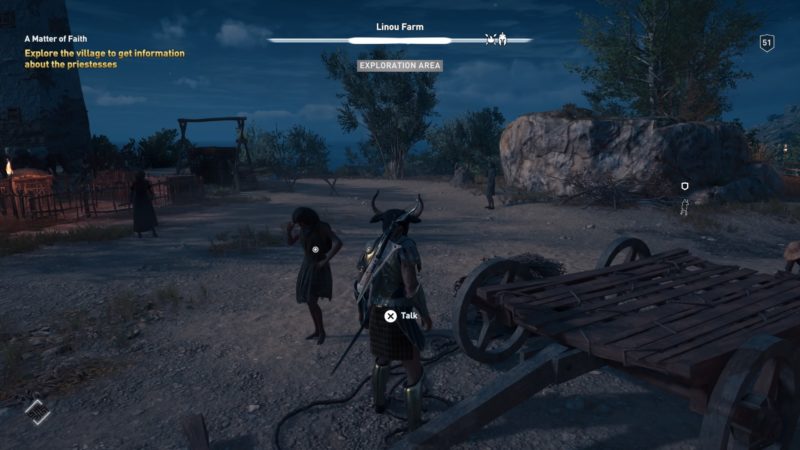 She will tell you that Myrto fell sick after stealing some food.
Next, talk to this man here.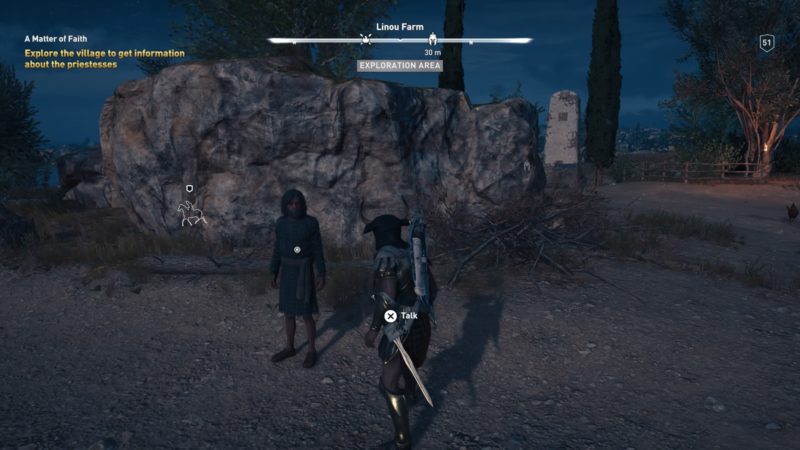 He will tell you where the priestess Hexione meets with the others. It's in a cave in Arkadia.
Find and talk to the priestess
You can find the priestess in the location shown in the map below, marked as the quest symbol.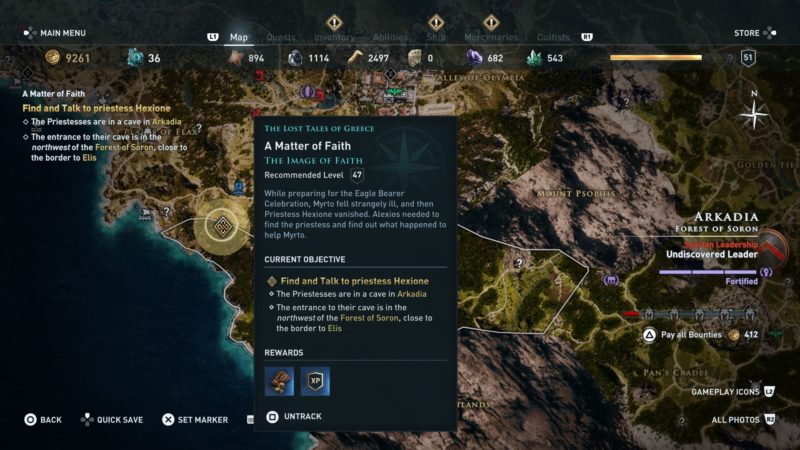 It might take you awhile but this image below shows the entrance of the cave. It's not so obvious especially since the hill is filled with rocks.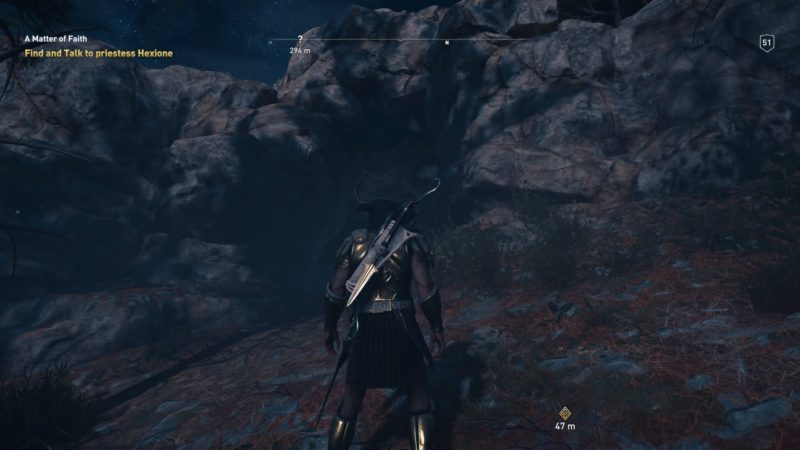 As you enter, they will pretend and say that they're figuring out what caused the illness.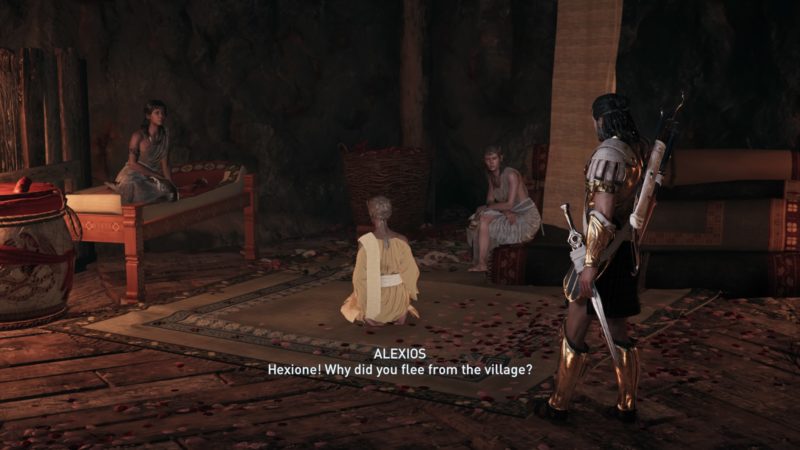 They will ask for your help to acquire a flower to make the antidote.
Acquire the flower
The flower is located in the same cave.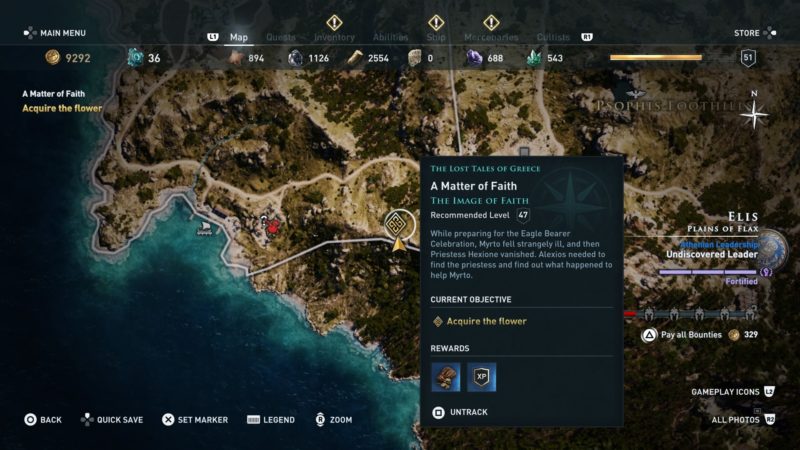 Just walk further inside and you'll see a white bear. The flower is near the bear.
Luckily for you, you can kill the bear using your arrows, so you won't even sustain any damage.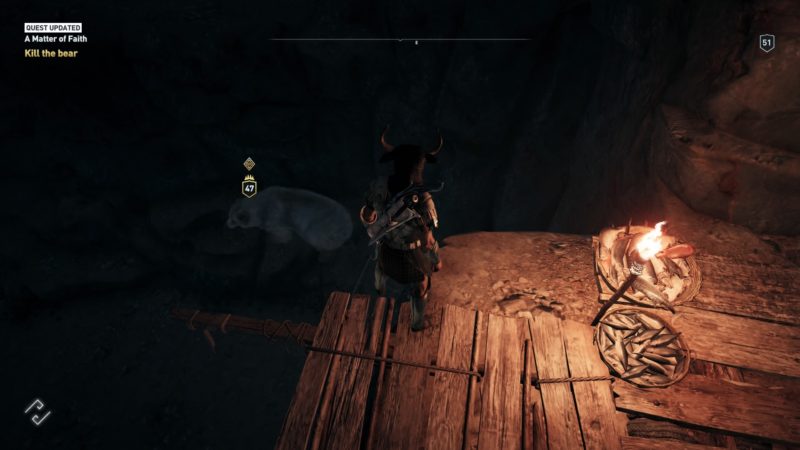 Once the bear is dead, interact with the flower on the ground.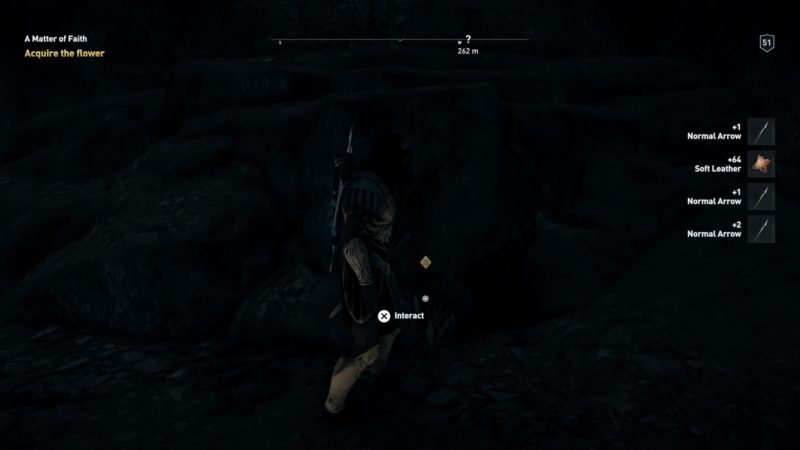 You will learn that the flower is just an ordinary one.
Talk to Hexione
Go back to the priestess. You will hear them talking about you getting killed by the bear.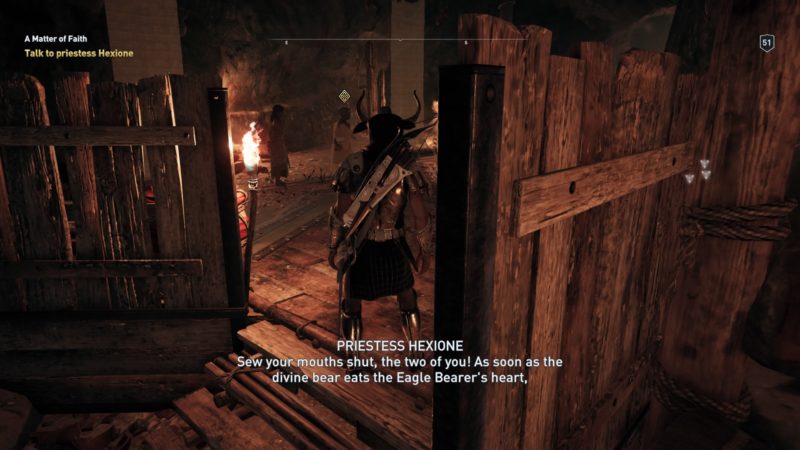 Talk to them.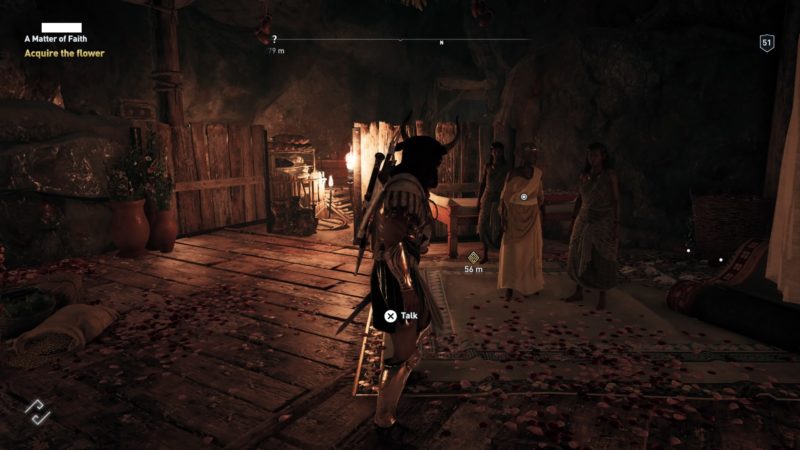 During the conversation, you can threaten the priestesses. They will give the antidote to you. After the cutscene's over, they will run away.
You can kill the priestess if you want to.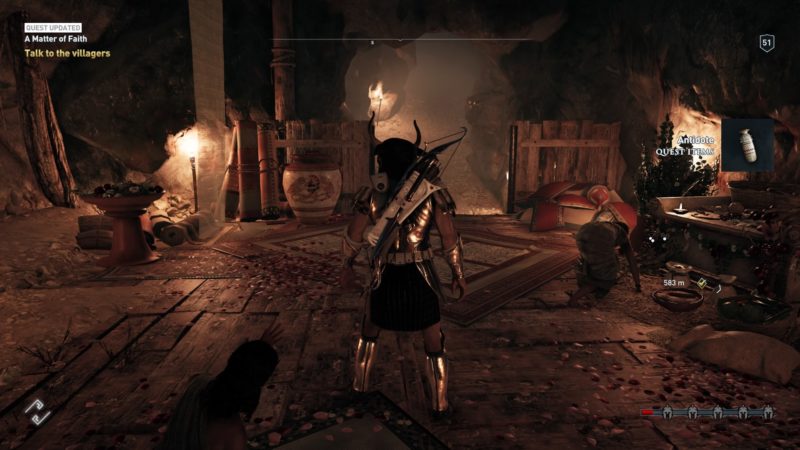 Talk to the villagers

Get back to the villagers. The exact location is shown in the map below.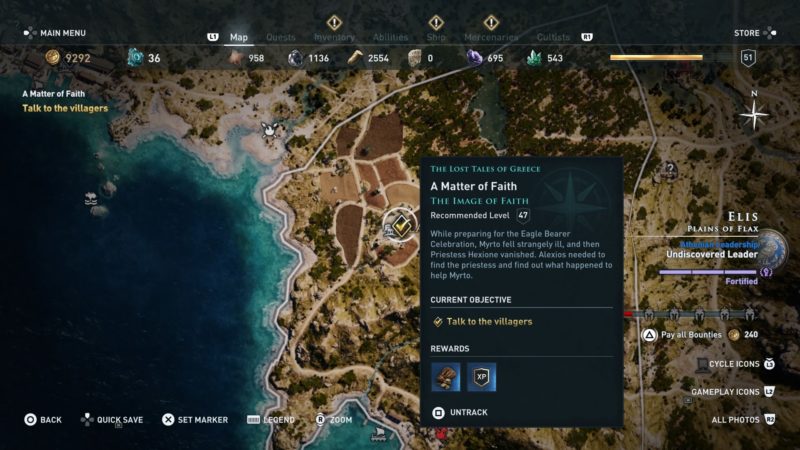 Talk to them and the quest completes here. You should get a Bronze Chestplate with some drachmae.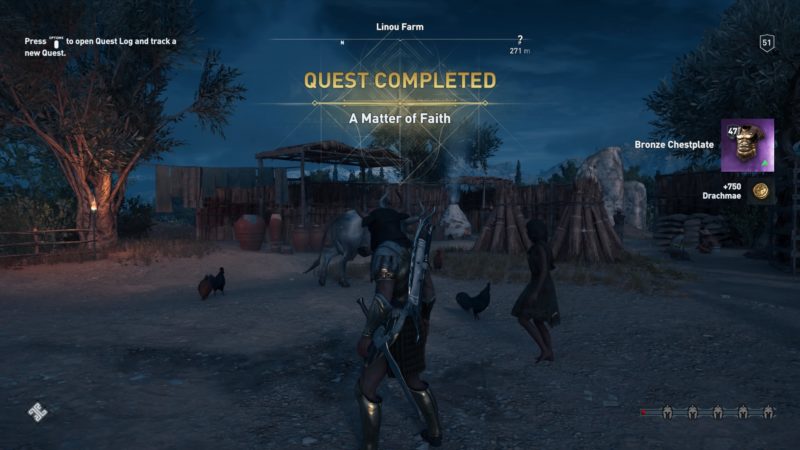 ---
Related articles:
Assassin's Creed Odyssey: Test Of Character (Walkthrough)
AC Odyssey: Dagger To The Heart (Walkthrough)
Assassin's Creed Odyssey: Chicken Or Egg (Walkthrough)
Assassin's Creed Odyssey: The Wild Hunt (Walkthrough)
AC Odyssey: Down From On High (Walkthrough)
Assassin's Creed Odyssey: Bad Weed (Quest Walkthrough)