A Gathering Storm is one of the latest side quests just introduced a day ago in Assassin's Creed Odyssey.
It's also known as the Daughters of Laiaia quest line. Your task is to help free the missing villagers.
Here's a walkthrough of A Gathering Storm in AC Odyssey.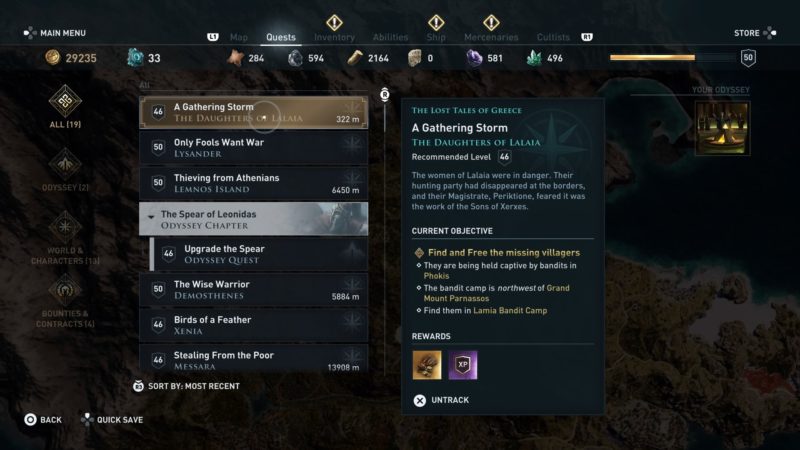 This quest is recommended for a lower level, but if you're level 50, the recommendation is capped at level 46.
To begin the quest, get to Phokis. The exact location of the quest giver is shown in the map below, marked as the blue exclamation symbol.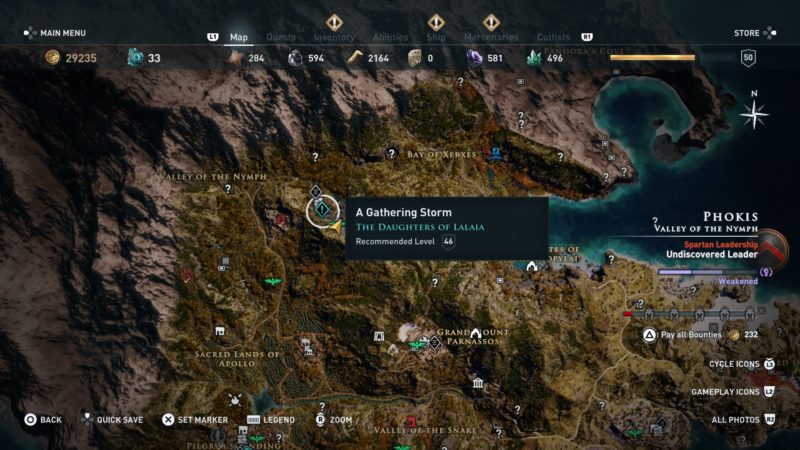 You should see this woman at the place named Laiaia. Talk to her.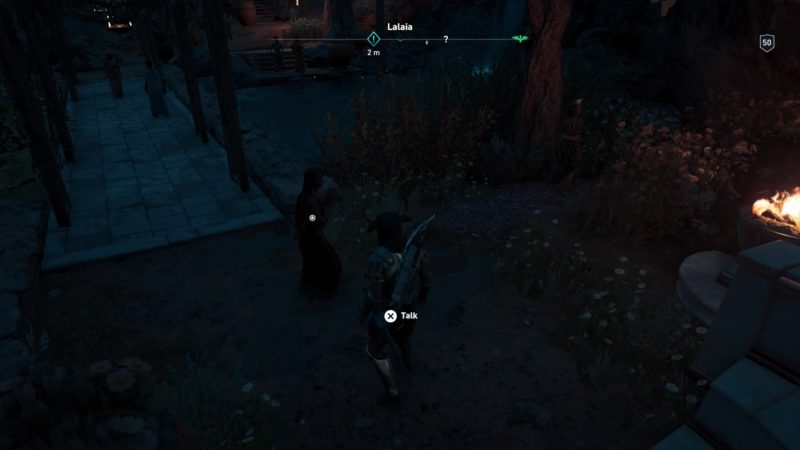 Find and free the missing villagers
You will be told that some of the villagers went missing, probably taken by the bandits.
The exact location of the bandit camp is shown in the map below.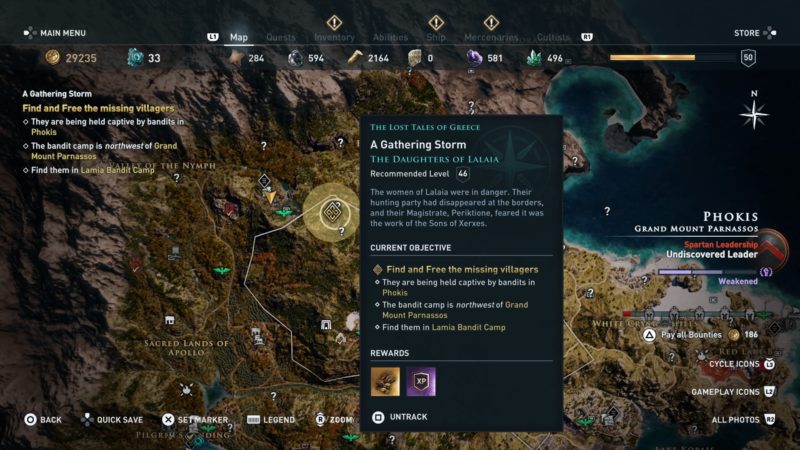 You should see some bandits at the camp. Kill all of them first.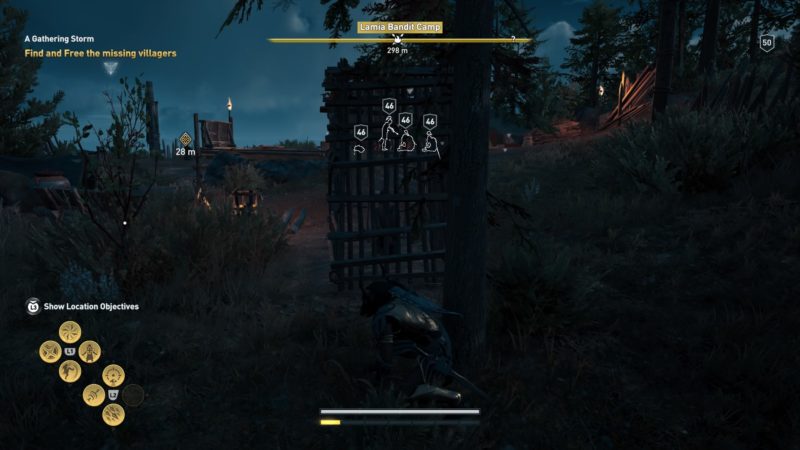 Once they're all dead, free the prisoner.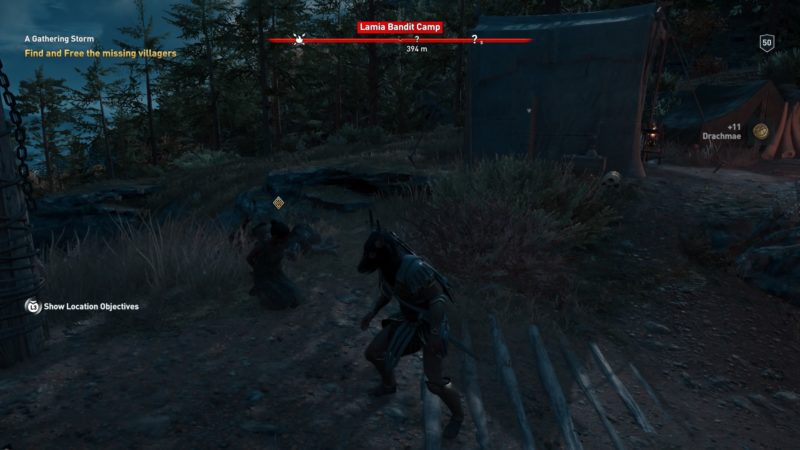 She will then run out of the camp. Follow the prisoner out.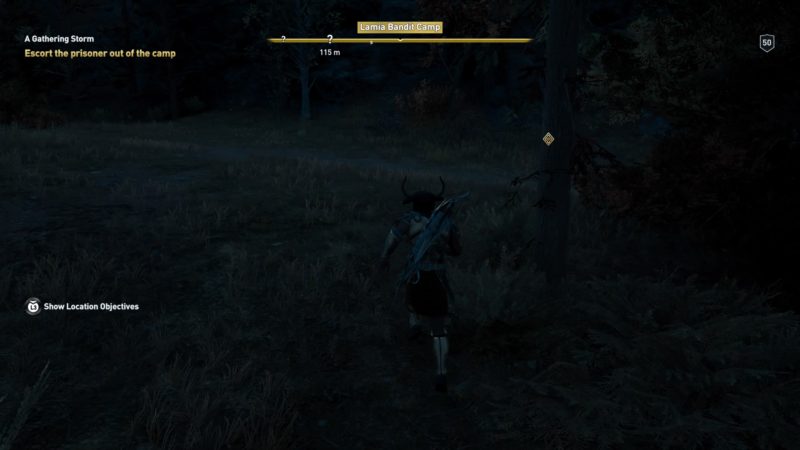 Talk to her once she stops.
Talk to Periktione
Periktione is the lady who gave you this quest. Return to her at the exact location below, to report on what had happened.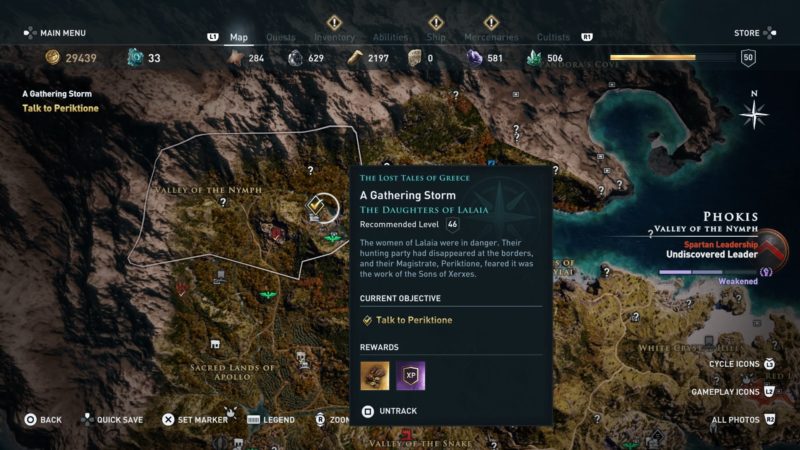 You should also see the prisoner you rescued there. Talk to Periktione and the quest ends here.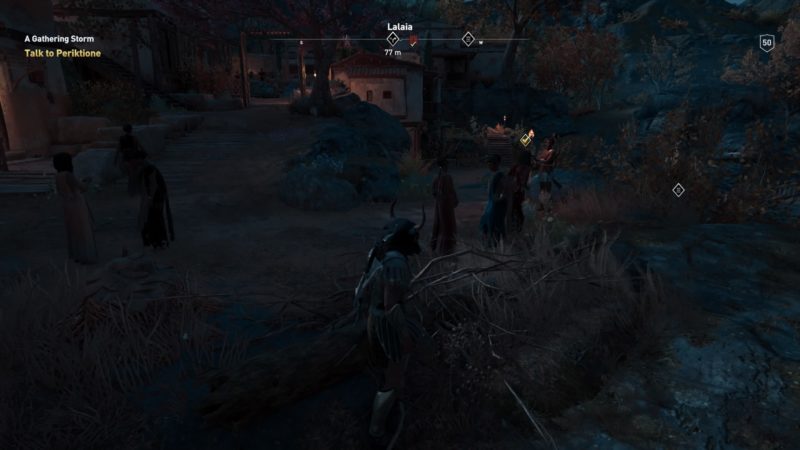 You will earn some drachmae as quest rewards. This quest will also unlock multiple quests for you to do.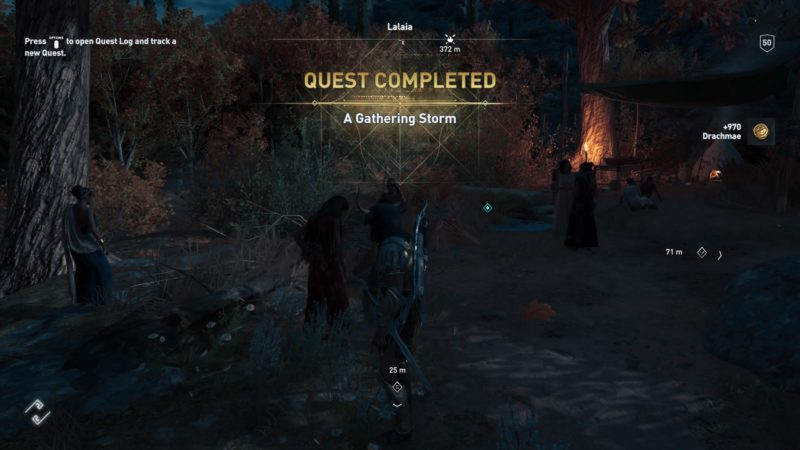 ---
Related articles:
Assassin's Creed Odyssey: Learning The Land
AC Odyssey: Sharp Lessons (Walkthrough)
Assassin's Creed Odyssey: Sent By Brasidas (Walkthrough)
Assassin's Creed Odyssey: Markos' Fate (Walkthrough)
AC Odyssey: Farm In Flames (Walkthrough)
Assassin's Creed Odyssey: Old Friends, Old Problems (Walkthrough)
Assassin's Creed Odyssey: A Business Opportunity (Walkthrough)