A Curious Request is a side quest in the DLC "Legacy of the First Blade" in Assassin's Creed Odyssey.
Your task is to rescue an old woman from a military camp and it will lead to a subsequent quest.
Here's a guide of A Curious Request in AC Odyssey.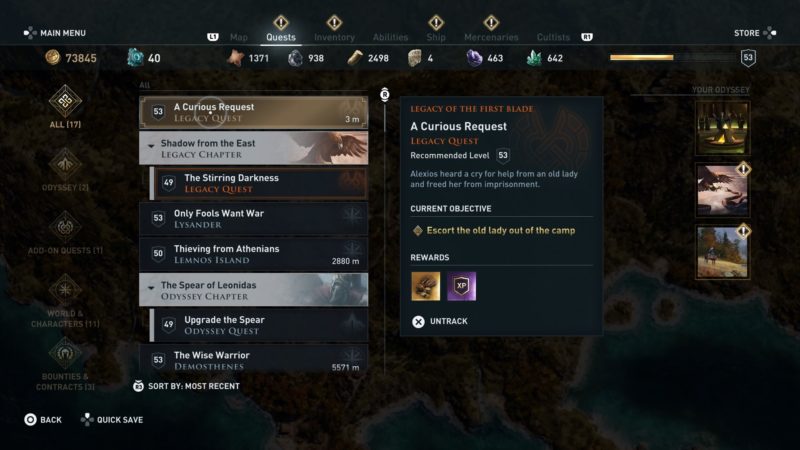 This quest is recommended for level 53 and above, but it differs according to your own level.
Save the old woman
To begin this quest, get to Ischagoras Military Camp in Makedonia.
The exact location is shown in the map below, marked as the orange exclamation symbol.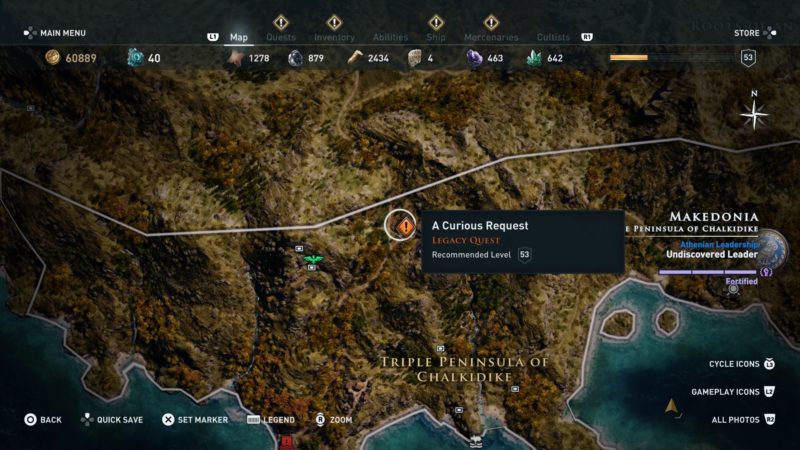 When you get there, you'll notice quite a number of guards inside, with one commander.
You can kill them using the Ghost of Artemis skill from outside, or you can just sneak in and assassinate them.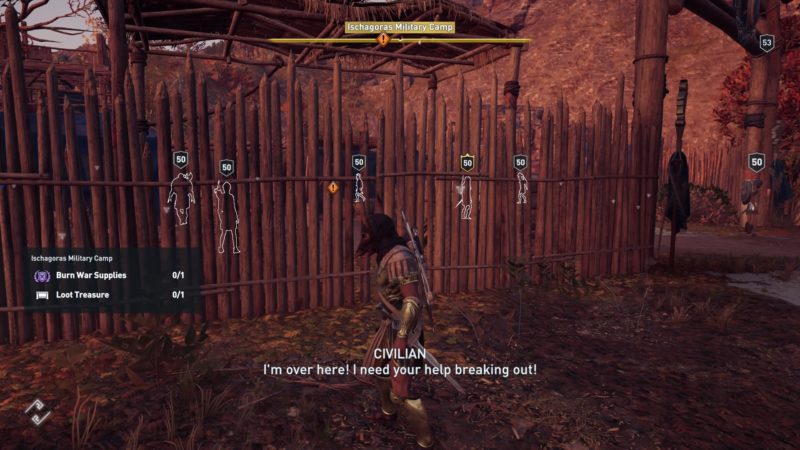 After getting rid of them, you should find an old woman inside a tent.
Free her and she will run away from the camp.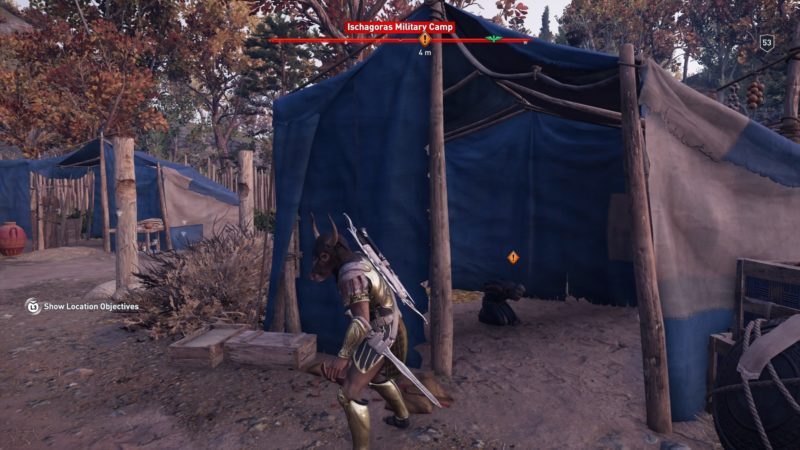 Escort the old woman
Follow the woman out of the camp. She'll keep running for awhile and will stop somewhere at the side.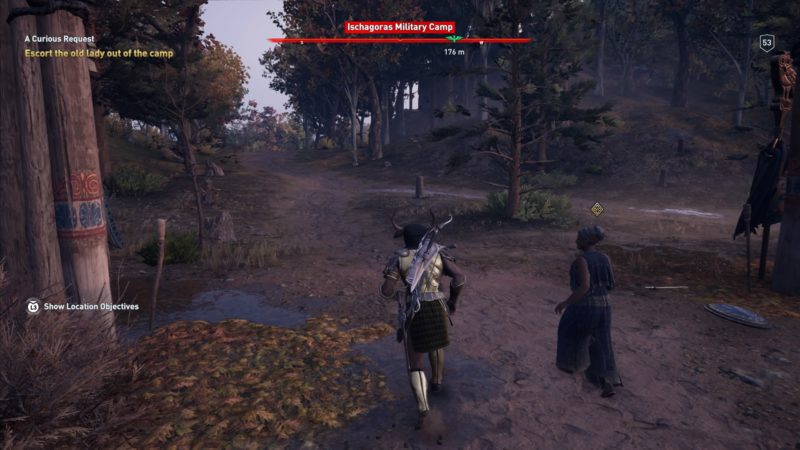 Talk to her once she's stopped.
The quest completes here and you will earn 1155 drachmae for your troubles.
It will also lead to a subsequent quest, where you have to kill three strong mercenaries.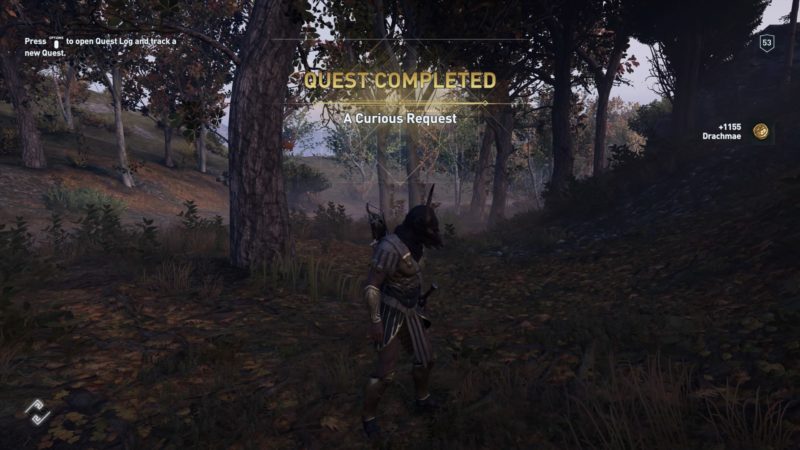 ---
Related articles:
Assassin's Creed Odyssey: Test Of Adaptability (Walkthrough)
AC Odyssey: Taking Out The Competition (Walkthrough)
Assassin's Creed Odyssey: Again, Malaka (Quest Walkthrough)
Assassin's Creed Odyssey: Effects Of The Dead (Walkthrough)
AC Odyssey: Test Of Judgment (Walkthrough)
Assassin's Creed Odyssey: Thank You, Malaka! (Walkthrough)
Assassin's Creed Odyssey: Whimpers Through The Fog