Arms of Atonement is a main quest in The Fate of Atlantis in Assassin's Creed Odyssey.
Your task is to meet Elpenor at Kronos' Treasury as one of the five equipment is there.
Here's a walkthrough of Arms of Atonement in AC Odyssey.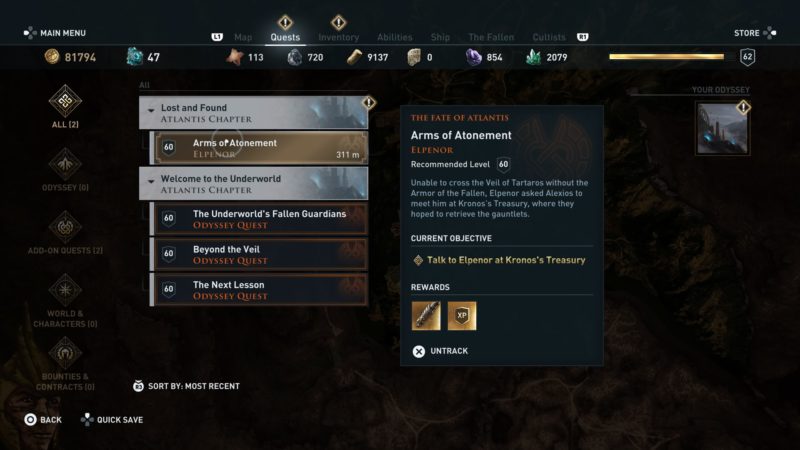 Talk to Elpenor
To begin the quest, look for Elpenor at Kronos' Treasury. The exact location is shown in the map below, marked as the quest symbol.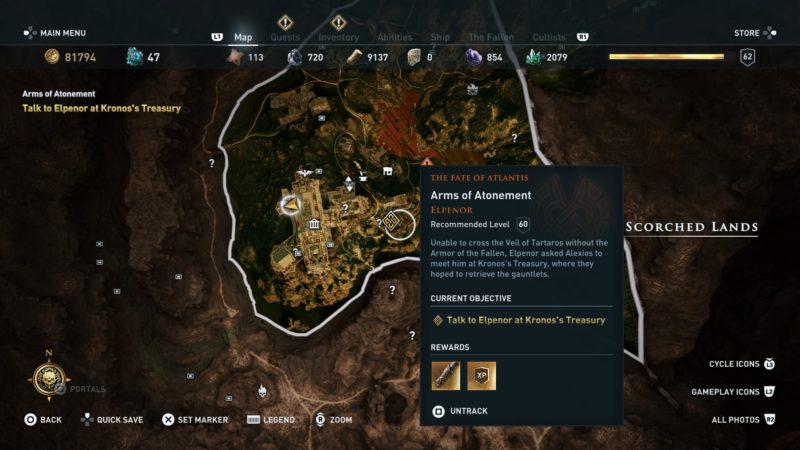 You will see this huge pillars on the building.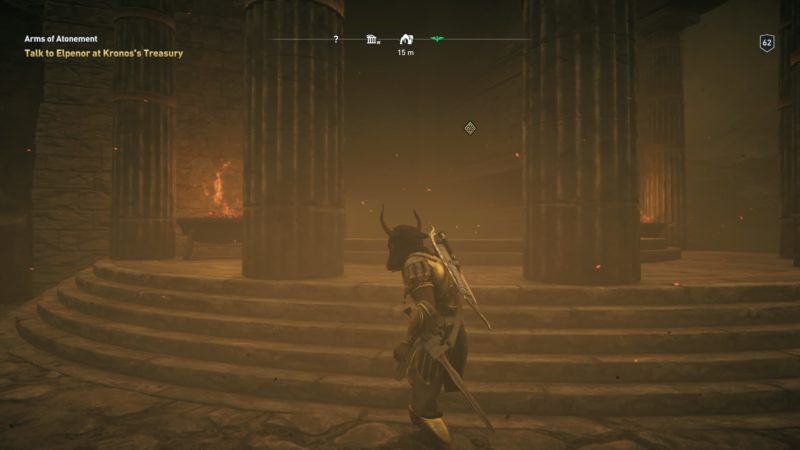 Enter the treasury and you'll see Elpenor waiting for you. Talk to him to begin.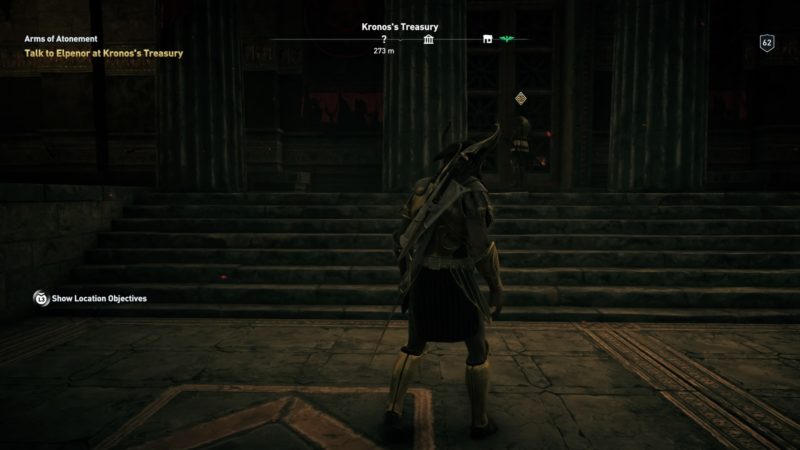 Find the gauntlets of the Fallen
Your main aim is to look for the gauntlets of the Fallen. It's needed to go to another area.
You will meet some escaped prisoners along the way. They aren't too strong so you can just take them out.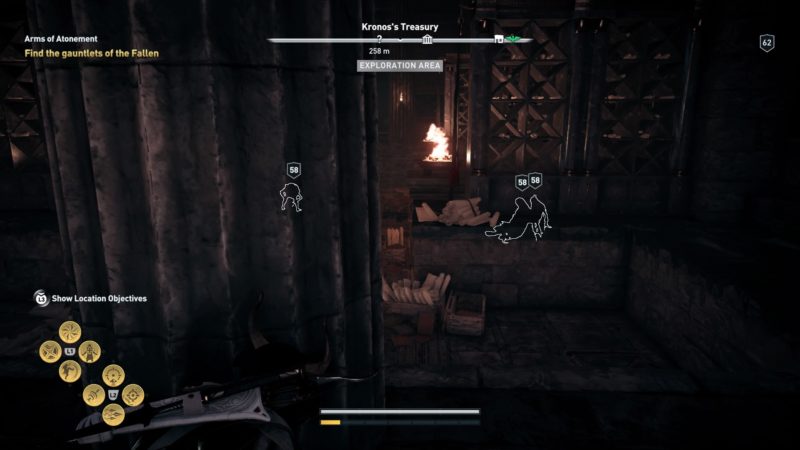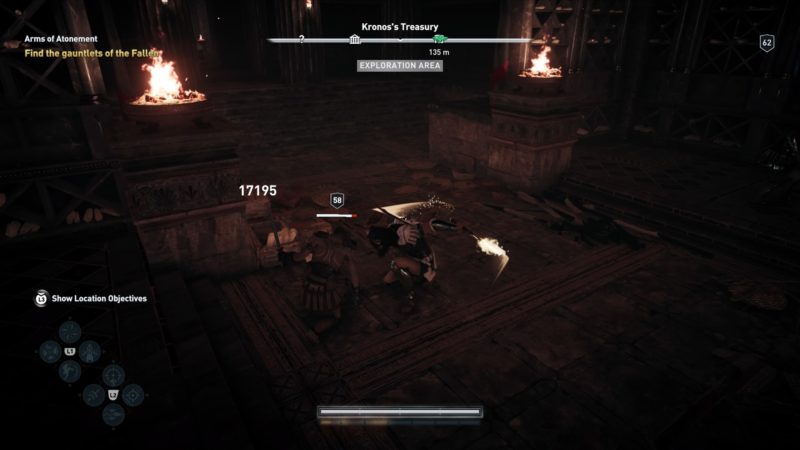 After defeating them, continue walking until you see a place with lots of lava.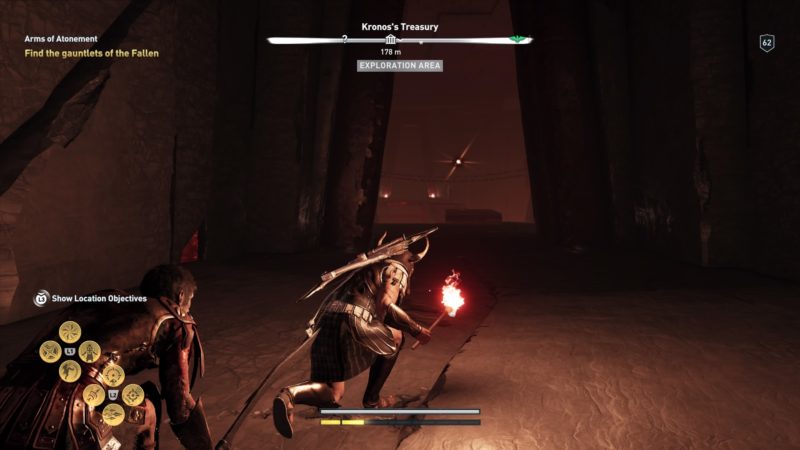 Before going through, destroy all the orbs.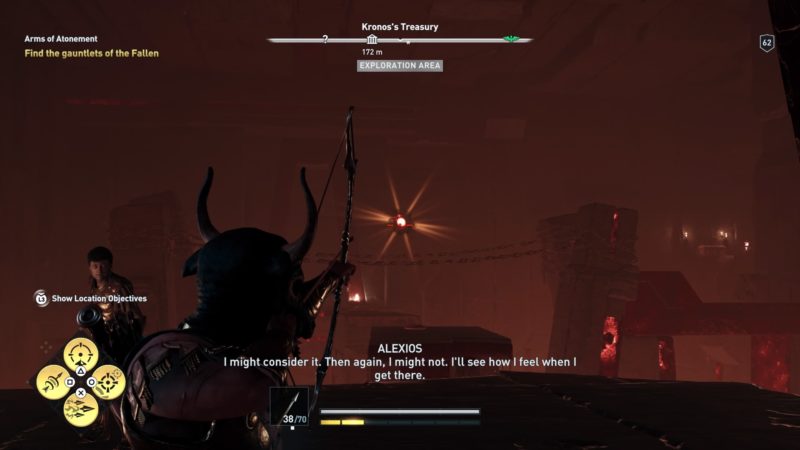 Use your regular arrow attack to destroy the orbs. Don't waste any special arrow abilities.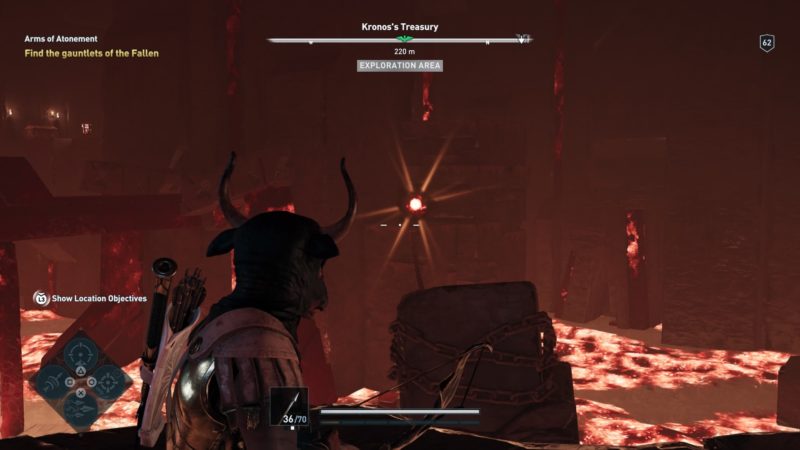 Once the orbs are gone. Keep jumping over the platforms (and chains) until you reach the other end.
Elpenor will be left behind for now. Find a way to bring him through.
Find a way to let Elpenor in
You'll have to go in a big round to find a way through. Along the way, you'll meet some escaped prisoners. Take them out.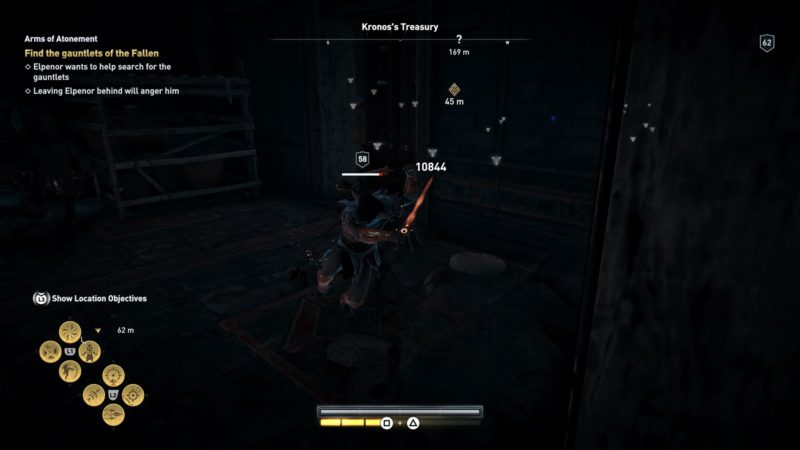 After going a big round, get to where Elpenor is and open a path by moving the shelf.
Apparently Elpenor gets angry if you leave him behind. The treasure room is actually accessible from the start (even if you don't bring Elpenor with you).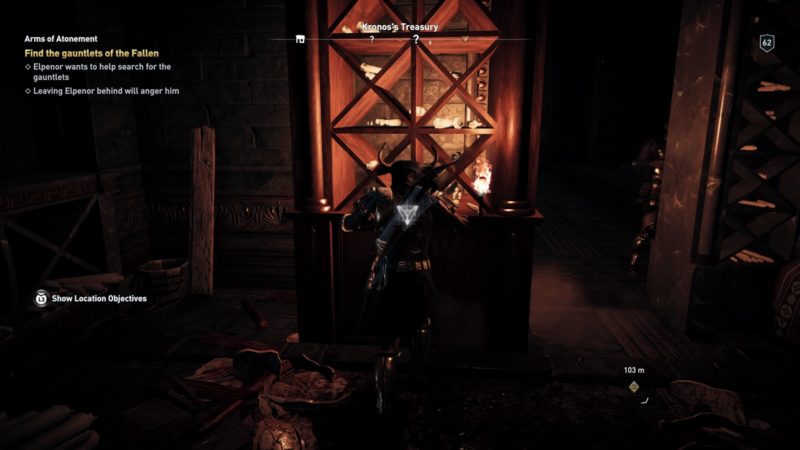 Find the gauntlets
I chose to bring Elpenor with me. Get to the treasure room (at the marked area) and a cutscene will load.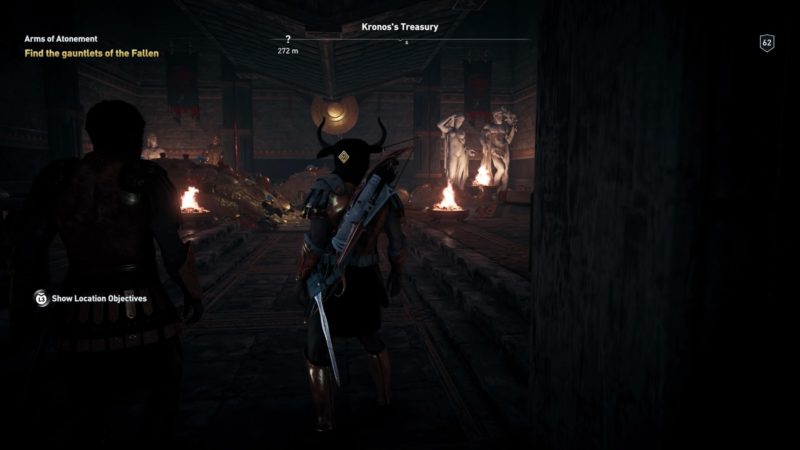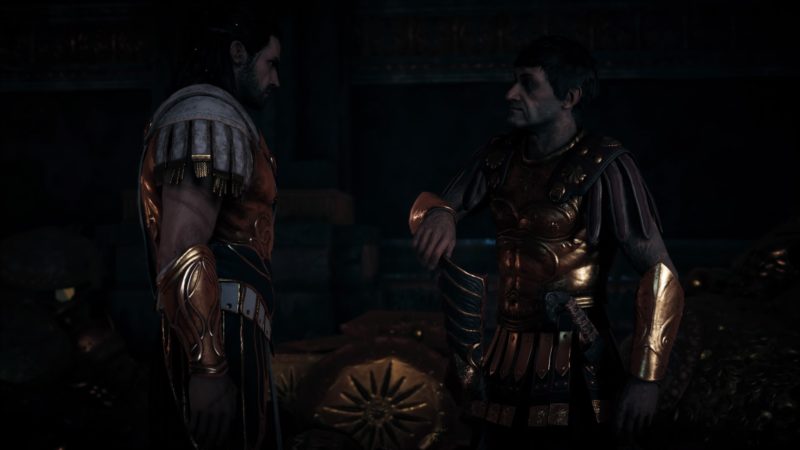 The quest completes here. You'll get to use the gauntlet. You will also need 4 more pieces.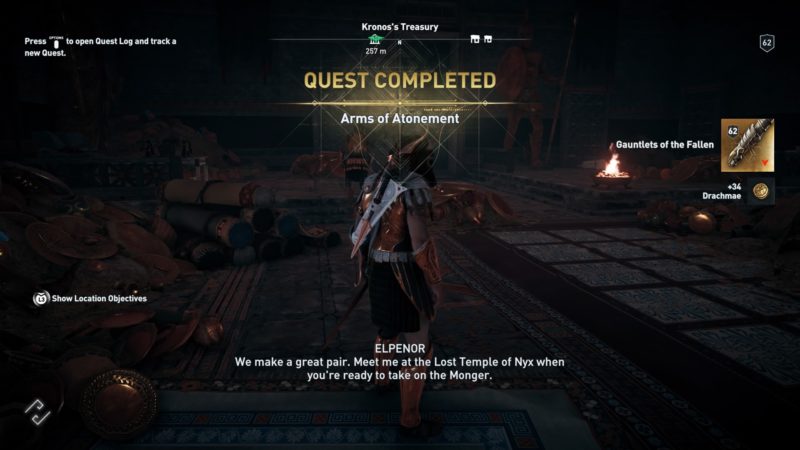 ---
Related articles:
How To Get Armor Of Fallen Set (Beyond The Veil) – AC Odyssey
I Don't Belong Here: Assassin's Creed Odyssey Walkthrough
A New Lease On Death: Assassin's Creed Odyssey Walkthrough
Pay The Ferryman: Assassin's Creed Odyssey Walkthrough
Guardian Of The Gates: Assassin's Creed Odyssey Walkthrough
Second Calling: Assassin's Creed Odyssey Walkthrough