Assassin's Creed Odyssey has its own collectibles in the game, including its new Ainigmata Ostrakas.
Some of the Ainigmata Ostraka have clues that are more difficult to resolve and they reward you with engravings.
Here is the Ainigmata Ostraka location for the Cradle Of Myths and the Blue Eyed Beauty riddle solution in Assassin's Creed Odyssey.
Cradle of Myths' Ainigmata Ostraka location
For the Cradle of Myths, you have to go to the island of Seriphos.
The exact location is shown in the map below, and it's part of the Pirate Islands.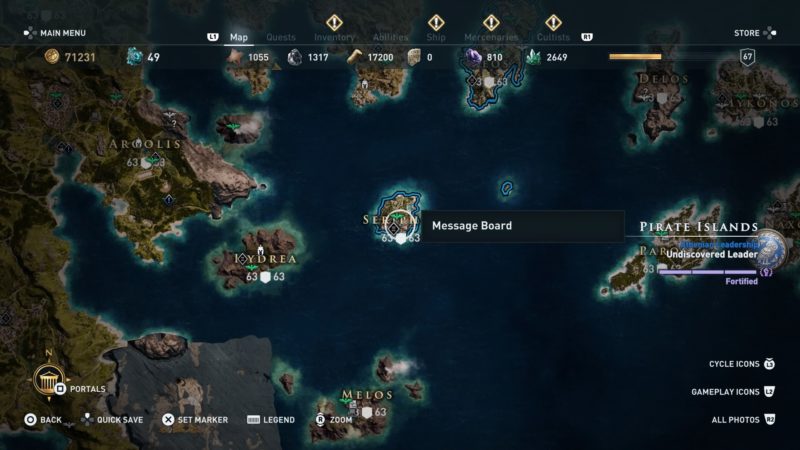 More specifically, the location you have to go to on the Cradle of Myths is Aetios' House, which is an icon on your map as well.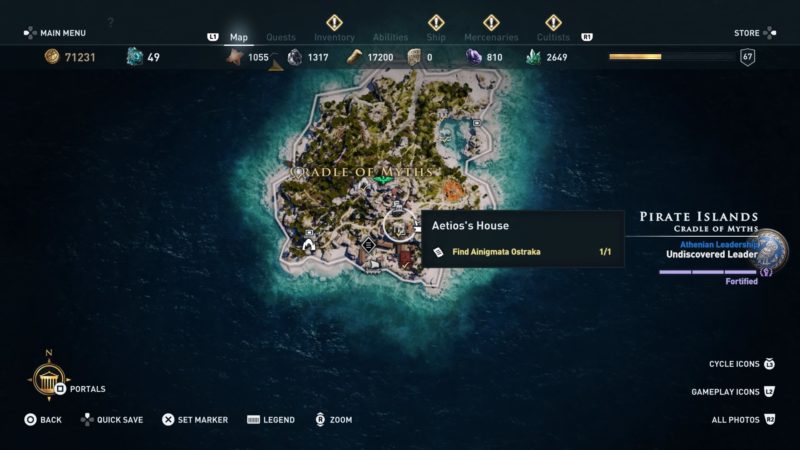 Get inside the house through the front, and you should find the ainigmata ostraka here, just near the entrance.
Riddle: In the Cradle of Myths, where the lagoon is blue, seek a hole set in stone so I may see you. When the sun blazes brightest, the fog will lift, and the Eye will open to behold your gift.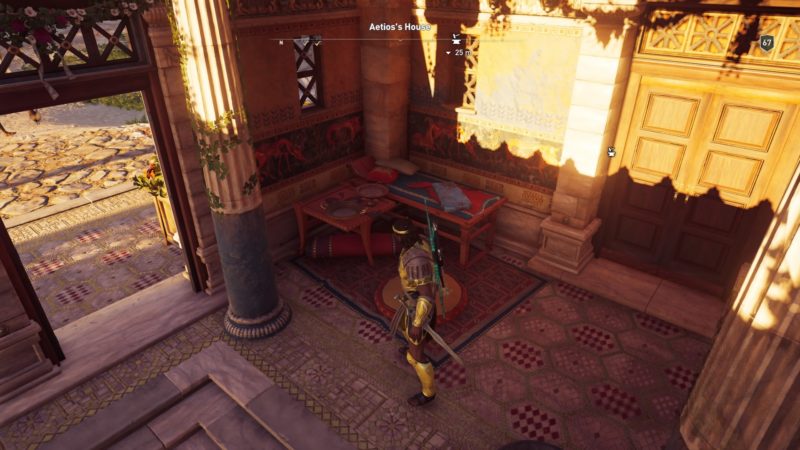 This riddle is for the Blue Eyed Beauty.
Blue Eyed Beauty location
After looking at the riddle, in the same island of Seriphos, look for the Polydektes Lagoon.
The exact location of where you need to be is shown in the map below, marked by the player's location.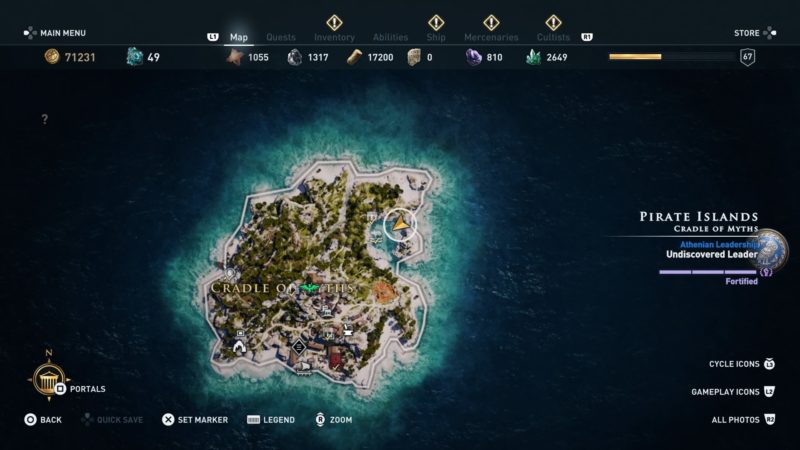 There, you will see an arch in the lagoon. Face the arch, dive underwater and interact with the item.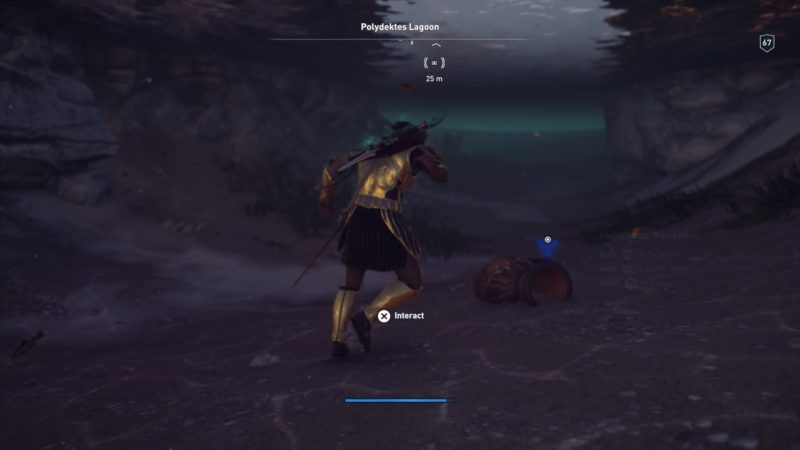 The Blue Eyed Beauty riddle is now solved and you will get a new engraving.
The engraving gives you 2% Crit chance while low health.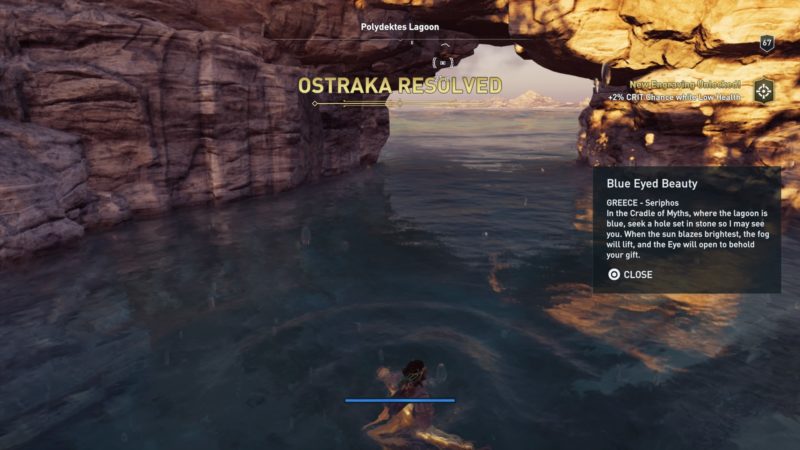 ---
Related articles:
Judgment (Judge Eyes) Chapter 2 – Beneath The Surface Walkthrough
Assassin's Creed Odyssey: Smoke Signal Riddle Location
Top 10 Shows Like Westworld You Can Watch Today
How To Create Your Own Story: Assassin's Creed Odyssey
Moving Forward: Assassin's Creed Odyssey Walkthrough
Letter From Home: Assassin's Creed Odyssey Walkthrough