A Target On Their Backs is a story mission in Bend Studio's Days Gone.
Your task is to go south with Captain Kouri to meet the Colonel who runs the place.
Here's a walkthrough of A Target On Their Backs in Days Gone.
Ride south with Captain Kouri
Your first task is to follow Captain Kouri on your bike.
This mission is after you've eliminated Vasquez and the gang.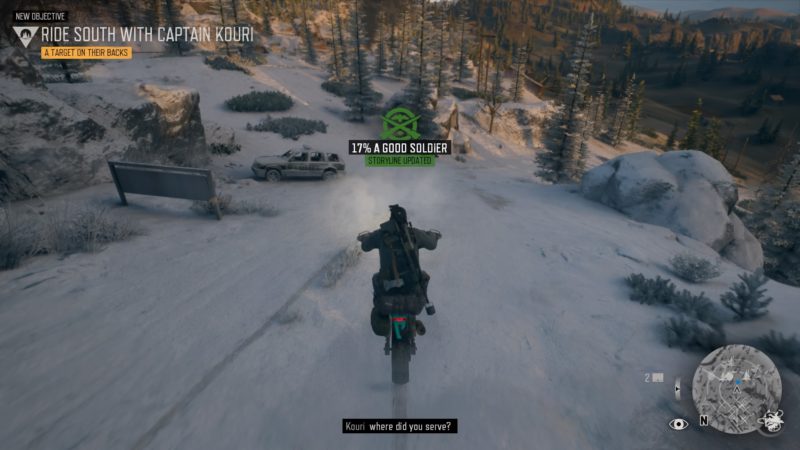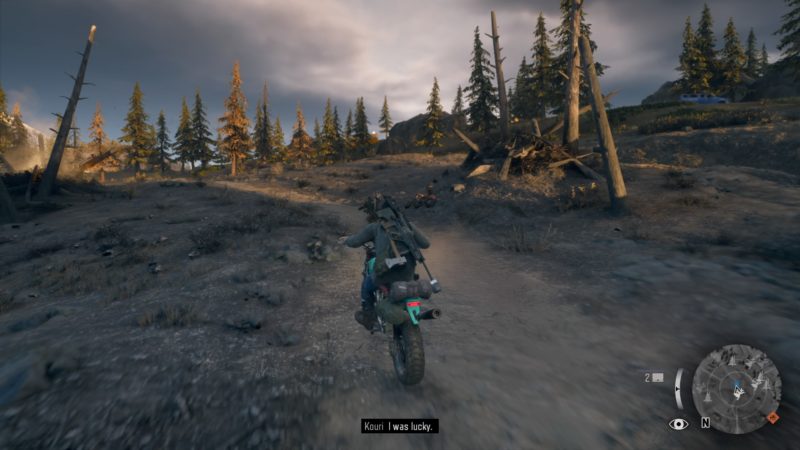 Keep going until Kouri stops. They'll have a conversation looking at the beautiful scenery, as Deacon has another flashback.
Walk with Sarah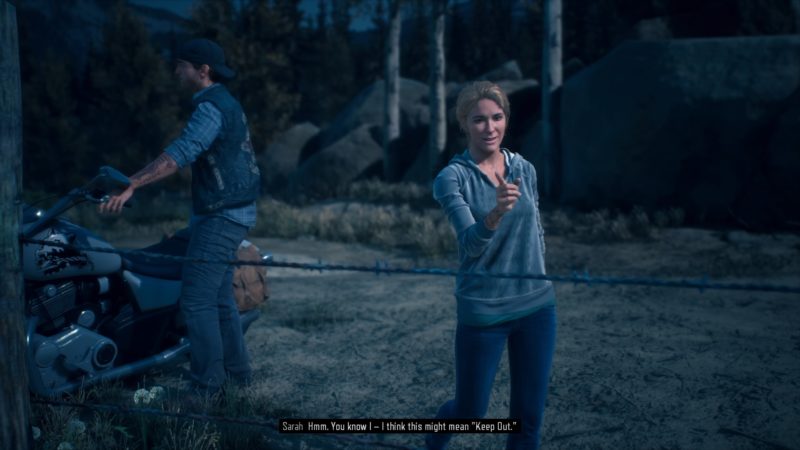 This part only requires you to walk and enjoy the conversation, but it takes rather long.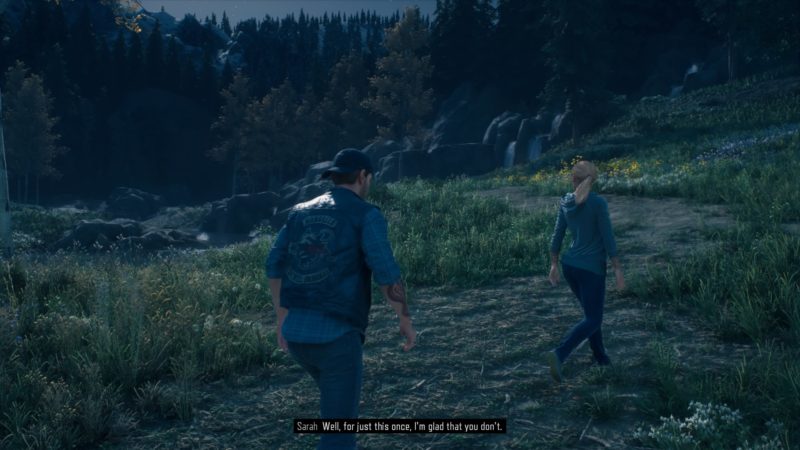 It's quite a long walk, and you'll even pass by a pot farm.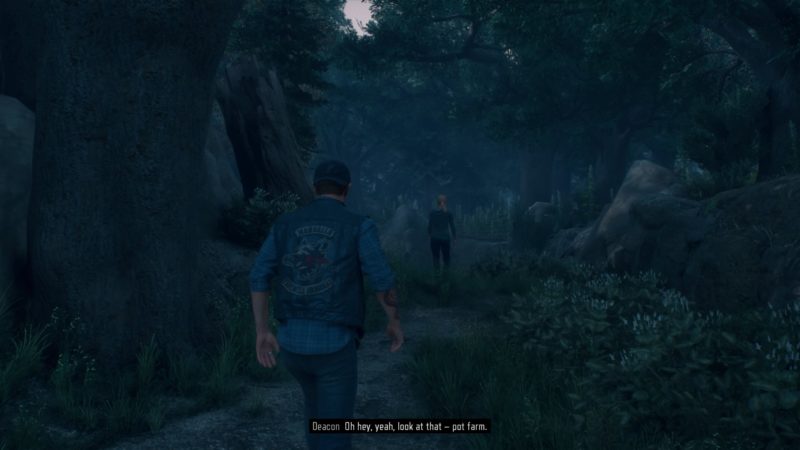 Keep going until you reach the waterfall. That's where Deacon proposed to Sarah in the past.
After she gets an emergency to go back to her workplace, Deacon snaps out of his flashback.
He lies to Kouri about his wife's name.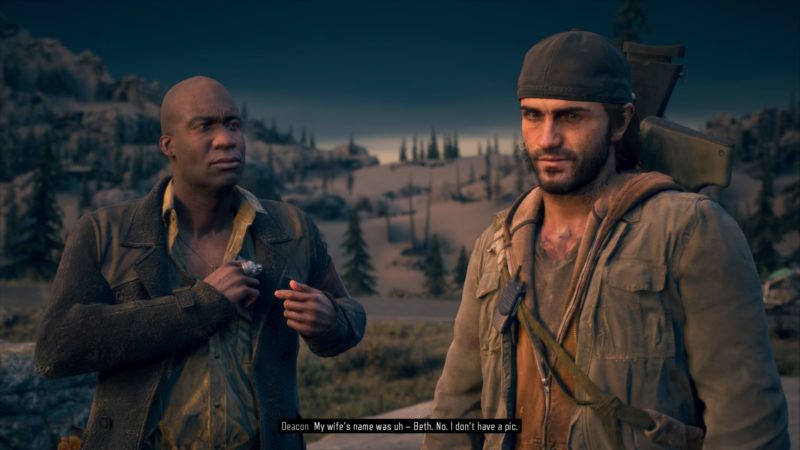 Continue following Kouri to the main camp
Get your bike and ride again.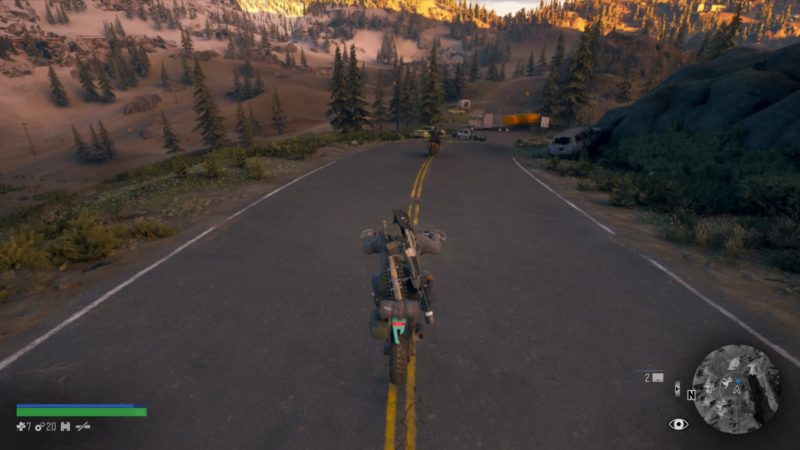 Keep going until you reach a fortress.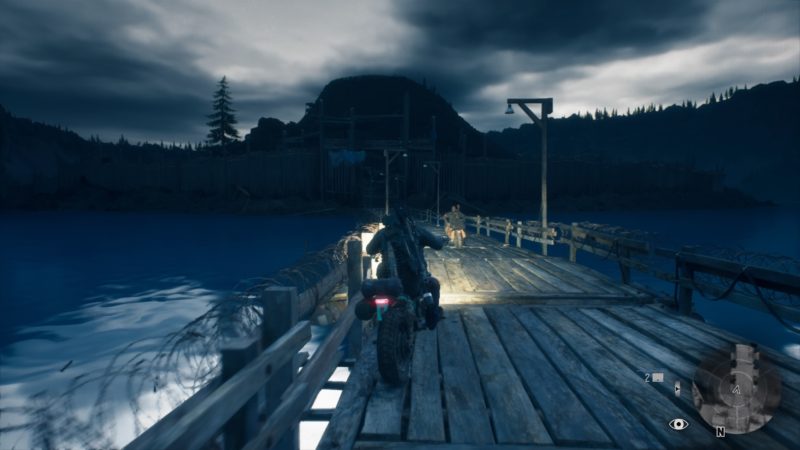 You will then be introduced to the Colonel in the cutscene. He also takes you in as a new recruit.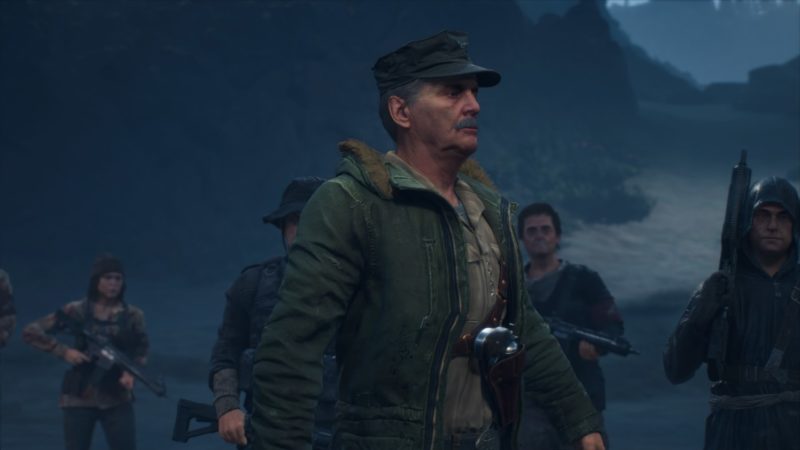 Another mission begins here.
---
Related articles:
Driven To Extinction | Don't Give Me Orders – Days Gone
Searching For Lisa: Days Gone Walkthrough
Without Being Seen (And Series Of Missions) – Days Gone
You Twisted My Arm: Days Gone Walkthrough
Where Is Jeremy – On Tonight's Menu: Days Gone Wiki
Moments Of Lucidity: Days Gone Walkthrough