A Sokratic Mess is the first quest you'll do in the episode Sokrates' Trial in Assassin's Creed Odyssey.
Your task is to follow Xanthippe (Sokrates' wife) to look for Sokrates who have gone missing.
Here's a walkthrough of A Sokratic Mess in AC Odyssey.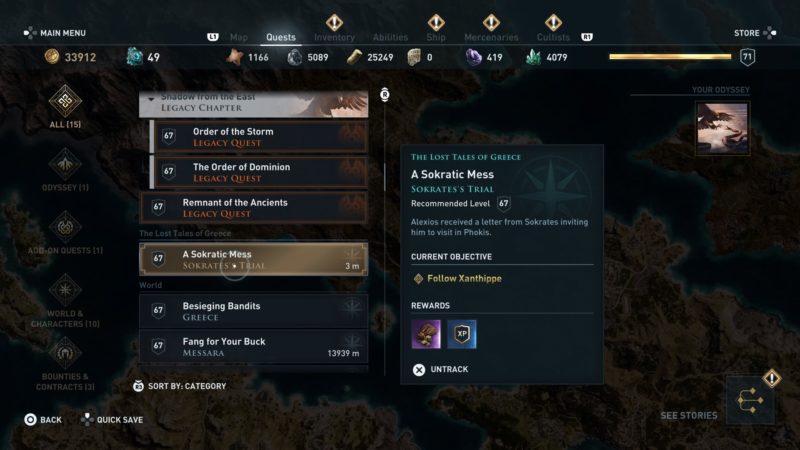 This quest is recommended for level 67 and above, but it differs according to your own level.
Follow Xanthippe
Right after the cutscene, the quest starts.
Follow Xanthippe to look for her husband.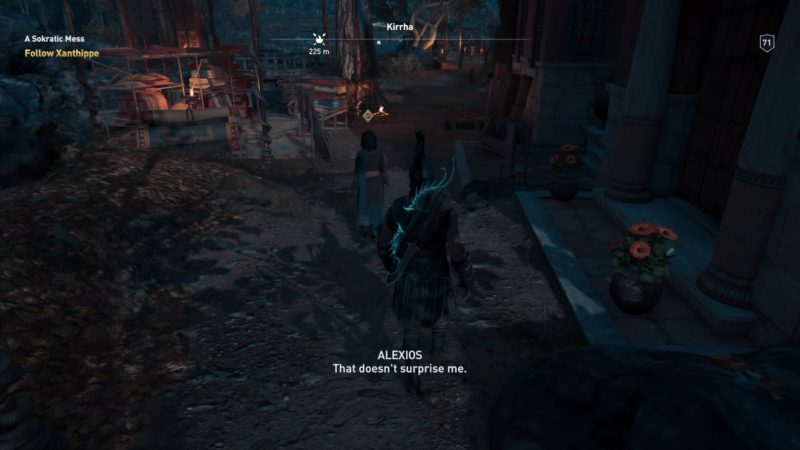 Talk to the man
Next, you will meet this man. Talk to him as he has news that Sokrates has been arrested.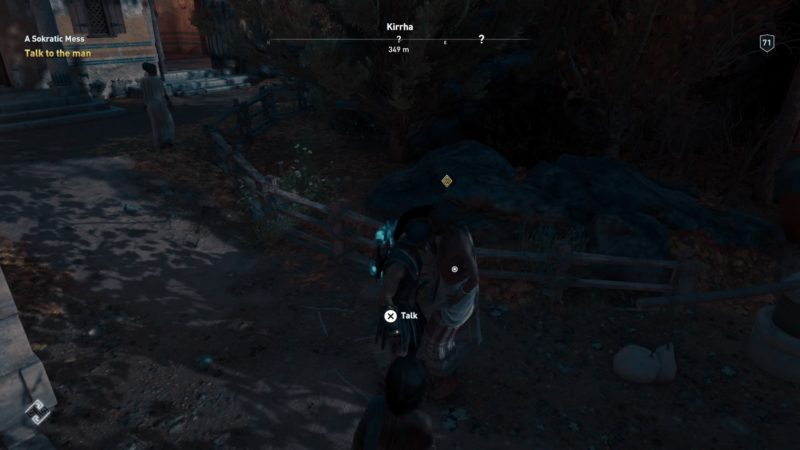 Talk to Sokrates
Next, look for Sokrates who has been imprisoned by the guards.
His exact location is shown in the map below, marked by the quest symbol.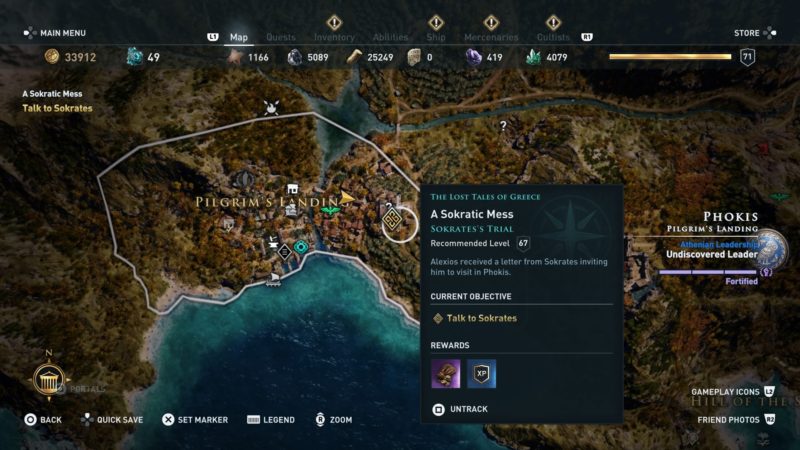 When you get there, you'll find that he's in the Leader House. There are plenty of guards there.
You can choose to kill the guards, or just sneak in behind them. If you choose to sneak in, you need to kill the guards later (or run away).
Interact with the door to talk to Sokrates.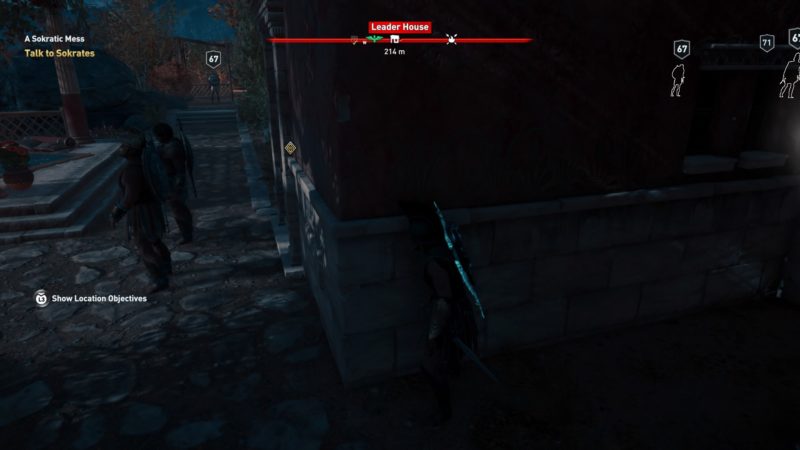 During the conversation, I chose to say "The guards let me in" but it's probably not an important choice.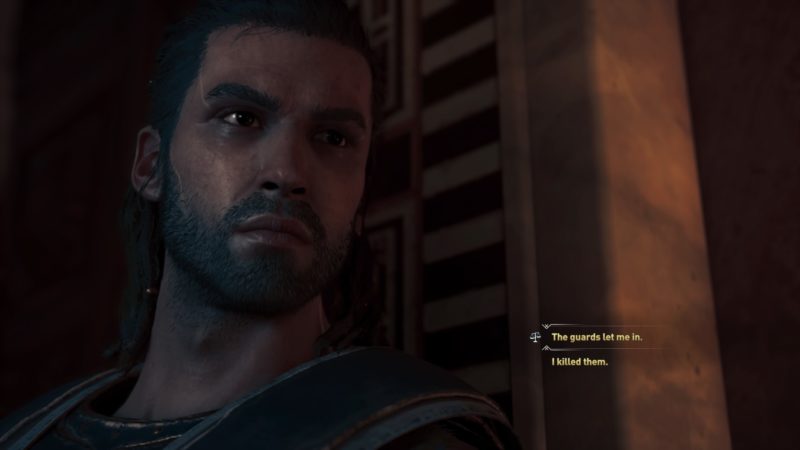 The quest completes after the cutscene. You have to deal with the guards once you're out (if you didn't kill them earlier) or you can just run away.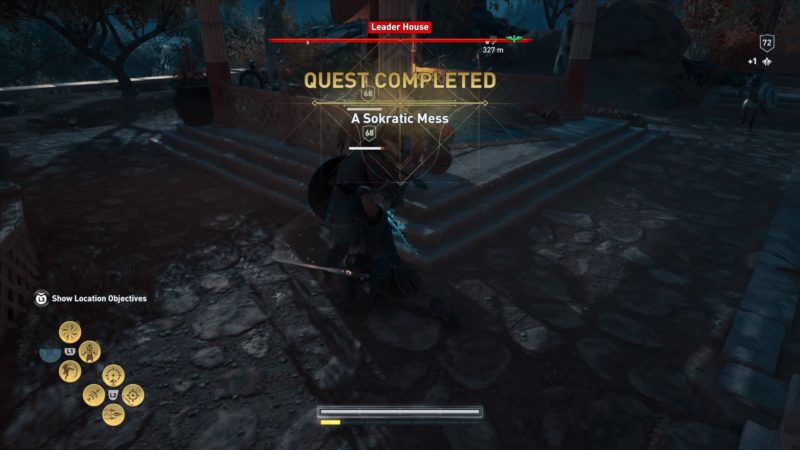 ---
Related articles:
You're Such A Sokratease: Assassin's Creed Odyssey Guide
How To Start Sokrates' Trial: Assassin's Creed Odyssey
Deposition Opposition: Assassin's Creed Odyssey Walkthrough
Persuasion Check: Assassin's Creed Odyssey Walkthrough
Finding One's Voice: Assassin's Creed Odyssey Walkthrough