A Night in Tegea is the last quest in the Old Flames Burn Brighter episode in Assassin's Creed Odyssey.
Your task is to meet up with Anais near Tegea and have a good time.
Here's a walkthrough of A Night in Tegea in AC Odyssey.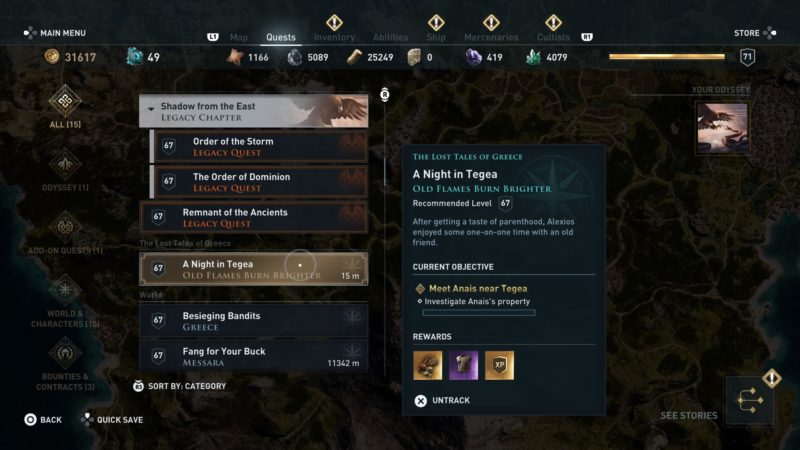 This quest is recommended for level 67 and above, but it changes according to your own level.
To begin the quest, talk to Anais at her house.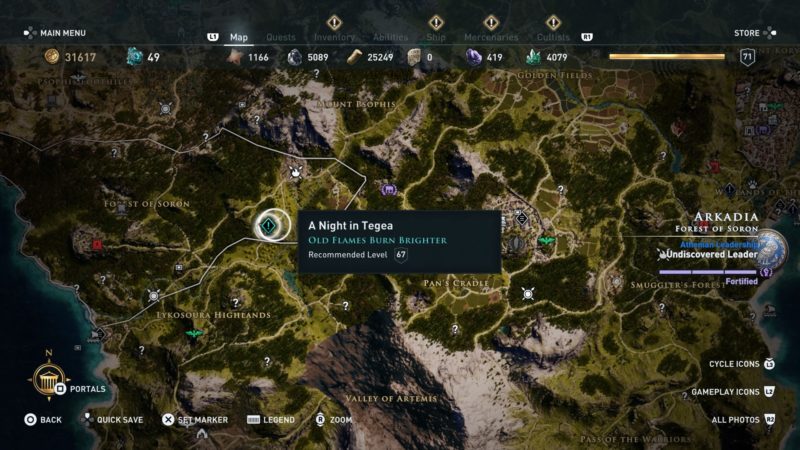 You'll see her in the house compound.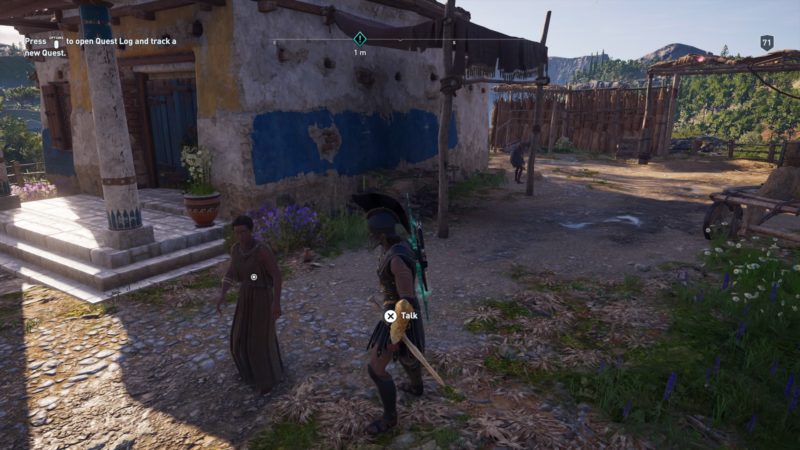 Investigate Anais' property
To find out what Anais likes, investigate her property. The first clue is at the side of the house – buried pot.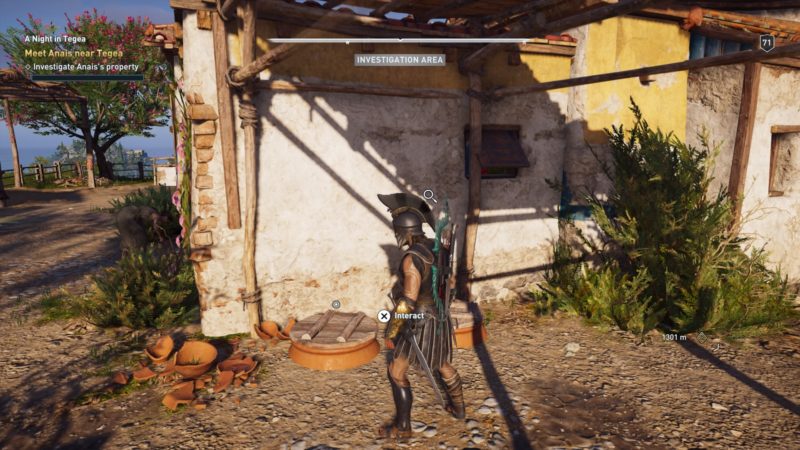 Next, enter the house and investigate the urn.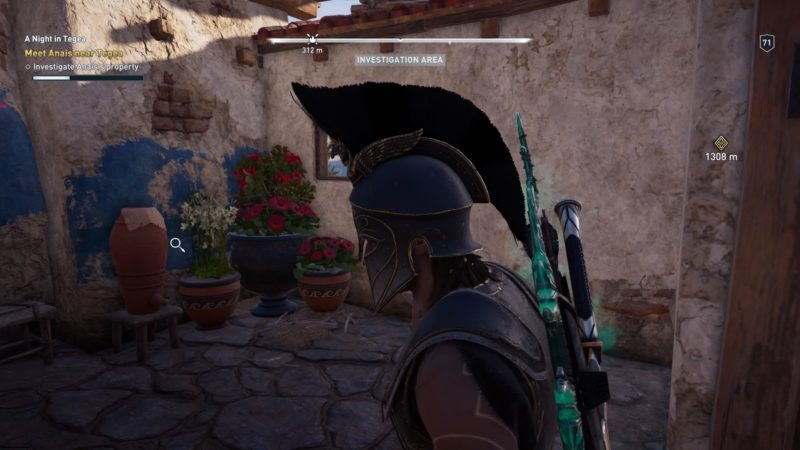 The last clue is outside the house, near the cart.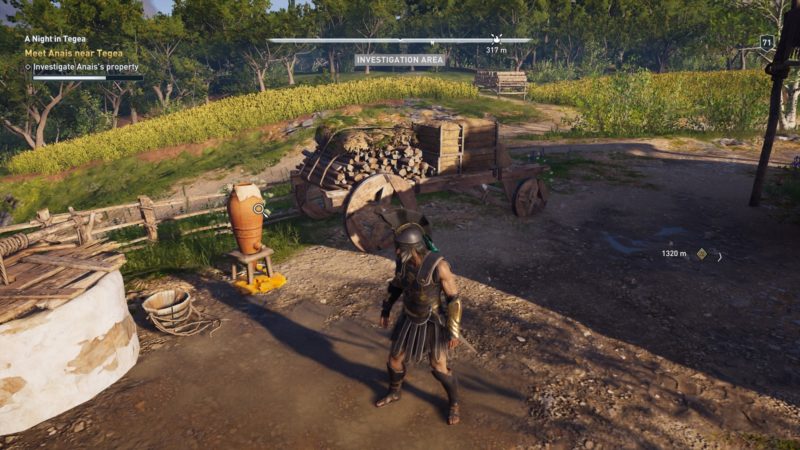 Meet Anais near Tegea
Next, meet Anais at the exact location shown in the map below, marked by the quest symbol.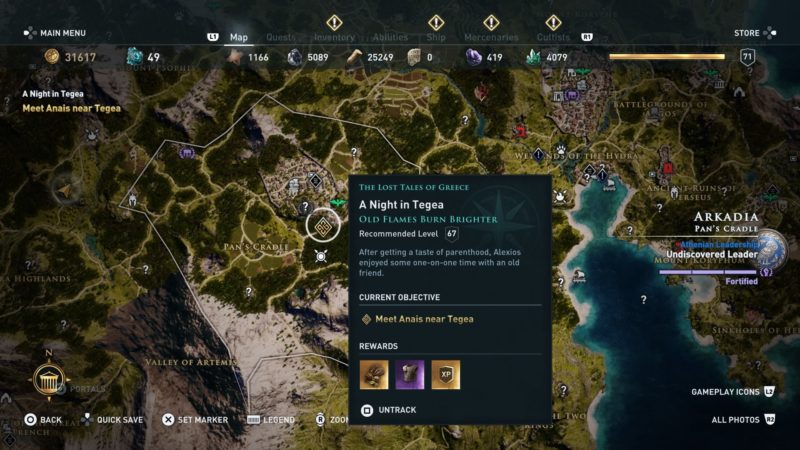 You will see her near the entrance to the town.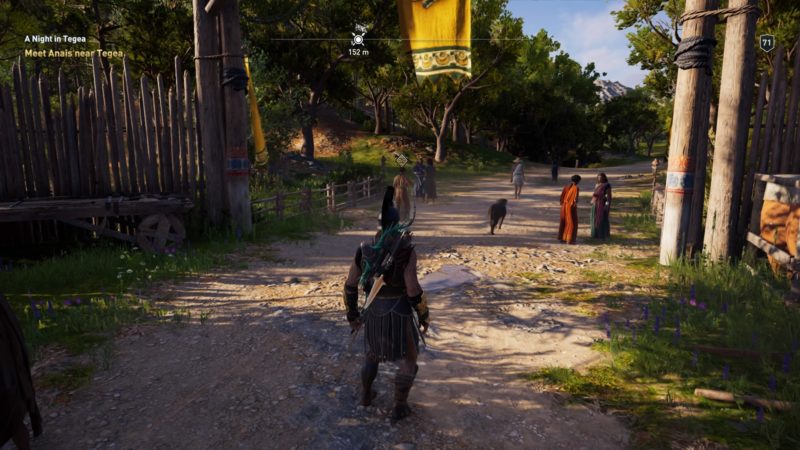 Follow Anais
Now, you only need to follow Anais and answer the questions correctly.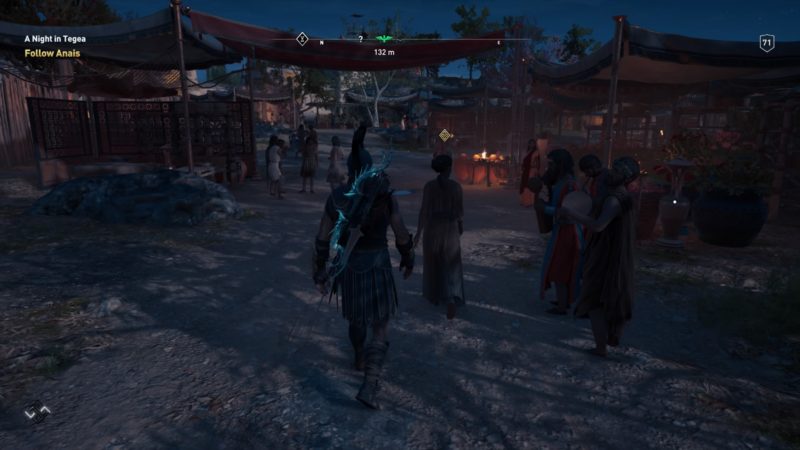 For the first one, choose strong wine.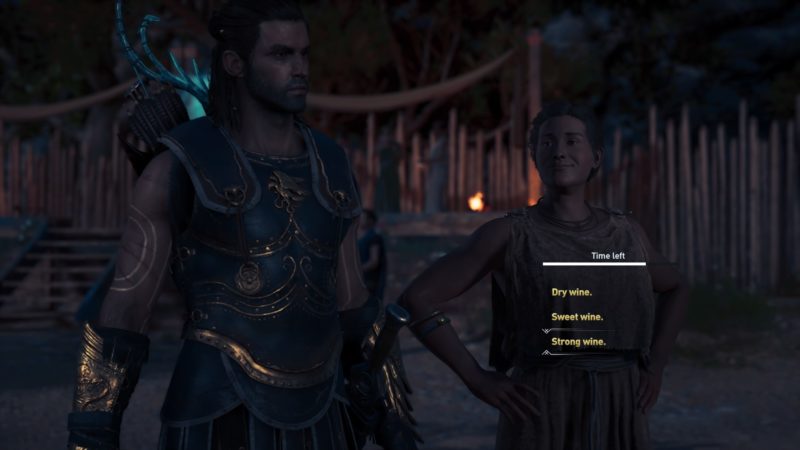 Next, choose the one with olives – lamb with rice and olives.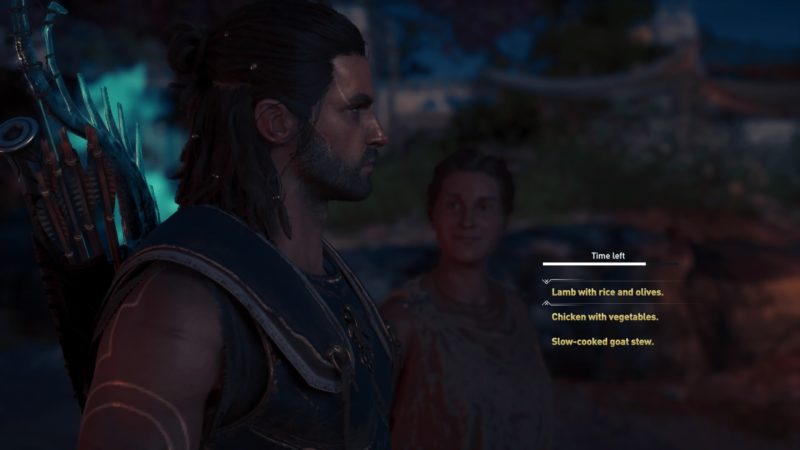 Lastly, choose the pears with honey glaze as she likes honey.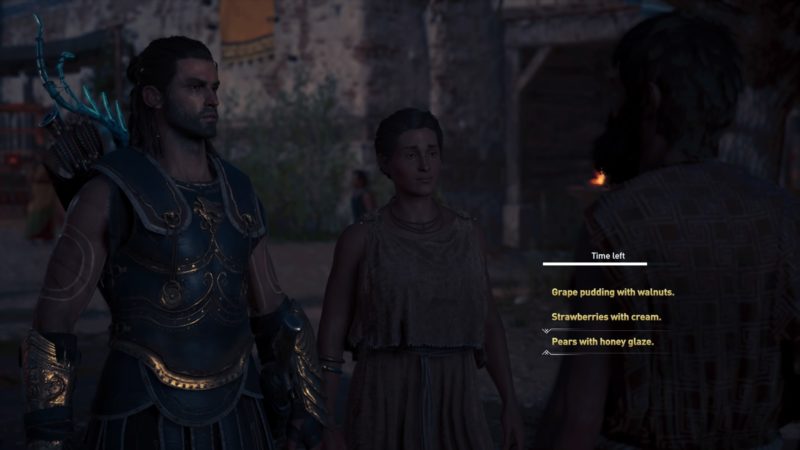 You'll get all right, but depending on the previous quest, the outcome may be different. After returning to her home, Arion says that he got rid of some bandits using the new fighting skills.
In the earlier quest, I chose to teach Arion how to fight, and Anais doesn't think Alexios is compatible because of it.
If you had chosen farming instead, the outcome may be different.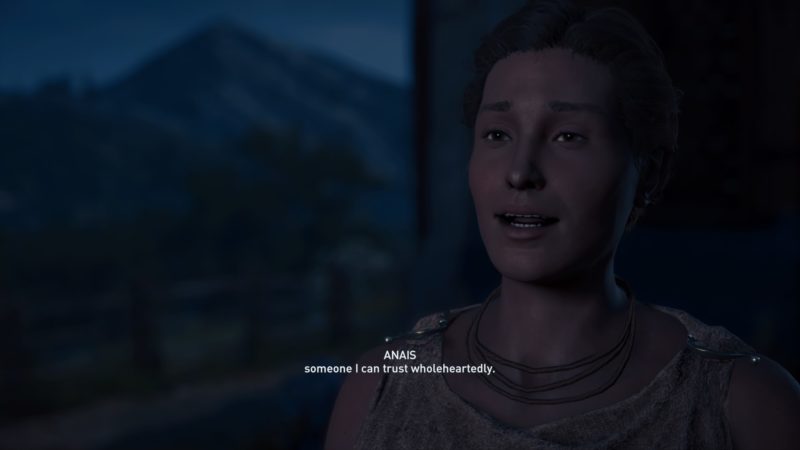 The quest completes here. She'll part ways as friends.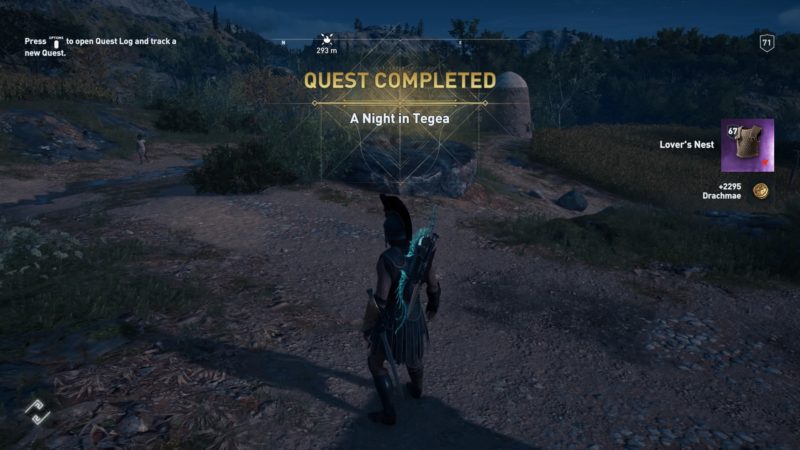 ---
Related articles:
Finding One's Voice: Assassin's Creed Odyssey Walkthrough
Deposition Opposition: Assassin's Creed Odyssey Walkthrough
DQ Builders 2 – Furrowfield Walkthrough And Guide
Unplanned Parenthood: Assassin's Creed Odyssey Walkthrough
Where We Left Off: Assassin's Creed Odyssey Walkthrough
Runaway: Assassin's Creed Odyssey Walkthrough
How Does Hero Fusion Work? – Mobile Legends: Adventure