A Lover and A Fighter is a main quest in The Fate of Atlantis in Assassin's Creed Odyssey.
Your task is to look for Adonis and take down The Fortress of the Three Sisters.
Here's a walkthrough of A Lover and A Fighter in AC Odyssey.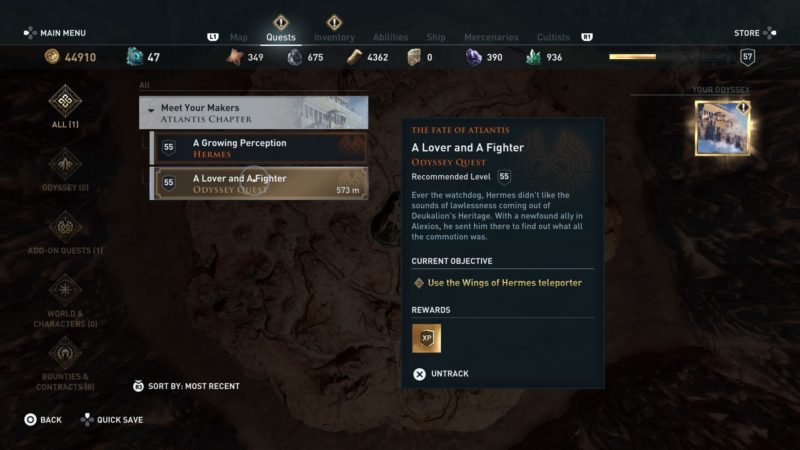 This quest is recommended for those level 55 and above, but it differs according to your own level.
Use the teleporter
Your first task is to use the Wings of Hermes teleporter. The exact location of the teleporter is shown in the map below.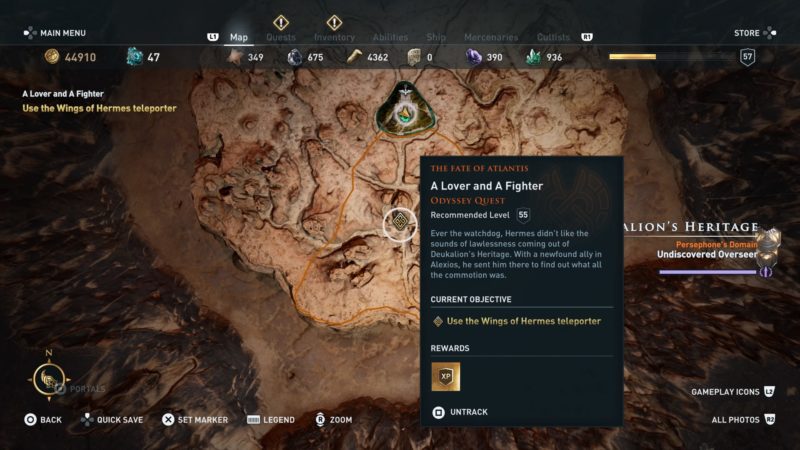 As you walk ahead, you'll probably come across this boat. Use it to get to the teleporter quickly.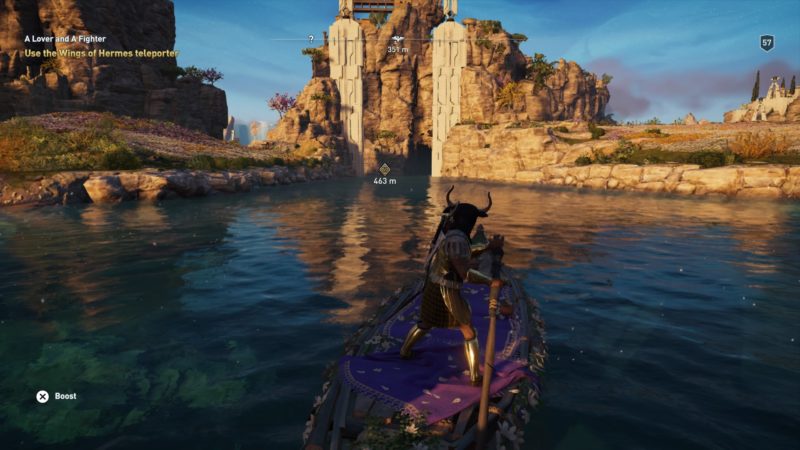 When you're finally here, just interact with it and you will be teleported above.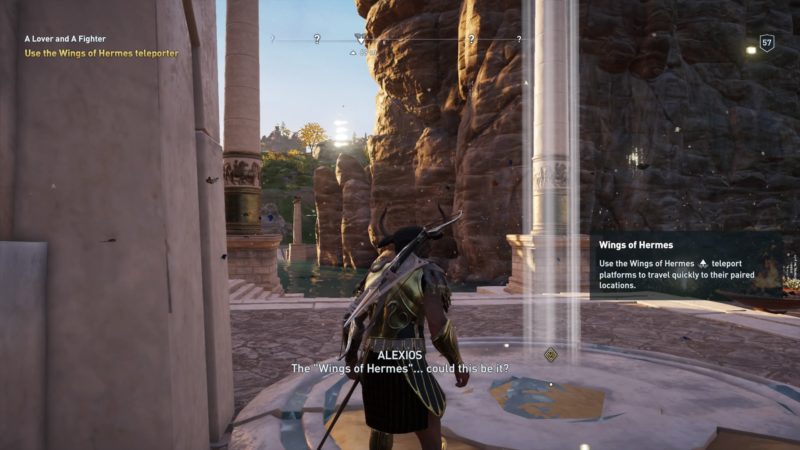 Talk to the troublemaker
Once you've spawned, find the troublemaker.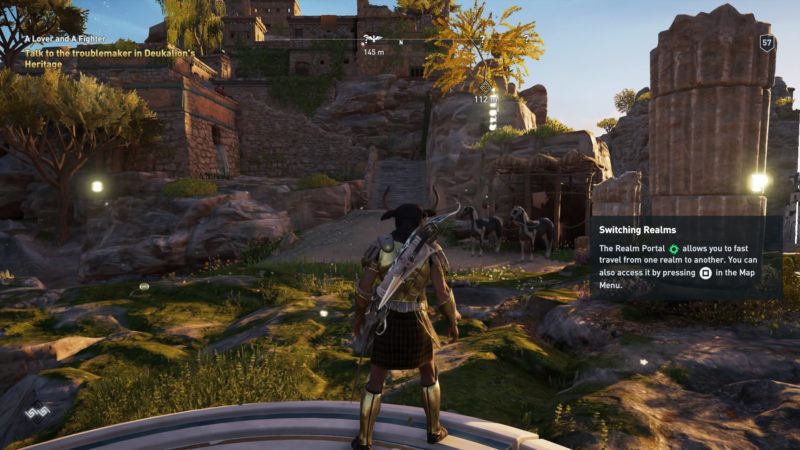 He is located just nearby at this platform, overlooking the valley. Talk to him.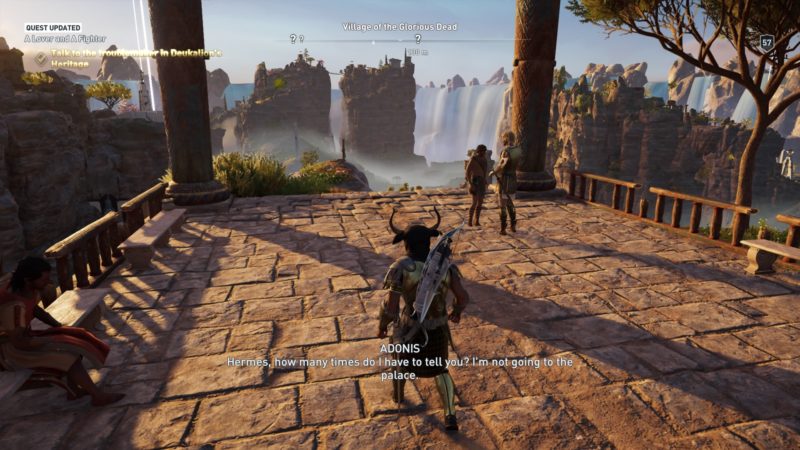 Alexios offers to weaken Persephone's influence by taking down the Fortress of the Three Sisters.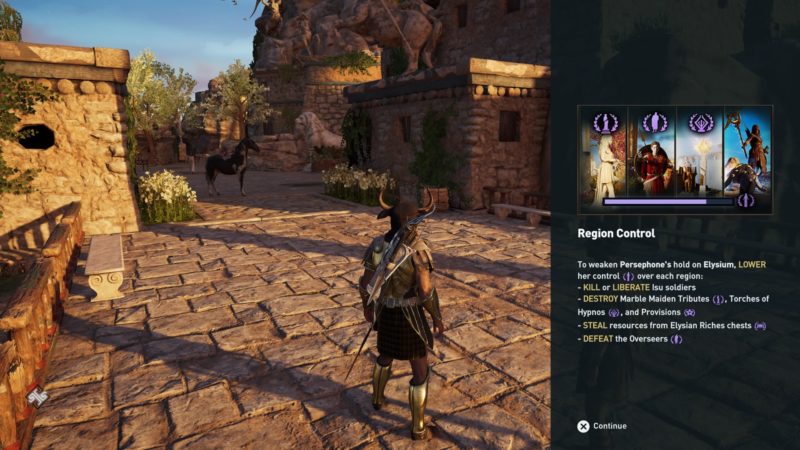 Cripple Persephone's control in the fortress
Now, get to the fortress. The exact location is shown in the map below, marked as the quest symbol.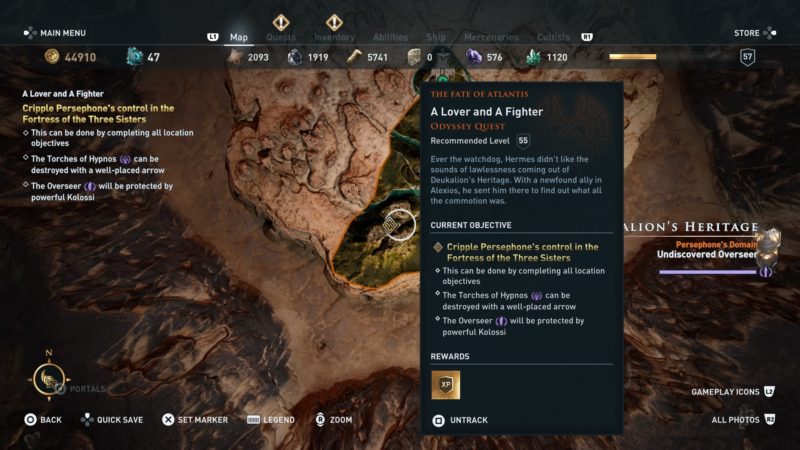 As you get there, you can use the teleporter to go up quickly.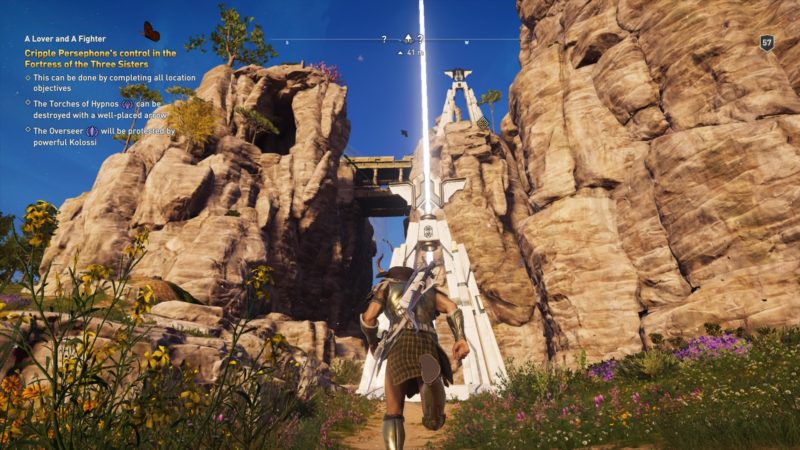 The main things to do here are to defeat the Overseer and to complete the location objectives.
This includes killing three captains, destroying three Torches of Hypnos, burning three provisions and looting four treasures.
As you spawn after using the teleporter, you will see two guards in the form of a statue.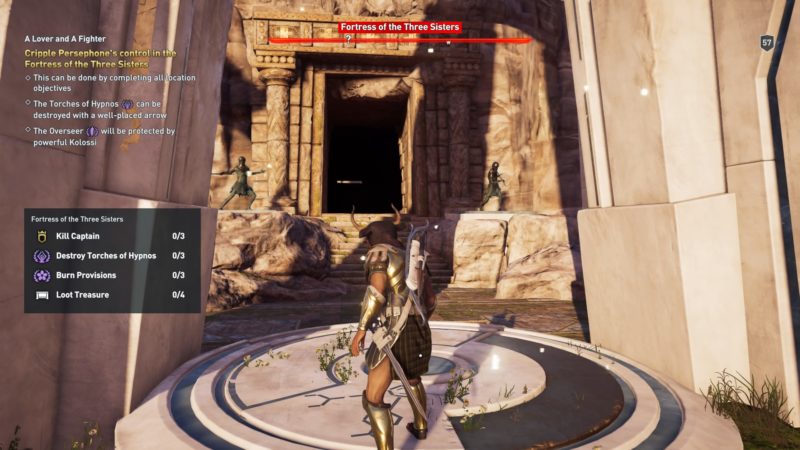 Kill them both. It's quite a fight.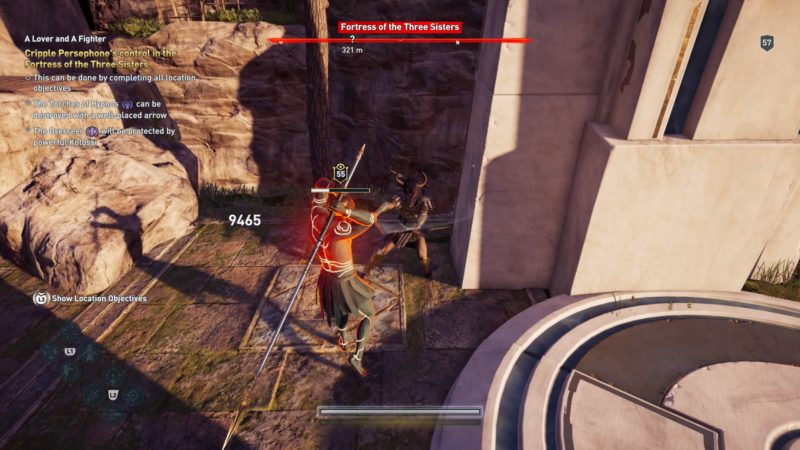 After going through the main entrance, you have three branching ways to go.
To clear the location objectives, you need to go through all three.
Also, if you reach a dead end on the left or right side, you can break through the wall by hitting it.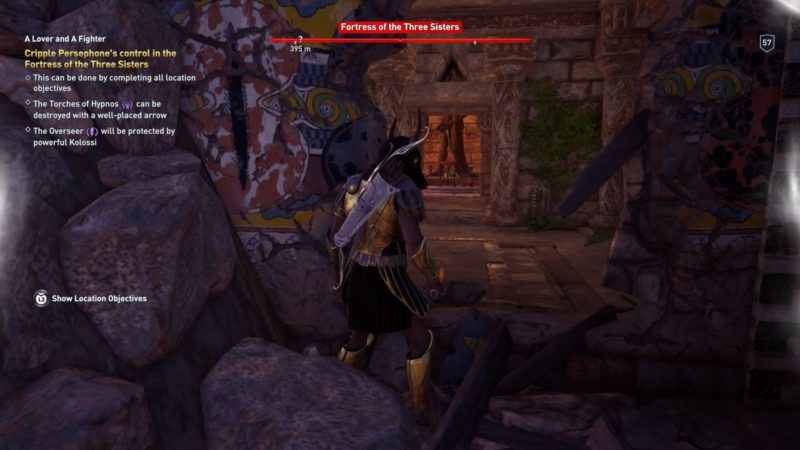 At each area, you should find a captain, provisions and treasure.
The best tip for this place is to use stealth to kill them, since they're pretty tough guards.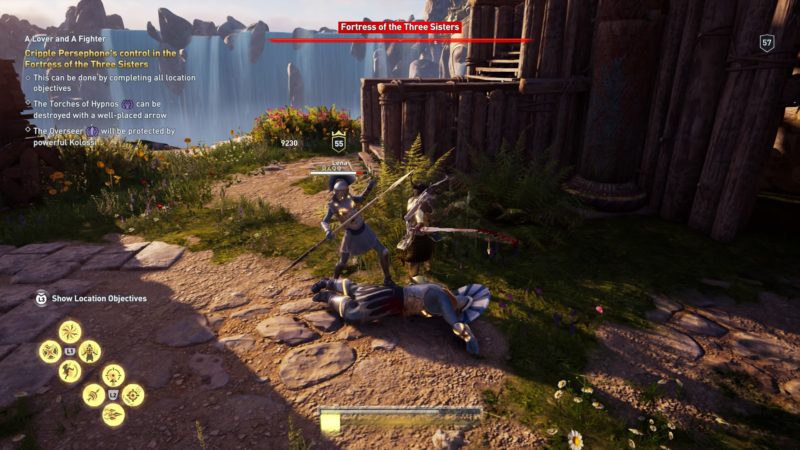 Destroy the provisions
The provisions are similar to the ones in Greece. Just burn them using fire.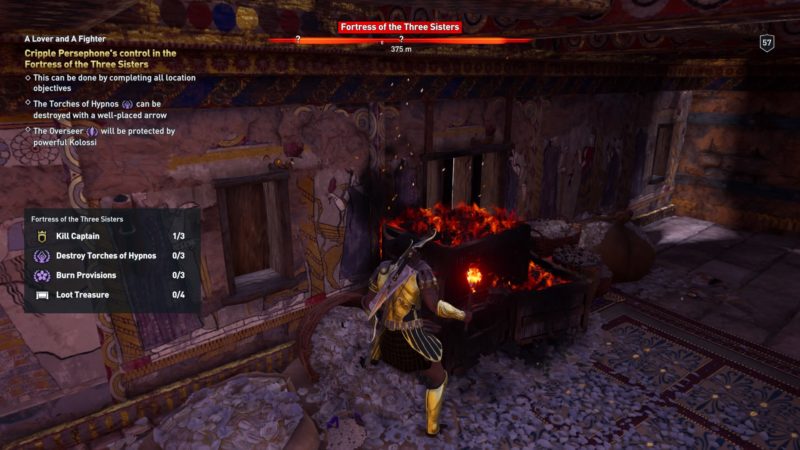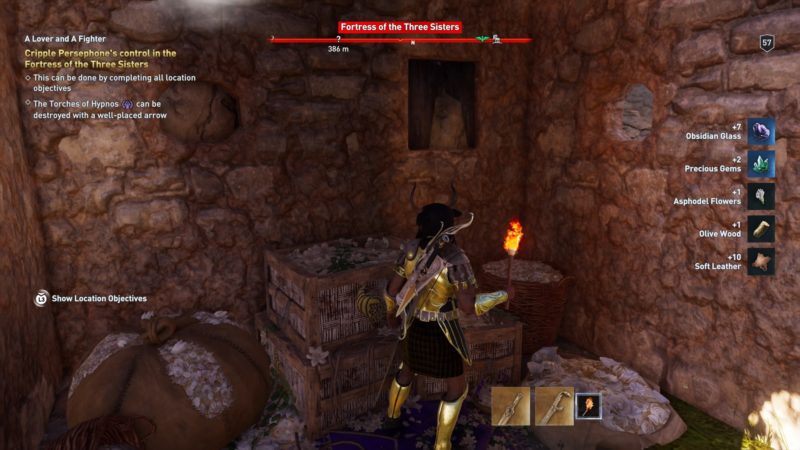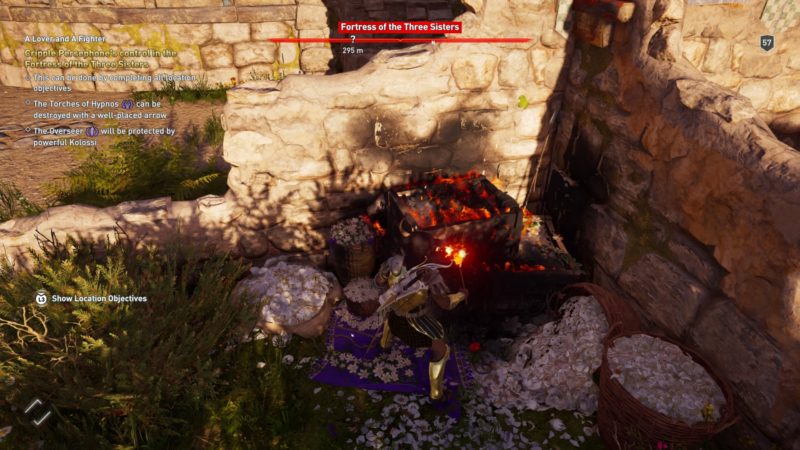 Collect all treasures
As for treasure, they are usually marked by blue or purple indicators.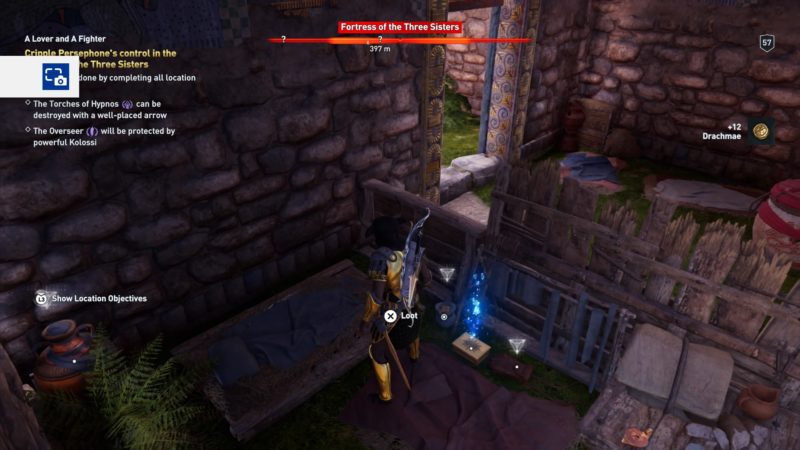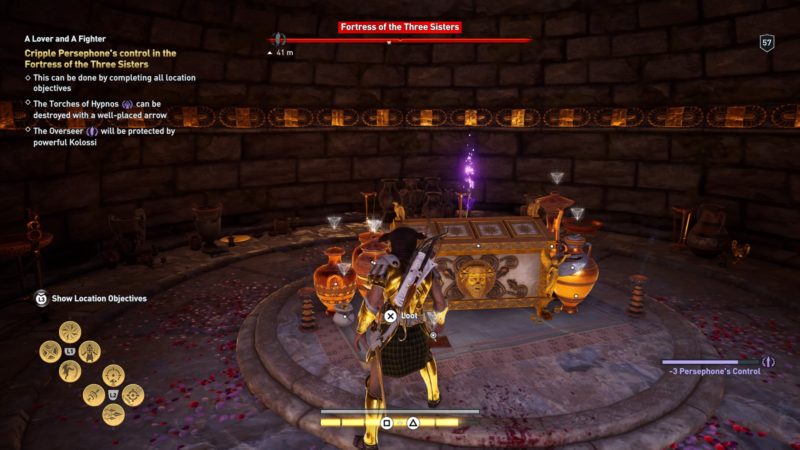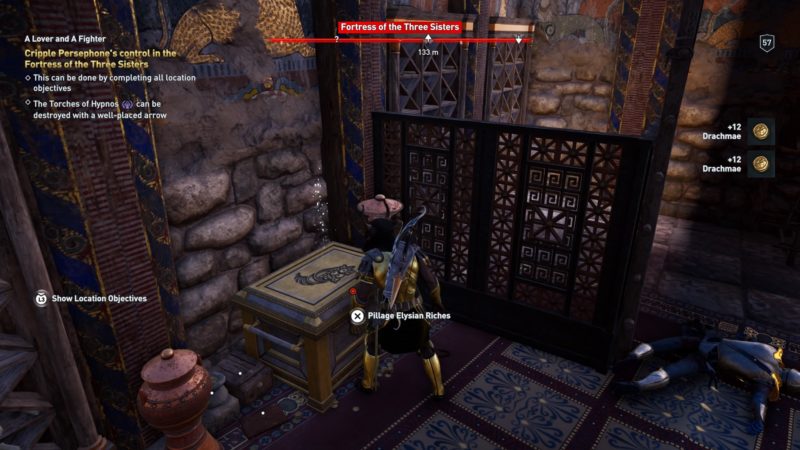 Destroy all Torches of Hypnos
There should be one Torch of Hypnos at each side of the fortress.
You have to aim at the glowing part, and only when your target marker turns red.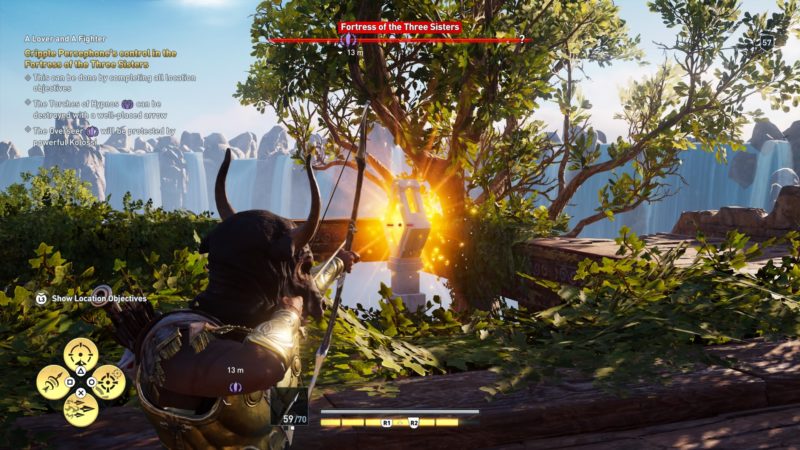 Just shoot it once and it should be destroyed.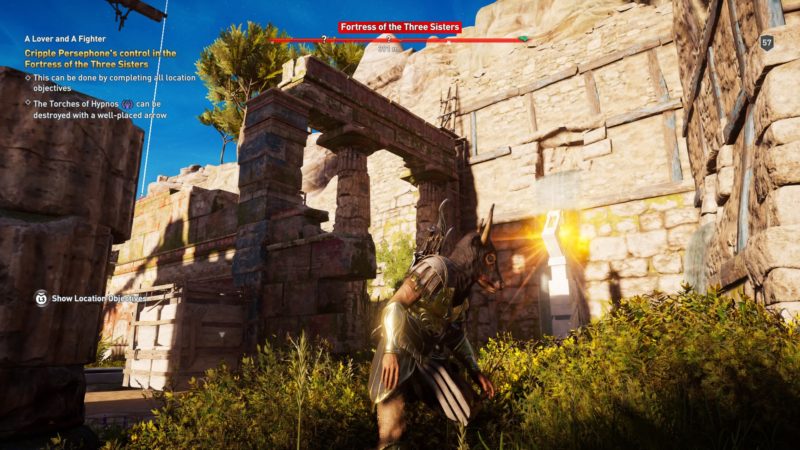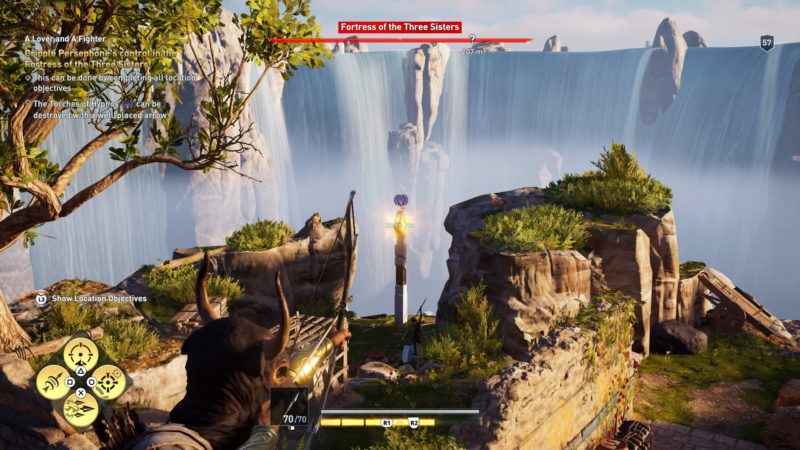 Defeat the Overseer
While clearing the location objectives, you should also defeat Aegea the Amazonian Queen, who is the Overseer.
She will have two or three Kolossi protecting her. They are quite powerful guards who can teleport around.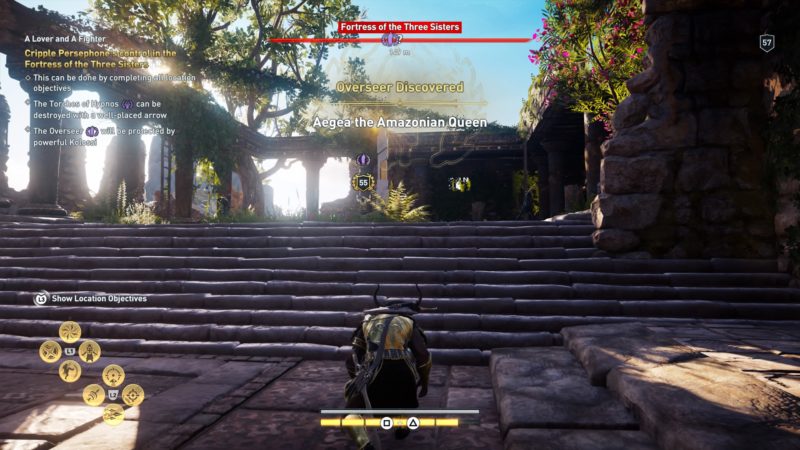 Report to Adonis
After clearing the location objectives and defeating the Overseer, get back to Adonis, the troublemaker.
His exact location is shown below.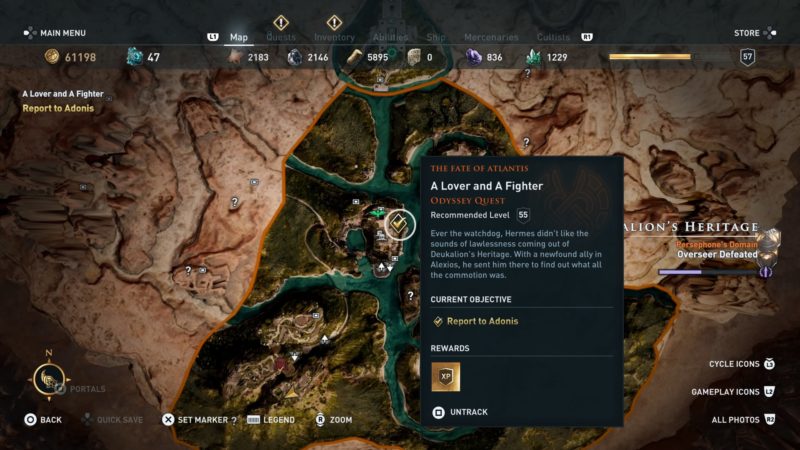 Talk to him.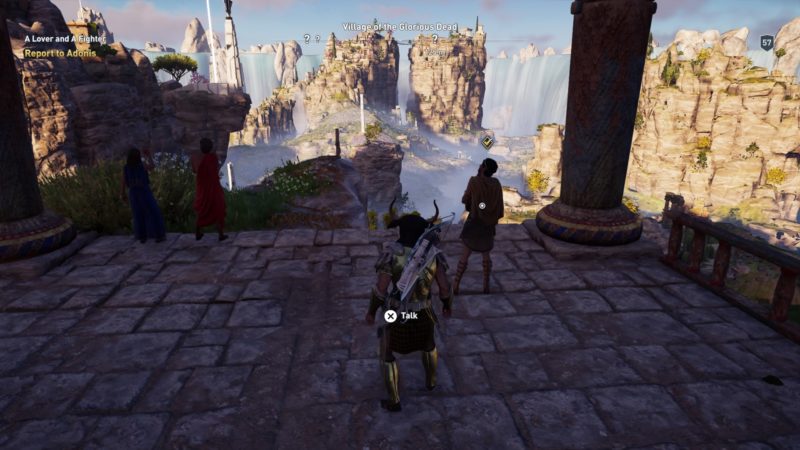 The quest completes here, and you'll have multiple quests unlocked after this.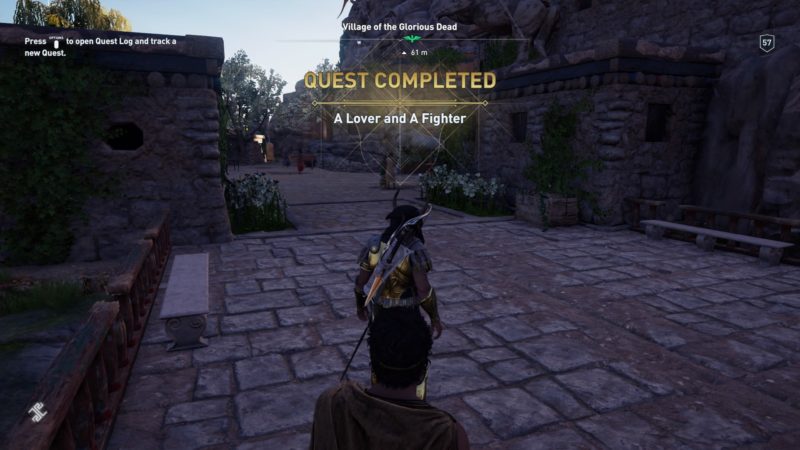 ---
Related articles:
A Growing Perception: Assassin's Creed Odyssey Wiki
Dark Horse: Assassin's Creed Odyssey Walkthrough
Finding Theras: Assassin's Creed Odyssey Walkthrough
The Heir Of Memories: Assassin's Creed Odyssey Walkthrough
Eteokles' Symbol: Assassin's Creed Odyssey Walkthrough
Orion's Symbol: Assassin's Creed Odyssey Walkthrough