A Growing Perception is a main quest in the Atlantis DLC of Assassin's Creed Odyssey.
Your task is to find four Keeper's Insights from four different locations in Elysium.
Here's a walkthrough of A Growing Perception in AC Odyssey.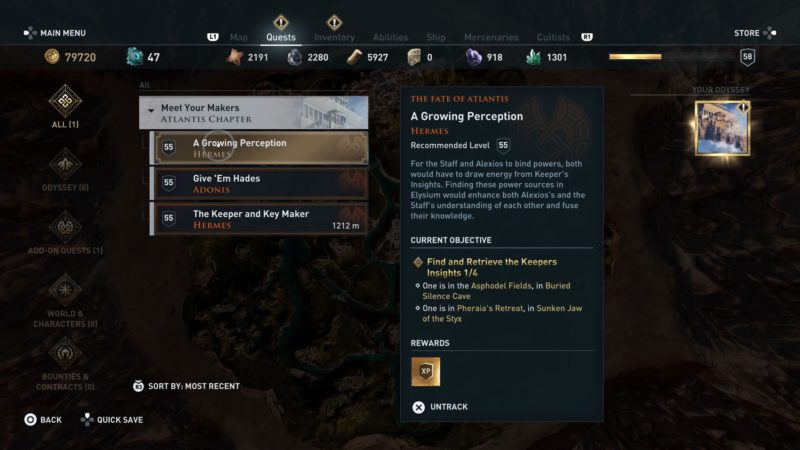 This quest is recommended for those level 55 and above, but it differs according to your level.
Dead Heroes Haven
The first Keeper's Insight is in Dead Heroes Haven and the location is shown in the map below.
Unfortunately, you'll probably need to get there through a cave first, in another quest called Sudden and New by Hekate.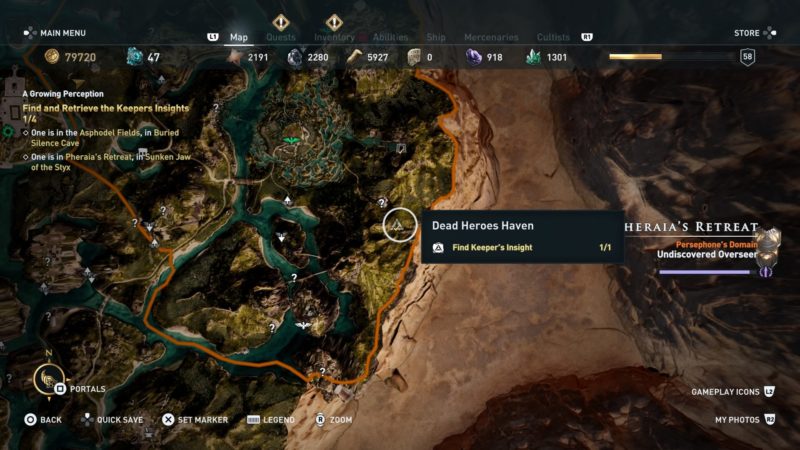 In the Sudden and New quest, you have to retrieve a book or document for Hekate. Inside the same cave, quite near where you find the book, you should come across this wall which is breakable.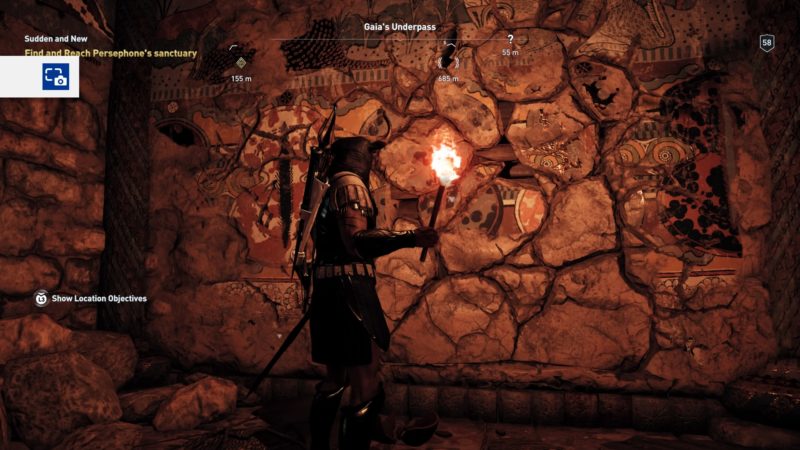 Get through the wall and you'll reach Dead Heroes Haven.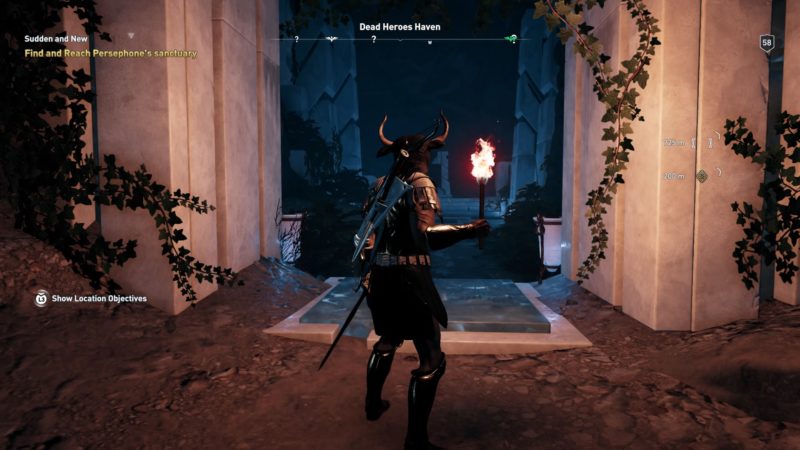 Walk inside and you'll find the Keeper's Insight here.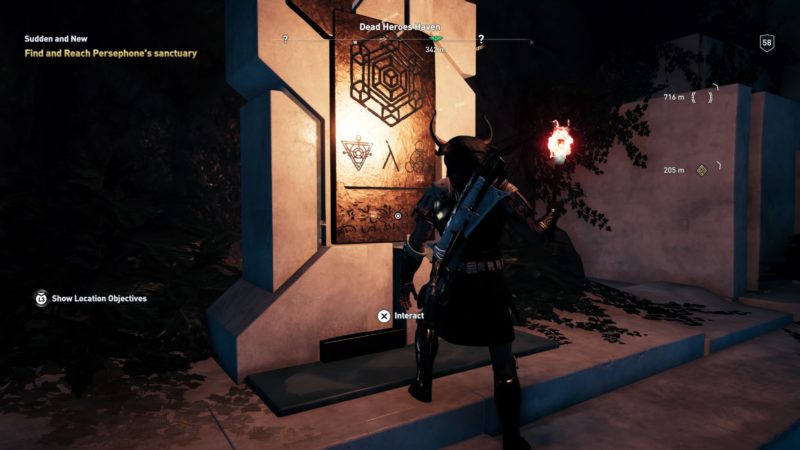 Buried Silence Cave
The next one would be in Buried Silence Cave. Its exact location is shown in the map below.
You can find it in Asphodel Fields.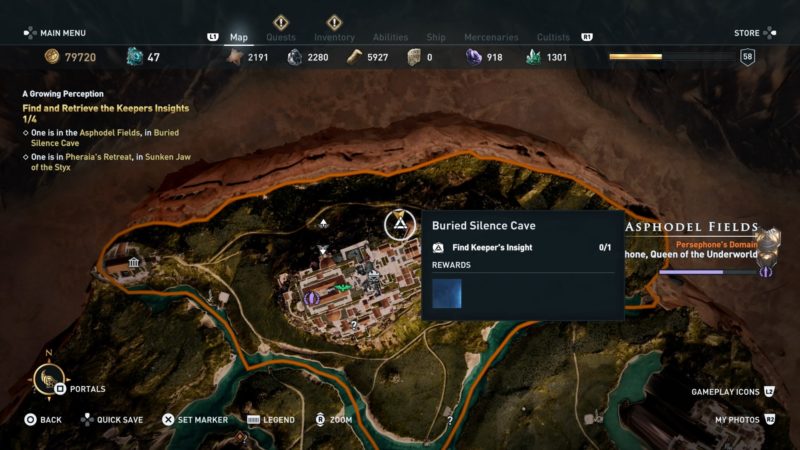 The entrance is shown below.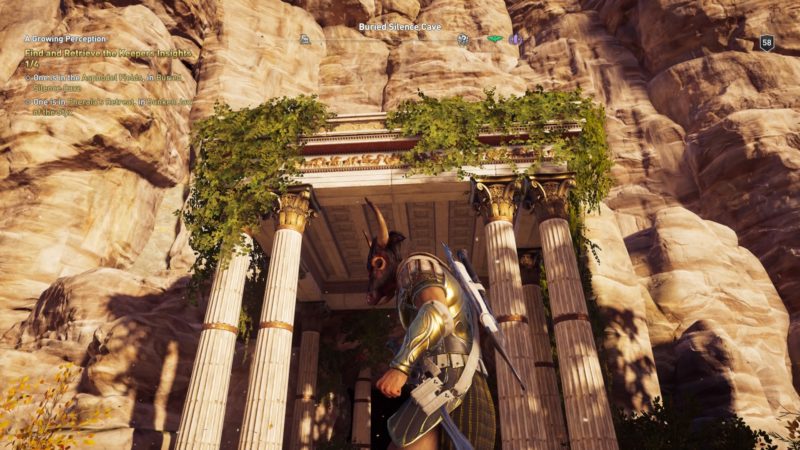 Walk all the way in and you'll finally reach this space. There are Kolossi that you can stealth kill first.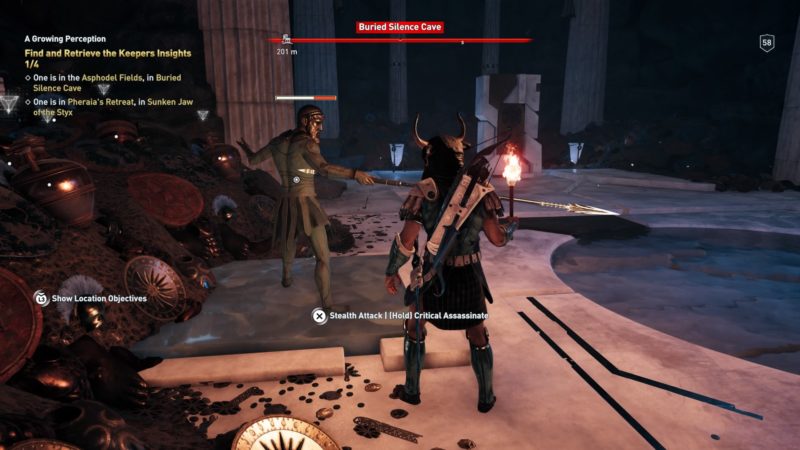 Once the two Kolossi are dead, get to the Keeper's Insight and interact with it.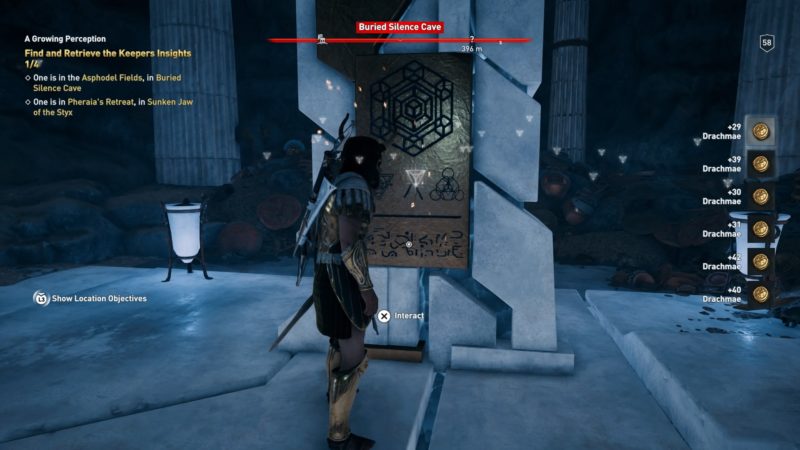 Sunken Jaw of the Styx
The third one is in the Sunken Jaw of the Styx. The exact location is shown in the map below, at the bottom border of Pheraia's Retreat.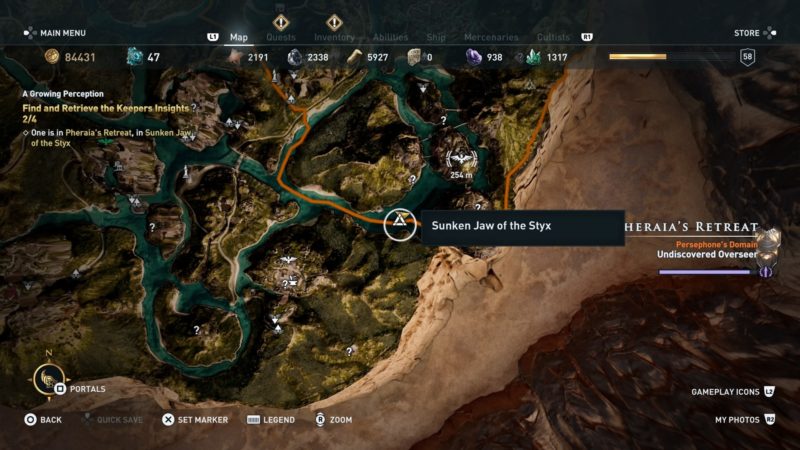 You need to dive underwater and you'll find a sunken ship.
Get in through this hole in the ship.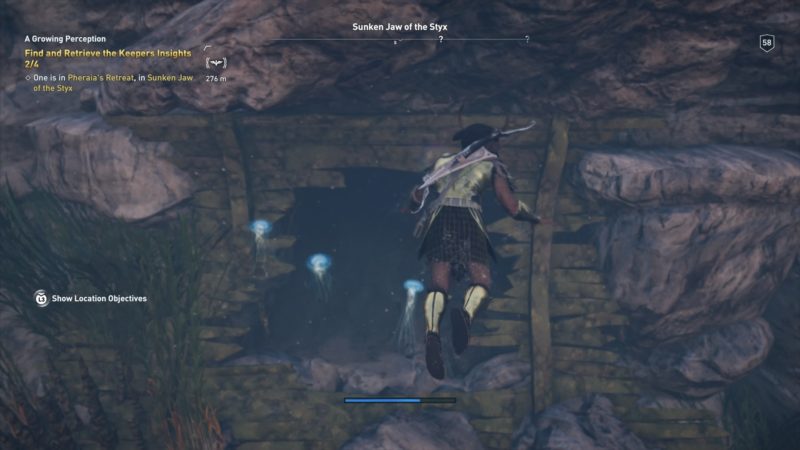 Keep swimming all the way and you'll probably run out of breath. Quickly swim until you reach a dead end where you have to surface up.
You should find yourself in a cave after surfacing.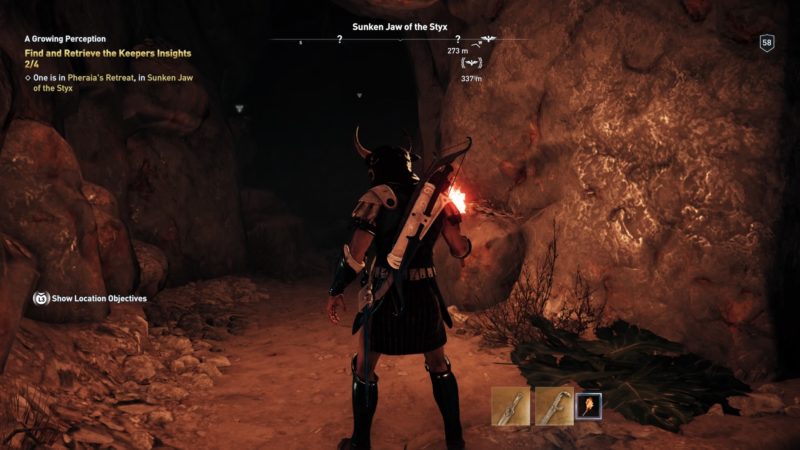 Keep going until you find this small crack where you can slide through.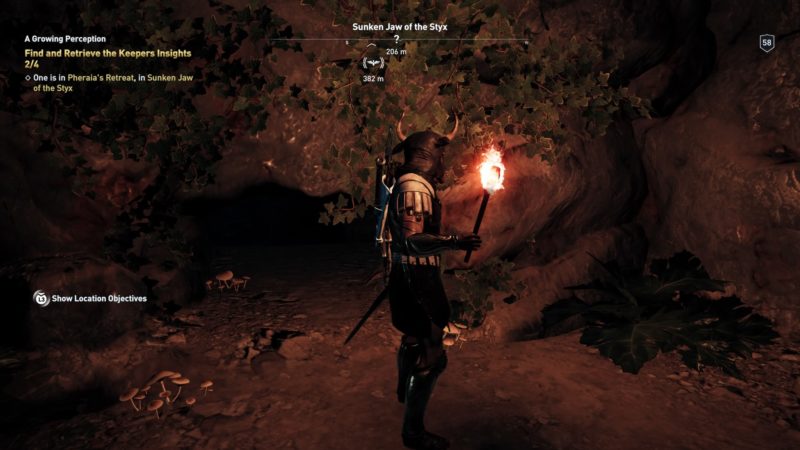 Walk further and you'll reach this narrow hole on the wall where you can scrape through.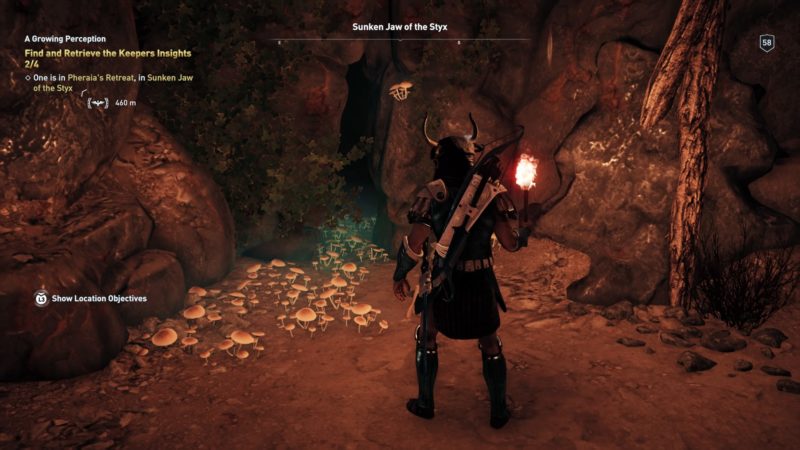 Go ahead until you finally reach the Keeper's Insight.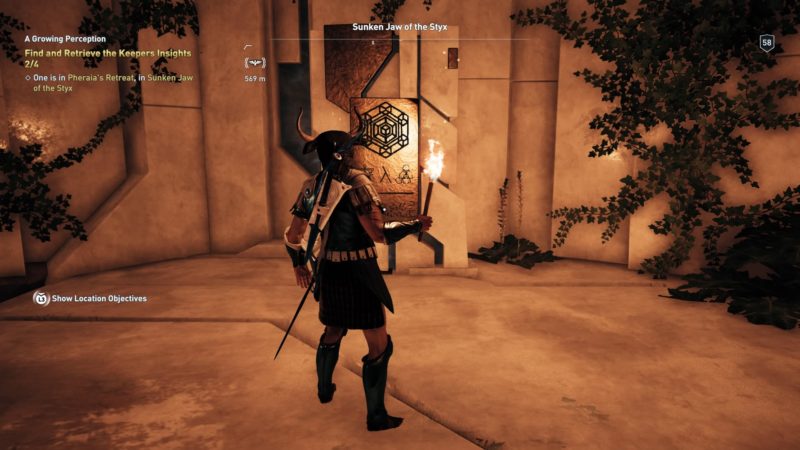 Veiled Altar of Hermes
The last location for the Keeper's Insight is also revealed via a quest with Hermes.
The exact location of the Veiled Altar of Hermes is shown in the map below, in Minos' Faith.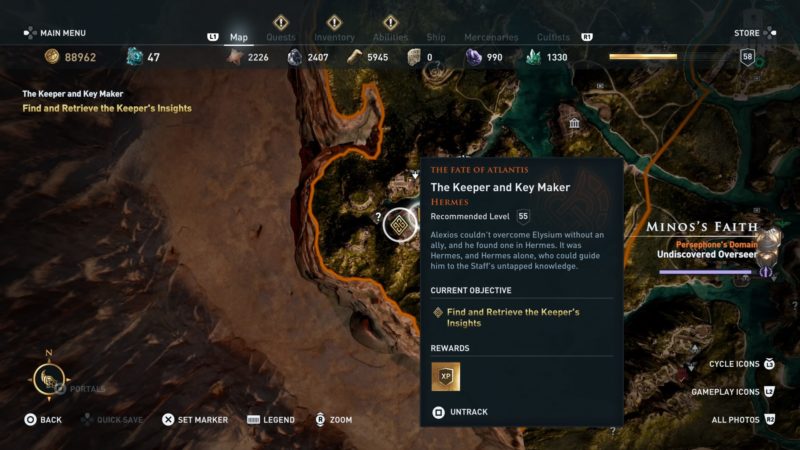 Interact with the Keeper's Insight and you're done.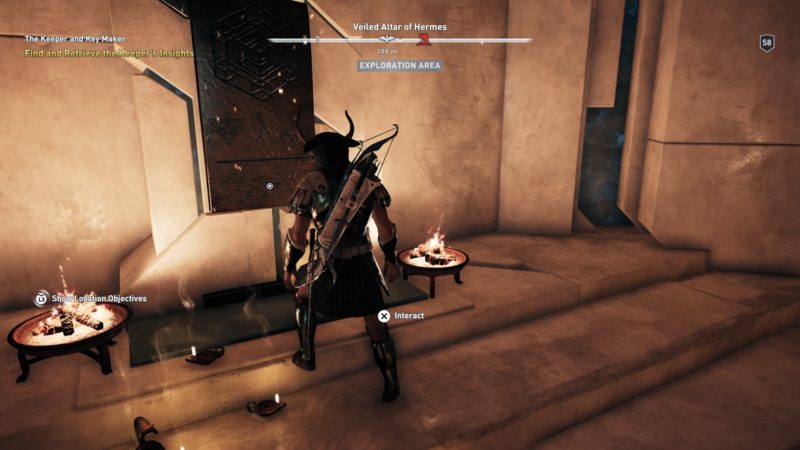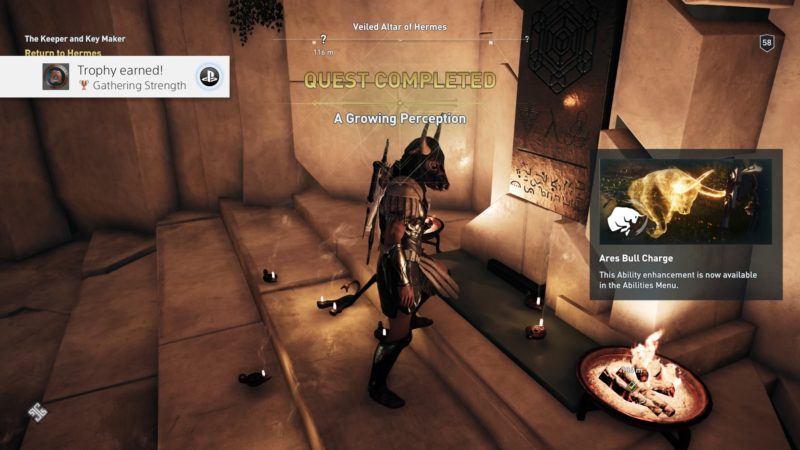 ---
Related articles:
Sudden And New: Assassin's Creed Odyssey Walkthrough
Dead Kings And Pretty Things: AC Odyssey Walkthrough
Dark Horse: Assassin's Creed Odyssey Walkthrough
Finding Theras: Assassin's Creed Odyssey Walkthrough
Orion's Symbol: Assassin's Creed Odyssey Walkthrough
A Lover And A Fighter: Assassin's Creed Odyssey Walkthrough