Lego Speed Champions is the newest DLC in the popular racing game Forza Horizon 4.
In this newest DLC, it introduced a bricks challenge where you have to do stuff to earn bricks.
Here's a wiki and guide on the Zero Monkeys Found challenge in Forza Horizon 4.
Your objective is to smash 50 barrels within 1 minute.
Zero Monkeys Found
This challenge is indicated to be hard, but it's actually quite easy.
The hardest part is to simply find the barrels.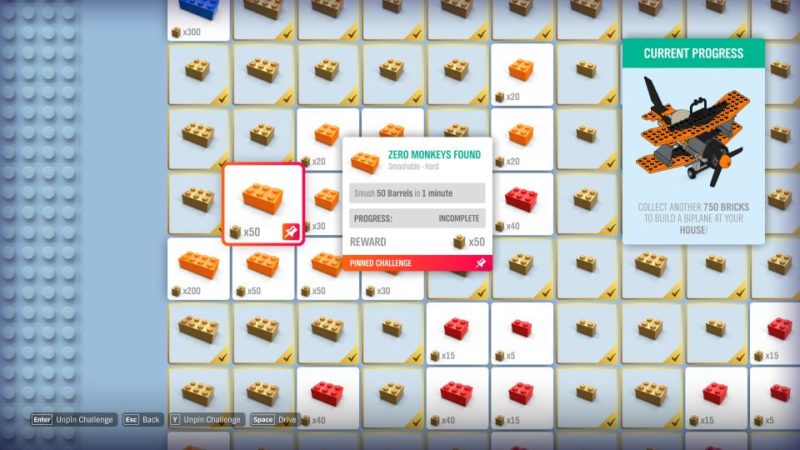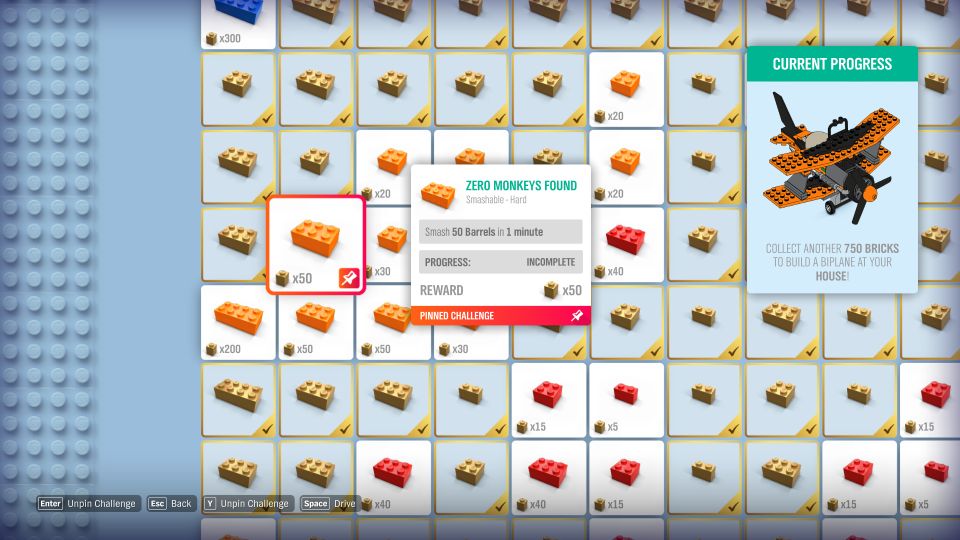 Where to find 50 barrels
The best place to look for barrels is probably at the Pirate Ship area on the beach.
The exact location is shown in the map below, marked by the cursor.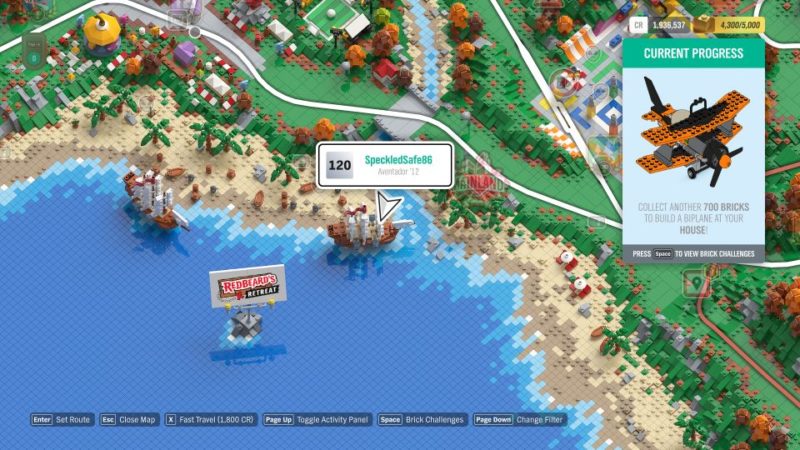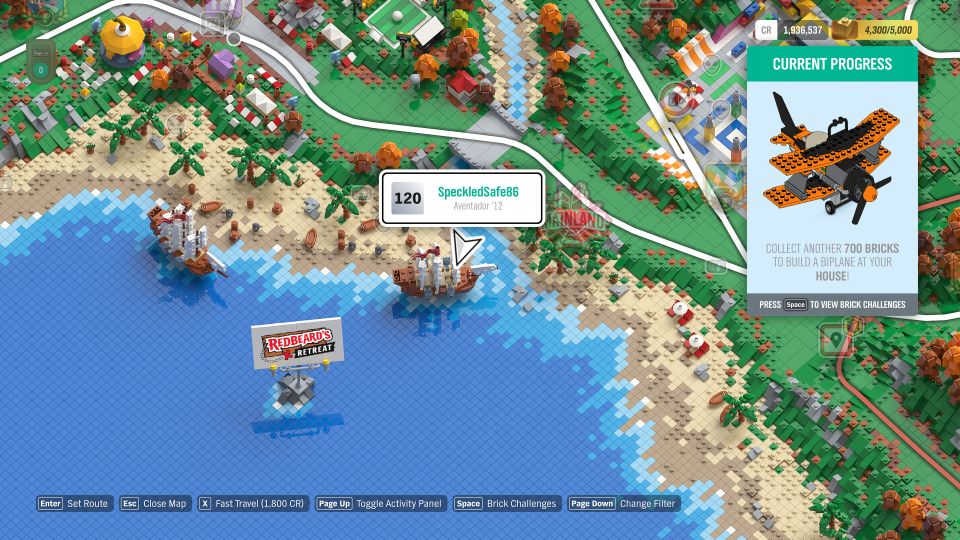 When you reach the pirate ship area, you should notice tons of barrels stacked up and lying around on the beach.
There are way more than 50 of them and it's easily done within 1 minute.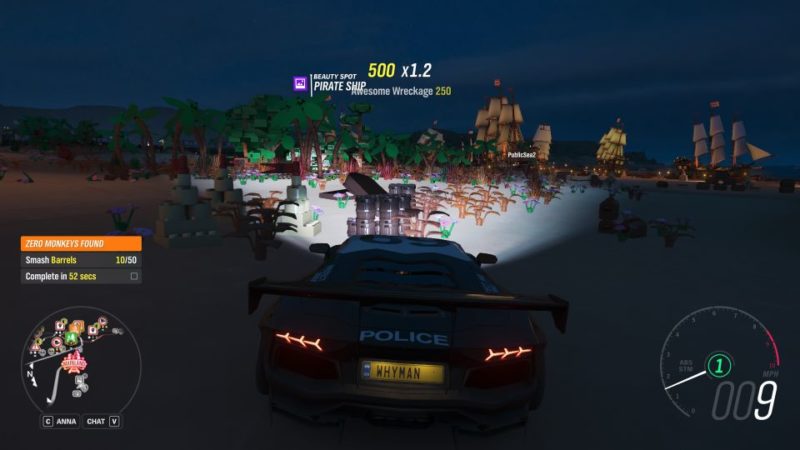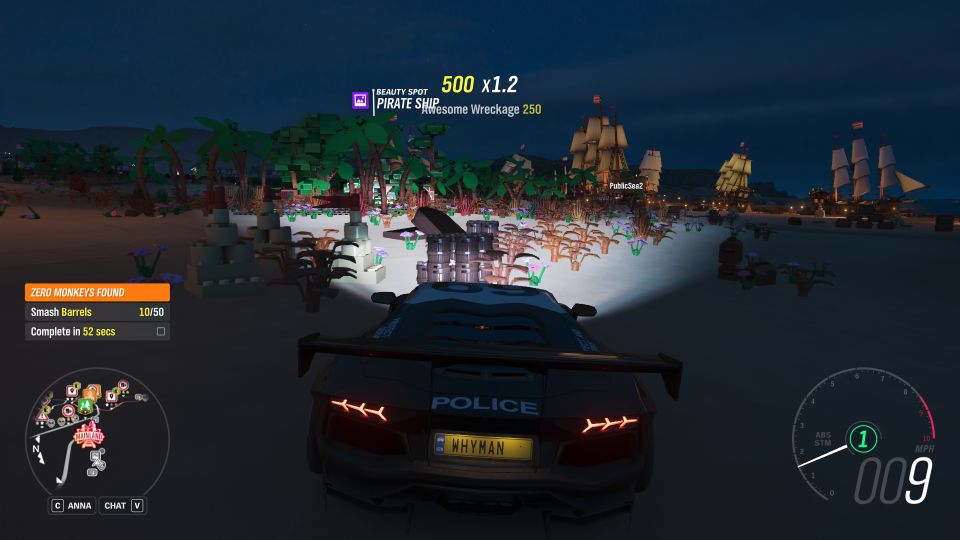 Just ram into a couple of barrel stacks within a few seconds and you should have completed the challenge.
You'll earn 50 bricks for this one.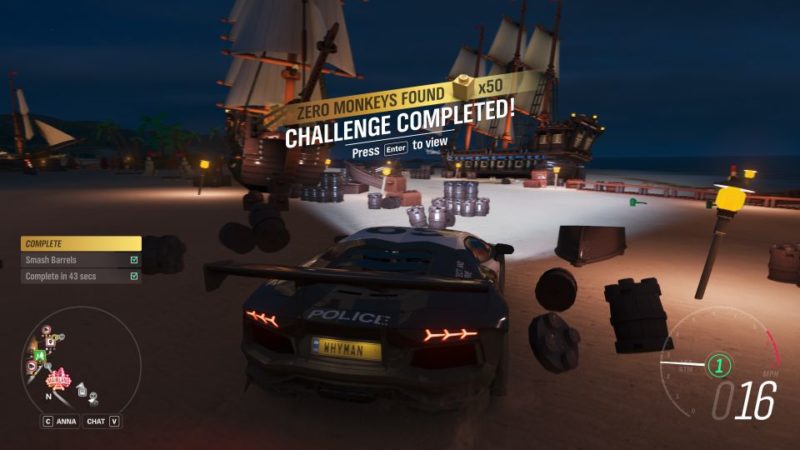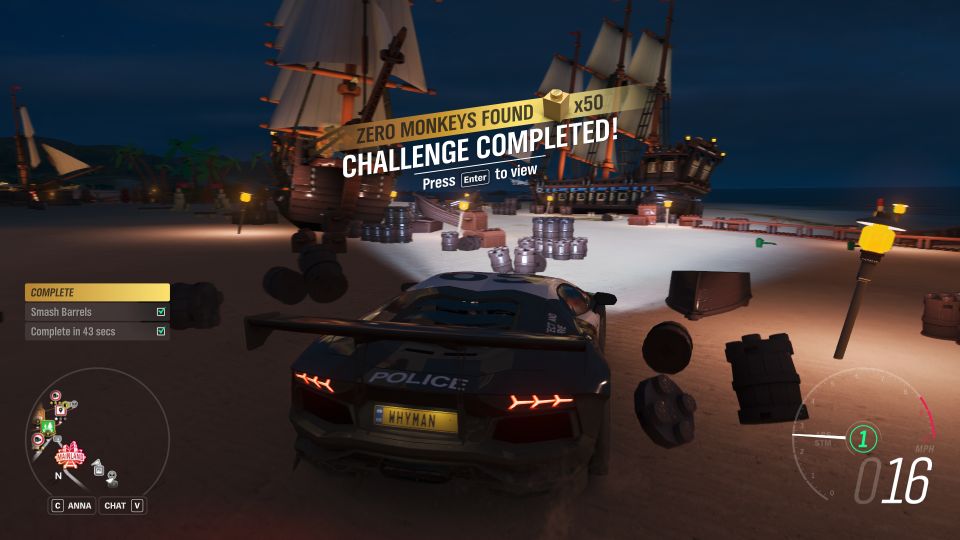 ---
Related articles:
How To Find Umbrella Stands: Forza Horizon 4 (Lego DLC)
How To Find Ladders: Forza Horizon 4 (Lego Speed Champions)
Smash 3 Coffee Carts: Forza Horizon 4 (Lego Speed Champions)
Smash 30 Chairs: Forza Horizon 4 (Lego Speed Champions)
Lego Speed Champions (Forza Horizon 4): Alien Energy Cell Locations
Smash 50 Lego Brick Piles: Forza Horizon 4 (Lego Speed Champions)
Lego Speed Champions (Forza Horizon 4) – All Alien Plant Locations