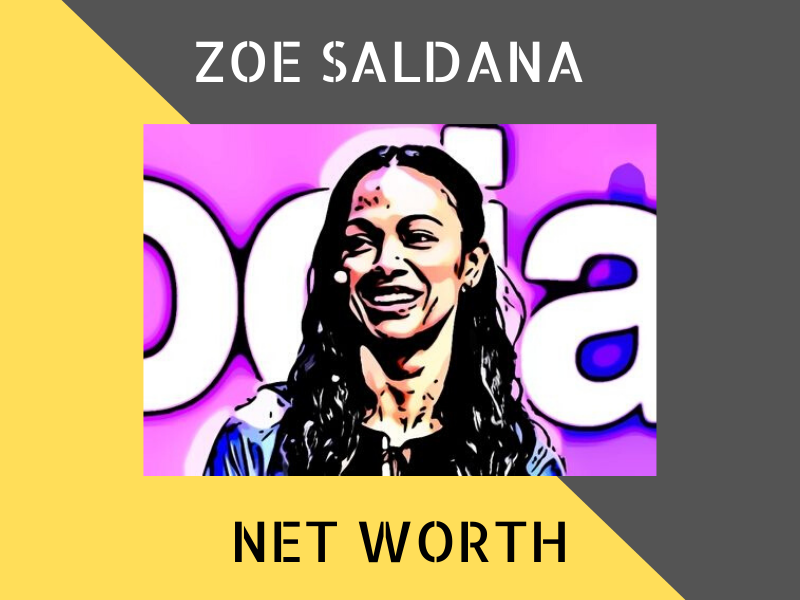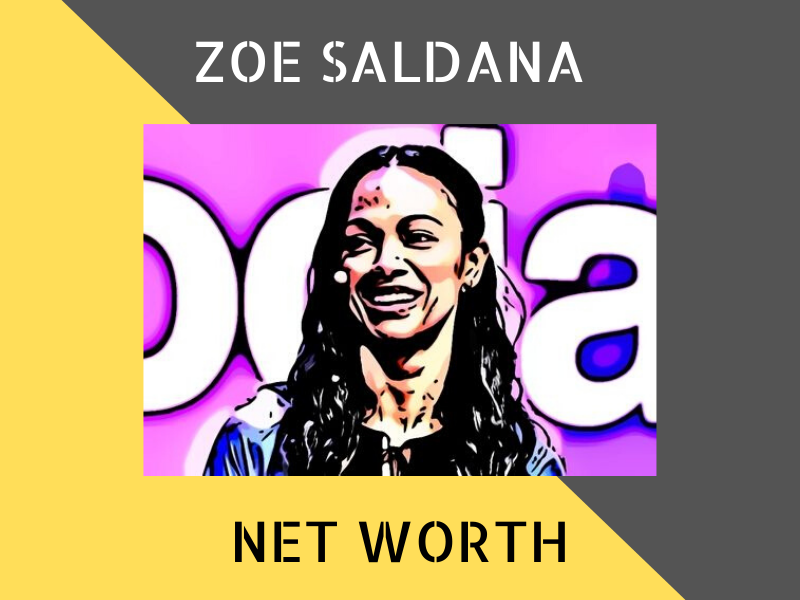 Overview
Zoe Saldana is an American actress who has appeared in the two highest grossing films of all time, Avatar and Avengers: Endgame. She is known as Gamora in the Marvel Cinematic Universe.
As of 2020, Zoe Saldana is estimated to have a net worth of $20 million.
---
Zoe Saldana's Net Worth
| | |
| --- | --- |
| NET WORTH: | $20 MILLION |
| AGE: | 42 |
| DATE OF BIRTH: | 19 JUNE 1978 |
| NATIONALITY: | AMERICAN |
| PROFESSION: | ACTRESS |
| SOURCE OF WEALTH: | MOVIES, TELEVISION |
---
Early Life
Zoe Saldana was born on the 19th of June 1978 in Passaic, New Jersey. She is of Dominican and Puerto Rican descent. Zoe was raised in Jackson Heights, New York and spoke both Spanish and English. They moved to the Dominican Republic after her father passed away.
Zoe then discovered her love for dance and attended the ECOS Espacio de Danza Academy. They returned to New York during her sophomore year at Newtown High School.
She later performed with the Faces theater group in Brooklyn. Zoe also appeared in the production of Joseph and the Amazing Technicolor Dreamcoat.
She was then recruited and landed her first movie role in Center Stage in 2000.
---
Career
Zoe Saldana first appeared on television in an episode of Law & Order in 1999. She later acted in the movie Center Stage the following year. Zoe also appeared in Britney Spears' Crossroads in 2002.
In the same year, she acted with Nick Cannon in the drama Drumline which was positively reviewed. In 2003, she acted with Johnny Depp and Orlando Bloom in Pirates of the Caribbean: The Curse of the Black Pearl.
Zoe Saldana also acted with Tom Hanks in The Terminal in 2004 which led to her role in the 2009 Star Trek reboot. She also acted in the movies Haven and Temptation in 2004.
In 2005, Zoe appeared in the movie Constellation, Guess Who (with Ashton Kutcher) and Dirty Deeds. In the following years, she continued to act in movies like Premium, After Sex and Blackout. She also had a small role in the film Vantage Point with Dennis Quaid and Forest Whitaker.
In 2009, she played Nyota in the reboot of Star Trek thanks to her earlier role in The Terminal where director J.J. Abrams saw her role and wanted her to be in Star Trek.
Career breakthrough
One of her biggest movies was James Cameron's Avatar, that became the highest grossing film in history, at the time. The movie was nominated for so many awards and she won Best Actress in Saturn Award.
Zoe continued to act in many movies, including The Losers, Takers (with late Paul Walker, Idris Elba and Chris Brown), Death at a Funeral (with Chris Rock and Martin Lawrence), Burning Palms, The Heart Specialist, Colombiana and The Words (with Bradley Cooper).
In 2013, she reprised her role in Star Trek Into Darkness and was a commercial success. Zoe also voiced her character in the related video game.
The following year, she had another big success when she joined the Marvel Universe as Gamora in Guardians of the Galaxy. She continued to act in all the related movies including Guardians of the Galaxy Vol. 2, Avengers: Infinity War and Avengers: Endgame. Endgame became the highest grossing film, beating her other film Avatar.
During the Marvel movies, she acted alongside many stars including Benedict Cumberbatch, Karen Gillan, Robert Downey Jr, Chris Evans, Scarlett Johansson, Mark Ruffalo, Jeremy Renner, Tom Hiddleston, Samuel L Jackson, Paul Bettany, Cobie Smulders, Chris Hemsworth, Tom Holland, Gwyneth Paltrow, Paul Rudd, Brie Larson, Sebastian Stan, Elizabeth Olsen, Bradley Cooper, Don Cheadle, Chris Pratt, Josh Brolin, Chadwick Bose, Anthony Mackie, Dave Bautista and Vin Diesel.
Apart from the Marvel Cinematic Universe, she acted in other movies like Star Trek Beyond, Nina, Live by Night and My Little Pony: The Movie.
Zoe is apparently joining both Avatar 2 and Avatar 3 with the same role as Neytiri.
---
Highlights
Here are some of the highlights of her career.
She has been nominated for many awards since 2003, including MTV Movie Awards, BET Awards, Saturn Awards, Teen Choice Awards and People's Choice Awards.
Zoe has won some of these awards, including Choice Movie Actress: Sci-Fi at the Teen Choice Awards and Best Actress at the Saturn Awards.
In 2018, she entered the Hollywood Walk of Fame.
She has also acted in two of the highest grossing movies of all time, i.e. Avatar and Avengers: Endgame.
---
Interesting Facts about Zoe
She was once engaged to Keith Britton, a fellow actor and CEO of My Fashion Database, but they split in 2011.
Zoe married Italian artist Macro Perego in 2013 and they have a few kids together.
For the film Avatar, she had to train for six months, including for martial arts, archery and horseback riding.
---
What contributed to Zoe Saldana's wealth
Zoe Saldana's wealth can be attributed to her success in the movie industry, as she has acted in many commercially successful films, including Avatar and the Marvel series of movies.
As of 2020, she is estimated to be worth around $20 million.
Ref: Wikipedia, Celebrity Net Worth
---
Other Celebrities: