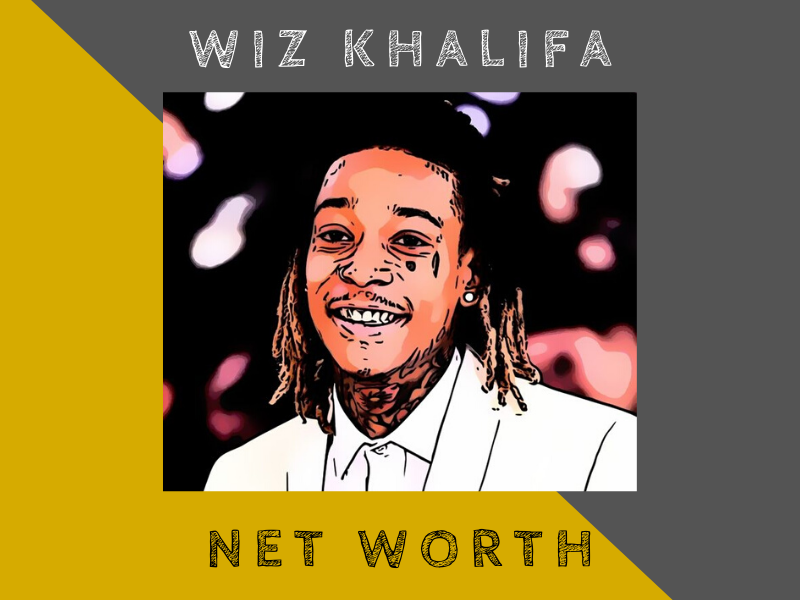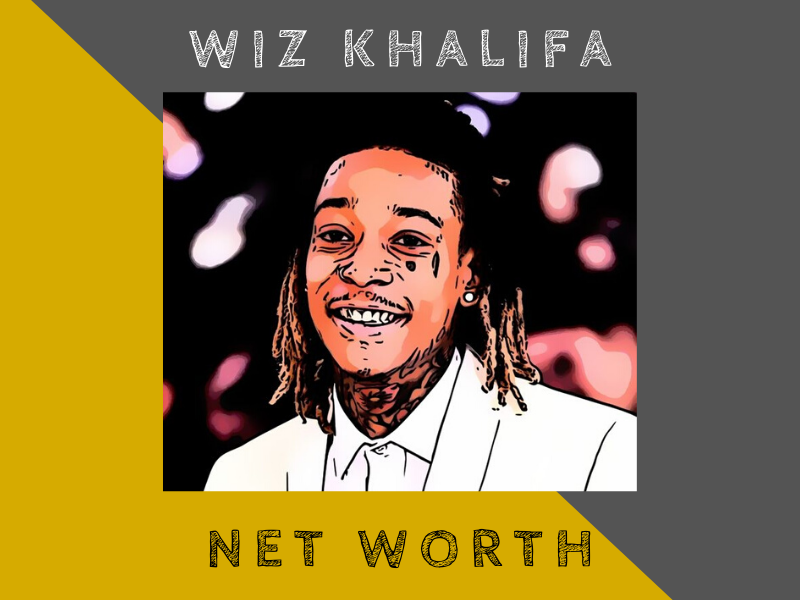 Overview
Wiz Khalifa is a successful American rapper, singer, songwriter and even actor. He has released many songs since 2006 but he's well known for his collaboration with Charles Puth in See You Again.
Wiz Khalifa is estimated to have a net worth of $60 million as of 2020.
---
Summary
| | |
| --- | --- |
| NET WORTH: | $60 MILLION |
| AGE: | 32 |
| DATE OF BIRTH: | 8 SEPTEMBER 1987 |
| NATIONALITY: | AMERICAN |
| PROFESSION: | RAPPER, SONGWRITER, SINGER, ACTOR |
| SOURCE OF WEALTH: | MUSIC, ACTING |
---
Early Life
Wiz Khalifa's birth name was Cameron Jibril Thomaz and he was born on the 8th of September, 1987 in North Dakota.
His parents were both serving in the military but they got divorced when Wiz was only around 3 years old.
He has lived in many countries including the UK, Germany and Japan before finally settling in Pittsburgh with his mother. Wiz schooled at the Taylor Allderdice High School.
Not long after, Khalifa wrote his own lyrics and he was still a teenager.
Wiz refers to wisdom and Khalifa is an Arabic word for successor. His name was also inspired by his granddad who was a Muslim.
When he was 15, he was already recording music in I.D. Labs and he was allowed to record for free as the studio was impressed by his lyrics.
---
Career
When Wiz Khalifa was 16, he was signed to Rostrum Records and began a period for artist development. He then released his debut mixtape Prince of the City: Welcome to Pistolvania. It then led to his first full album Show and Prove in 2006.
Even Rolling Stones magazine mentioned that Khalifa was an artist to watch in the same year.
Khalifa then joined Warner Bros. Records in 2007 and had two mixtapes, Grow Season and Prince of the City 2. His debut song under Warner Bros., Say Yeah, managed to hit no.25 on the Billboard Rhythmic Top 40 and no.20 on the Billboard's Hot Rap Tracks.
He finally left Warner Bros. Records in 2009 after several delays in his album.
In 2009, he even collaborated with Curren$y and opened for Wu-Tang Clan's U-God at the CMJ Music Marathon.
In 2010, he landed the title of Rookie of the Year by The Source. He even joined Yelawolf on a tour (Deal or No Deal Tour). He also released a mixtape Kush and Orange Juice which trended at no.1 on Twitter. It ranked no.1 on Google's hot search trends.
Wiz Khalifa then joined Atlantis Records in the same year and was also MTV's Hottest Breakthrough MC of 2010, beating out Nicki Minaj and J.Cole among others.
Khalifa's mainstream success was in between 2010 and 2012. His first single for Rostrum and Atlantis Records Black and Yellow hit no.1 on the US Billboard Hot 100. He also released his first studio album Rolling Papers in 2011.
The album managed to debut at no.2 on the US Billboard 200, selling close to 200k copies in the first week domestically.
Wiz had more collaborations during the period, including with Tinie Tempah and 50 Cent.
2013 until now, he has done a lot more collaborations and songs, including his well known See You Again with Charlie Puth. The song was made as a tribute to Paul Walker, and was then sung again for Kobe Bryant.
---
Highlights
Khalifa has had a lot of highlights in his career. Here are just a few of them.
Wiz has won awards for Top New Artist, Top Hot 100 Song and Top Rap Song with Billboard Music Awards, with a lot more nominations.
He has been nominated many times for the Grammy Awards but hasn't won yet.
Wiz has also been nominated for the Golden Globe Awards, MTV Europe Music Awards, MTV Video Music Awards and the People's Choice Awards.
He has also been nominated and won at the Teen Choice Awards.
Wiz has had many successful songs that did really well on the music charts.
---
Interesting Facts on Wiz Khalifa
Below are some interesting facts on Wiz.
Wiz got a tattoo of his stage name when he turned 17.
He apparently spends up to 10k a month just for weed and smokes weed daily.
The Pittsburgh City Council named December 12, 2012 as Wiz Khalifa Day.
His musical influences include Jimi Hendrix, The Notorious B.I.G., Camp Lo and Bone Thugs-n-Harmony.
---
What contributed to Wiz Khalifa's net worth
Wiz Khalifa has an estimated net worth of $60 million and they're probably mostly from his albums and concerts.
Source: Wikipedia, Celebrity Net Worth
---
Other Celebs: