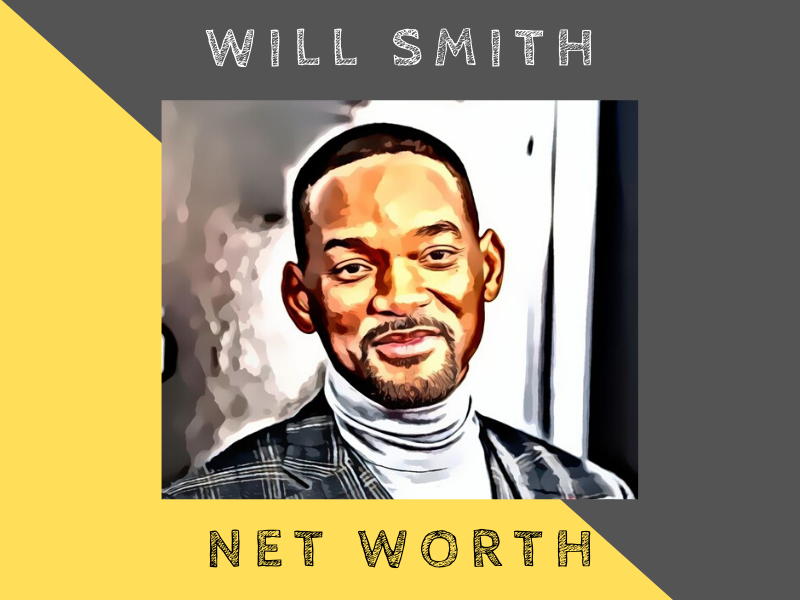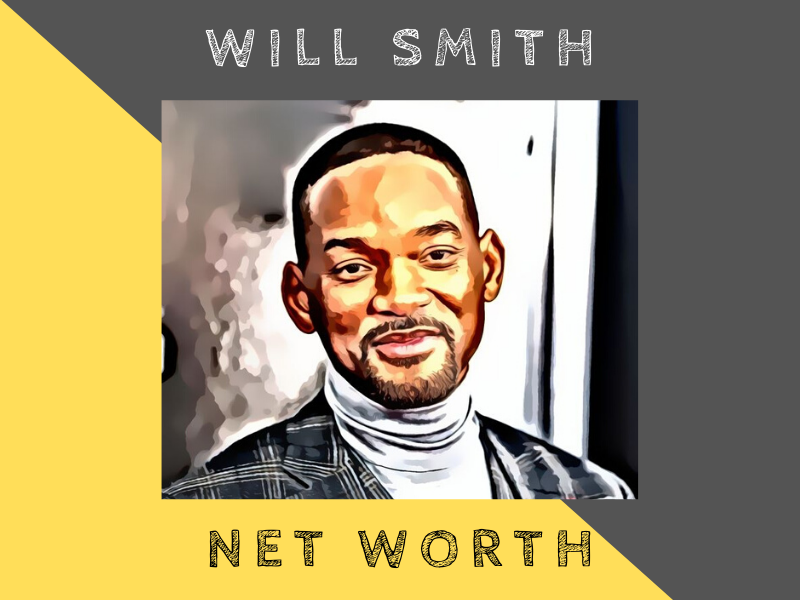 Overview
Will Smith is a famous American actor and rapper, and is known for many roles. He even received Academy Award nominations for Best Actor in The Pursuit of Happyness.
As of 2020, Will Smith is estimated to have a net worth of $350 million.
---
Will Smith Net Worth
| | |
| --- | --- |
| NET WORTH: | $350 MILLION |
| AGE: | 52 |
| DATE OF BIRTH: | 25 SEPTEMBER 1968 |
| NATIONALITY: | AMERICAN |
| PROFESSION: | ACTOR, RAPPER, PRODUCER, WRITER |
| SOURCE OF WEALTH: | MOVIES, TELEVISION |
---
Early Life
Will Smith was born in Philadelphia on the 25th of September 1968. His mother was a school board administrator and his father was a US Air Force veteran and engineer.
As a kid, he grew up in Wynnefield, part of West Philadelphia. He schooled at the Our Lady of Lourdes elementary school. Will later attended Overbrook High School.
Smith was apparently chosen for a scholarship at the Massachusetts Institute of Technology (MIT) but he wasn't interested as he wanted to be a rapper.
---
Career
The Fresh Prince era
Will Smith's career started out in 1985 when he MC-ed for DJ Jazzy Jeff & The Fresh Prince. He became the beatboxer of the group, and they were a trio.
Their first single was released titled Girls Ain't Nothing but Trouble. Russell Simmons and Jive Records noticed them and they released the first album Rock the House.
Smith and Townes received the Grammy Award for Best Rap Performance back in 1989 for Parents Just Don't Understand. They received another Grammy for the song Summertime which peaked at no. 4 of the Billboard Hot 100.
In 1990, Smith then had a sitcom The Fresh Prince of Bel-Air which was based around him. Till today, he is known as The Fresh Prince. Don Cheadle once appeared in his sitcom as well.
Music and film breakthrough
Will Smith's breakthrough in film was with Bad Boys, alongside Martin Lawrence. His first drama was with Six Degrees of Separation in 1993.
In 1996, Smith starred in the movie Independence Day which was the second highest grossing movie in history during the time. In 1997, he then starred with Tommy Lee Jones in Men in Black, where he played Agent J. He got the role after a few actors turned it down, including Friends' David Schwimmer.
Will began his solo music career when he did the theme song for Men in Black and it topped the charts around the world. His album Big Willie Style was certified platinum nine times. Will's single Getting' Jiggy wit It became his first no. 1 song on the Hot 100 by Billboard.
Major success
In 1998, he starred with Gene Hackman in Enemy of the State, with Jack Black in a supporting role.
Will was also supposed to play Neo in The Matrix but he gave up on that role and it went to Keanu Reeves. He then proceeded to act in Wild Wild West (1999), but the film was a disappointment in the box office.
His album for Wild Wild West, however, did really well. Will Smith later acted as Muhammad Ali in the 2001 Ali, which gave him nominations from Academy Award and Golden Globe Award.
Will proceeded to act and release songs for many movies, including Men In Black II and Bad Boys II. In 2006, he acted in The Pursuit of Happyness with his boy Jaden.
In 2007, he starred in I Am Legend which did really well on-screen, and in 2008, he starred as an anti-hero Hancock. A few years later, he appeared again in Men In Black 3 which was the last MIB movie for him.
From 2015 onward, Will Smith acted in many more movies, including Focus, Concussion, Suicide Squad, Bright and even Disney's Aladdin. His latest film in 2020 was Bad Boys for Life.
---
Highlights
Here are some of the highlights of his career.
He has been nominated for so many awards for film and television, including Academy Awards, Golden Globe Awards, SAG Awards and Teen Choice Awards.
Will Smith also won some of these awards, including in the MTV Movie Awards, Hollywood Film Awards and Teen Choice Awards.
For his music, he has been nominated and won many awards. He has picked up two Grammy Award wins among others.
He was also ranked as the most bankable star in the world by Forbes in the past.
---
Interesting Facts About Will Smith
Will Smith became a millionaire before he was even 20.
He interpreted his character in Independence Day based on Han Solo from Star Wars.
Will Smith married Jada Pinkett back in 1997.
He turned down the role of Neo in The Matrix for Wild Wild West.
He also received a Guinness World Record for the most public appearances within 12 hours.
---
What contributed to Will Smith's wealth
Will Smith's wealth can be attributed to his success in both acting and music. He first succeeded in television with The Fresh Prince of Bel-Air, but later became a huge hit in movies, always as the lead role.
His albums also did really well worldwide.
As of 2020, he is estimated to have a net worth of $350 million.
Source: Wikipedia, Celebrity Net Worth
---
Other Celebrities: