Episode 4 of Why Her? just released a few hours ago and the plot thickens.
The episode ended with Oh Soo-jae getting attacked by an unknown man at her place but she managed to call Gong Chan for help.
Here's a preview of episode 5 of Why Her.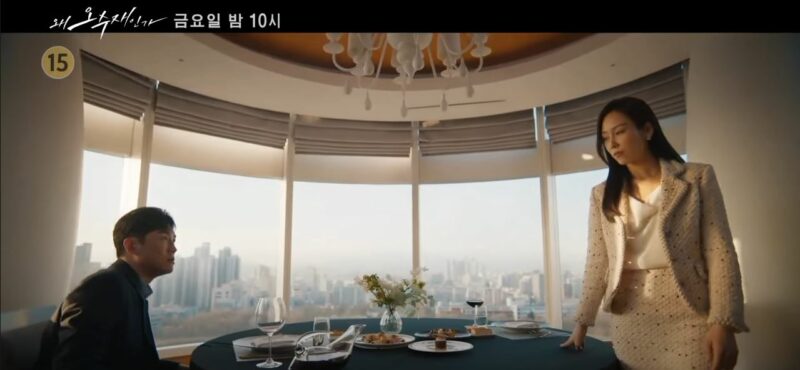 Episode 5 preview and release date
You can watch the preview of episode 5 of Why Her? using the YouTube link embedded below. Episode 5 will be released next week on Friday.
At the start of the preview, we see Soo-jae getting transported in an ambulance as she got hurt, with Gong Chan beside her.
Tae-kook seems to have gotten news that Soo-jae was attacked at her building but doesn't seem too fazed.
In another scene, Soo-jae seems to have recovered and she is seen checking a vehicle's blackbox to maybe find out more on the attacker. We also see Tae-kook reprimanding possibly the attacker, calling him dumb.
We also see Soo-jae talking to Han Ki-taek in a threatening way as she's probably referring to the attack on her.
Gong Chan then tells Soo-jae not to try to find the perpetrator as it's dangerous. He also seems to have gotten hold of the USB that is locked (the USB that everyone is trying to obtain). Gong Chan and Yoon-sang know that Soo-jae is looking for the USB. However, they said that they should try to unlock the USB first before telling her about it.
In the last scene, Soo-jae says an entree has to be served after the appetizer, and she tells Ki-taek to bring his boss to meet her (Chairman Han).
---
Related articles:
Why Her? (Korean Drama): Episode 4 Preview And Release Date