Episode 7 of Vincenzo continued with the second trial with Mr. Cassano pulling off another of his stunts.
While they managed to win the trial which resulted in big losses for Babel, the battle is far from over.
Here's the preview and release date for episode 8 of Vincenzo.
Episode 7 ending
Towards the end of episode 7, Cassano managed to strike a deal with Myung-hee which led to Cha-young getting released from the police station.
He also planned for Park Seok-do and his men to attack the plaza, and only target those in red. Cassano arranged for some tough guys to help stop the attack, just so it will be put on social media.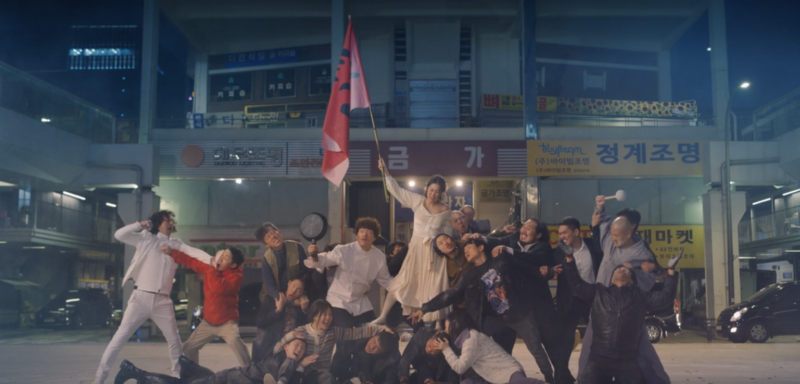 However, they all failed to come as someone was in direct contact with an infected patient. In the end, Geumga Plaza's business owners stepped up to fend off the attack.
Episode 8 preview and release date
Episode 8 of Vincenzo releases on the 14th of March. The air time in South Korea is 9 pm (GMT+9), and the Netflix release should be slightly later.
In the preview to episode 8, we see a new character in the drama. He seems to be an investor who wishes to invest in Babel. We also see Myung-hee threatening someone, saying she still has her case.
In another scene, we see the investor talking to Cassano's mother at the hospital. We're not sure what they're relations are at the moment.
Cha-young is also seen saying she knows a way to stop the investment and take down the president (of the company).
We also see Vincenzo and the group planning something, as the former meets up with the new investor.
In another scene, Chairman Jang seems to be taking a gun as his older brother Joon-wo has another plan in mind. We also see Cassano's mother and a blood splatter scene which may or may not be related.
Cassano and Cha-young rushes to the hospital and they seem to be down over something (possibly someone's death). Cassano is also heard saying he has to go back on his promise not to hurt anyone.
---
Related articles:
Vincenzo – Episode 7 Preview And Release Date