Episodes 13 and 14 of Vincenzo has been released this week and things get more dangerous for Mr. Cassano.
At the end of episode 14, he finds himself at gunpoint by his former rival Paolo.
Here's a preview and release date of episode 15 of Vincenzo.
Episode 14 ending
Towards the end of episode 14, Myung-hee came up with the idea to use Vincenzo's old rival from Italy. She even invited Paolo to Korea.
As Vincenzo heads to the rooftop during a drink with Cha-young, he finds himself followed by two gunmen.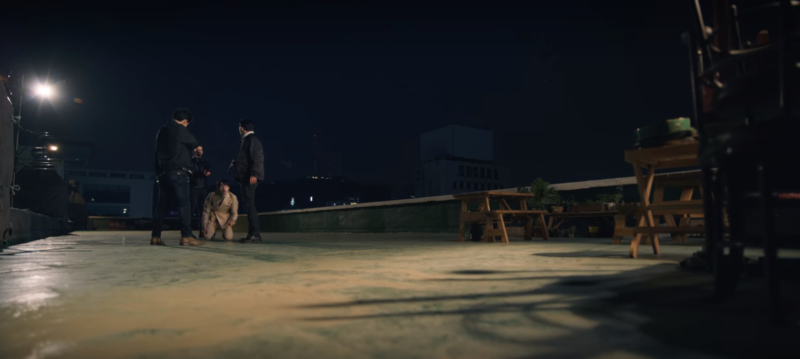 Vincenzo manages to snatch a gun and hold one of the guys hostage, but he was later attacked and Paolo appears in front of him.
Episode 15 preview and release date
Episode 15 of Vincenzo should release on the 10th of April 2021. The air time in South Korea is 9 pm (GMT+9), and the Netflix release should be a little later.
At the start of episode 15's preview, we see Cha-young beside a hospital bed, maybe because Vincenzo got injured. We also see people investigating the crime scene.
In the next scene, we see Vincenzo already drinking wine, as he probably manages to escape the rooftop free from any serious injury. We also see Myung-hee looking at her phone with a surprised look.
In another scene, Cha-young seems to be pretending to be a shaman or someone along those lines, as they probably have another plan up their sleeve to bring down Babel.
We also hear Han-seok saying "I think he is going to kill me now", possibly referring to Vincenzo after what had happened. Again, Han-seo seems to be injured, and it's usually caused by his brother Han-seok.
At the end of the preview, Han-seok says he has found Vincenzo's most precious thing, which is possibly his mother.
---
Related articles:
Vincenzo: Episode 13 Preview And Release Date