Episode 9 of Vincenzo was released hours ago and the suspense continues to build up.
Joon-wo from Babel finally shows no mercy when it comes to eliminating his threats.
Here's a preview and release date of episode 10 of Vincenzo.
Episode 9 ending
Towards the end of episode 9, Vincenzo and Cha-young realizes they're too late after discovering all the dead bodies at the safe house.
Director Gil who tried to cut a deal with Joon-wo was also killed off.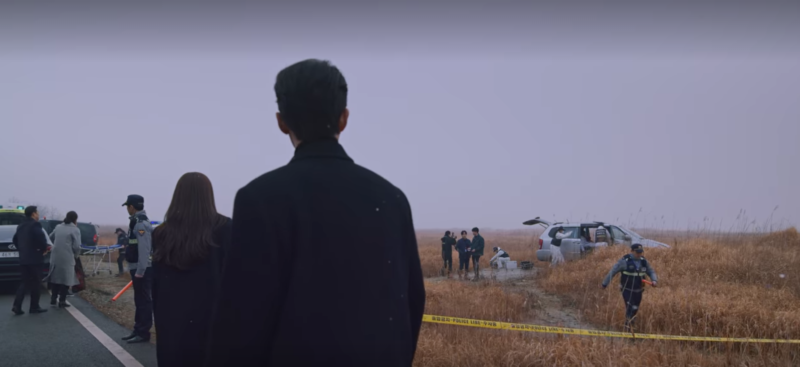 Apart from that, the family members of the Babel victims were found dead in their vehicle, in what looks like a suicide. It was probably staged by Babel as well.
Episode 10 release date and preview
Episode 10 of Vincenzo should release on the 21st of March. The air time in South Korea is 9 pm (GMT+9), and the Netflix release should be slightly later.
In the preview to episode 10, we hear Vincenzo saying it's not about justice, but his principle. We also see him and Cha-young interrogating some people. Cha-young then says she allows Vincenzo to break his principles for now.
In another scene, we see a group of men attacking the tenants of Geumga Plaza, probably to speed up the process of demolishing the building.
We also see tenants of the plaza plotting something against Wusang law firm. Jang Han-seo is also seen running away, looking afraid of something.
In the next scene, Jang Joon-wo finally realizes that Vincenzo was one of the top Mafia consiglieres in Italy. We also hear him saying he has to kill Vincenzo, or they'll get killed instead.
Cha-young is also heard asking "they know your true identity?". Vincenzo seems to be firing at some men as well.
At the end of the preview, Vincenzo is heard saying he knows who the true owner of Babel is.
---
Related articles:
Vincenzo – Episode 9 Preview And Release Date
Vincenzo – Episode 8 Preview And Release Date