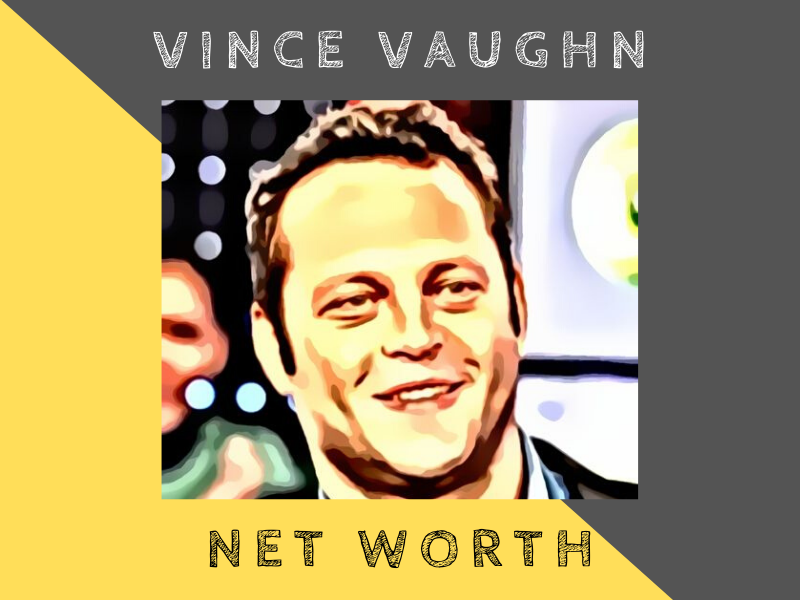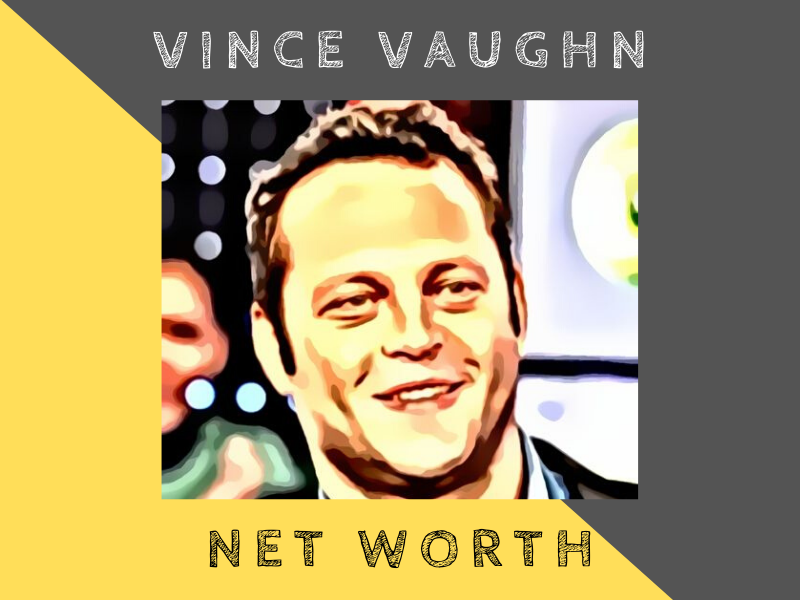 Overview
Vince Vaughn is an American actor, producer, comedian and screenwriter. He is best known for his movies Dodgeball, Wedding Crashers and The Break-Up.
As of 2020, Vince Vaughn is estimated to have a net worth of $50 million.
---
Vince Vaughn's Net Worth
| | |
| --- | --- |
| NET WORTH: | $50 MILLION |
| AGE: | 50 |
| DATE OF BIRTH: | 28 MARCH 1970 |
| NATIONALITY: | AMERICAN |
| PROFESSION: | ACTOR, PRODUCER, COMEDIAN, SCREENWRITER |
| SOURCE OF WEALTH: | MOVIES, TELEVISION |
---
Early Life
Vince was born on the 28th of March 1970 in Minnesota. His mother was a real estate agent and stockbroker who was ranked as one of the top money managers by Bloomberg magazine. His father was a salesman for a toy company.
Vince is of Lebanese, English, Italian, German and Irish ancestry. As a kid, he grew up in Buffalo Grove, but later moved to Lake Forest. He then attended Lake Forest High School.
Vaughn already decided to pursue acting back in 1987.
---
Career
Early work
Vince Vaughn began his career in a television commercial for Chevrolet back in 1988. He then moved to Hollywood and appeared in the series China Beach and CBS' Schoolbreak Specials.
His film debut was in 1993 when he acted in Rudy, with Jon Favreau. Vince later acted as the lead in 77 Sunset Strip but the project didn't make it.
His bigger role came in 1996 when he acted in Swingers with Jon Favreau again.
Breakthrough
Vince received further recognition after acting in Steven Spielberg's The Lost World: Jurassic Park. He then acted in the drama Return to Paradise and Clay Pigeons with Joaquin Phoenix. Not long after, he starred with Jennifer Lopez in The Cell.
Vince Vaughn continued to get roles, and later acted with Ben Stiller in both Starsky & Hutch and Dodgeball. He was then considered to be in the informal group Frat Pack, led by Ben Stiller, since they always appeared in movies together. The Frat Pack also includes Owen Wilson, Jack Black, Steve Carell, Luke Wilson and Will Ferrell.
Vince later acted in Thumbsucker, Be Cool, Mr & Mrs Smith (with Brad Pitt and Angelina Jolie), Wedding Crashers (with Owen Wilson), The Break-Up (with Jennifer Aniston) and in Fred Claus.
Since then, he has acted in more movies including The Dilemma, Into the Wild, Delivery Man (with Cobie Smulders), Couples Retreat, The Internship, Unfinished Business and Dragged Across Concrete.
Apart from movies, he also appeared on television, including in True Detective with Colin Farrell, F is for Family and Curb Your Enthusiasm.
---
Highlights
Here are some of the highlights of his career.
He has been nominated for many awards since 2001, including Blockbuster Entertainment Award, MTV Movie & TV Award, People's Choice Award and SAG Award.
Vince also won some of the awards, including Choice Movie Actor – Comedy by Teen Choice Award and Favorite Leading Man by People's Choice Award.
He has appeared in music videos, including We Are the World 25 for Haiti and Don't Wanna Know by Maroon 5.
---
Interesting Facts about Vince
Vince dated Jennifer Aniston for a short period of time.
In 2016, he trained Brazilian Jiu-Jitsu and has received a blue belt in 2018.
He married Kyla Weber in 2010 and has 2 children with her.
---
What contributed to Vince Vaughn's wealth
Vince Vaughn's wealth can be attributed to his success in movies and on television. He has acted in many commercially successful films like Dodgeball, The Break-Up and Wedding Crashers.
Vince is also from a wealthy family to begin with.
As of 2020, he is estimated to be worth around $50 million.
Ref: Wikipedia, Celebrity Net Worth
---
Other Celebrities: