Utopian.io is a new initiative by a guy who goes by the name @elear on Steemit. He left his high paying five-figures job to work on Utopian.io and it's a tremendous success on the Steemit platform.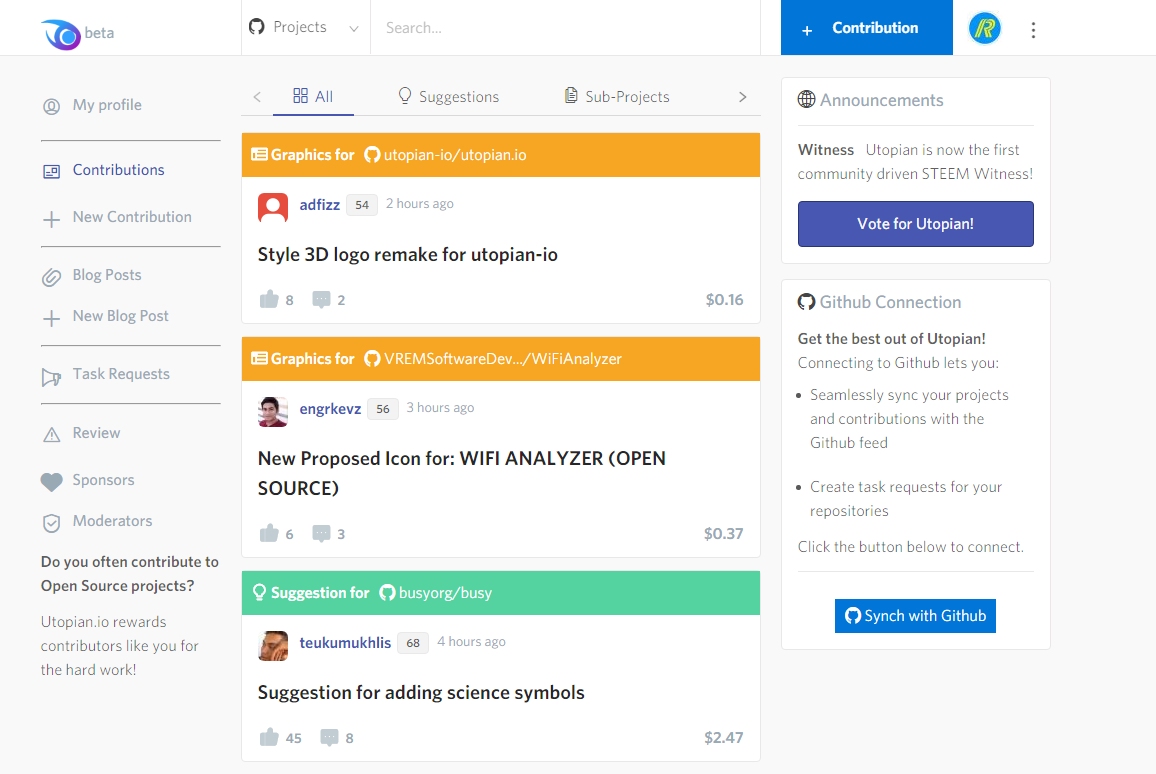 What is Utopian.io?
Utopian.io is a platform that basically rewards people for open source projects, whether you're a developer, a translator, a bug hunter, graphic designer or even if you just have ideas that you wish to share. Even ideas that improve existing open source projects or suggestions on new projects can be rewarded, even if you can't do the programming for it.
When you think of open source projects, you will immediately come across GitHub as it's the largest website that hosts open source projects. However, these developers and contributors to open source projects are not paid by GitHub. Most of them have to resort to selling completed products to make a living and for many, they don't earn enough. Utopian.io is going to change all of that.
How does Utopian.io pay you?
As Utopian.io is based on the Steem blockchain (my favorite blockchain), you will get rewarded by way of upvotes. You need to first create an account on Steemit and it may take a few days for approval. Once you're approved, you have to proceed to Utopian.io and connect your Steem account via Steem Connect. Just click the "Login" button on the Utopian website and you will be redirected to it.
You will need your account username and your active key / master key to connect your Steem account with Utopian.io.
Once you're done, you can start looking for projects to contribute to and the different categories of contribution.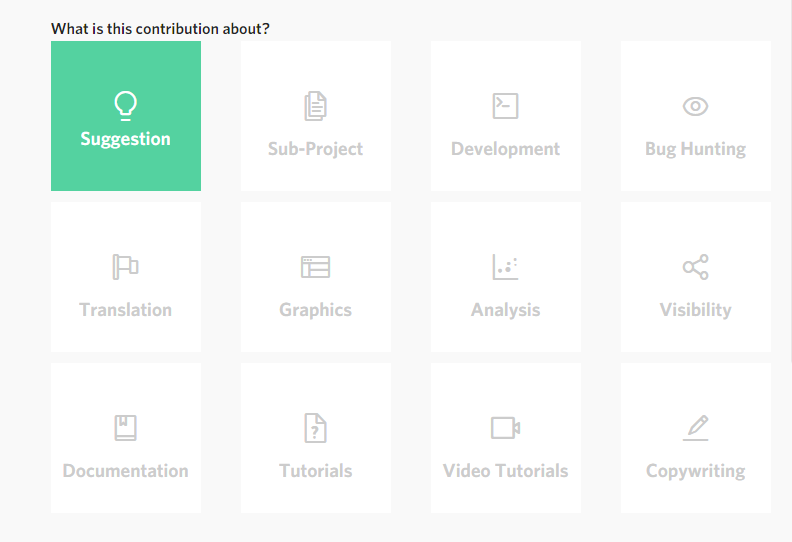 This is the contribution page and you have to choose properly which type of contribution you wish to make. If you're not a developer, perhaps translation, graphics, visibility, tutorials and suggestions are quite suitable. You don't need to be a programmer to contribute to Utopian.io and that's the beauty of it. Furthermore, since you already have a Steem account, you can blog and make money on Steemit as well. They're both based on the same Steem blockchain anyway. What a win-win situation it is!
Once you've done the contribution, you have to make a post via the Utopian website to enable them to reward you.
How much does Utopian.io pay?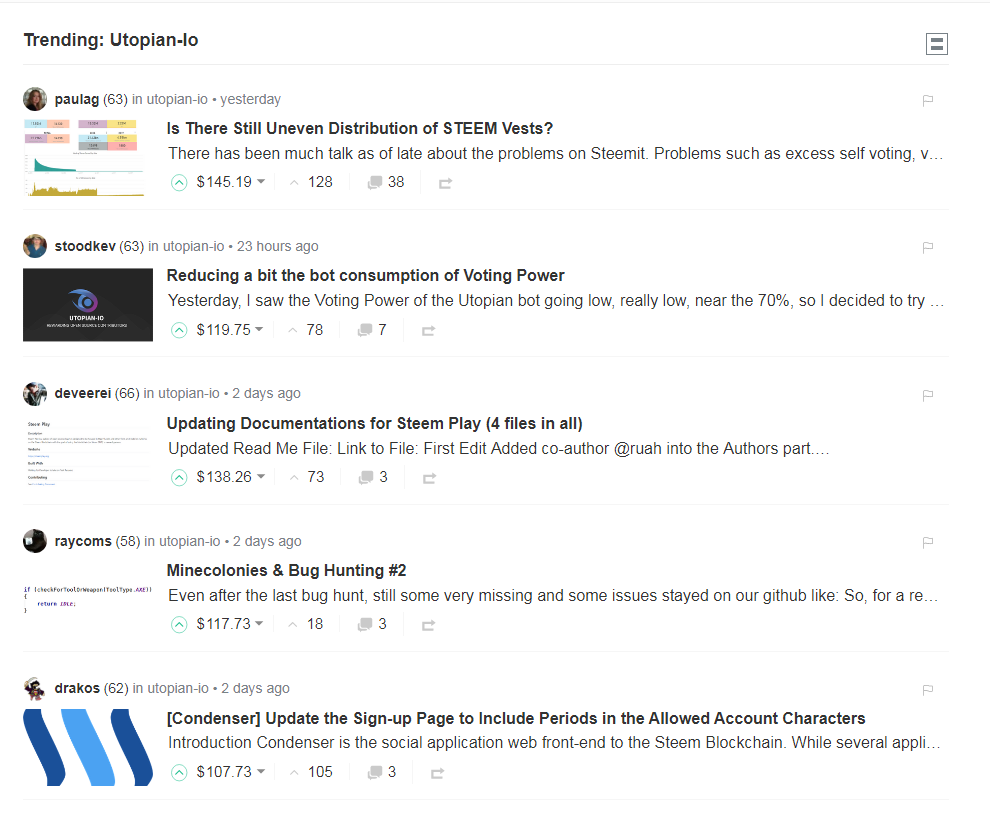 I have to first explain what the figures are, and you should understand this is if you're interested in blogging on Steemit as well.
Mining on Steem happens by way of upvotes, not by computer processing the way Bitcoin is mined. The more Steem Power you have, the bigger the upvote you can give. It's a great way to get investors to come in since more Steem Power equals to more influence.
The numbers on the post basically reflects the post payout. Around 25% of the rewards usually go to the curators (meaning the upvoters) and the other 75% goes to the author of the post. This means your payout is slightly lower than the number on the post.
Let's say you earn $100 on that post and get perhaps $75 after you minus the curator rewards. The remaining $75 is divided into Steem Power and SBD.
The division of Steem Power and SBD is not equal because the prices change according to the exchanges. Assume that you get 38 SBD from it. At the time of writing, 1 SBD is worth USD 7.73! This means you get USD 293.74 for SBD alone! The other half is converted into Steem Power and remains forever until you power it down into Steem. Steem is worth slightly more than $1. Not a bad payout huh?
I have to say though that payouts are not equal. It depends on how much the moderators think it's worth. I've seen translations get paid at about $39 (Steem Power and SBD) which is much higher than what freelance platforms offer. The lowest I've seen is about $10, which is still pretty good. It depends on how much effort has been put in and whether it's a relevant contribution.
Your post or contribution has to get approved as well, before you receive the vote from Utopian.io.
What if you only wish to contribute money?
You can actually be a sponsor for this whole initiative like some of these guys are.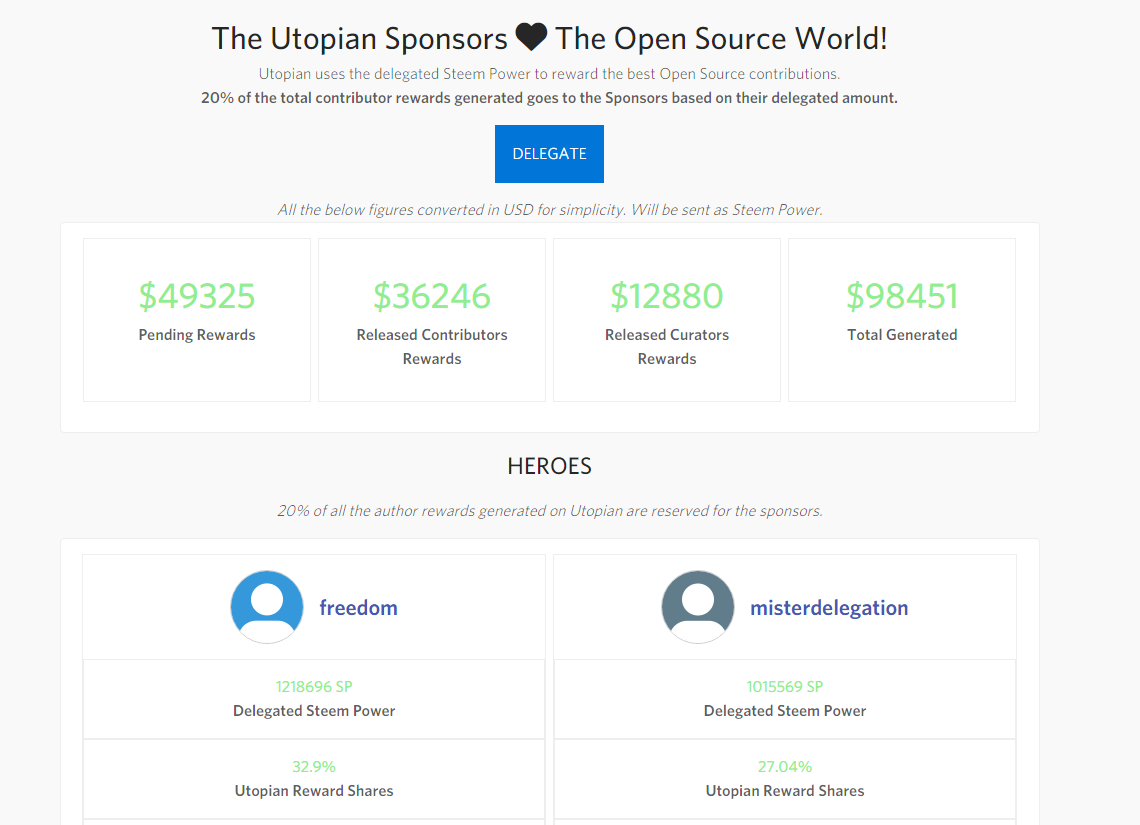 You get a percentage of payment in return for your sponsorship. To sponsor you need a Steem account and have some Steem Power in it. You can delegate as much as you want and the recommended amount is 1,000 Steem Power or more.
You get paid as well which is not bad at all.
In a nutshell
Utopian.io may change the whole landscape of open source projects since it actually rewards contributors. That is why I call it GitHub on steroids.
Disclaimer: This article is not to be taken as financial advice of any sort.