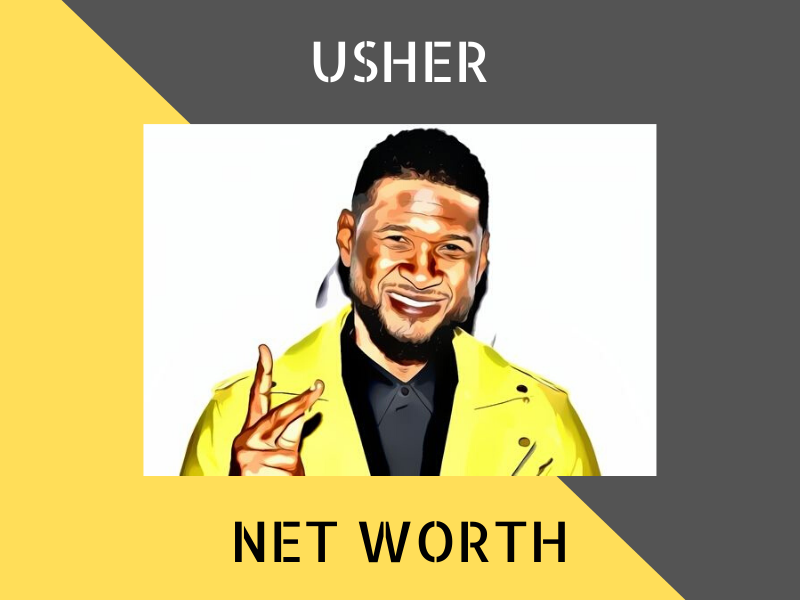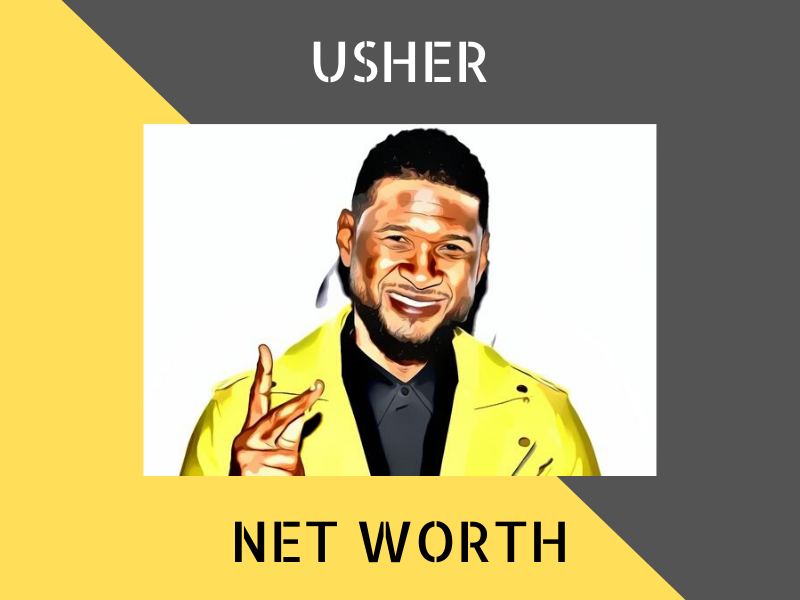 Overview
Usher is an American singer, songwriter, actor and dancer, and is one of the most well known R&B singers / rappers. He has released many successful singles including Yeah!, My Boo (with Alicia Keys), Love in This Club and OMG.
As of 2020, Usher is estimated to have a net worth of $180 million.
---
Usher's Net Worth
| | |
| --- | --- |
| NET WORTH: | $180 MILLION |
| AGE: | 42 |
| DATE OF BIRTH: | 14 OCTOBER 1978 |
| NATIONALITY: | AMERICAN |
| PROFESSION: | SINGER, SONGWRITER, DANCER, ACTOR, RAPPER |
| SOURCE OF WEALTH: | MUSIC, MOVIES, BUSINESS |
---
Early Life
Usher was born on the 14th of October 1978 in Dallas, Texas. He was raised in Chattanooga Tennessee but his father later left the family when he was only 1 year old.
He grew up with his mother, then step-father and half-brother. Usher also joined the youth choir in church when he was only 9 and his ability to sing was discovered then.
The family then moved to Georgia which was a better environment for singers. Usher schooled at the North Springs High School.
---
Career
Usher began his career at the age of 10 when he joined an R&B group NuBeginnings. He was later kicked out of the group but he managed to catch the attention of LaFace Records when he appeared in local singing competitions.
His debut album was released in 1994 titled Usher. Usher then became more popular when he released his second album in 1997 titled My Way. He got his first no. 1 single that time with Nice & Slow. His other songs My Way and You Make Me Wanna… also topped the charts.
Usher released his third album in 2001 titled 8701, and some of the top singles were U Remind Me, U Got It Bad and U Don't Have to Call. He managed to sell 8 million records worldwide and won two Grammy Awards for Best Male R&B Vocal Performance for two years in a row.
Established artist
In 2004, Usher released yet another album titled Confessions which established him as one of the best-selling artists after Y2K. He had four no. 1 singles titled Yeah!, Burn, Confessions Part II and My Boo. The RIAA certified the album Diamond.
He continued to release more albums including Here I Stand in 2008 and Raymond v. Raymond in 2010. Both of the albums debuted at the top of Billboard 200. It led to more top singles like OMG, Love in This Club, DJ Got Us Fallin' in Love and More.
Furthermore, Usher's songs There Goes My Baby and Climax both received Grammy Awards.
To date, Usher has sold over 75 million records globally and is one of the best selling artists in history. He has also won 8 Grammy Awards and 18 Billboard Music Awards. Billboard also named him one of the most successful artists in the 2000s decade.
Throughout his career, Usher has made many collaborations, including with Diddy, Nicki Minaj, Lil Jon, Ludacris, DJ Khaled, Justin Bieber, Jay-Z, Kanye West and Twista.
Other works
Usher has also involved himself with acting in both movies and television. He has acted in The Faculty (with Elijah Wood and Josh Hartnett), She's All That, Light It Up (with Forest Whitaker and Rosario Dawson), The Mix (with Kevin Hart), Texas Rangers (with Ashton Kutcher), Incredibles 2, Hustlers (with Jennifer Lopez and Constance Wu) and Hands of Stone (with Robert De Niro).
Usher has also acted on television including in Sabrina the Teenage Witch and American Dreams. He also appeared as a coach in The Voice (with Adam Levine, Blake and Shakira) and on similar shows like American Idol and Britain's Got Talent.
He was also involved with all kinds of businesses, including with MasterCard, Belvedere Vodka, Microsoft, Samsung, Pepsi (with Usain Bolt and Serena Williams) and so on.
Usher is also an investor and has invested in Cleveland Cavaliers, Mass Appeal Magazine, Hungry startup and Liquid I.V. Most of these investments were made with other celebrities like DJ Khaled, Demi Lovato, Jay-Z, Kevin Hart, Justin Bieber and so on.
Usher has also been involved with businesses, including restaurants. He also worked with Macy's, Tidal and Yoobi.
---
Highlights
Here are some of the highlights of his career.
He has received at least 556 award nominations so far which includes the American Music Awards, Grammy Awards, BET Awards, Guinness World Records, Billboard Awards and World Music Awards.
Usher has won at least 279 times including Best Male R&B Vocal Performance, Best Rap/Sung Collaboration, Best Contemporary R&B Album and Best R&B Performance in the Grammy Awards, among others.
He also has a star on the Hollywood Walk of Fame since 2016.
---
Interesting Facts about Usher
He has been featured in many of the "Sexiest Men" category by different magazines including Glamour.
Usher is recognized as an icon for R&B and is often named as King of R&B. He has influenced many artists including Chris Brown, Trey Songz, Drake, Jason Derulo, Justin Bieber and Ne-Yo.
He has dated many celebrities over the years including Naomi Campbell, TLC's Chilli Thomas and Tameka Foster.
---
What contributed to Usher's wealth
Usher's wealth can be attributed to many things including his success in the music industry, his movie roles, his television appearances and his many businesses, investments and brand endorsements.
As of 2020, he is estimated to be worth around $180 million.
Ref: Wikipedia, Celebrity Net Worth
---
Other Celebrities:
Ronald Slim Williams Net Worth