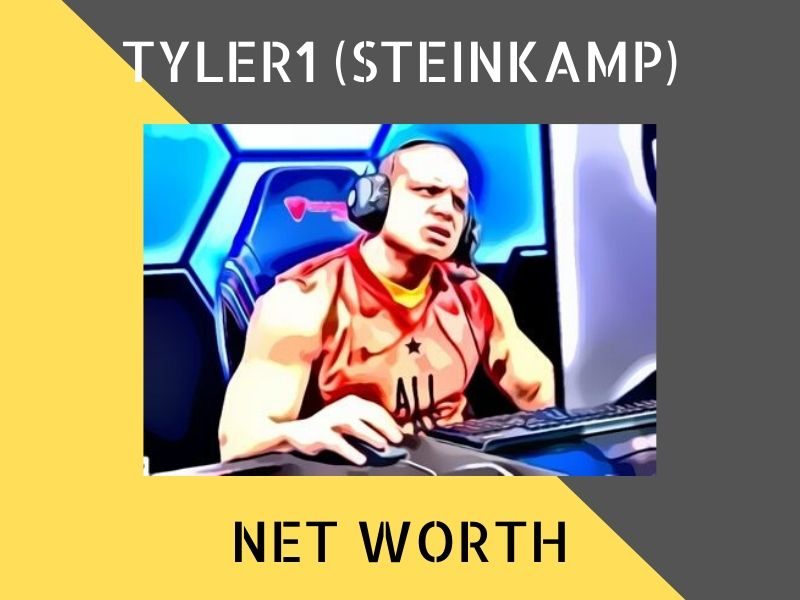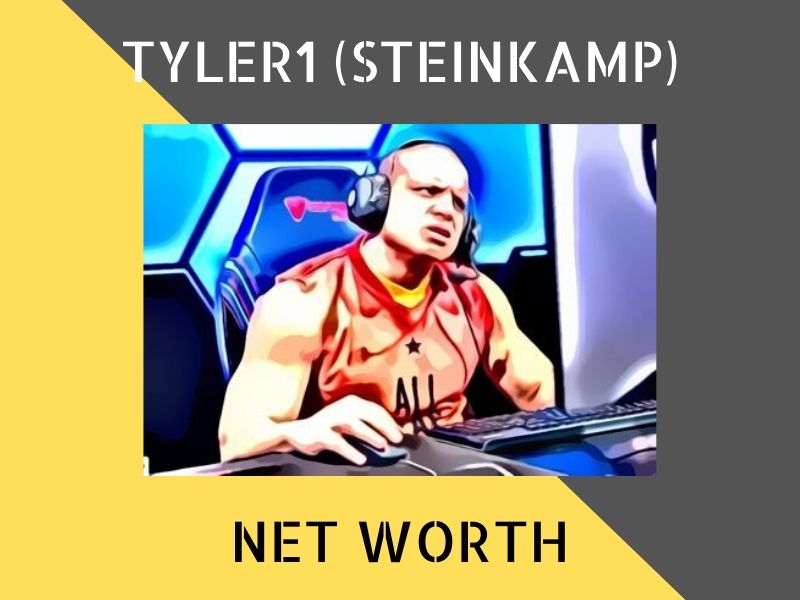 Overview
Tyler1 (Tyler Steinkamp) is an American streamer on Twitch and is a well known internet personality. He is best known for streaming League of Legends.
As of 2020, Tyler1 has an estimated net worth of $1 million.
---
Tyler1's Net Worth
| | |
| --- | --- |
| NET WORTH: | $1 MILLION |
| AGE: | 25 |
| DATE OF BIRTH: | 7 MARCH 1995 |
| NATIONALITY: | AMERICAN |
| PROFESSION: | TWITCH STREAMER, YOUTUBER |
| SOURCE OF WEALTH: | TWITCH, YOUTUBE |
---
Career
Steinkamp aka Tyler1 is a well known Twitch streamer on the game League of Legends. From 2014 to 2016, he had a modest following on the platform, but he later became more toxic. He verbally abused others, lost games on purpose and encouraged players to commit suicide.
His behavior was then punished by Riot Games who banned him from playing League of Legends.
After the ban, he continued to stream but on more eccentric stuff and also played a lot of PUBG.
In 2018, Steinkamp's ban from League of Legends was lifted and he started streaming the game again. He got a record of 382,000 concurrent viewers on the platform which broke Faker's record in 2017. His record was however controversially overshadowed by Dr DisRespect's stream later. He did however overturn the record with 410,000 concurrent views in 2018.
Tyler1 has over 30,000 paid subscribers on Twitch and almost hit 3 million followers on the same platform. On YouTube, he has over 2.1 million subscribers and has almost reached 300 million views in total as of the 1st of March 2020.
Tyler1 Championship
He is also known for hosting his own League of Legends tournament called the Tyler1 Championship Series (TCS). In 2017, he paid 10,000 to the winning team without any sponsors. In 2018, he paid 50,000 to the winners.
---
Highlights
Here are some of the highlights of his career.
Despite his controversial career, he has gained tens of thousands of paid subscribers and that amounts to a hefty pay check.
He also gets donations or Twitch bits during his stream.
Apart from that, he must have earned quite a bit from YouTube as well.
---
Interesting Facts about Tyler1
Tyler1 apparently played football back in Central Methodist Unviersity and he was called Waterbug, a nickname for a running back.
He was also apparently a computer science major in the same university.
A Riot Games employee who badmouthed him was apparently fired.
---
What contributed to Tyler1's wealth
Tyler1's wealth is mainly attributed to his success as a League of Legends streamer on Twitch. He has received plenty of paid subscribers and some donations on the platform.
He has also ventured in YouTube and amassed around 300 million views as of March 2020. That would have contributed to ad income.
As of 2020, he is estimated to have a net worth of $1 million.
Ref: Wikipedia, SVG
---
Other Celebrities: