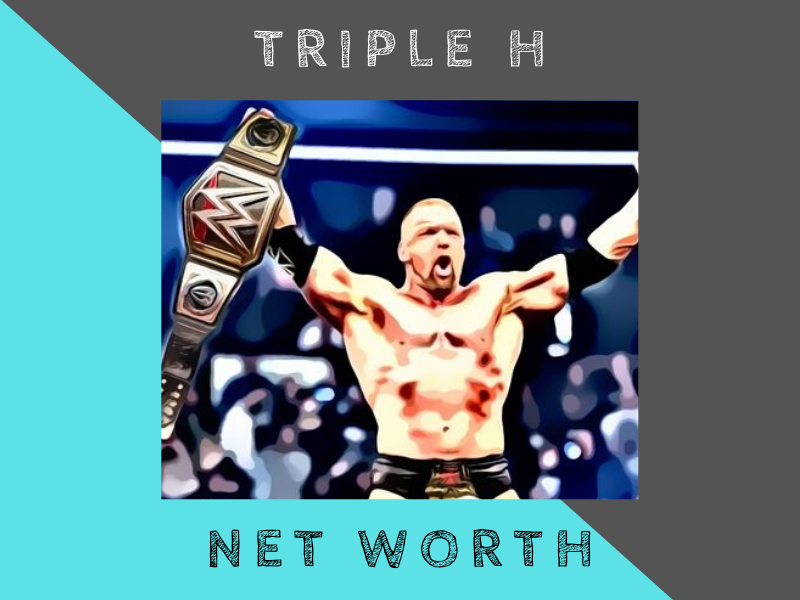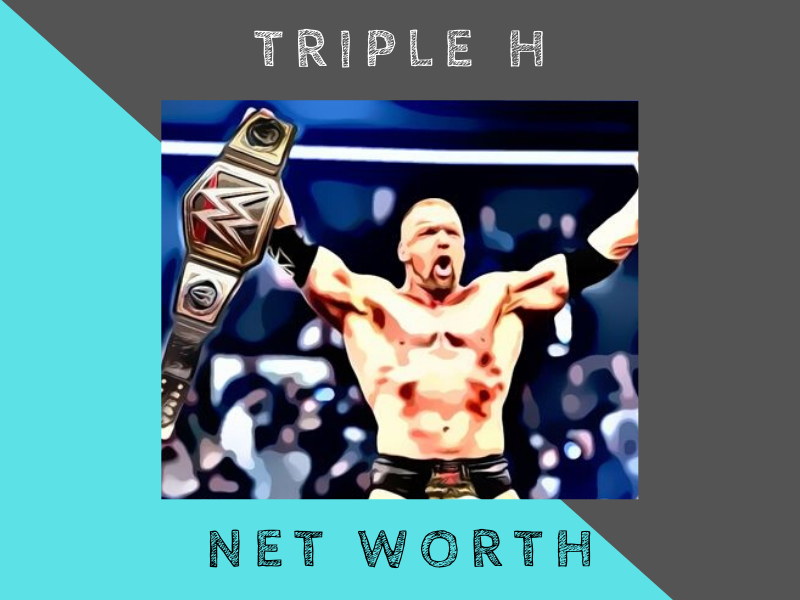 Overview
Triple H (Paul Levesque) is a well known American wrestler in the WWE and he is now the Executive Vice President of Talent, Live Events and Creative for WWE.
Paul is also the founder and producer of the NXT brand under WWE.
As of 2020, Triple H is estimated to have a net worth of around $150 million, if combined with his wife, Stephanie McMahon.
Triple H's Net Worth
| | |
| --- | --- |
| NET WORTH: | $150 MILLION (COMBINED WITH STEPHANIE MCMAHON) |
| AGE: | 51 |
| DATE OF BIRTH: | 27 JULY 1969 |
| NATIONALITY: | AMERICAN |
| PROFESSION: | BUSINESSMAN, WRESTLER, ACTOR |
| SOURCE OF WEALTH: | BUSINESS, WRESTLING |
---
Early Life
Triple H's real name is Paul Michael Levesque and he was born on the 27th of July, 1969, in Nashua of New Hampshire. He began watching wrestling when he was only five years old.
Paul schooled at the Nashua South High School and was active in basketball and baseball.
In 1987, he proceeded to join bodybuilding competitions and also won the 1988 Mr. Teenage New Hampshire contest when he was only 19.
He initially worked as a gym manager in Nashua, but later met world champion Ted Arcidi, and Ted was with WWE at the time.
Paul kept persuading Arcidi to be introduced to Killer Kowalski, an ex-wrestler who owned a profession wrestling school in Malden.
---
Career
Triple H's career sort of began in 1992 as he trained in Killer Kowalski's school. Wrestlers like Chyna and Perry Saturn were his mates in school.
He initially debuted in 1992 under the name Terra Ryzing in the International Wrestling Federation (IWF). In the same year, he won the IWF Heavyweight Championship.
After the IWF, he joined the World Championship Wrestling from 1994 to 1995. He had a few name changes during the time and was asked to even speak with a French accent. He used his well known move – the Pedigree during this time. McMahon watched his match and later offered him a job at WWF (now WWE).
When he joined WWF, he became popular and was known for his group D-Generation X. The group was formed by Shawn Michaels. It was also a major part of the Attitude Era. He won his first WWF Championship back in 1999 and became a main fixture.
During his time wrestling at WWF / WWE, he has won may championships, including the Intercontinental Championship for five times and the World Tag Team Championship for two times.
Apart from wrestling, he also has a business career. In 2010, he was promoted to Executive Senior Advisor in WWE. In 2011, he then became the Executive Vice President, Talent and Live Events.
Triple H's role was to oversee many departments including the training of performers and management of worldwide recruitment.
He also founded NXT in 2012, and was praised for his move in growing the brand of not just NXT, but WWE as a whole.
Later in 2013, he got a promotion to Executive Vice President of Talent, Live Events and Creative. This meant he had an additional role in the WWE creative direction and story-lines.
---
Highlights
Here are some of the highlights of Triple H's career.
He has received honors such as Class of 2015 for the International Sports Hall of Fame and also Metal Hammer's Spirit of Lemmy Award in 2016.
He has won so many championships including the Unified WWE Tag Team Championship, World Heavyweight Championship and WWF European Championship. Triple H is also the 7th Triple Crown Champion.
Apart from wrestling, Triple H has involved in films like Blade: Trinity, Surf's Up 2: WaveMania and Inside Out.
---
Interesting Facts on Triple H
Triple H married Stephanie McMahon both on-screen and in real life. His father-in-law is Vince McMahon, the CEO of WWE.
H in Triple H stands for Hunter Hearst Helmsley.
Chyna and Perry Saturn were from the same wrestling school as him.
Triple H was the first World Heavyweight Champion back in 2002.
His nickname The Game was initially meant for Owen Hart back then. Unfortunately, Owen passed away as he fell down during a pay-per-view.
---
What contributed to Triple H's net worth
Triple H's net worth is mostly attributed to his earnings from his wrestling career and his stocks in the WWE company. He is also one of the richest in the WWE.
That said, most of the wealth is currently held by his wife Stephanie McMahon.
Combined with Stephanie, Triple H has an estimated net worth of $150 million in 2020.
Source: Wikipedia, Celebrity Net Worth
---
Other Celebs: