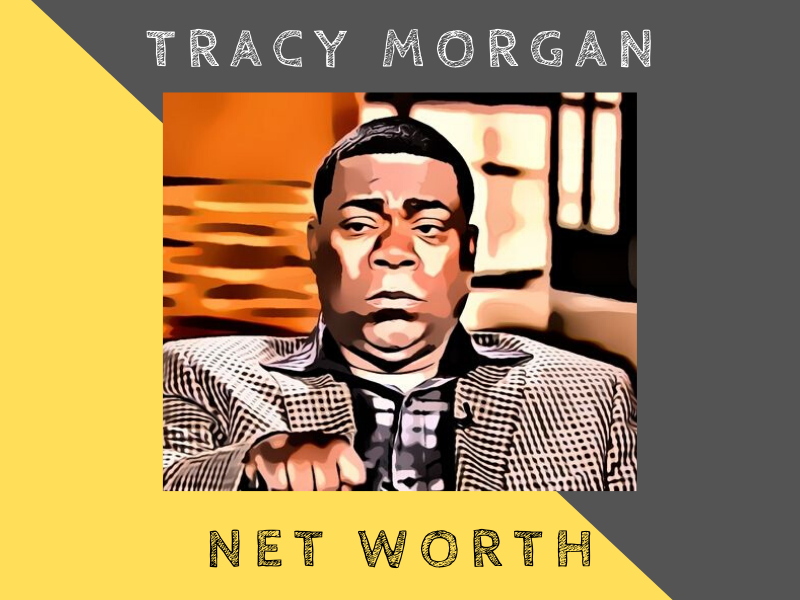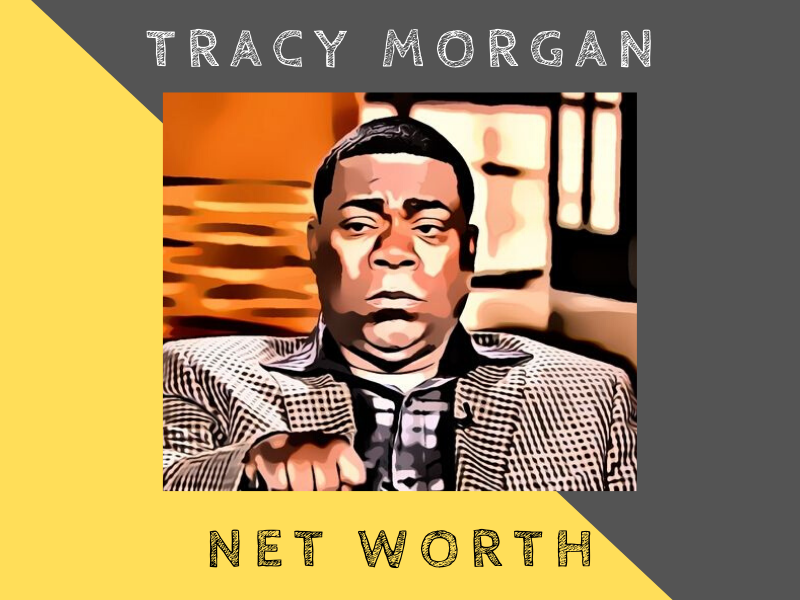 Overview
Tracy Morgan is an American actor, voice actor, and comedian who features on Saturday Night Live and 30 Rock.
Many comedy and movie fans would recognize him for his distinct humor wherever he features.
His life, in general, has been a rough patch with tragedies and health problems, but his career has always been intact.
As of 2020, Tracy Morgan's net worth is estimated to be around $50 million.
---
Tracy Morgan's Net Worth
| | |
| --- | --- |
| NET WORTH: | $50 MILLION |
| AGE: | 51 |
| DATE OF BIRTH: | 10 NOVEMBER 1968 |
| NATIONALITY: | AMERICAN |
| PROFESSION: | ACTOR, COMEDIAN |
| SOURCE OF WEALTH: | ACTING, TELEVISION |
---
Early Life
Tracy Morgan was born in the Bronx, and bred in Bedford Stuyvesant, Brooklyn. Out of five children, he is the second to his mother Alicia Warden, and his father, Jimmy Morgan.
Tracy Morgan's father was once a musician after returning from the Vietnam War and becoming a heroin addict. This drug addiction pushed Jimmy to leave Tracy and the rest of the family when the actor was just six years old.
The name 'Tracy' was given to the actor in honor of his father's platoon mate who died in the Vietnam War.
For school, Tracy Morgan attended DeWitt Clinton High School and he married his girlfriend, Sabrina, with whom he had a son. He then had to go into crack business to earn a living.
When he was 17 years old, his father developed AIDS through a needle. Tracy thought it best to support his dying father in every way he could.
Jimmy Morgan died at age 39 in November 1987.
---
Career
Tracy Morgan began performing comedy on the streets after his best friend was killed during the crack business. He honored his friend by leaving the shady business and going into comedy as he had always suggested.
Morgan's sense of humor had always been with him long before anyone saw him on screen. Like his father honored his friend who was killed in the Vietnam War, Tracy decided to take his late friend's advice and go into comedy.
His first time on screen was his role in Martin as Hustle Man. This character always sold items in the neighborhood and greeted everyone with the famous phrase "What's happ'n, chief?".
Between 1992 and 1994, Tracy Morgan featured in a sketch-comedy show called Uptown Comedy Club in Harlem.
In 1995, he began to feature in HBO series like Snaps and Def Comedy Jam. Then in 1996, he joined the cast of Saturday Night Live until 2003. In 2009, he returned to the show and then became a part-time cast member due to other commitments.
Between 2006 and 2013, Tracy Morgan joined the cast of 30 Rock, playing a character called Tracy Jordan. This character was his replica, especially seeing the name similarity.
For many succeeding years, Morgan featured in many movies such as Are We There Yet?, Superhero Movie, Little Man, and other notable movies.
He has featured in commercials for ESPN NFL 2K, ESPN NBA 2K, and ESPN NHL 2K. Also, he hosted the 2013 Billboard Music Awards and the VH1 Hip Hop Honors Awards for two successive years.
In 2018, Tracy Morgan started to feature as the major cast in a comedy series, The Last O.G, also featuring Tiffany Haddish, and it currently airs on TBS.
---
Highlights
Below are some of the highlights in Tracy's career.
Popular TV Shows
Martin (1994-1996)
Saturday Night Live (1996-2003)
30 Rock (2006-2013)
Film
A Thin Line Between Love and Hate (1996)
Half Baked (1998)
Bamboozled (2000)
How High (2001)
WaSanGo (2001)
Jay and Silent Bob Strike Back (2001)
Frank McKiusky, C.I (2002)
Head of State (2003)
The Longest Yard (2005)
Are We There Yet? (2005)
Little Man (2006)
VH1's Totally Awesome (2006)
Farce of the Penguins (2006)
First Sunday (2008)
Superhero Movie (2008)
G-Force (2009)
Deep in the Valley (2009)
Cop Out (2010)
Death at a Funeral (2010)
The Other Guys (2010)
Rio (2011)
The Son of No One (2011)
Chick Magnet (2011)
Why Stop Now? (2012)
Rio 2 (2014)
The Boxtrolis (2014)
Top Five (2014)
Accidental Love (2015)
The Night Before (2015)
Fist Fight (2016)
The Clapper (2017)
The Star (2017)
What Men Want (2019)
Scoob! (2020)
Coming 2 America (2020)
Award Nominations
Emmy Awards for Outstanding Supporting Actor in a Comedy Series, 30 Rock (2006)
Image Awards for Outstanding Supporting Actor in a Comedy Series, 30 Rock (2007)
Image Awards for Outstanding Supporting Actor in a Comedy Series, 30 Rock (2008)
Emmy Awards for Outstanding Guest Actor in a Comedy Series, Saturday Night Live (2016)
---
Interesting Facts On Tracy Morgan
Tracy Morgan admits that the TV personalities who influence his comedy are Martin Lawrence, Carol Burnett, Eddie Murphy, Jackie Gleason, and Richard Pryor.
The actor published his autobiography I Am the New Black, and it gives details about his life growing up and establishing his career.
Tracy Morgan has been through a lot of health problems – he has been diagnosed with diabetes, and also struggled with alcohol abuse. In 2010, he received a kidney transplant.
He has been a voice actor for popular animations like The Simpsons, Bubble Guppies, and the film Rio.
Tracy Morgan married his girlfriend while still in high school and had to go through every means to raise his son.
He started entertaining people with comedy on the streets after his best friend was murdered in the crack business.
Tracy joined the comedy cast in Saturday Night Live and then created his show, the Tracy Morgan Show, in 2003.
---
What contributed to Tracy's Net Worth
Tracy Morgan has always had his bearing in the comedy world, and his TV appearances never go without a laugh.
The actor has been through so many troubles and tragedies, but he stands strong and forges ahead with his career.
His net worth can be attributed to various sources including his acting career and television appearances.
As of 2020, he is estimated to be worth $50 million.
---
Other Celebs:
Megan Thee Stallion's Net Worth