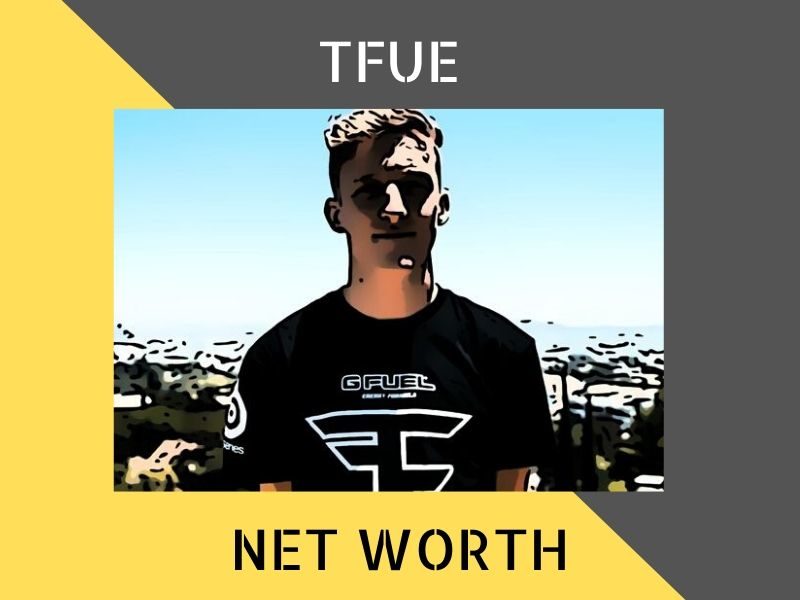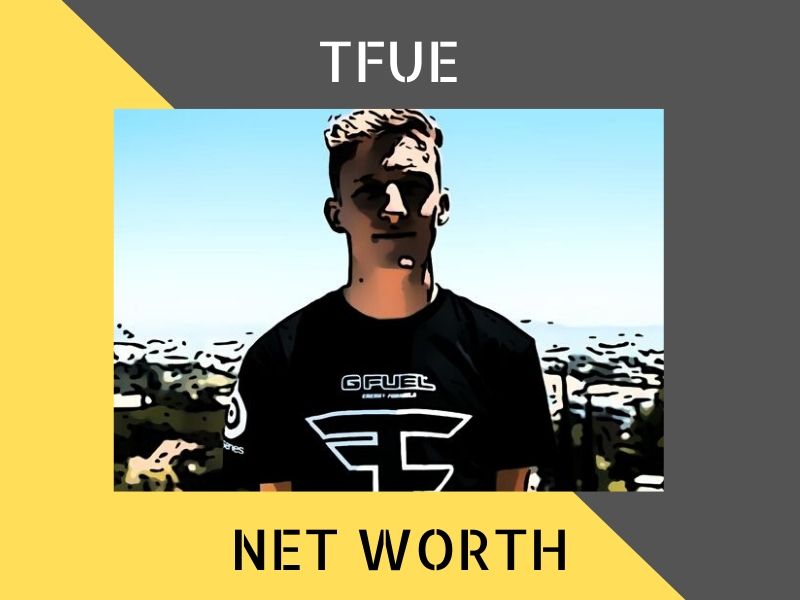 Overview
Tfue (Turner Ellis Tenney) is an American live streamer, pro gamer, YouTuber and internet personality. He is best known for gaming.
As of 2020, Tfue has an estimated net worth of $6 million.
---
Tfue's Net Worth
| | |
| --- | --- |
| NET WORTH: | $6 MILLION |
| AGE: | 22 |
| DATE OF BIRTH: | 2 JANUARY 1998 |
| NATIONALITY: | AMERICAN |
| PROFESSION: | YOUTUBER, LIVE STREAMER, INTERNET PERSONALITY, PRO GAMER |
| SOURCE OF WEALTH: | TWITCH, YOUTUBE |
---
Early Life
Turney Ellis Tenney was born on the 2nd of January 1998 and he hails from Indian Rocks Beach, Florida.
---
Career
Turney already loved video games at a young age and he started playing Halo as his first FPS. He is now known as Tfue online.
After Halo, Tfue joined the battle royale frenzy. He also appeared in his brother's YouTube channel named Joogsquad PPJT. Tfue then launched his own YouTube channel on the 23rd of May 2014. In March 2020, he has reached 11.5 million subscribers and gained over 1.1 billion views on his YouTube channel.
Tfue also joined Twitch a long time ago and has over 7.5 million followers as of March 2020. He is well known as one of the best Fortnite players on the platform. Fortnite was also the game that exploded his popularity.
In 2018, Tfue joined the FaZe clan which is a popular online group that specializes in eSports. They play games like CS, Call of Duty, Overwatch, PUBG, Fortnite and so on.
FaZe is also a big group on YouTube and you may have encountered some of their videos.
Controversy
Tfue was also banned on Twitch for a month for alleged racial slur but his account was given back after a review. Not long later, he received a permanent ban from Epic Games for selling and buying Epic accounts.
In 2019, there was controversy again when Tfue filed a lawsuit against FaZe Clan and claimed they pressured him to live with them and be involved with underage drinking and illegal gambling, among others.
---
Highlights
Here are some of the highlights of his career.
He has won many Fortnite competitions including placing first for NerdOut's Anything Goes, Fortnite Fall Skirmish: Week 6 – TwitchCon Finals and Fortnite Fall Skirmish: Weeks 2 & 4 – North America.
Tfue also gained the reputation of one of the top Fortnite players alongside Ninja.
---
What contributed to Tfue's wealth
Tfue's wealth can be attributed partially to his winnings over the years in Fortnite competitions. His other big source of income is probably the Twitch subscribers and donations, YouTube ads and maybe sponsors.
As of 2020, he is estimated to be worth around $6 million.
Ref: Wikipedia
---
Other Celebrities: