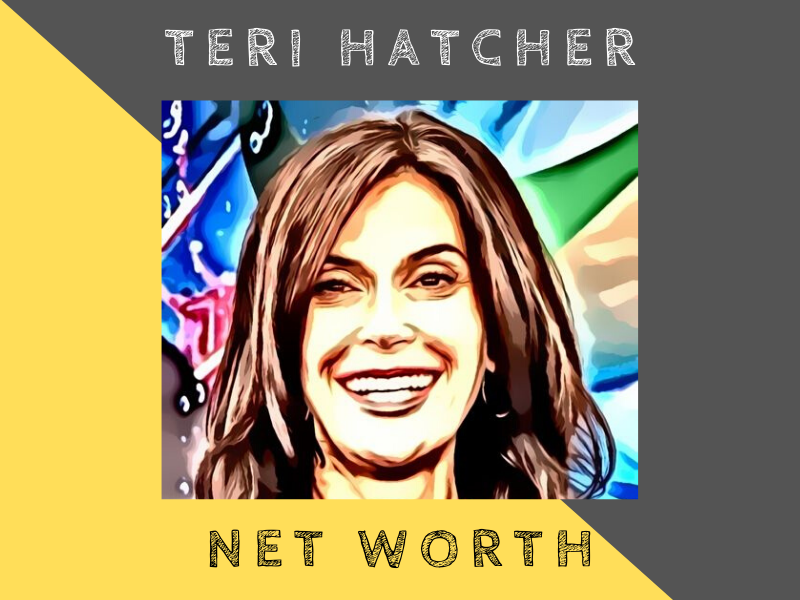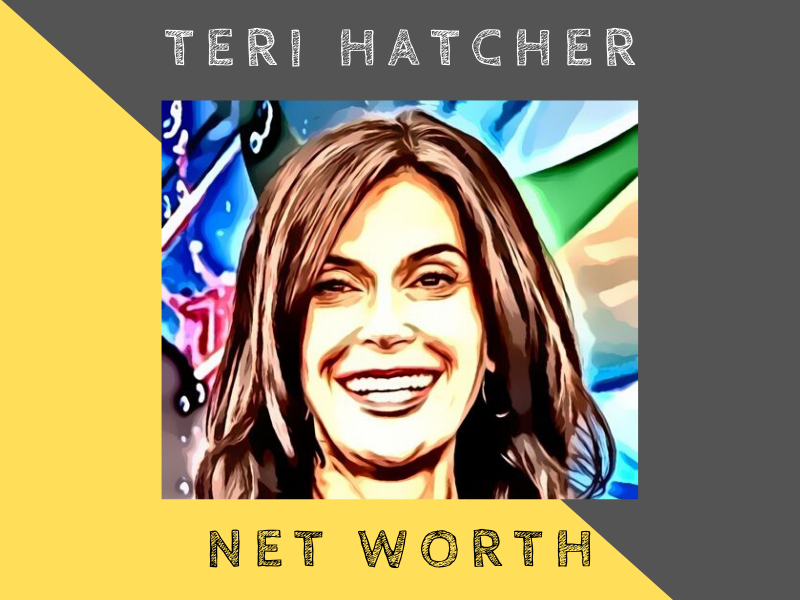 Overview
Teri Hatcher is an American actress who is best known for her roles in Desperate Housewives and Lois & Clark: The New Adventures of Superman. She is also a writer, singer and presenter.
As of 2020, Teri Hatcher is estimated to have a net worth of $50 million.
---
Teri Hatcher Net Worth
| | |
| --- | --- |
| NET WORTH: | $50 MILLION |
| AGE: | 56 |
| DATE OF BIRTH: | 8 DECEMBER 1964 |
| NATIONALITY: | AMERICAN |
| PROFESSION: | ACTRESS, PRESENTER, WRITER, SINGER |
| SOURCE OF WEALTH: | ACTING |
---
Early Life
Teri Hatcher was born in Palo Alto, California, on the 8th of December 1964. Her mother was a computer programmer at Lockheed Martin and her father was a nuclear physicist and electrical engineer.
Teri is of many descents including English, Welsh, Irish, Syrian and Czech thanks to her parents. As a kid, she grew up in Sunnyvale, California, and even took ballet lessons at the San Juan School of Dance.
Teri went to De Anza College, and studied engineering and mathematics.
---
Career
Teri initially began studying acting at the American Conservatory Theater. She also had different jobs.
In 1984, she became a cheerleader with the San Francisco 49ers. Later, she joined the cast of The Love Boat, and played as Amy. It was mainly a dancing and singing role.
In between 1986 and 1989, she also had roles in a few episodes of MacGyver and played a talkative character.
Since then, she had many other roles and guest appearances, including in Karen's Song, Star Trek: The Next Generation, L.A. Law, The Big Picture, Murphy Brown and The Cool Surface.
Superman breakthrough
Teri Hatcher's breakthrough came in 1993 when she guested in the popular show Seinfeld. She played as Jerry's ex. It then landed her a main role in Lois & Clark: The New Adventures of Superman, as Lois Lane herself.
She became popular after the show started and the television series ran from 1993 to 1997. After she became more popular, she also starred in James Bond's Tomorrow Never Dies.
Teri was voted in FHM as the world's sexiest woman back in 1997 and appeared in the list in several other years. Other magazines also featured her for similar categories.
Desperate Housewives' era
In 2004, she achieved commercial success when she was cast as the lead role of Susan in Desperate Housewives. Her co-stars included Felicity Huffman, Marcia Cross and Eva Longoria.
During her time with the show, she apparently earned six figures per episode, just like her co-leads. She won the Best Actress in a Musical or Comedy Golden Globe Award and the SAG award in the same category for her role.
Teri also wrote her own book titled Burnt Toast: And Other Philosophies of Life back in 2006.
Apart from that, she had performed The Beatles' Good Night on a charity album in 2006. She also sang Carrie Underwood's Before He Cheats in 2008's Idol Gives Back.
In 2018, Teri created a YouTube channel named Hatching Change.
---
Highlights
Here are some of the highlights of her career.
She has been nominated for many awards including by Golden Globe Awards, People's Choice Awards and Primetime Emmy Awards.
Teri Hatcher also won several awards for Desperate Housewives, including the Screen Actors Guild Awards and the Golden Globe Awards.
She was placed in the Hottest Women of all time by Men's Health and also in the FHM's Sexiest Women list.
---
Interesting Facts about Teri Hatcher
She has appeared in every episode of Desperate Housewives, alongside two other main cast.
Teri apparently loves fishing since she was young.
She has done voice acting in animated films such as Planes and Planes, Fire & Rescue.
---
What contributed to Teri's net worth
Teri Hatcher's net worth can mainly be attributed to her success in acting. Her role in Desperate Housewives alone was already netting in six figures per episode, which was one of the highest salaries for TV stars back then.
As of 2020, she is estimated to have a net worth of $50 million.
Source: Wikipedia, Celebrity Net Worth
---
Other Celebrities: