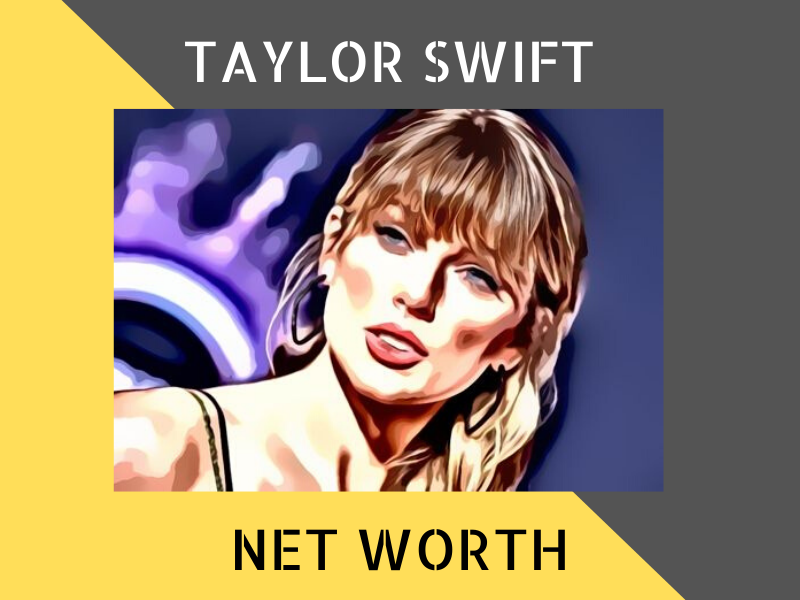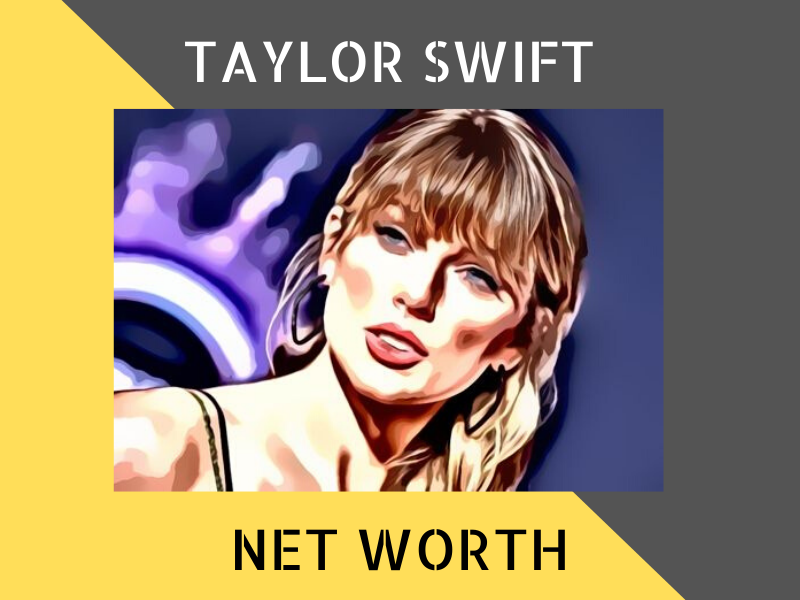 Overview
With the love and breakup songs that have ruled the millennial years, Taylor Swift's songs are known for influencing teenage girls and their love lives.
Taylor Swift is an American singer-songwriter born on the 13th of December 1989. She sings narratives that reveal what happens in her life, and the media is always up for the stories.
Swift has won many awards that place her among the top wealthiest female celebrities. Her net worth in 2020 is an estimated $360 million.
---
Taylor Swift's Net Worth
| | |
| --- | --- |
| NET WORTH: | $360 MILLION |
| AGE: | 31 |
| DATE OF BIRTH: | 13 DECEMBER 1989 |
| NATIONALITY: | AMERICAN |
| PROFESSION: | SINGER-SONGWRITER |
| SOURCE OF WEALTH: | MUSIC |
---
Early Life
Taylor Swift was born in Reading, Pennsylvania to father, Scott Kingsley Swift, and mother, Andrea Gardner Swift. Her father was a stockbroker for Merrill Lynch, while her mother was previously a mutual fund marketing executive.
The singer has a younger brother, Austin Kingsley Swift, who is also in the entertainment business as an actor. They are of Scottish descent.
During her early years, Taylor Swift attended Alvernia Montessori School and The Wyndcroft School. Later on, her family moved to Wyomissing, Pennsylvania, a suburban town. She then attended Wyomissing Area Junior/Senior High School.
Taylor Swift gained an interest in musical theater when she was nine years old. To further justify her interest, she performed in four different productions by Berks Youth Theatre Academy.
As a child, she also went for vocal and acting lessons in New York City, thereby discovering her genre interest – country music. She loved Shania Twain's songs and was inspired by them. Also, she performed at events and festivals during the weekends.
---
Career
At the age of eleven, Swift traveled to Nashville, Tennessee with her mother to submit demo tapes of some karaoke covers that she did. The covers were songs of Dolly Parton and Dixie Chicks.
Her submission was rejected because everyone was doing the same thing – submitting demo tape covers of other celebrities' songs.
Aiming to be different, Swift got local musician, Ronnie Cremer, to teach her how to play the guitar. Cremer also supported her songwriting, after which she wrote "Lucky You".
The limelight started to trigger in 2003 when Taylor Swift and her parents began to work with Dan Dymtrow, a music manager based in New York. Under his influence, Swift had the opportunity to model for Abercrombie & Fitch during a 'Rising Star' campaign.
She started to perform original songs during the RCA Records showcase, and after this, she was given an artist development deal. With this new achievement, Swift and her mother had regular trips to Nashville, and her father moved to Merrill Lynch's Nashville branch so that his daughter could focus on country music.
The family moved to Tennesse when she was 14. She attended Hendersonville High School and moved to Aaron Academy after two years. This was because the new school fit into her career schedule, and she had options for homeschooling at regular intervals.
Breakthrough
When Taylor Swift was 14 years old, she was signed by the Sony/ATV Music Publishing House and became the youngest artist to be signed by the company. She signed her first record deal at the age of 15. Her single, "Our Song" made it to Billboard Hot Country Songs in 2006.
She released her second album, Fearless, in 2008 which had the most adored "Love Story" and You Belong With Me". This album became the best-selling album in the US as of 2009, and it won four Grammy Awards.
In 2010, Swift released Speak Now, and it won two Grammy Awards that year. Her first Billboard Hot 100 came when she released Red in 2012 with the single, "We Are Never Ever Getting Back Together".
In 2014, Taylor Swift became the first female singer to have her singles at the top of the Hot 100 with her 1989 singles, "Shake it Off" and "Blank Space". Her 2017 album, Reputation, had her release a single with her best friend, Ed Sheeran, and in 2019, she released "Me" from the album, Lover.
In total, she has sold 50 million albums and is one of the wealthiest female musicians, having been the 'highest-earning female musician' in the 2010s.
Throughout her career, she has collaborated with so many top artists including Tim McGraw, Dixie Chicks, Boys Like Girls, Colbie Caillat, Zayn Malik, Kendrick Lamar, Ed Sheeran, John Mayer, B.o.B. and Keith Urban.
---
Highlights
Here are some of the highlights of her career.
Music Albums
Taylor Swift (1999)
Fearless (2008)
Speak Now (2010)
Red (2012)
1989 (2014)
Reputation (2017)
Lover (2019)
Awards
Grammy Awards (10 awards)
Brit Award (1 award)
Emmy Award (1 award)
Guinness World Records (6 awards)
Billboard Music Awards (23 awards)
American Music Awards (1 award)
---
Interesting Facts about Taylor
Taylor Swift is one of the most-followed people on social media, especially Instagram.
She is friendly with her fans and has created "Swiftmas" whereby she delivered Christmas gifts to her fans in person and through their mail.
Swift says that her longest relationship is with her young fans.
Taylor Swift collaborated with 300 women in Hollywood back in 2018 for a project called Time's Up, protecting women from harassment, sexual abuse, discrimination, and sexism. She even donated $100,000.
She is known for being part of the incident with Kanye West where the latter took her mic in the award show.
---
What contributed to Taylor Swift's wealth
Taylor Swift's wealth can be attributed to her years of success in the music industry, selling out albums and concerts.
As of 2020, she is estimated to be worth around $360 and is one of the richest female celebrities.
Ref: Wikipedia, Business Insider
---
Other Celebrities: