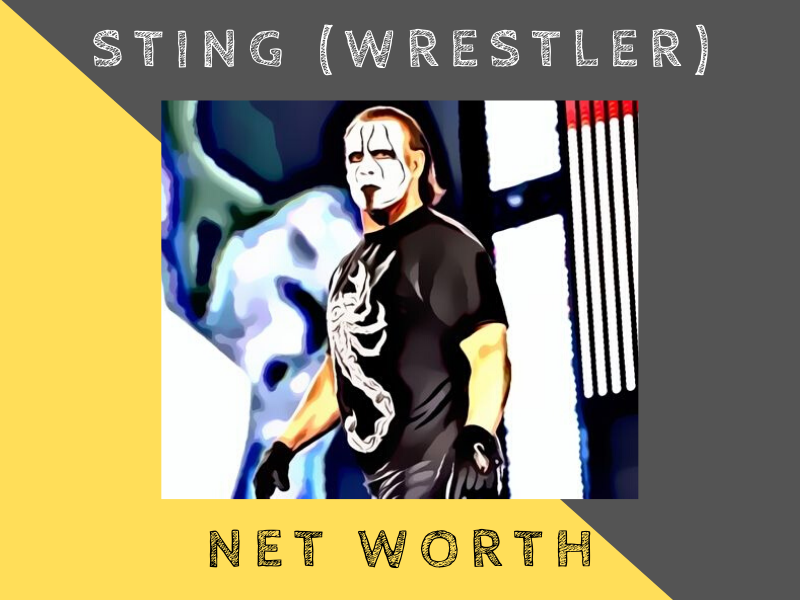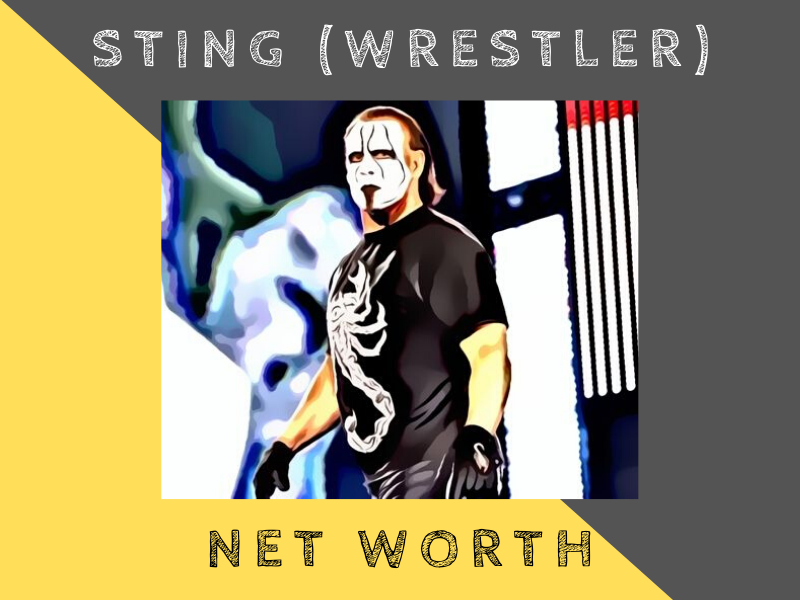 Overview
Sting (Steve Borden) is well known for being a retired professional wrestler with the WCW and WWE. He is also an actor, author and an ex-bodybuilder.
As of 2020, Sting is estimated to have a net worth of $8 million.
---
Sting's Net Worth
| | |
| --- | --- |
| NET WORTH: | $8 MILLION |
| AGE: | 61 |
| DATE OF BIRTH: | 20 MARCH 1959 |
| NATIONALITY: | AMERICAN |
| PROFESSION: | WRESTLER |
| SOURCE OF WEALTH: | WRESTLING |
---
Early Life
Sting's real name is Borden and he was born on the 20th of March 1959 in Omaha, Nebraska. He was later raised in Southern California.
In school, Borden was active in football and basketball, and later went on a bodybuilding career.
Bordon was also the co-owner of Gold's Gym health club at one point of his life. He initially wasn't interested in wrestling until he saw the WWF live, which had superstars like Hulk Hogan, The Iron Sheik and Andre the Giant.
---
Career
Borden first started wrestling in 1985 when he joined the All-California Championship Wrestling. His debut ring name was Flash and teamed with Hellwig to form Power Team USA.
Later, they moved to Continental Wrestling Association (CWA) and were known as Freedom Fighters. The pair left CWA not long after.
They joined Universal Wrestling Federation (UWF) in 1986 and were known as Blade Runners. This was when Borden changed his name from Flash to Sting.
Not long after, Sting joined World Championship Wrestling (WCW), and became one of the lead wrestlers in WCW. He also joined TNA at one point.
In Sting's 14 years with WCW and JCP, he was described as the counterpart to Hulk Hogan in WWF. Sting has won so many championships in his time, including six WCW World Heavyweight Championships and two WCW International World Heavyweight Championships.
Sting also made more pay-per-view appearances for WCW than any other wrestler in the company.
In 2001, WCW was acquired by WWF as the former was losing money and was pulled out of television networks.
Sting had negotiations to join WWF then but he didn't join the promotion after all. He instead went on tours with World Wrestling All-Stars (WWA) and later joined TNA in 2003.
During that time, he won the WWA World Heavyweight Championship, the NWA World Heavyweight Championship and the TNA World Heavyweight Championship. Sting is the only wrestler to have won all three of the world championships. In 2012, he was in the TNA Hall of Fame.
Sting eventually joined WWE in 2014 and debuted at Survivor Series. However, in 2015, he performed in his last match. In 2016, he announced his retirement and was inducted into the WWE Hall of Fame 2016.
Apart from wrestling, Sting also appeared a few times in movies and shows like Thunder in Paradise, Walker, Texas Ranger and The Encounter. He also appeared in both WCW and WWE's video games.
---
Highlights
Here are some of the highlights of Sting's career.
He is widely regarded as one of the most iconic wrestlers of all time.
Sting has won 25 championships including NWA World Heavyweight Championship, TNA World Heavyweight Championship and WCW International World Heavyweight Championship.
He has been inducted into the TNA Hall of Fame in 2012 and the WWE Hall of Fame in 2016.
Sting has been named Most Popular Wrestler of the Year four times (shares the record with John Cena) and Comeback of the Year three times by PWI magazine, among other achievements.
He has released a book Moment of Truth back in 2004.
---
Interesting Facts about Sting
He initially started as a bodybuilder and he only trained for size back then. Sting took steroids in the past when he was bodybuilding but stopped it in the 90s.
He used to have a drug and alcohol problem back in the 90s and it affected his relationship.
He claims to be a born-again Christian and that was when he stopped drug and alcohol abuse.
Sting was one of the top wrestlers who chose not to join WWF/ WWE until in 2014 where he only wrestled for a short time.
---
What contributed to Sting's net worth
Sting's net worth is mainly attributed to his success as a wrestler with World Championship Wrestling. He spent over a decade there. His income probably included pay-per-view matches and video game features, by both WCW and WWE.
As of 2020, he is estimated to have a net worth of $8 million.
Source: Wikipedia, Celebrity Net Worth
---
Other Celebrities: