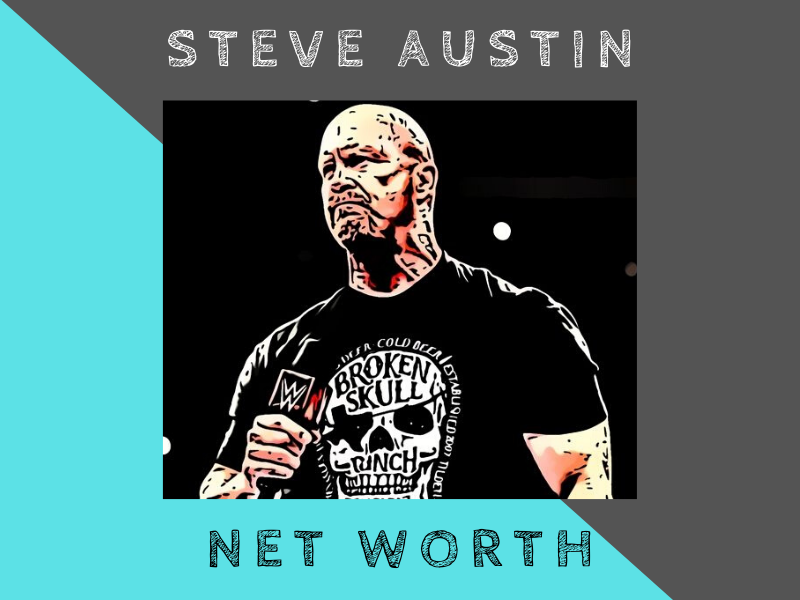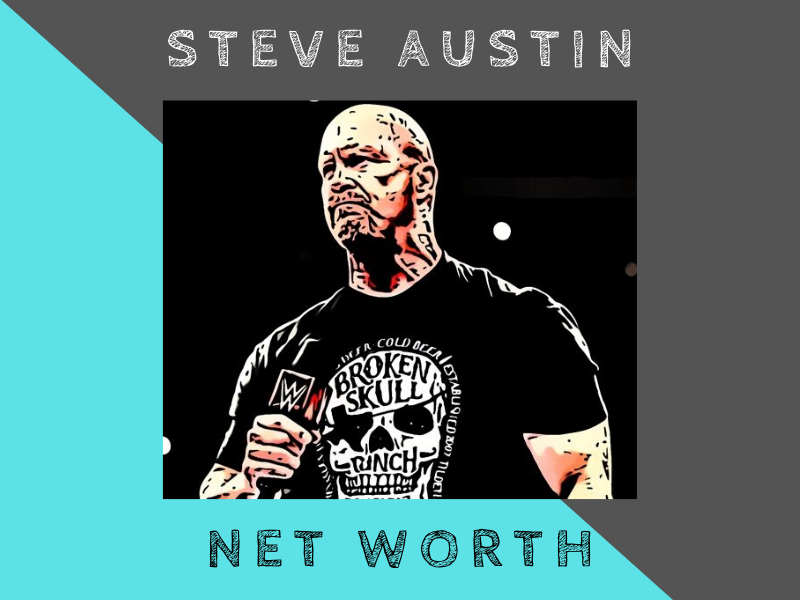 Overview
"Stone Cold" Steve Austin is one of the most successful WWE professional wrestlers and is commonly referred to as the rattle snake.
He has since gone to movies and hosting television shows.
As of 2020, Steve Austin has an estimated net worth of $30 million.
---
Steve Austin's Net Worth
| | |
| --- | --- |
| NET WORTH: | $30 MILLION |
| AGE: | 56 |
| DATE OF BIRTH: | 18 DECEMBER 1964 |
| NATIONALITY: | AMERICAN |
| PROFESSION: | EX-WRESTLER, ACTOR, TELEVISION HOST, PODCAST HOST |
| SOURCE OF WEALTH: | WRESTLING, ACTING, HOSTING, PRODUCING |
---
Early Life
Steve Austin was born in Austin, Texas on the 18th of December, 1964. When he was 1, his parents already divorced. His mother, Beverly, then moved to Edna and married Ken Williams.
He took his stepfather's surname and later changed his name to Steven James Williams.
Steve Austin spent his childhood in Edna, Texas and schooled at the Edna High School. He later got a scholarship to play football at Wharton County Junior College.
He also had a full scholarship to go to the University of North Texas.
---
Career
Steve Austin decided to become a wrestler and joined Chris Adams' school. He wrestled for the World Class Championship Wrestling and debuted against Frogman Leblanc.
He finally got the name Steve Austin by a booker from Memphis, Dutch Mantell. It was during the merger of Continental Wrestling Association and the World Class with the United States Wrestling Association.
Steve left the wrestling association in 1990 and later joined World Championship Wrestling (WCW). It lasted until 1995. He then signed with the Extreme Championship Wrestling (ECW) in 1995 but it didn't last long.
In 1995, he finally joined the World Wrestling Federation (WWF), now known as WWE.
Austin became really popular during the Attitude Era of WWF, alongside Dwayne 'The Rock' Johnson. He introduced the famed chant "What?" during his time.
Steve Austin remains one of the most influential wrestlers of all time in the WWE.
During his time with the WWF / WWE, he has won so many championships, including the WWF World Heavyweight Championship six times and the Intercontinenal Championship twice. He is also the fifth Triple Crown Champion in history.
Steve retired from the ring in 2003 due to knee and neck injuries. He then became the co-general manager and sheriff of WWE Raw.
He made occasional appearances in the show after that and entered the WWE Hall of Fame in 2009. In 2011, he came back to WWE to do the reboot of the show Tough Enough.
Apart from his life in WWE, he has been active in movies and television. He has appeared on shows like Celebrity Deathmatch, Nash Bridges, V.I.P and Dilbert.
In 2005, he even acted as a prison guard in The Longest Yard, which starred many celebrities including Chris Rock, Adam Sandler, Goldberg and Rob Schneider. In 2007, he acted in the film The Condemned.
Up until 2013, he starred in various movies, including The Expendables, Damage, The Stranger and The Package. In 2013, he then created his own podcast The Steve Austin Show which has gotten around 200 million overall downloads up to 2015.
Steve also hosted shows like Redneck Island, the Broken Skull Sessions under WWE Network and also Steve Austin's Broken Skull Challenge.
Austin had involvements in video games as well, as he appeared in most of the WWF / WWE video games from 1998 until he retired.
---
Highlights
Here are some of the highlights of Austin's career so far.
Steve has won 19 championships in his wrestling career, including the WWF World Heavyweight Championship and the Intercontinental Championship.
He has some success outside of WWE as well, with various movies throughout the years, including The Expendables and The Condemned.
Steve has also been featured in many WWF / WWE related video games.
He has hosted several shows including Straight Up Steve Austin and Tough Enough.
He is widely regarded as one of the top professional wrestlers in WWF / WWE ever.
---
Interesting Facts on Steve Austin
Here are some interesting facts on Steve Austin.
He has played as Adam Sandler's rival in two movies so far, The Longest Yard and Grown Ups 2.
His name Stone Cold was inspired by his ex-wife who told him to drink tea before it turns stone cold.
Steve considers himself to be a bit of a wine connoisseur.
Steve typically drinks his favorite beer Budweiser and displayed in many times in the ring.
He has a beer named after him in Manitoba.
Steve Austin has been married four times so far.
He once inducted Bret Hart into the WWE Hall of Fame.
---
What contributed to Steve Austin's net worth
Stone Cold's net worth can be attributed to his success in the wrestling industry, especially WWF / WWE.
Apart from that, he also has starred in many movies including Grown Ups 2 and The Longest Yard. Steve also hosted television shows and his own podcast.
As of 2020, his net worth is estimated to be around $30 million. He is one of the richest and most successful wrestlers in history.
Source: Wikipedia, Celebrity Net Worth
---
Other Celebs: