Episode 7 of Start-Up just released two hours ago and the love triangle continues.
Dal-mi continues to get closer with Do-san in this episode even though she prefers the "old Do-san" 15 years ago.
Here's a preview of episode 8 of Start-Up (Korean drama).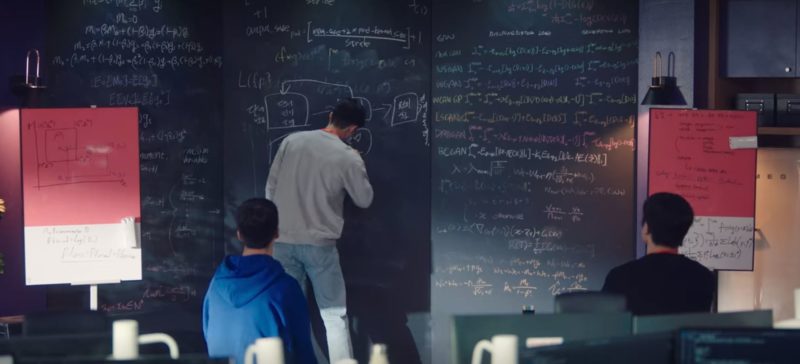 Episode 7 ending
Towards the end of episode 7, Dal-mi and Do-san went to Morning Group to meet Won Du-jeong and his staff about the project.
They were however played by Morning Group as the job was only to collect data, instead of what they promised. This job can be done by freelancers. Du-jeong also told Dal-mi that she should have chosen her mother in the past, which means she would have grown up more comfortably like In-jae.
Do-san was infuriated by Won Du-jeong's statements and smashed Du-jeong's name plate, injuring his own hand. He stormed off saying he can't work with them. Dal-mi followed Do-san to the rooftop of the building.
During their conversation, Dal-mi finally kissed Do-san for the first time in the drama and they decided to work on their project on visual aid. Do-san thought about visual aid because of Dal-mi's grandmother's condition.
In the epilogue, we see that Dal-mi actually prefers the "old Do-san" meaning Ji-pyeong as he was her first love. She also says that Do-san seems different now which upsets her, but some of the things he do actually makes her heart flutter.
Episode 8 preview
In the preview to episode 8, Samsan Tech continues to discuss their project on visual aid with the help of image recognition. Ji-pyeong is seen giving advice on how investors may not take on the project due to cost.
In another scene, Ji-pyeong is also seen saying his birthday is same as Do-san's. She's getting closer to the truth.
Meanwhile, Won Du-jeong plans to send the CCTV footage of Do-san's actions to the legal team. We also see Do-san in a police station.
Do-san is also seen kneeling to Du-jeong and his son about the incident, and Du-jeong says he'll drop the charges if Dal-mi kneels as well.
---
Related articles:
Start-Up (Korean Drama) Episode 7 Preview