Start-Up's episode 3 was just shown a few hours ago and the lie continues.
In episode 3, Dal-mi continues to be fooled by her grandmother, Do-san and Ji-pyeong.
Here's a preview of episode 4 of the Korean drama Start-Up which is also on Netflix.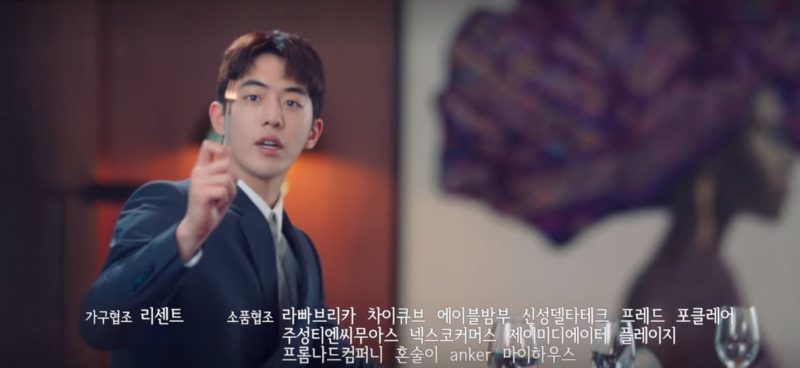 Episode 3 ending
Towards the end of episode 3, Do-san and his co-founders are seen watching the announcement of the winner for the CODA competition. Do-san's parents and their friends were also watching the announcement, as they felt proud at first.
When they showed the video recorded by Do-san and edited by his cousin, it was a huge meme fest and something not suitable for an international award show. Do-san's parents were so furious about it and his cousin asked him not to go home for awhile, apologizing for the video editing. Ji-pyeong who also watched the announcement fell down from his treadmill from the shock.
Do-san watched the announcement and cried at how bad the video turned out, with his partners saying "they knew it" about Do-san's cousin.
Only the Korean American who was a judge for the CODA competition found Do-san amusing.
Episode 4 preview
In the preview of episode 4, we see Do-san going on a first date with Dal-mi, and he doesn't seem to know the etiquette for many things.
Ji-pyeong, Dal-mi and the members of Samsan Tech are also seen having a good time together.
In-jae notices Do-san at the Sand Box event and wonders what a successful person is doing there. She then asks Dal-mi why her boyfriend is in Sand Box.
At the end of the preview, Dal-mi confronts Do-san asking why he is here.
---
Related posts:
Do You Like Brahms Episode 11 Preview