Episode 8 of the Korean drama Start-Up was just released and the build-up towards the love triangle has intensified.
In this episode, Dal-mi finally figures out that Ji-pyeong shares a lot of similarities with the "Do-san" that wrote letters to her 15 years ago.
Here's a preview of episode 9 of Start-Up (Korean drama).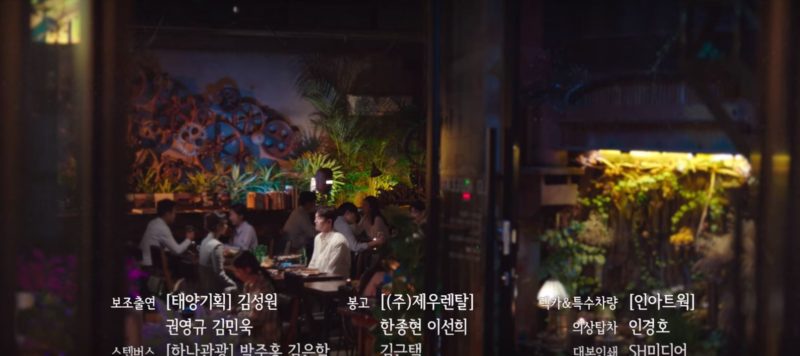 Episode 8 ending
Towards the end of episode 8, Dal-mi managed to get Morning Group to sponsor their project and also drop charges against Do-san. This was possible as she recorded the conversation in Morning Group the other day, painting a bad image for the latter.
To thank Ji-pyeong, Dal-mi bought him the pine nut kalguksu and although he was bluffing earlier, he actually enjoyed the dish.
Dal-mi then opened the Demo Day speech which was revised by Ji-pyeong. She noticed that his handwriting is the same or similar with the ones "Do-san" wrote 15 years ago. She also recalls that Ji-pyeong has the same birthday as "Do-san".
In the epilogue, we see Ji-pyeong giving Dal-mi's headband to Do-san as she dropped it in Ji-pyeong's car earlier. We also see a love-triangle brewing between them as they seem to compete with each other every single time.
Episode 9 preview
In the preview to episode 9, we see Dal-mi having fun at the beach with her grandmother, and also saying she's happy but afraid.
Do-san is then seen with Ji-pyeong and the former says he only has one thing important to him, and that the latter is taking it away from him. Ji-pyeong replies saying "then let's change".
Do-san is then seen getting dragged out of the house by his father, and the former says it's also hard for him as he keeps disappointing his parents. He then imagines his younger self sitting on the bed beside him.
In another scene, Dal-mi tells Do-san not to run away as he's "bigger than the moon".
We also see Ji-pyeong looking upset and Dal-mi's grandmother opening an umbrella for him in the heavy rain. Ji-pyeong also says he keeps thinking about her and wants her (assuming Dal-mi); that it's unfair.
In the final scene, Dal-mi asks Do-san why he lied and the latter replies saying he doesn't want her to cry like she is doing right now.
It seems like episodes 9 and 10 will finally deal with the truth coming out and we can't wait!
---
Related articles:
Start-Up (Korean Drama) Episode 8 Preview
Start-Up (Korean Drama) Episode 7 Preview