Korean drama Start-Up just released its fifth episode this week and it mainly featured the hackathon.
Samsan Tech managed to make the list of the final five teams in the Sandbox program.
Here's a preview of episode 6 of Start-Up.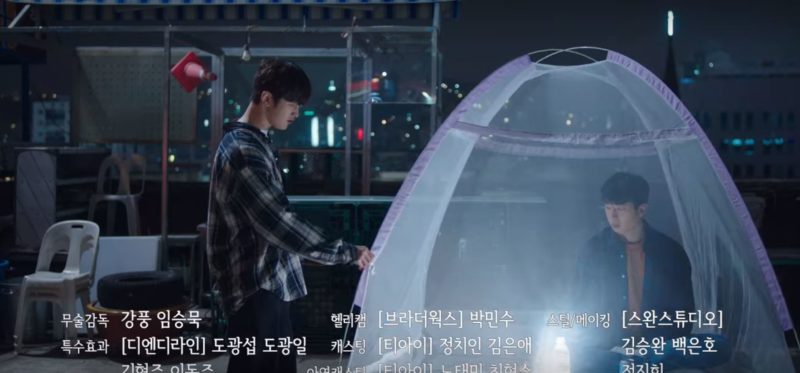 Episode 5 ending
Towards the end of episode 5, Dal-mi kept asking Han Ji-pyeong why he took such great lengths to help Do-san lie about his actual status.
Before Ji-pyeong could explain anything, Do-san managed to reach Dal-mi and told her the good news. They managed to make it to the final five teams for Sandbox.
Dal-mi who was elated hugged Do-san and as usual, Ji-pyeong left the area feeling a little down.
We also see an epilogue where Alex visited Do-san's parents. The latter's parents found out that Alex is from a very valuable company, and Do-san's dad bragged a lot about his son.
In a flashback to the judge's room, we also see that Alex voted for Samsan Tech for the final list (as he believes in Do-san), which is probably why they made it.
Episode 6 preview
In the preview to episode 6, we see that Samsan Tech is celebrating as they received their first sponsored office. Dal-mi seems to have the choice between Alex and Ji-pyeong as their mentor, and she chose Ji-pyeong instead.
Yoon Sun-hak who is in charge of Sandbox seems to be telling In-jae that she'll help her like how her father did with the sand last time. She probably didn't know about Dal-mi. Chul-san seems to be accusing two people (including Do-san) of stealing his shares in the company and gets to an argument with him.
Ji-pyeong is also seen saying Dal-mi is the problem as the CEO as she can't seem to unite them. Towards the end of the preview, we see Do-san telling Ji-pyeong that he'll tell Dal-mi the whole truth.
---
Related posts:
Start-Up (Korean Drama) Episode 5 Preview