Episode 12 of Start-Up (Korean drama) was just released an hour ago on Netflix and other channels.
This episode mainly touched on the aftermath of signing a deal that disbanded Samsan Tech.
Here's a preview of episode 13 of Start-Up.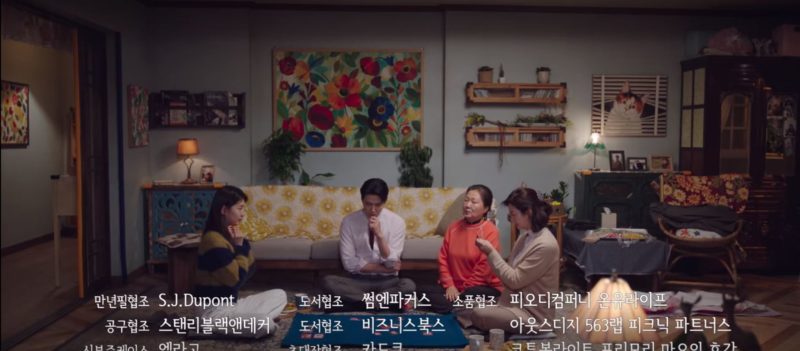 Episode 12 ending
Towards the ending of episode 12, Dal-mi finally broke off with Do-san and asked him to pursue his career with 2STO. She returned the baseball to Do-san.
We also see Chul-san and Sa-ha saying their goodbyes. Chul-san however made a video for Sa-ha to help the latter sleep better at night. He basically recited Pi for her.
Dal-mi who is now jobless applied to join her sister's company instead.
Both Ji-pyeong and Do-san went to meet Alex at 2STO to ask the latter to continue the NoonGil service.
Finally, the developers of Samsan Tech left to the US in accordance with the contract.
Episode 13 preview
At the beginning of the preview, we see that a time jump has happened (3 years later). Dal-mi is seen saying she has changed since three years ago.
Dal-mi also watched Chul-san's vlog from the US which sometimes feature Do-san. She then looks sad as she watches him.
We also see Ji-pyeong with Dal-mi and her family playing traditional cards together as they look happy. Dal-mi then puts a blanket over Ji-pyeong as he slept.
We also see Ji-pyeong (or Do-san?) looking at a ring box, possibly thinking of proposing to Dal-mi.
Do-san and the others also seem to be coming back to South Korea. He then appears at Sandbox and bumps into Ji-pyeong (who is now director). He asks the latter if he actually needs permission to meet Dal-mi. Ji-pyeong replies saying he might have the right to.
Dal-mi's team then faces a Ransomware problem (probably Do-san will solve this). Ji-pyeong is also seen rushing somewhere.
At the end of the preview, Dal-mi gets a call from Do-san.
---
Related posts:
Start-Up (Korean Drama) Episode 12 Preview
Start-Up (Korean Drama) Episode 11 Preview