Episode 11 of Start-Up ends with a big win as Samsan Tech clinches the win for Demo Day.
However, the team seems to have made a mistake in signing a deal with 2STO.
Here's a preview of episode 12 of Start-Up.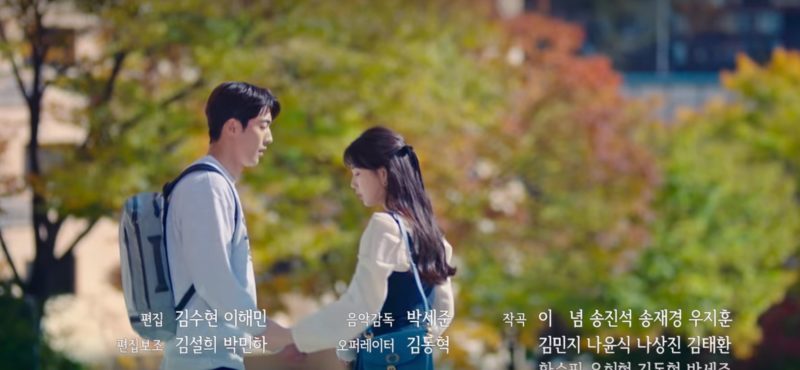 Episode 11 ending
Towards the end of episode 11, Samsan Tech agrees to sign an acquisition deal with 2STO for the price of 3 billion won.
The team then met each other coincidentally at the old Samsan Tech venue as they say their goodbyes to the place. They also slept overnight in the old office.
Ji-pyeong who heard about the deal immediately rushes to Samsan Tech's office to review the agreement.
He notices that it might be an "acquisition hire" instead of an actual company acquisition. This means they probably only wanted Do-san as the engineer instead of the whole company, and the agreement probably allows 2STO to disband the group.
Ji-pyeong tries to call Dal-mi but Yong-san stops him. The latter who blames Ji-pyeong for his brother's death doesn't trust Ji-pyeong at all.
In the epilogue, we see Dal-mi playing with Do-san's face when they were sleeping at Samsan Tech's old office. She then pretended to fall asleep when Do-san wakes up. It seems to show that Dal-mi likes Do-san more.
Episode 12 preview
In the preview to episode 12, we see Do-san talking to Dal-mi on the phone, saying that when he first saw her, his dream became clear.
We also see 2STO and Samsan Tech together at the latter's office in Sandbox. Do-san seems to be asking Alex "I thought you wanted the whole team?".
Ji-pyeong then says Samsan should blame themselves for not reviewing the contract properly. Do-san and Ji-pyeong then ended up in a fistfight outside of Sandbox's building.
Chul-san is also seen to be blaming Yong-san for saying that Ji-pyeong was talking nonsense, and it led to the signing of the deal.
We then see someone trying to commit suicide at old Samsan Tech's rooftop (either Chul-san or Yong-san) but is stopped by Do-san.
Dal-mi then mentions it might be harder than a lottery, but we're not sure what that is.
Ji-pyeong then meets Dal-mi's grandmother with the bruises on his face, as he probably tries to get consoled.
At the end of the preview, Do-san seems to be asking Dal-mi if she would leave NoonGil and the team to go to the US if she was in his position. Dal-mi replied saying she would definitely go. She also mentioned "you're not the Do-san from the letters". These words were probably mentioned just to get Do-san to go.
---
Related articles:
Start-Up (Korean Drama) Episode 10 Preview
Start-Up (Korean Drama) Episode 11 Preview