Start-Up episode 9 was just released hours ago and the truth is finally out.
Dal-mi finally realizes that the Do-san she knows is not the same person as the one 15 years ago.
Here's a preview of episode 10 in Start-Up.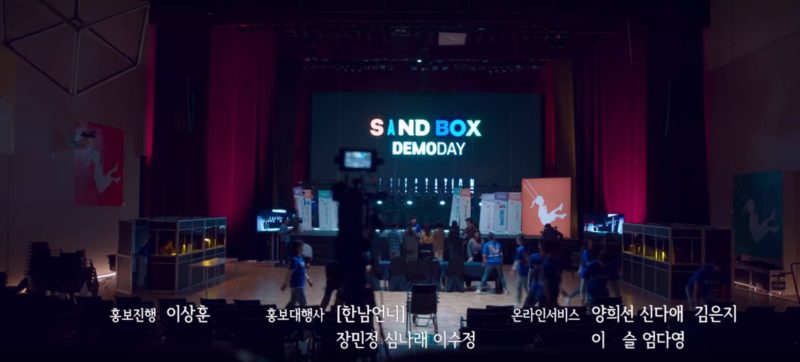 Ending of episode 9
Towards the end of episode 9, Ji-pyeong finally tells grandma that he actually likes Dal-mi and lied in the past.
Dal-mi's grandma who is shocked apologizes to Ji-pyeong as she asks him not to tell the truth to ruin things now. Ji-pyeong was upset but later decided to take the letter from the letter box in Seonju and pass it to Do-san. He sent a message to grandma to let her know of his intention.
However, Dal-mi and her grandma took the wrong phones in the morning and Dal-mi saw the message Ji-pyeong sent to grandma.
She went to investigate the old location in Seonju and sees Ji-pyeong reading the letter. She then asks him many questions on why he is the one there instead of Do-san.
He kept quiet and Do-san finally called Dal-mi. Do-san couldn't tell her where the letter box was 15 years ago resulting in Dal-mi ending the call and not answering his phone calls.
Episode 10 preview
In the preview to episode 10, we see Do-san meeting up with Dal-mi and the latter asks "was it fun?". She said that he should have told the truth about him not being the same guy 15 years ago.
In another scene, Do-san seems to be asking whether his dream has to be about becoming successful, rather than the dream being a person. Ji-pyeong is also seen meeting Dal-mi and he seems to be explaining a little on what transpired.
Dal-mi also says that she feels everything is fake now, so she feels fake too (it may be in relation to the start-up and Demo Day). Do-san seems to be re-assuring her saying she made Samsan Tech successful.
Dal-mi is also seen saying "come to me like before" as he was her dream. Do-san says "erase everything you know about me before".
It seems as though the couple will start afresh from here.
---
Related articles:
Start-Up (Korean Drama) Episode 9 Preview
Start-Up (Korean Drama) Episode 8 Preview