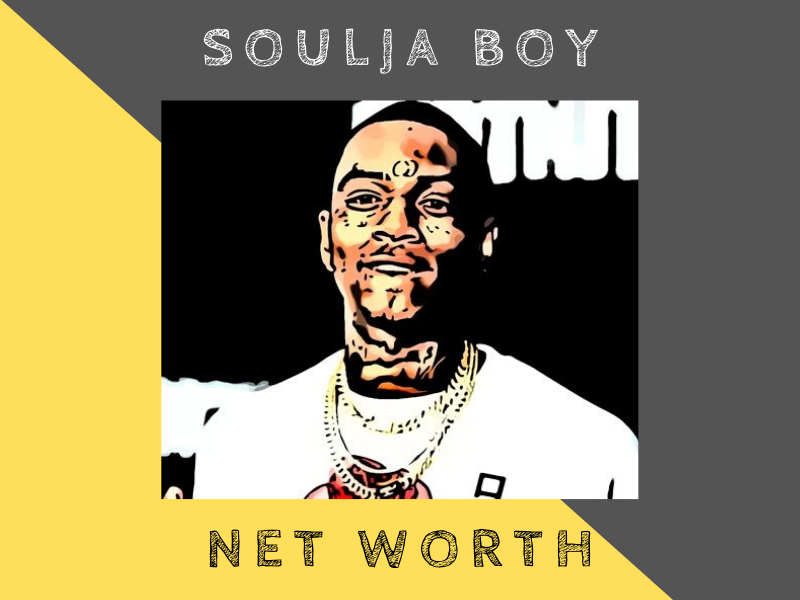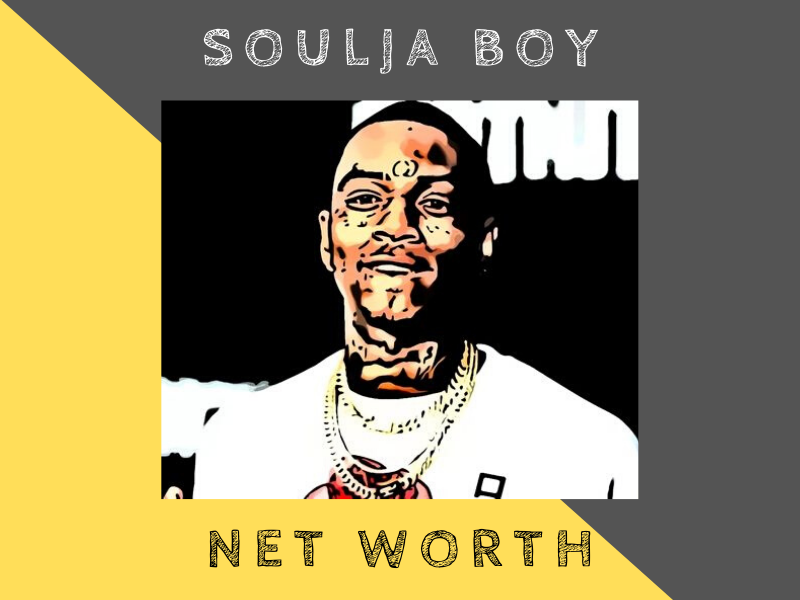 Overview
Soulja Boy (DeAndre Cortez Way) is an American rapper, record producer, entrepreneur and actor. He is best known for his single Crank That (Soulja Boy) that did well worldwide.
As of 2020, Soulja Boy is estimated to have a net worth of $30 million.
---
Soulja Boy Net Worth
| | |
| --- | --- |
| NET WORTH: | $30 MILLION |
| AGE: | 30 |
| DATE OF BIRTH: | 28 JULY 1990 |
| NATIONALITY: | AMERICAN |
| PROFESSION: | RAPPER, RECORD PRODUCER, ENTREPRENEUR, ACTOR |
| SOURCE OF WEALTH: | MUSIC, FASHION, MOVIES |
---
Early Life
DeAndre Way was born in Chicago on the 28th of July 1990 and later moved to Atlanta. At 14, he then moved to Mississippi with his dad who provided a recording studio for him. In 2005, he posted his songs on SoundClick, a website.
Not long after, he created accounts on both YouTube and MySpace. In 2007, Soulja Boy released his song Crank That and his album Unsigned & Still Major: Da Album Before da Album.
He also had a music video for his Crank That dance and it went viral. The video has since gained over 400 million views. Soulja Boy then signed a deal with Interscope Records.
---
Career
Soulja Boy's debut album came in 2007 titled Souljaboytellem.com. It peaked at no. 4 on Billboard 200 and the Top R&B/Hip-Hop Album charts. He was even nominated for Best Rap Song in the Grammy Awards for Crank That.
His second album iSouljaBoyTellem was released in 2008 but it wasn't received favorably. Some of his singles however peaked at no. 3 on the Hot 100 and also no. 1 on the Hot Rap Tracks.
In 2009, he came up with his third album The DeAndre Way. His single Pretty Boy Swag managed to hit no. 34 on the Billboard Hot 100 and no. 5 on the Rap Songs chart, among others.
From 2011 to 2018 he released mixtapes, EPs, independent albums and his fifth studio album Blessed.
Other Ventures
Apart from music, Soulja Boy had other ventures. He created his record label Stacks on Deck Entertainment (SODMG) in 2005. Soulja Boy signed a lot of artists during the time but dropped all of them in 2016, before re-signing a few more.
He is also into fashion design as he released his S.O.D. clothing line and the shoe line Yums. He also co-created Ocean Gang. In 2012, Soulja Boy created BLVD. Supply.
Soulja Boy also had an acting career as he starred in the cartoon Soulja Boy: The Animated Series, Soulja Boy: The Movie and Officer Down.
Apart from that, he also signed a deal from World Poker Fund Holdings and later launched his own video game console – SouljaGame, among others.
---
Highlights
Here are some of the highlights of his career.
Soulja Boy became an overnight sensation with the song Crank That and the accompanying dance moves. It was viral around the world, not just the US.
He has been nominated for many awards including Grammy Awards, Teen Choice Awards and BET Awards.
Soulja Boy won some of the awards including Best Hip-Hop Dance by BET Hip-Hop Awards in 2007.
---
Interesting Facts
His single Turn My Swag On sold over 1 million digital downloads in the US, which was his third song to do so.
He apparently carries around a million dollars in cash wherever he goes.
Chris Brown was supposed to sing in his song Kiss Me Thru The Phone.
---
What contributed to Soulja Boy's wealth
Soulja Boy's wealth can be attributed to his success in music over the years. Some of his singles especially Crank That and Kiss Me Thru The Phone did really well on the charts.
DeAndre also has a lot of other ventures including his own record label and clothing line that contributed to his net worth.
As of 2020, he is estimated to be worth around $30 million.
Reference: Wikipedia, Celebrity Net Worth
---
Other Celebrities: