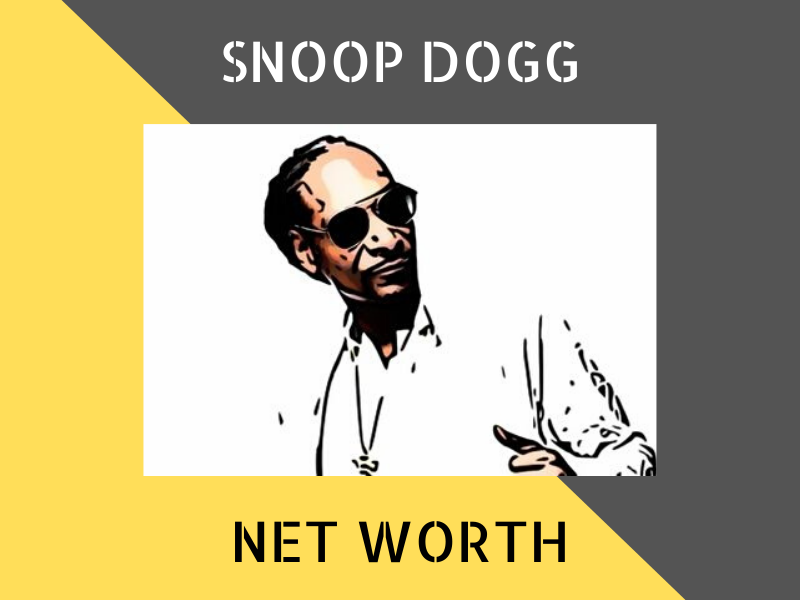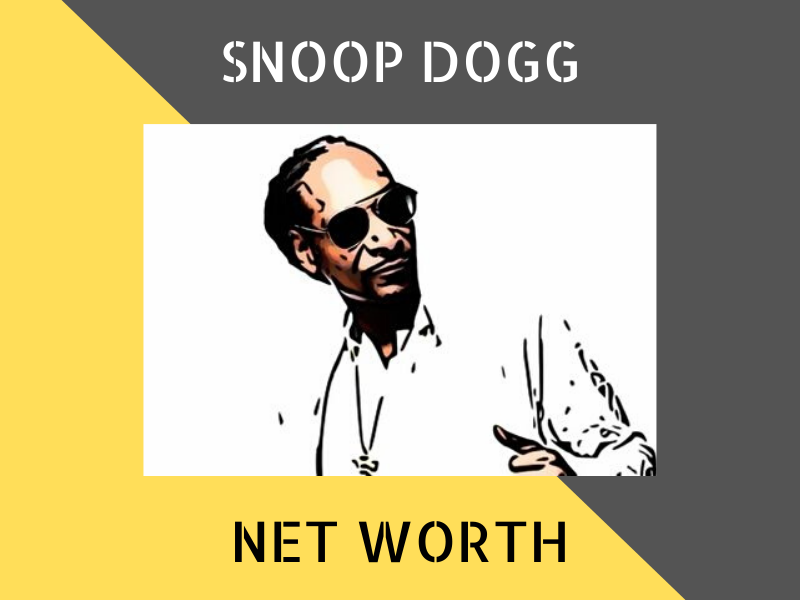 Overview
Snoop Dogg (Calvin) is an American rapper, singer-songwriter, producer, TV personality, actor and entrepreneur. He has released many hit singles including Drop It Like It's Hot (feat. Pharrell Williams).
As of 2020, Snoop Dogg has an estimated net worth of $135 million.
---
Snoop Dogg's Net Worth
| | |
| --- | --- |
| NET WORTH: | $135 MILLION |
| AGE: | 49 |
| DATE OF BIRTH: | 20 OCTOBER 1971 |
| NATIONALITY: | AMERICAN |
| PROFESSION: | RAPPER, SINGER-SONGWRITER, PRODUCER, ACTOR, ENTREPRENEUR |
| SOURCE OF WEALTH: | MUSIC, TELEVISION, MOVIES |
---
Early Life
Snoop Dogg's real name is Calvin Cordozar Broadus Jr. and he was born on the 20th of October 1971 in Long Beach, California. He was named after his stepfather, Calvin, because his biological father left the family three months after he was born.
As a kid, Calvin was nicknamed Snoopy from the cartoon Peanuts. He began rapping when he was in sixth grade and also did some singing and piano-playing at the Golgotha Trinity Baptist Church.
During his teen years, Snoop was apparently a member of a gang in Long Beach but later denied reports of it. He was also arrested for having cocaine after graduating from school. Snoop initially recorded tapes with his cousins and called their group 213 which is their area code.
One of his solo freestyles was on a mixtape that Dr. Dre ended up listening to. He then invited Snoop to audition.
---
Career
Snoop Dogg began his career recording with Dr. Dre. His name was Snoop Doggy Dogg at first. Together with Dr. Dre, he recorded the theme song of the movie Deep Cover and Dr. Dre's album The Chronic.
Snoop later had his own debut album in 1993 titled Doggystyle which became a commercial success. It was released by Death Row Records. The album debuted at no. 1 on both the Billboard 200 and the Top R&B/Hip-Hop Albums charts.
He managed to sell around a million copies on the first week and was certified quadruple platinum. Some of the hit singles from the album were What's My Name and Gin & Juice. His second album was released in 1996 titled The Doggfather and it also debuted at no. 1 on the Billboard charts. The lead single for the album was Upside Ya Head.
Snoop Dogg left Death Row Records and joined No Limit Records later. He released the albums Da Game Is To Be Sold, Not to Be Told, No Limit Top Dogg and The Last Meal with the record label.
He left the label and joined Priority/Capitol/EMI Records in 2002. During the time, Snoop released the album Paid tha Cost to Be da Boss, which was his sixth studio album. Snoop again signed with another label Geffen Records in 2004. With the new label, he released more albums, i.e. R&G (Rhythm & Gangsta): The Masterpiece, Tha Blue Carpet Treatment and Ego Trippin'.
With Priority Records, he also released Doggumentary and Malice 'n Wonderland. Apart from his albums, Snoop also acted in movies and hosted some TV shows including Doggy Fizzle Televizzle, Snoop Dogg's Father Hood and Dogg After Dark.
Snoop Lion
He even made a move to Rastafarianism after he took a trip to Jamaica. He called his new alias Snoop Lion. Snoop released his reggae album titled Reincarnated and a documentary with the same name about his Jamaican experience.
In 2015, he returned to his name Snoop Dogg and released another album titled Bush. Snoop Dogg continued to release more albums, including his 14th album titled Coolaid in 2016 and his 17th album I Wanna Thank Me in 2019.
During his career, he has been nominated so many times including 17 Grammy Award nominations. He has collaborated with many artists including the late Tupac, Justin Timberlake, Ice Cube, R. Kelly, Soulja Boy, Katy Perry and Pharrell Williams, among others.
Other work
Apart from just music, Snoop has done many other ventures. He has appeared in the film The Wash (with Dr. Dre, Eminem, Xzibit and Ludacris) and a horror film titled Bones.
Snoop also had many television programs including Dogg After Dark and Doggy Fizzle Televizzle. He also had his own porn film titled Snoop Dogg's Doggystyle back in 2000.
Snoop has appeared in many shows over the years including King of the Hill, Chappelle's Show (with Dave Chappelle), Vince McMahon's WWE Raw, Monk, Entourage, 90210, Las Vegas, Lip Sync Battle (with LL Cool J), and even Comedy Central Roasts of Justin Bieber, Donald Trump and Flavor Flav. He even had a show with Martha Stewart called Martha & Snoop's Potluck Dinner Party.
Snoop Dogg also had business ventures and investment. He released an app named Snoopify, became a minority investor in Eaze, launched his digital media business Merry Jane (about marijuana news) and also launched his own brand of cannabis products called Leafs By Snoop.
---
Highlights
Here are some of the highlights of his career.
He has received at least 96 nominations in his career, including American Music Awards, Billboard Music Awards, Grammy Awards and BET Awards.
Snoop has won at least 27 times including Favorite Rap/Hip-Hop Artist in the American Music Awards and Best Collaboration in the BET Awards, among others.
He was also inducted into the WWE Hall of Fame.
Snoop has sold millions of records worldwide.
---
Interesting Facts about Snoop
He had his own pornographic film which actually won an award or two in the AVN, which is an adult film award show.
Snoop had different alter egos including Snoop Todd, Snoop Lion and Snoopzilla.
He is not new to feuds. Snoop has had feuds with Iggy Azalea and even Eminem after the latter worked with Dr. Dre.
Snoop has cameo-ed in many popular shows including Monk and Entourage.
---
What contributed to Snoop Dogg's wealth
Snoop Dogg's wealth can be attributed to many things including his success in the music industry, his TV shows and his businesses, among others.
He is also one of the most recognizable rappers and richest rappers in the world.
As of 2020, he is estimated to be worth around $135 million.
Ref: Wikipedia, Celebrity Net Worth
---
Other Celebrities:
Benedict Cumberbatch Net Worth