Episode 8 of Sisyphus: The Myth dealt a lot with things that happened in the past and future.
We finally learn more on who the man behind Sigma is and how he came to invest in Quantum & Tech.
Here's a preview of episode 9 of Sisyphus: The Myth.
Episode 8 ending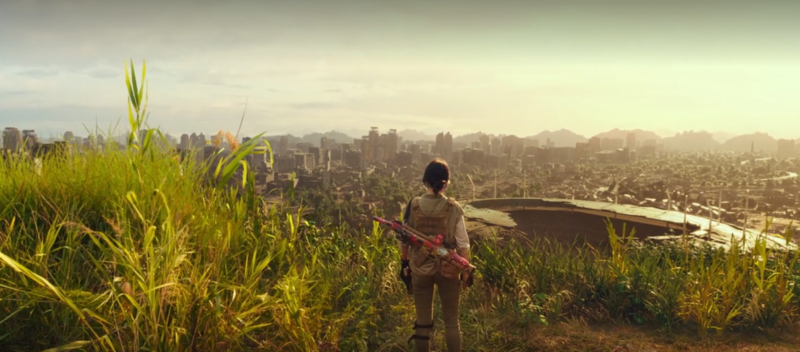 Towards the end of episode 8, we see the future where Seo-hae was living in. As her father got injured in a previous gunfight, with an infected wound, she had to retrieve antibiotics.
Before going back to her father, she found her own grave. Inside the grave, we see both Seo-hae and Tae-sul's corpses.
This was the past when they were both killed by Sigma on their wedding day, and she also found a pink notebook (the same one that she has been keeping). The book was written by herself in a different timeline.
This was probably where she learnt about what happened in the past, which is an alternate timeline. From the book, she then gets a new mission to save Tae-sul and prevent the war.
Episode 9 preview
In the preview for episode 9, we see Tae-sul and Seo-hae going to an amusement park as it's her birthday. However, it seems that the Control Bureau also appeared at the same area.
In another scene, we hear Tae-sul asking "are you Sigma?". We also see missiles being launched towards the city, causing people to flee, including Seo-hae's family.
Seo-hae also seems to be shot by Hyeong-gi at the amusement parks. We also hear Sigma's voice in the background asking "the girl or the world?".
Meanwhile, CEO Park seems to be escaping from the Control Bureau as he attacked one of the officers.
Tae-sul appears again at the Quantum & Time board meeting, but Eddie Kim now tells Tae-sul the latter is a nobody now.
Tae-sul then appears at the Control Bureau headquarters as he seeks for Seo-hae. We also see Seo-hae in the interrogation room, as she gets jabbed with a syringe. Control Bureau's manager Hwang then says that the jab can make her disappear like a ghost.
---
Related articles:
Sisyphus: The Myth – Episode 8 Preview