Episode 12 of Sisyphus: The Myth was just released a few hours ago and as usual, it ends with a cliffhanger.
This time, Sigma reappears at the old school he and Tae-sul both attended in the past.
Here's a preview of episode 13 of Sisyphus: The Myth.
Episode 12 ending
Towards the end of episode 12, Tae-sul and Seo-hae visited the former's school to find out who Sigma really is.
After coming across a picture, Tae-sul finally recalls Sigma's real name and their history back then. Apparently Sigma as a kid could predict the future, or rather make his drawings happen in the future.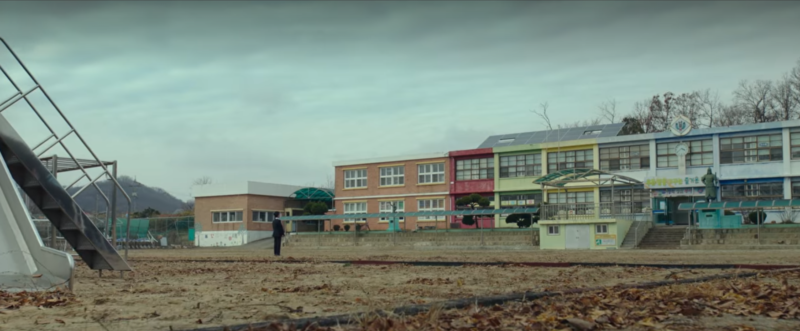 Back in the present, Sigma appears in front of the school and calls out Tae-sul. The episode ended here.
Episode 13 preview
In the preview for episode 13, we see the Control Bureau surrounding the room Tae-sul and Seo-hae are hiding in.
In another scene, we see Eddie Kim looking at the uploader / time travel machine. He probably just found out what's going on behind the scenes.
We also see Tae-sul having a chat with his ex-bodyguard (the one we saw in the future). He tells Tae-sul not to fight Sigma as he can't win.
We also see a gathering between Sigma and a lot of powerful men that consists mainly of the advanced team members (people who first used the uploader). Seo-jin and Eddie were both present.
In the last part of the preview, we see Seo-hae pointing a gun possibly at Sigma (probably present day Sigma), with Tae-sul blocking her. CEO Park also tells them not to play into Sigma's hands.
---
Related articles:
Sisyphus: The Myth – Episode 12 Preview
Sisyphus: The Myth – Episode 11 Preview