Episode 11 of Sisyphus: The Myth was released over 12 hours ago but we're getting the next episode real soon.
In episode 11, got to know more about Sigma and the first illegal entrants, plus what happened in the past.
Here's a preview of episode 12 of Sisyphus: The Myth.
Episode 11 ending
Towards the end of episode 11, Tae-sul sent Seo-hae back to the present with the antidote.
Unfortunately, one of the antidotes broke earlier and Tae-sul had none for him left.
He somehow managed to meet his brother Tae-san who has been stuck in time.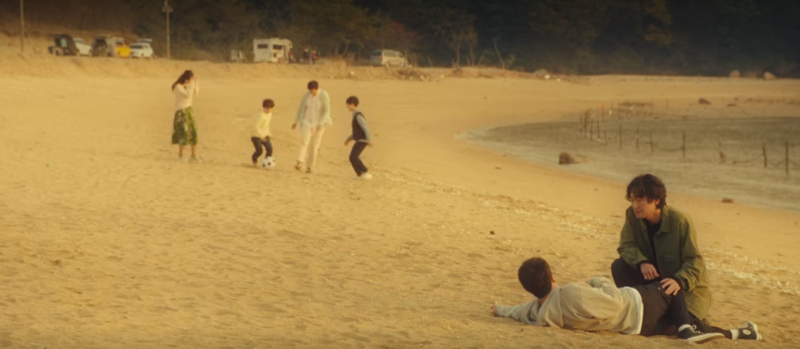 His brother then used his own dose on Tae-sul, bringing Tae-sul back to the present. Tae-san is probably the one who took the first dose from Seo-jin back then.
Episode 12 preview
At the start of the preview, we see CEO Park pointing a gun, telling the duo they owe him a debt. Seo-hae pushes the gun away, saying they're already changing the future.
In the next scene, we see Jae-sun telling Seo-hae to get rid of the person who made the uploader, with the latter clearly showing dissent with the idea.
We also see CEO Park possibly visiting the past (for him) where he hit his wife, probably regretting the past.
In another scene, Tae-sul seems to be scanning the painting left behind by Sigma, and the duo went to visit school or some other building looking for clues.
The Control Bureau also detected the location of Tae-sul. At the end of the preview, Tae-sul seems to remember who Sigma really is, possibly a kid from his past.
---
Related articles:
Sisyphus: The Myth – Episode 11 Preview