Episode 9 of Sisyphus: The Myth was just released hours ago and we can't wait for the next.
In this episode, Seo-hae was taken by the Control Bureau, but Tae-sul and Jae-sun is on the way to rescue her.
Here's a preview of episode 10 of Sisyphus: The Myth.
Episode 9 ending
In episode 9, we see how South Korea was annihilated by the nuclear war and how Seo-hae survived as a kid.
Towards the end of episode 9, Tae-sul and Jae-sun finally managed to find out where the Control Bureau is located.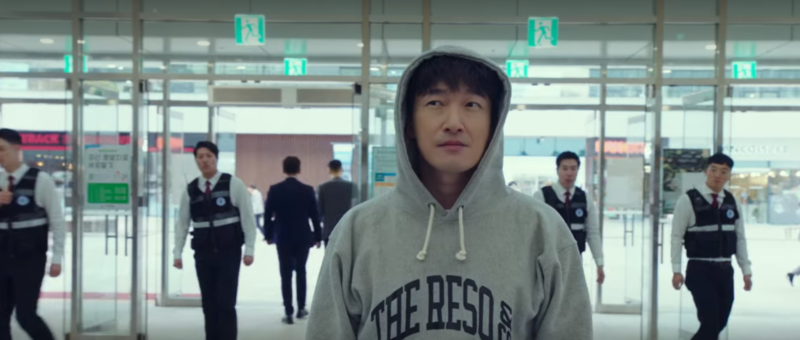 They then started their rescue before the episode ended.
Episode 10 preview
In the preview for episode 10, we see how the Control Bureau has lost control of its security system, and the prisoners seem to have come out of their cells.
Seo-hae is also released from the chair's cuffs in the meantime.
We also see Seo-hae's father in the present pointing a gun towards a (possibly) Control Bureau officer, asking why Seo-hae's name is on the list.
One of the officers get shot and Seo-hae's father sees both Tae-sul and grown-up Seo-hae.
In the meantime, Eddie seems to have an argument with Seo-jin, and the latter may be breaking up with him.
We also see Tae-sul back at Asia Mart as Seo-hae seems to be disappearing. He then asks CEO Park how to save her, but the latter points a gun at Tae-sul.
At the end of the preview, we also see Tae-sul visiting a new area as he gets trapped in a cage. He's supposed to ask "Agnes" how to save Seo-hae. The identity of Agnes is kept unknown for now.
---
Related articles:
Sisyphus: The Myth – Episode 9 Preview